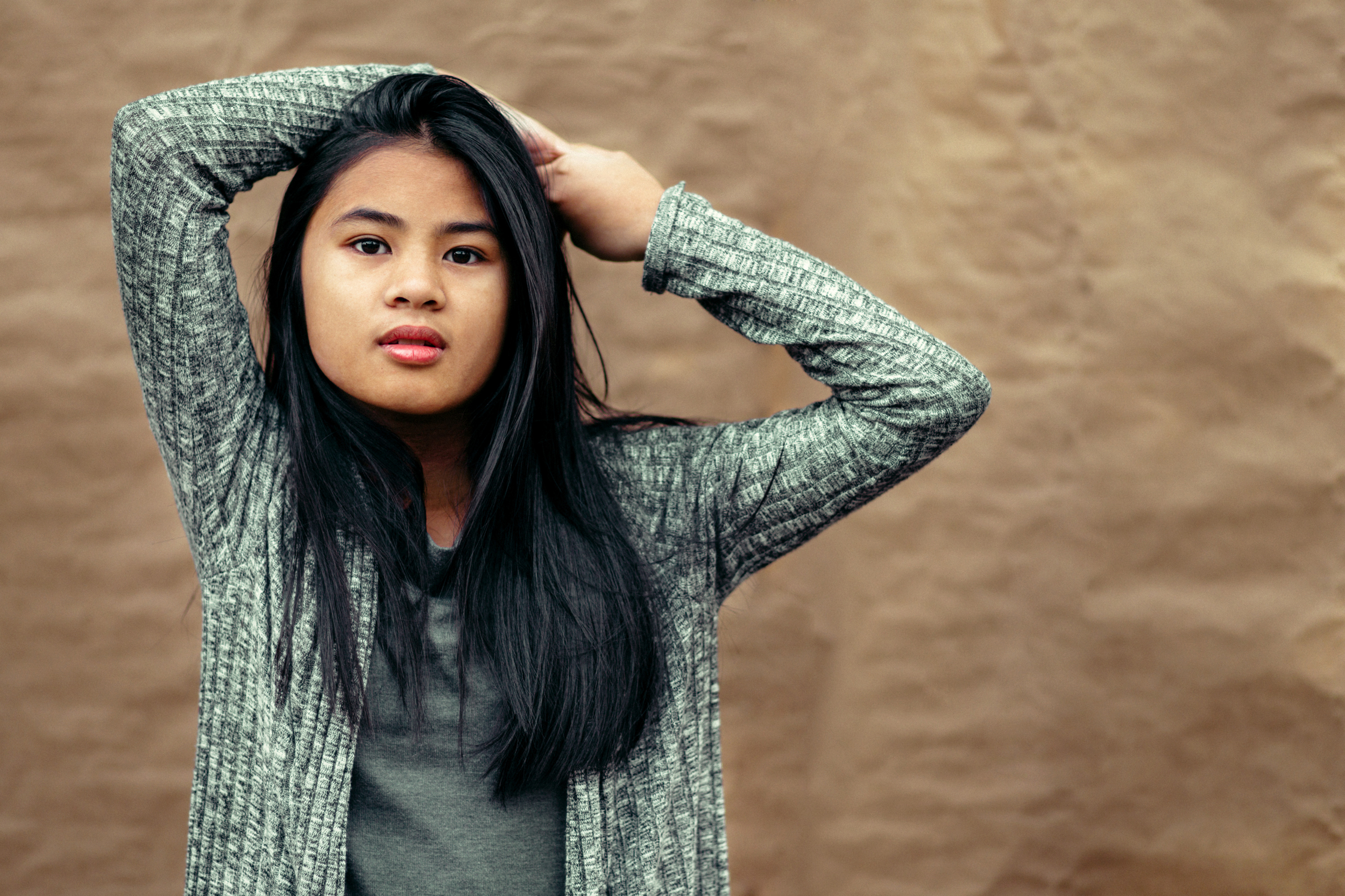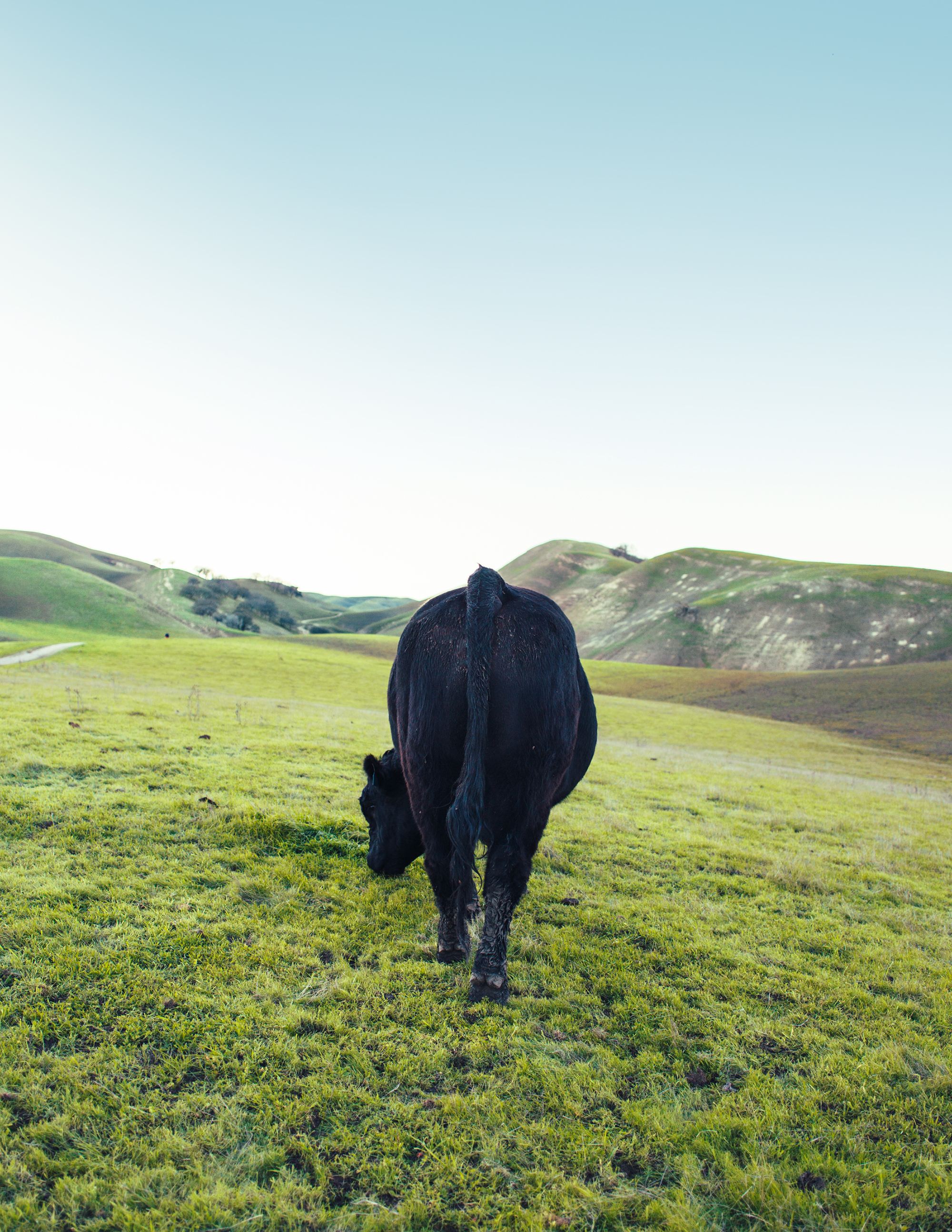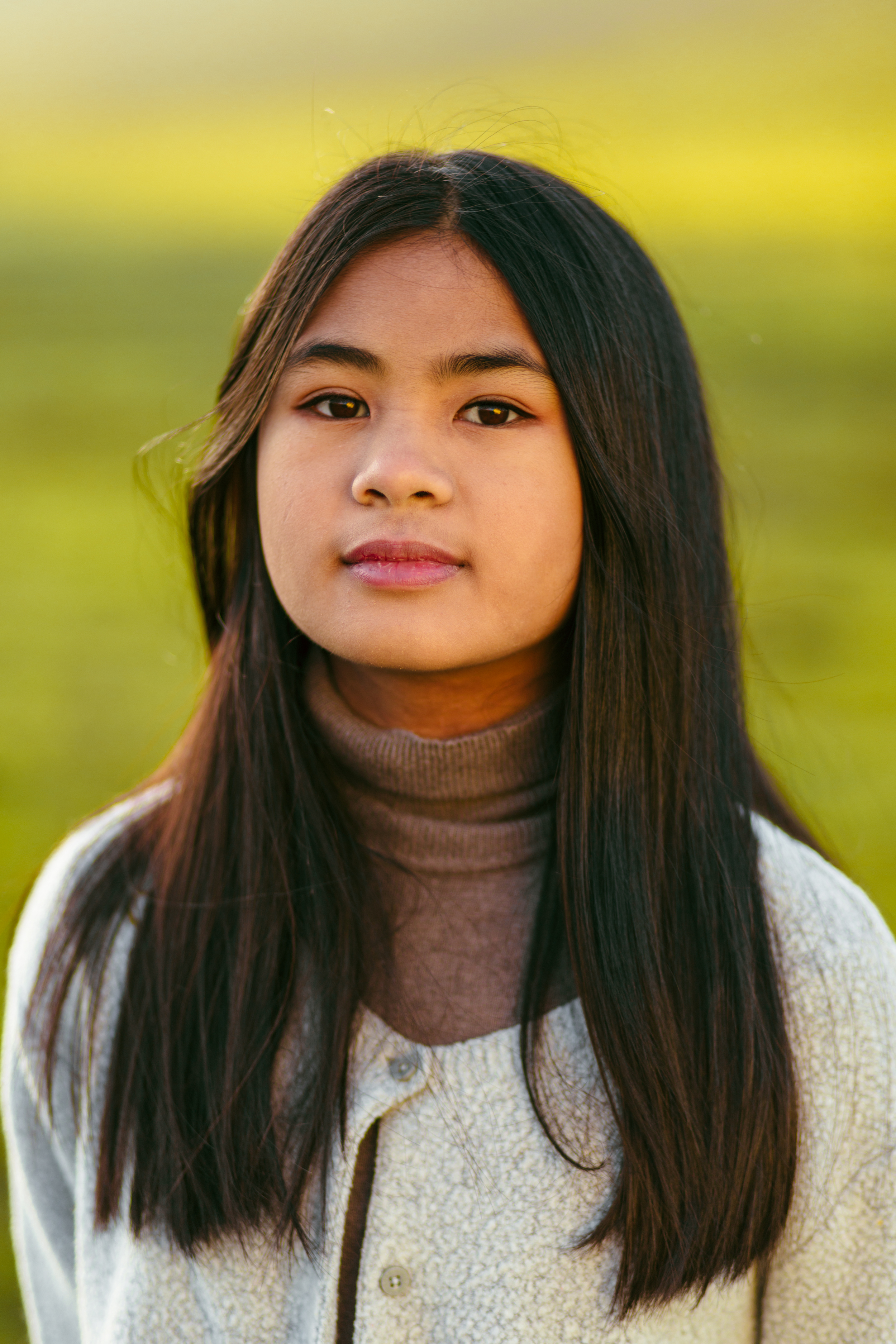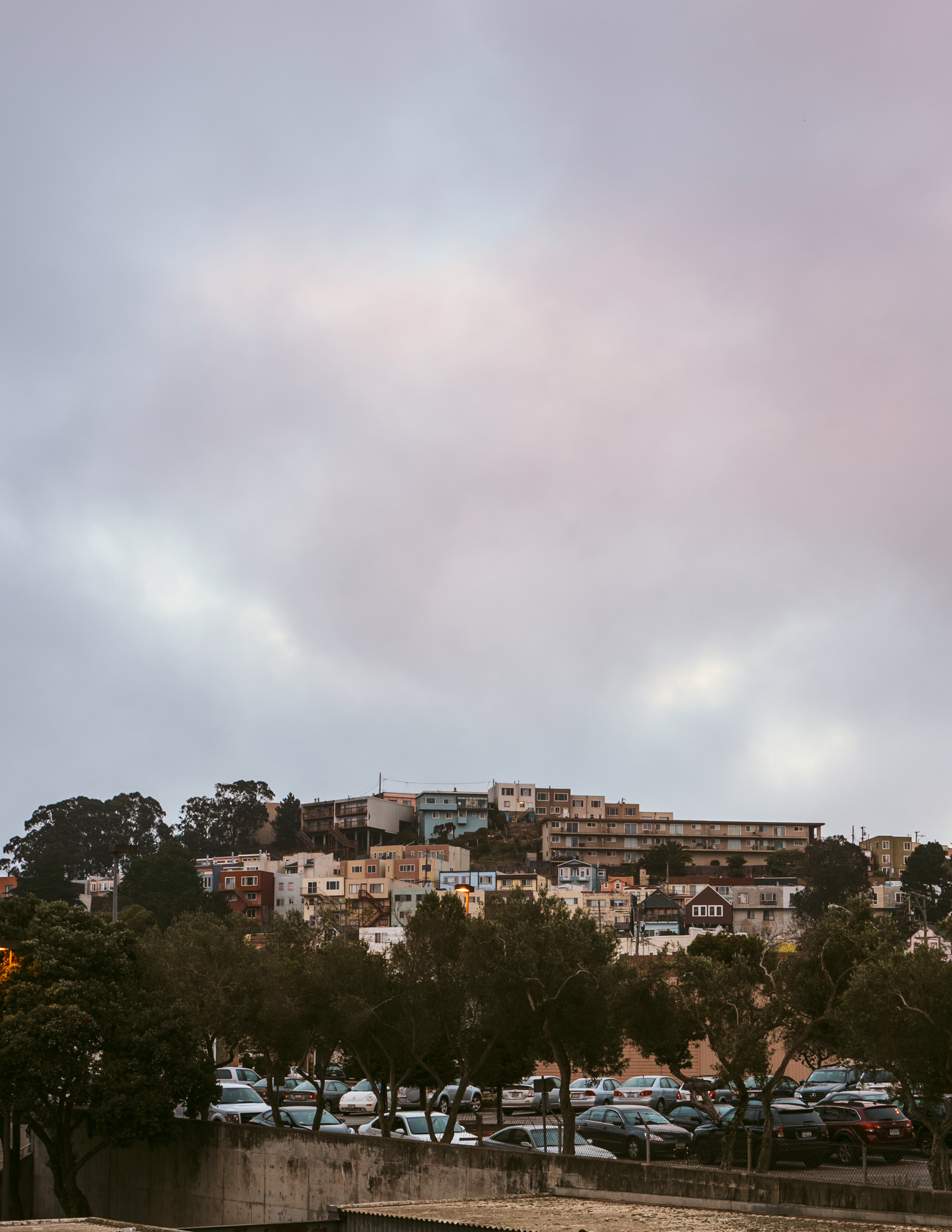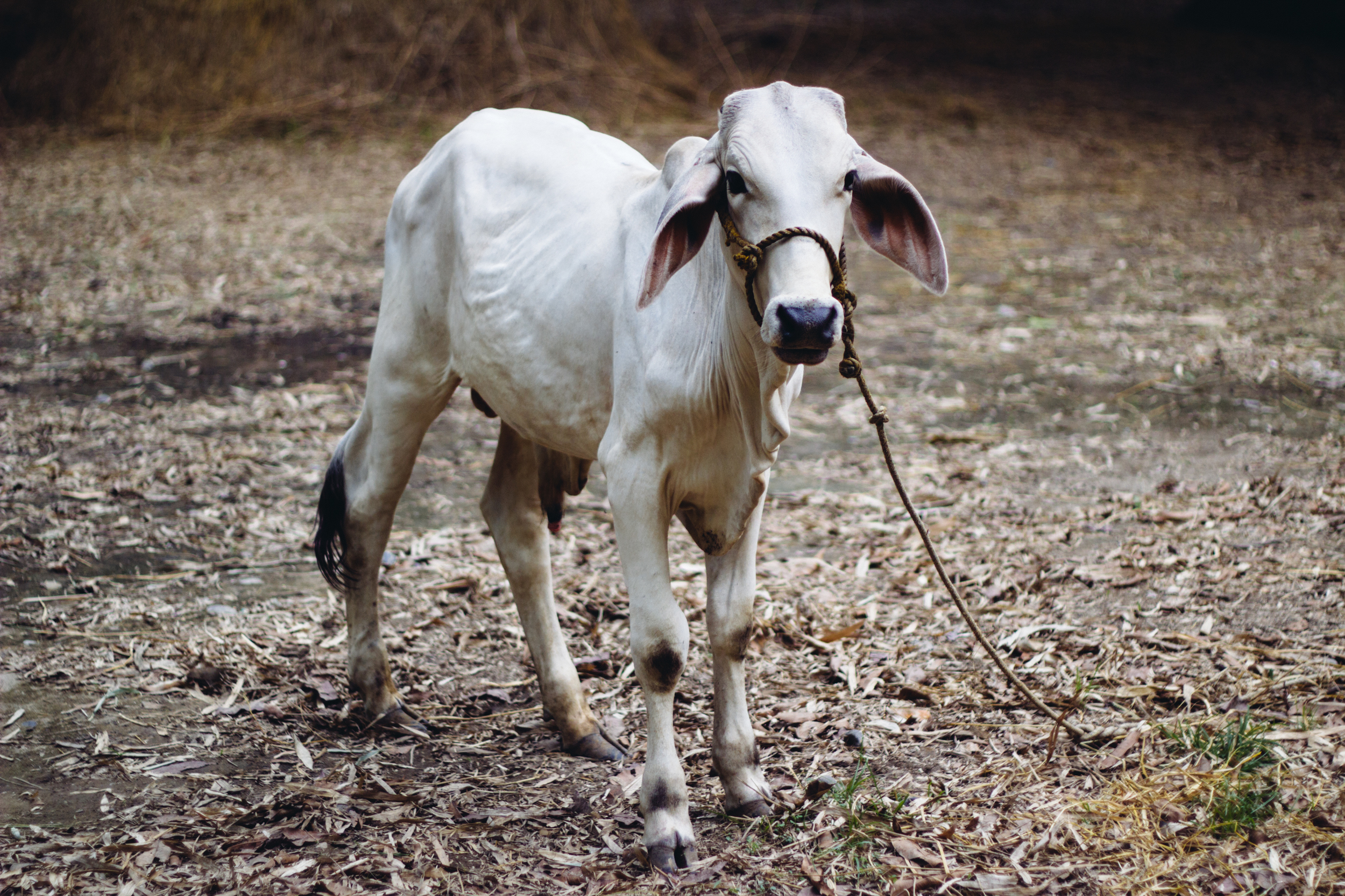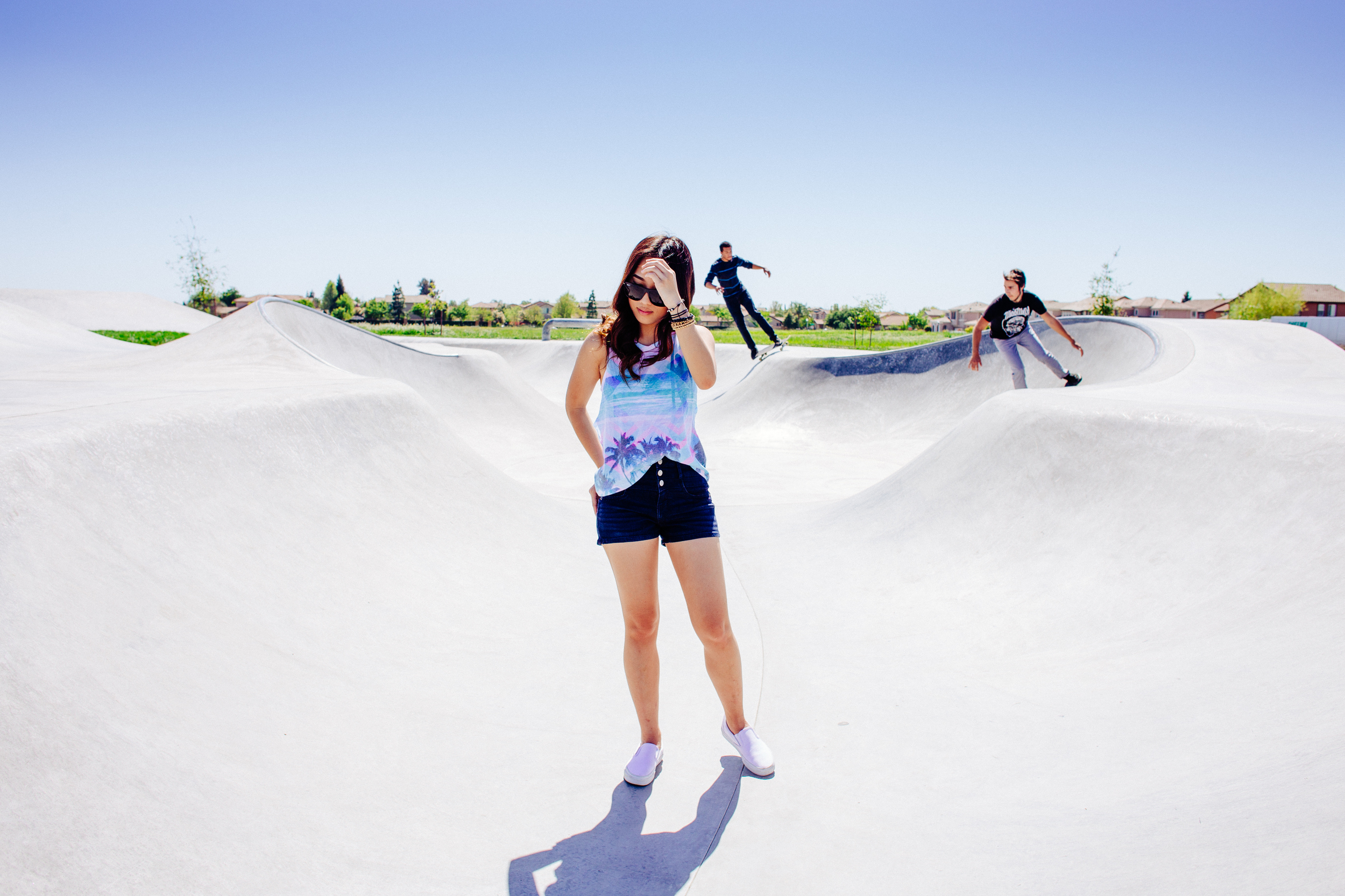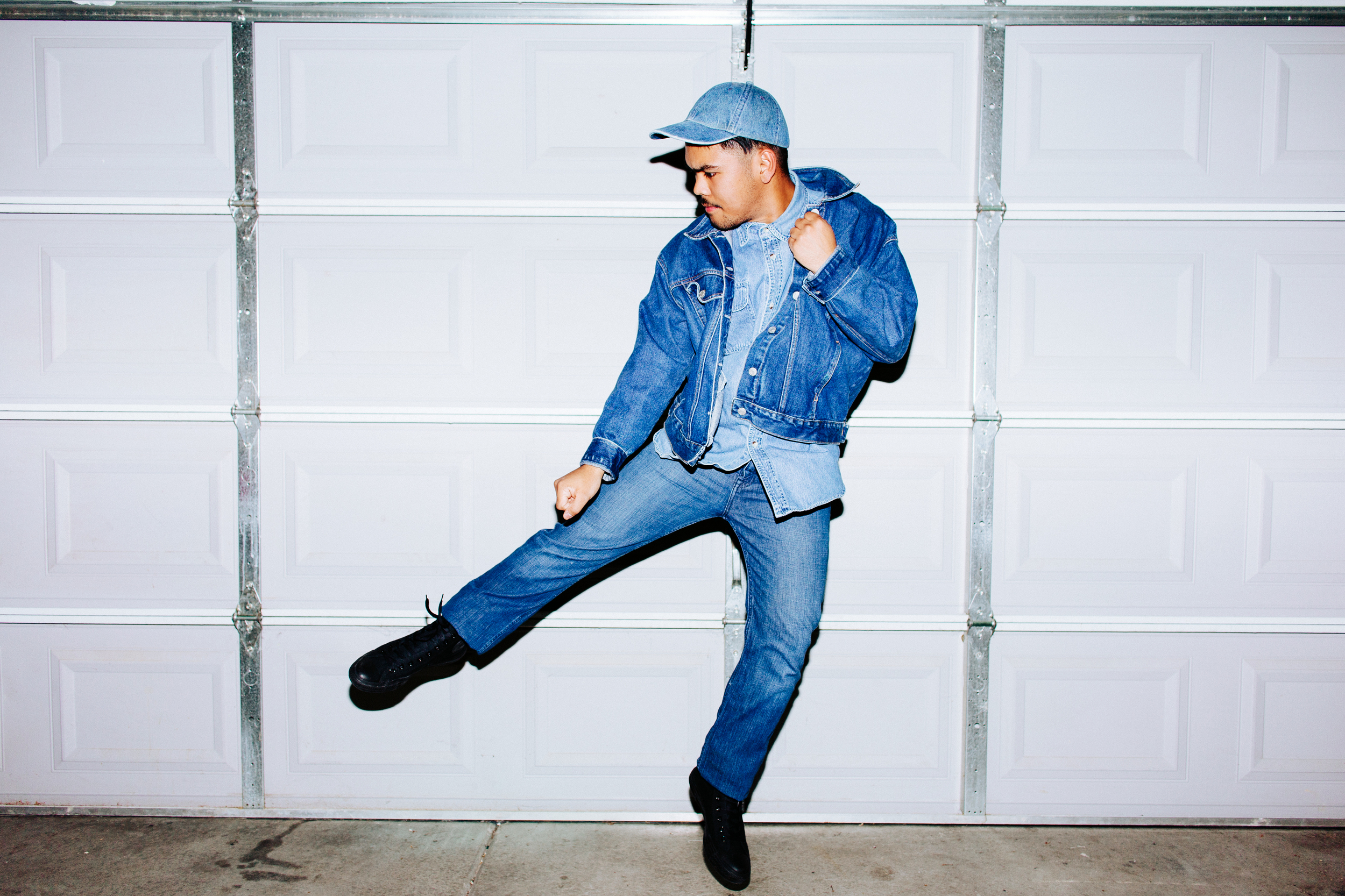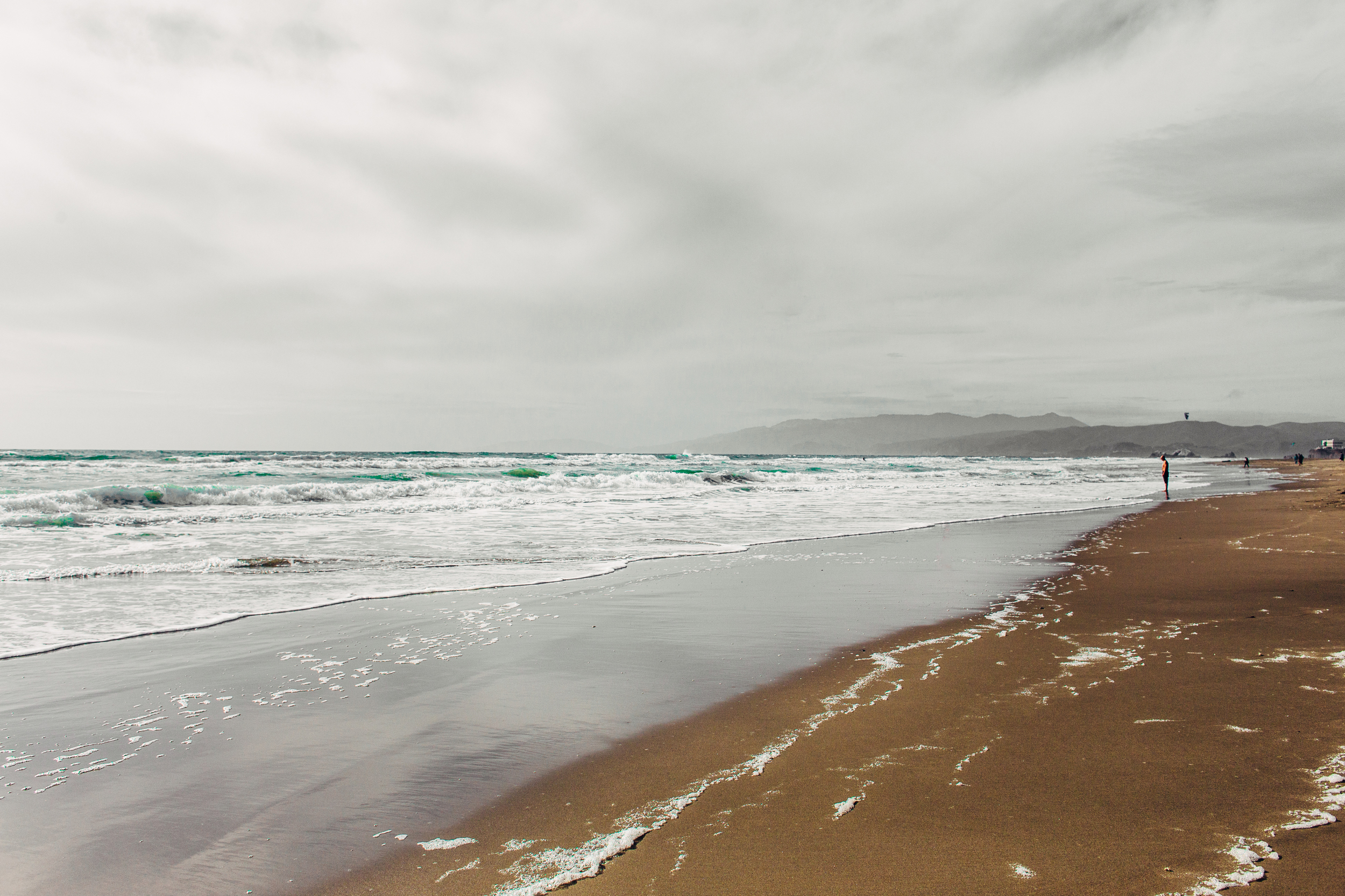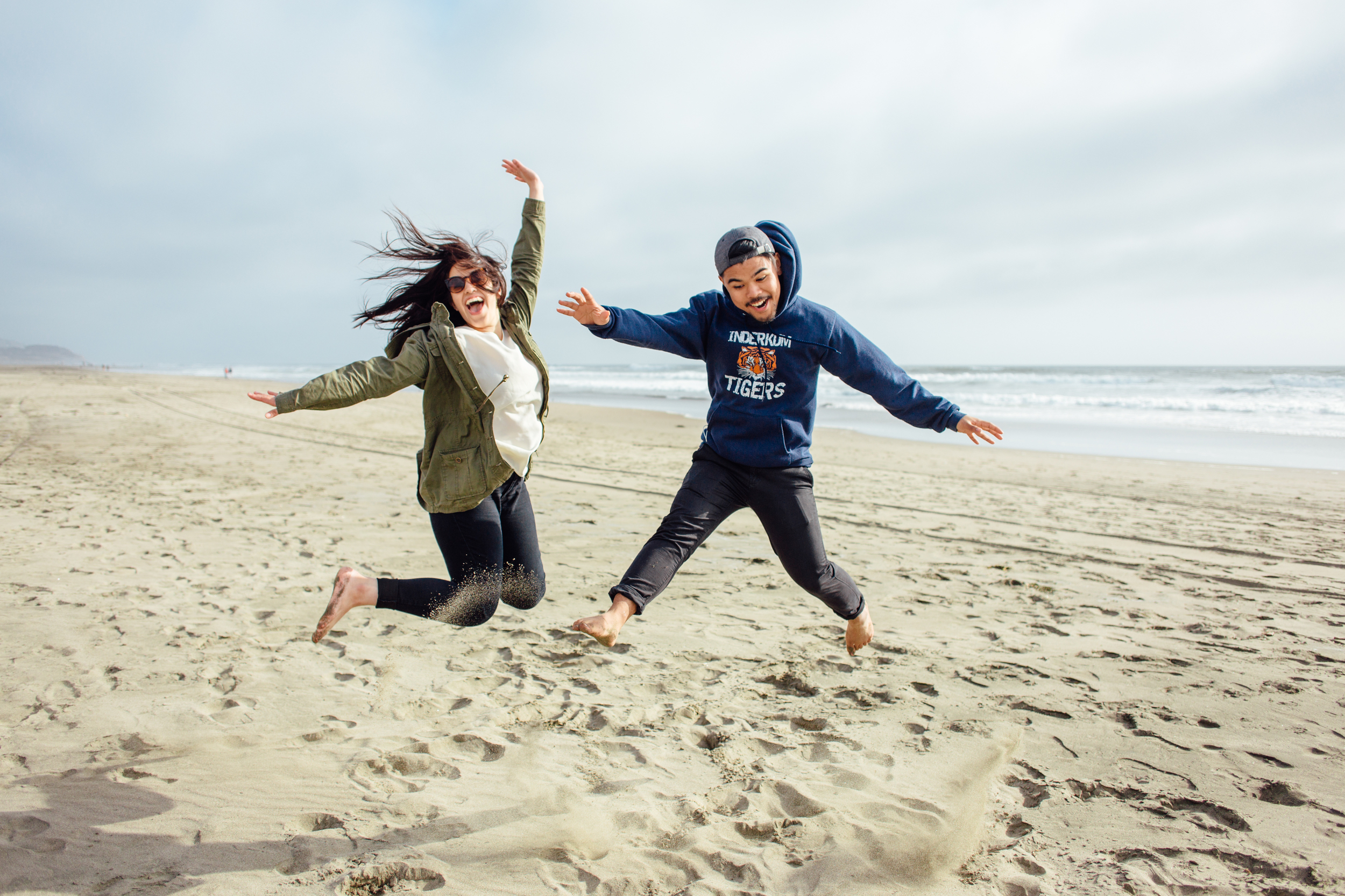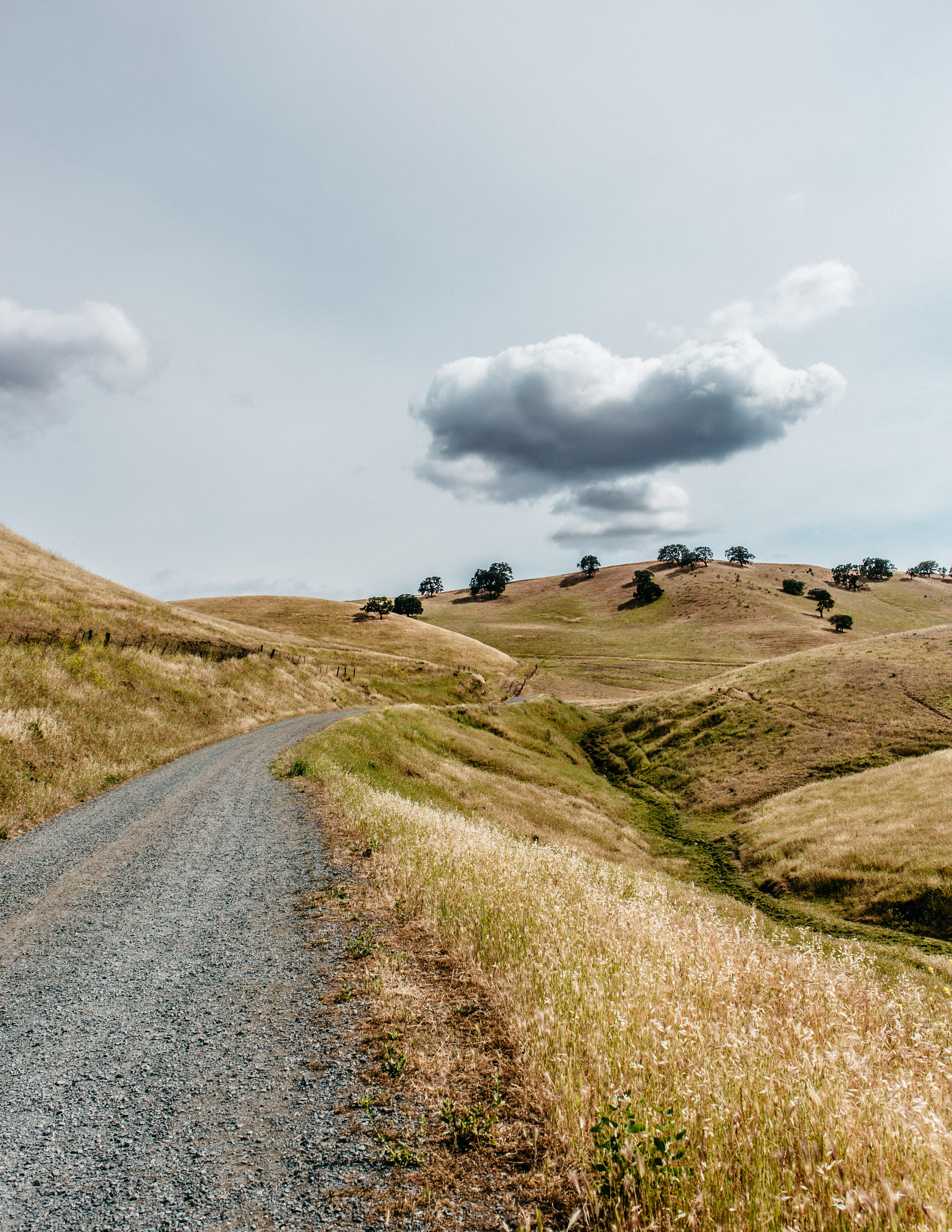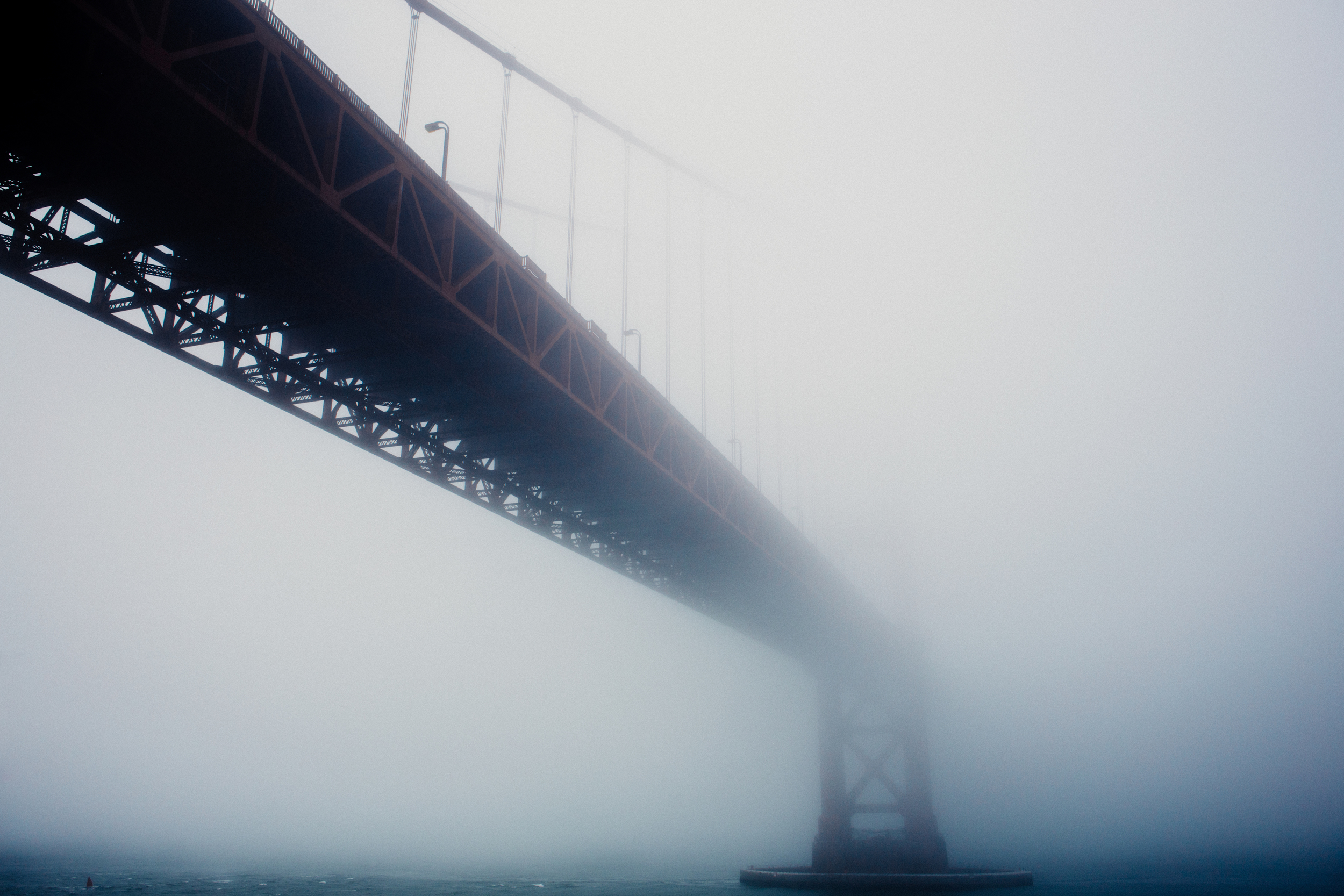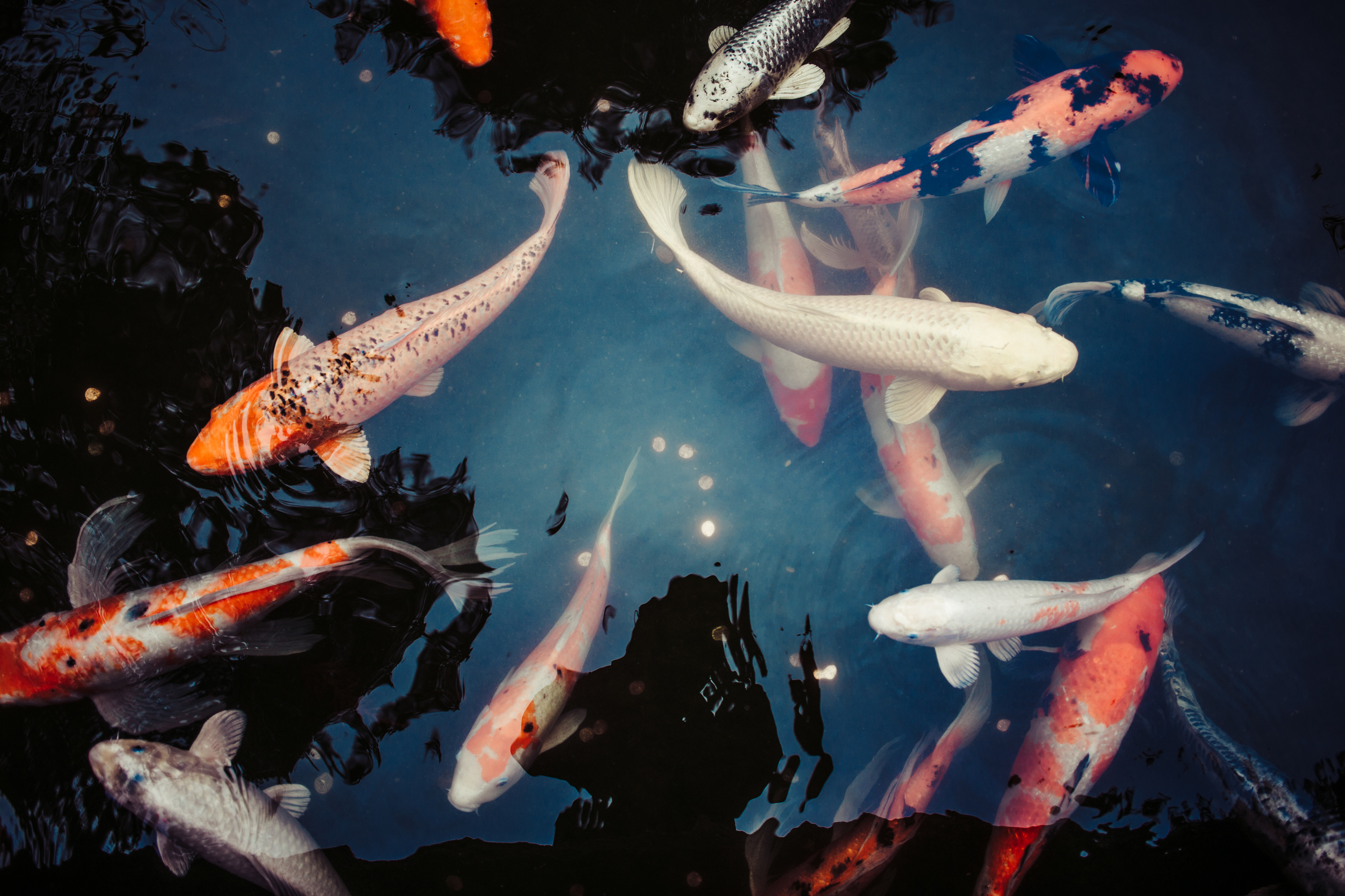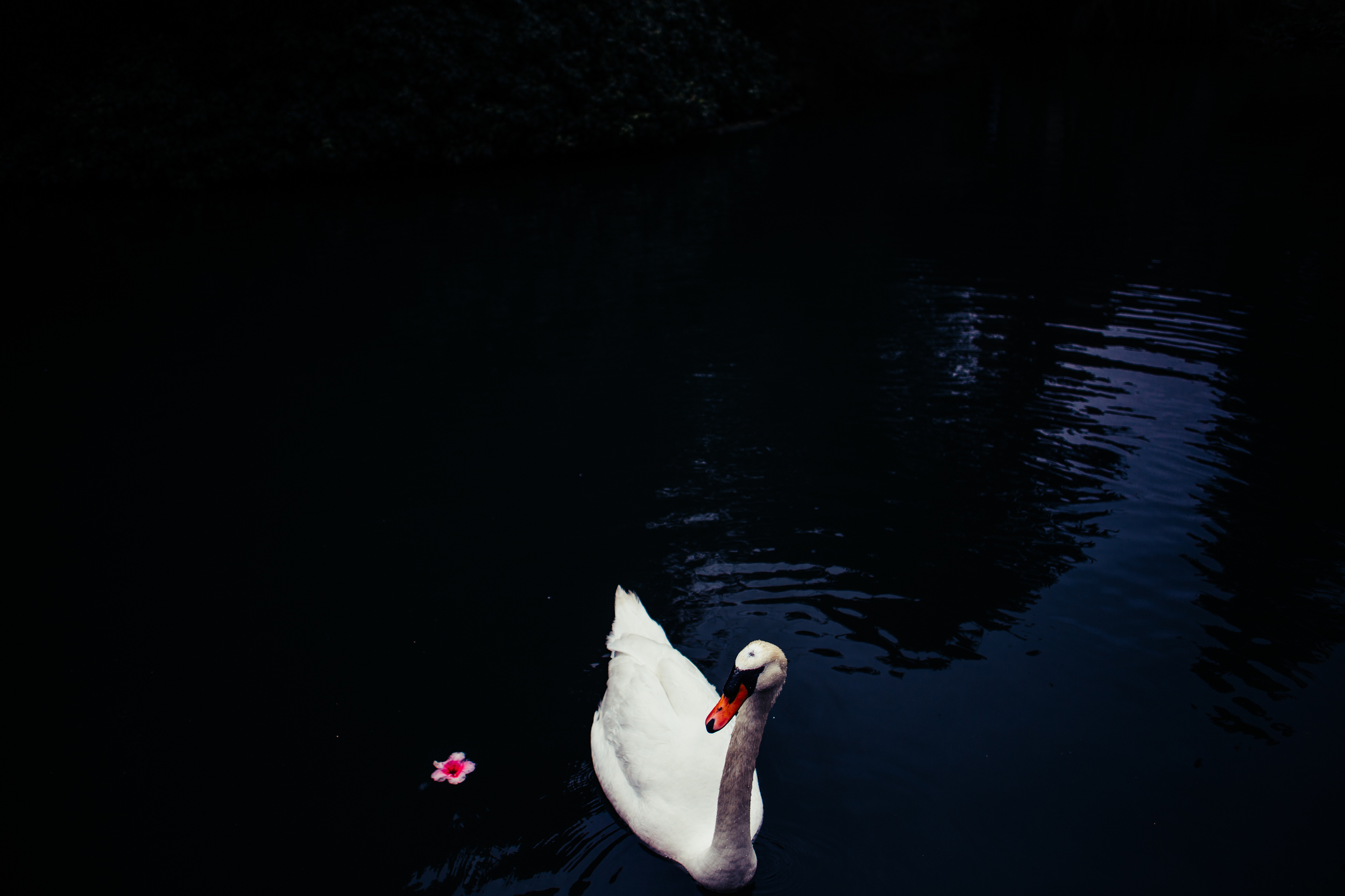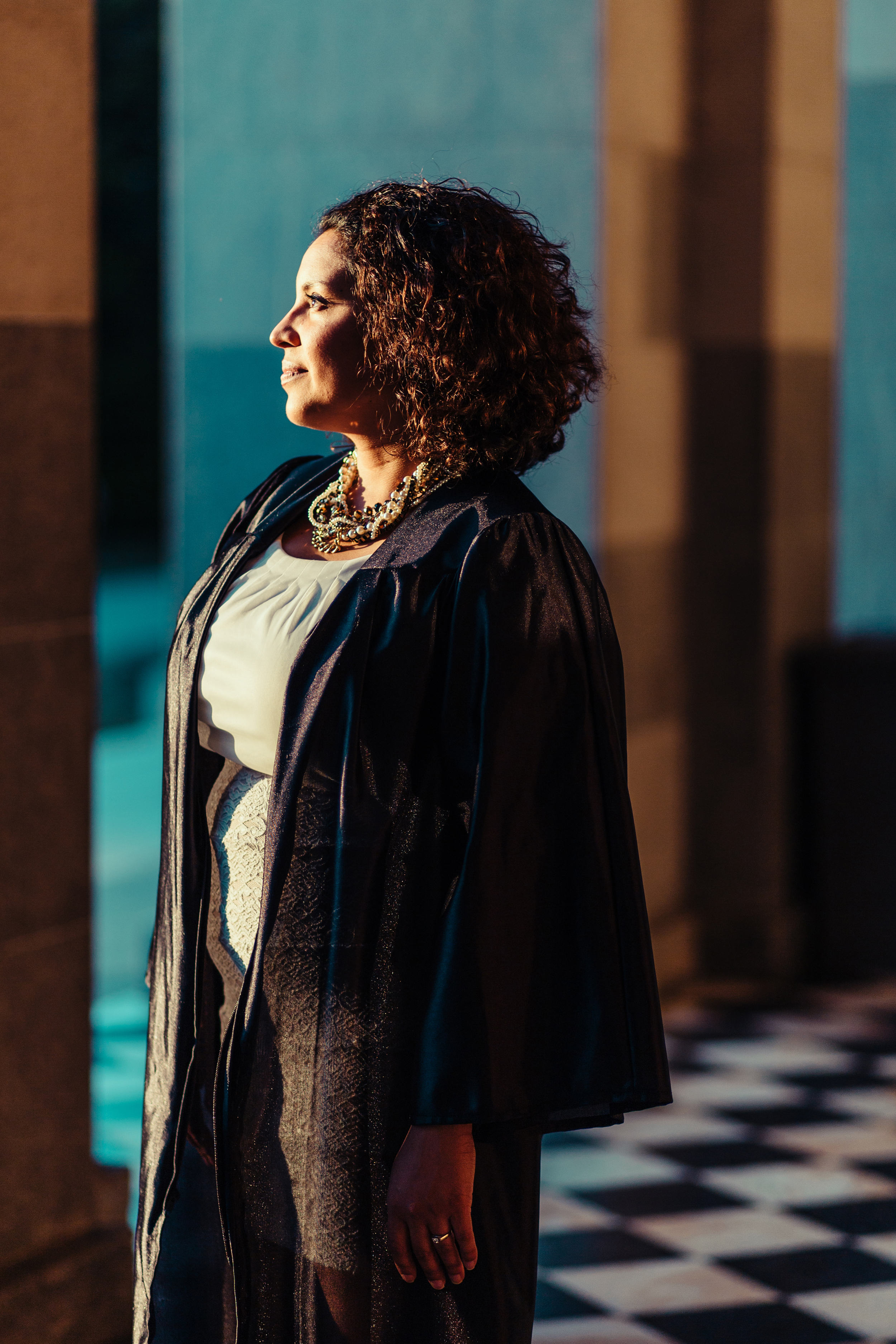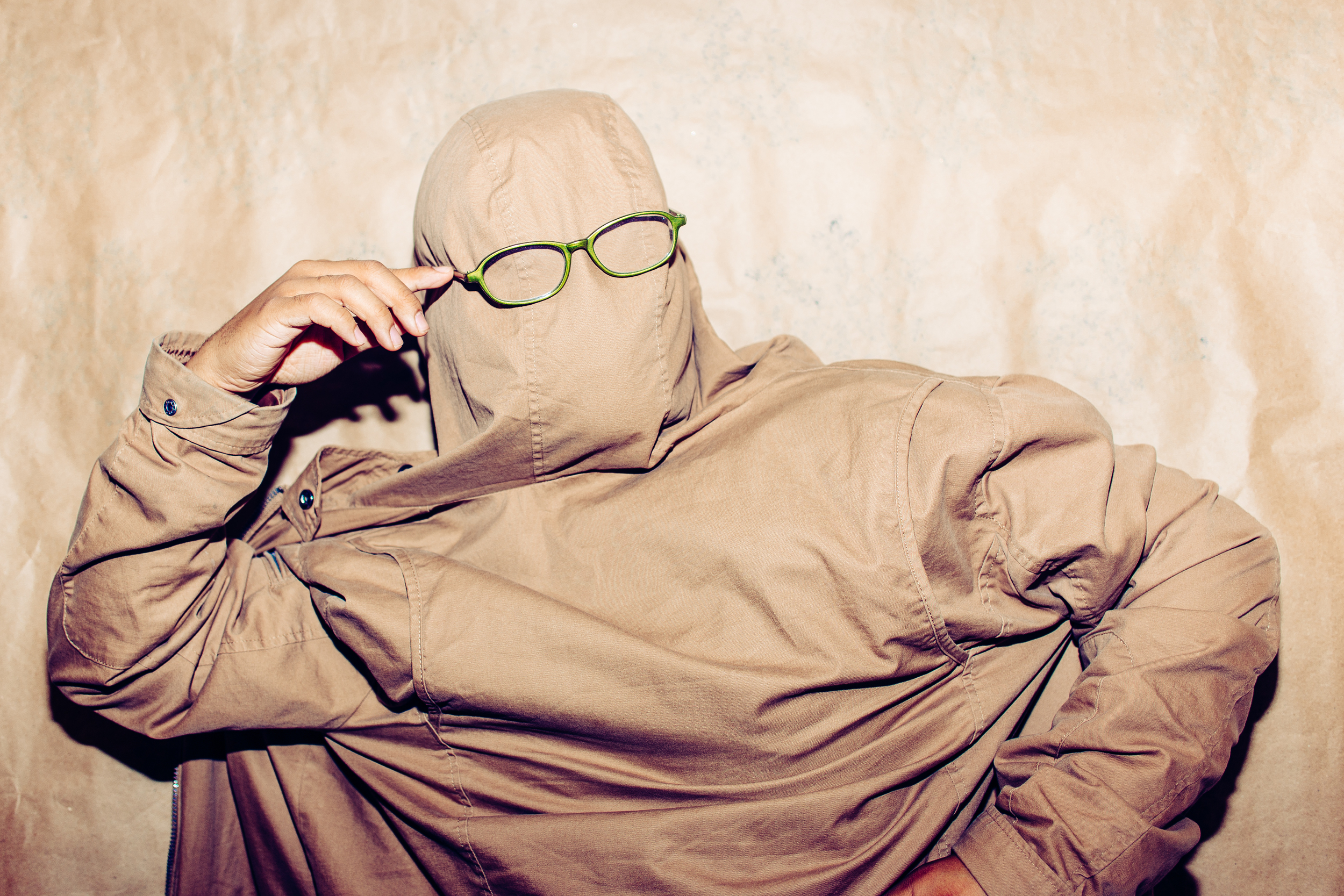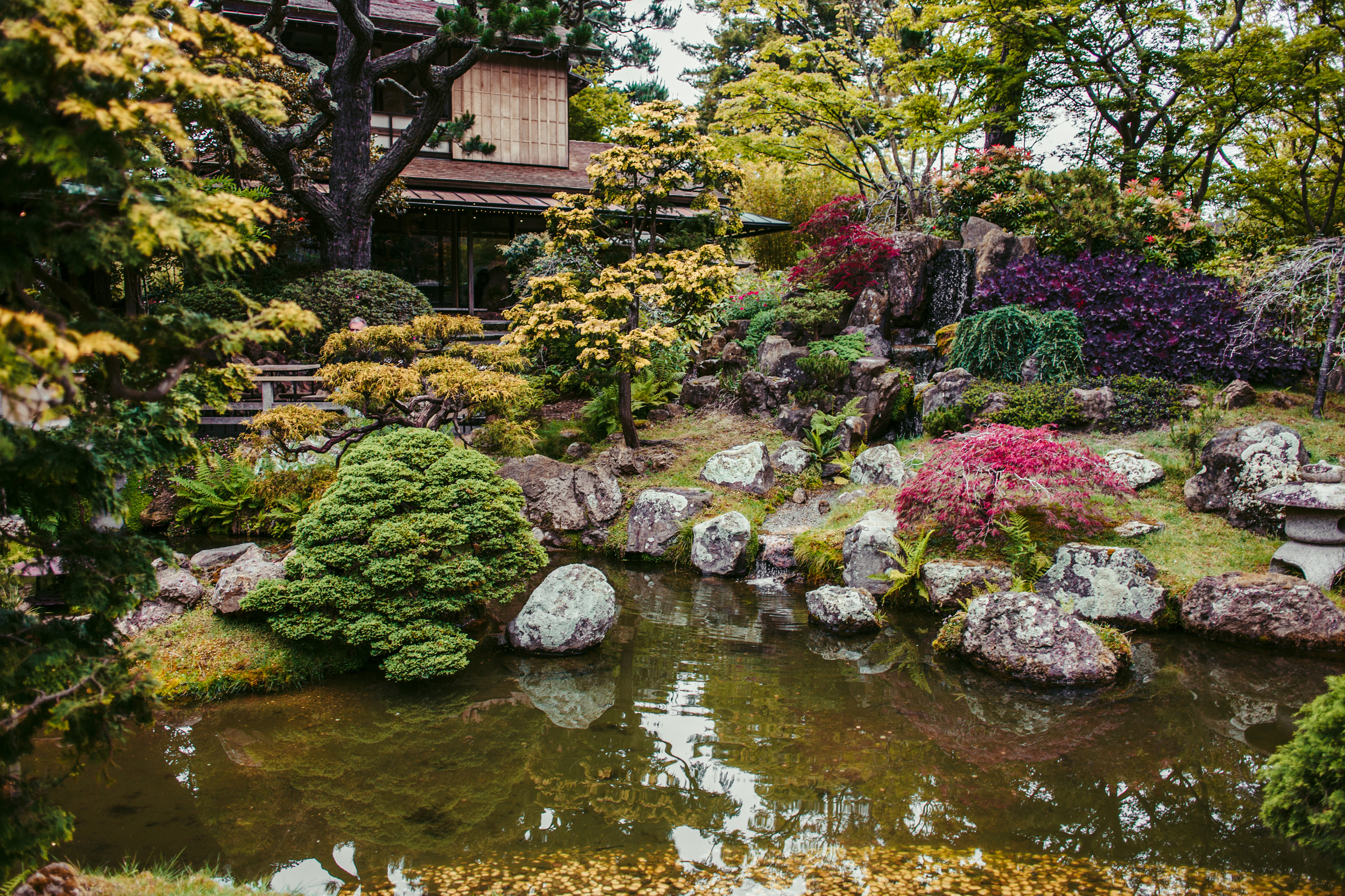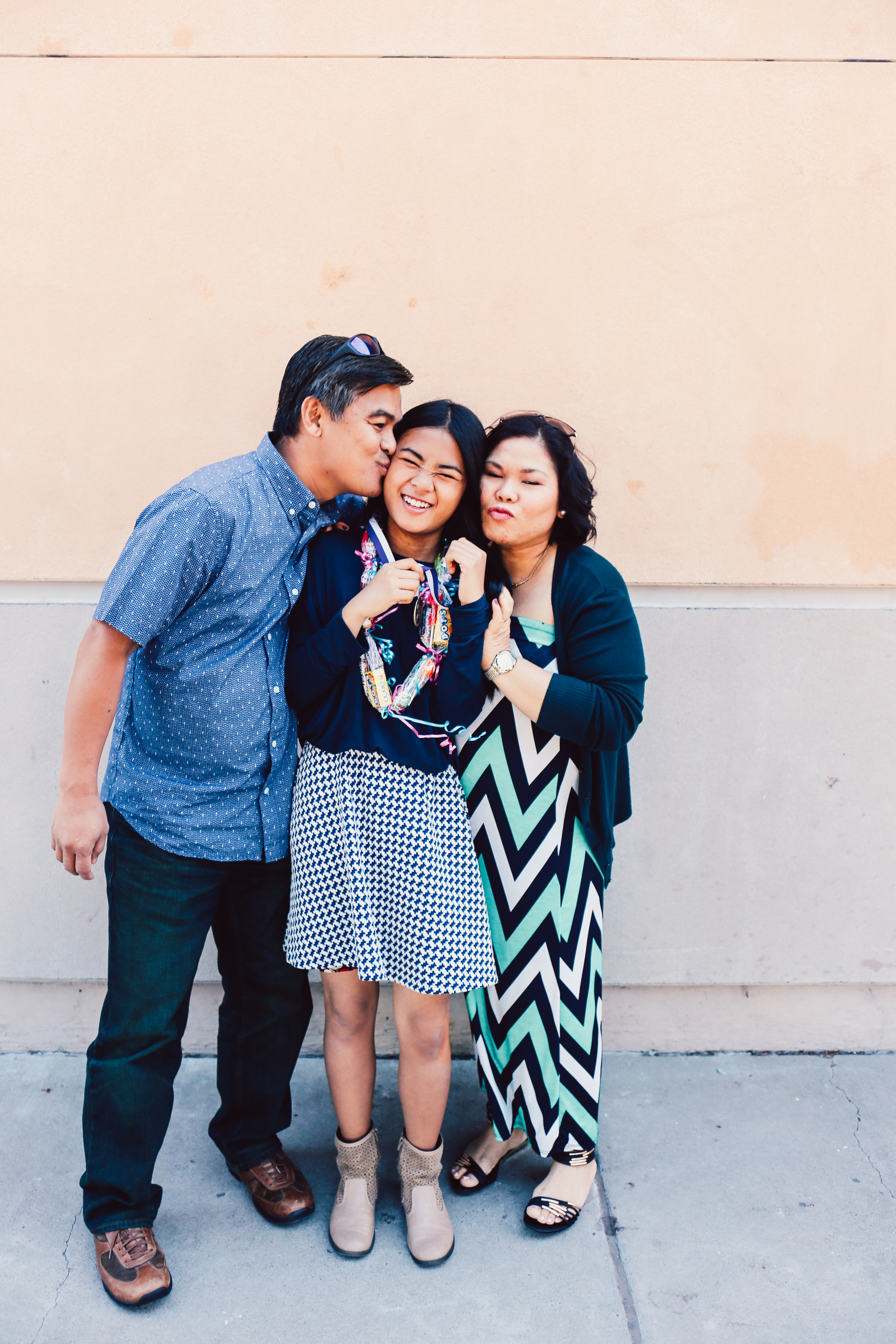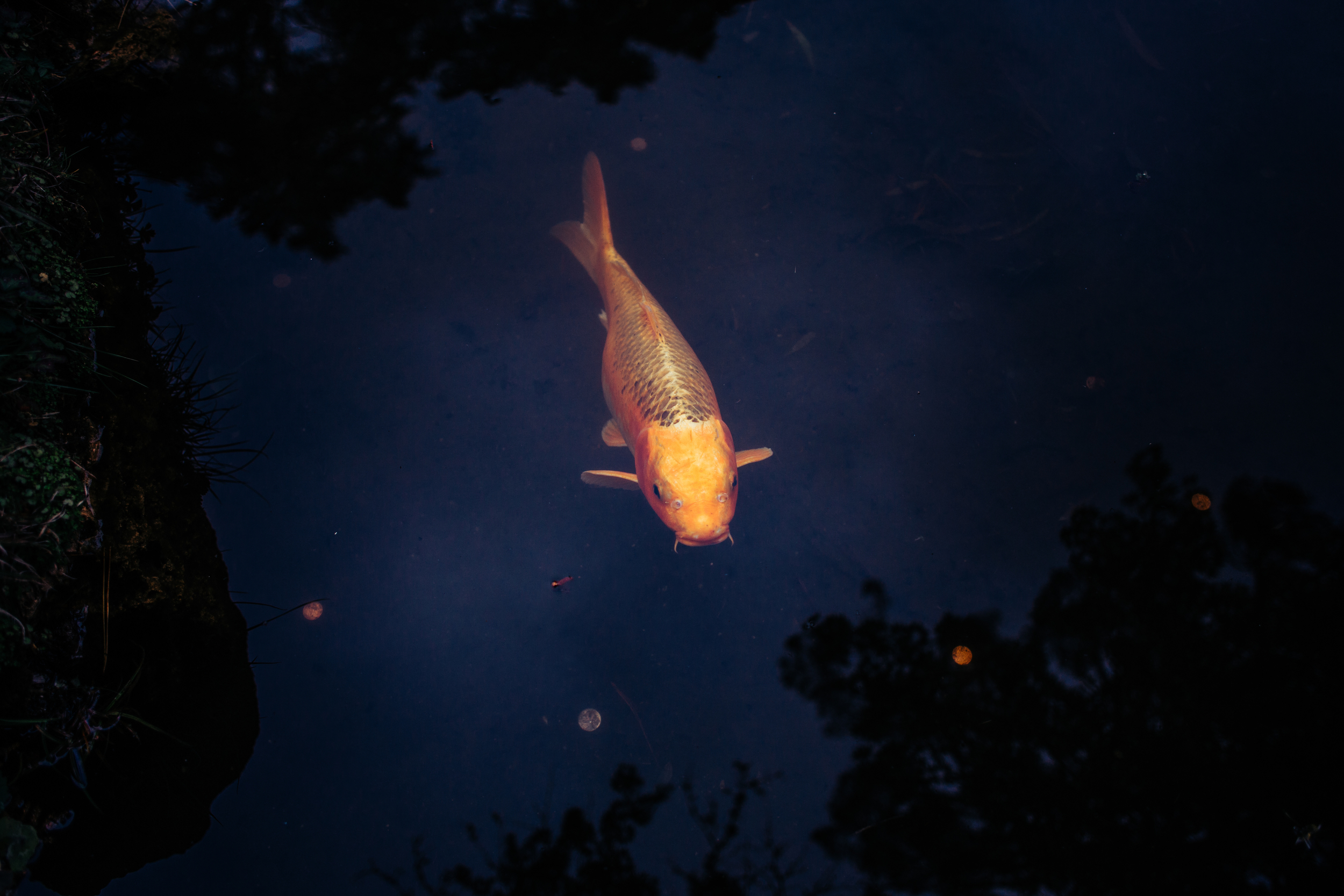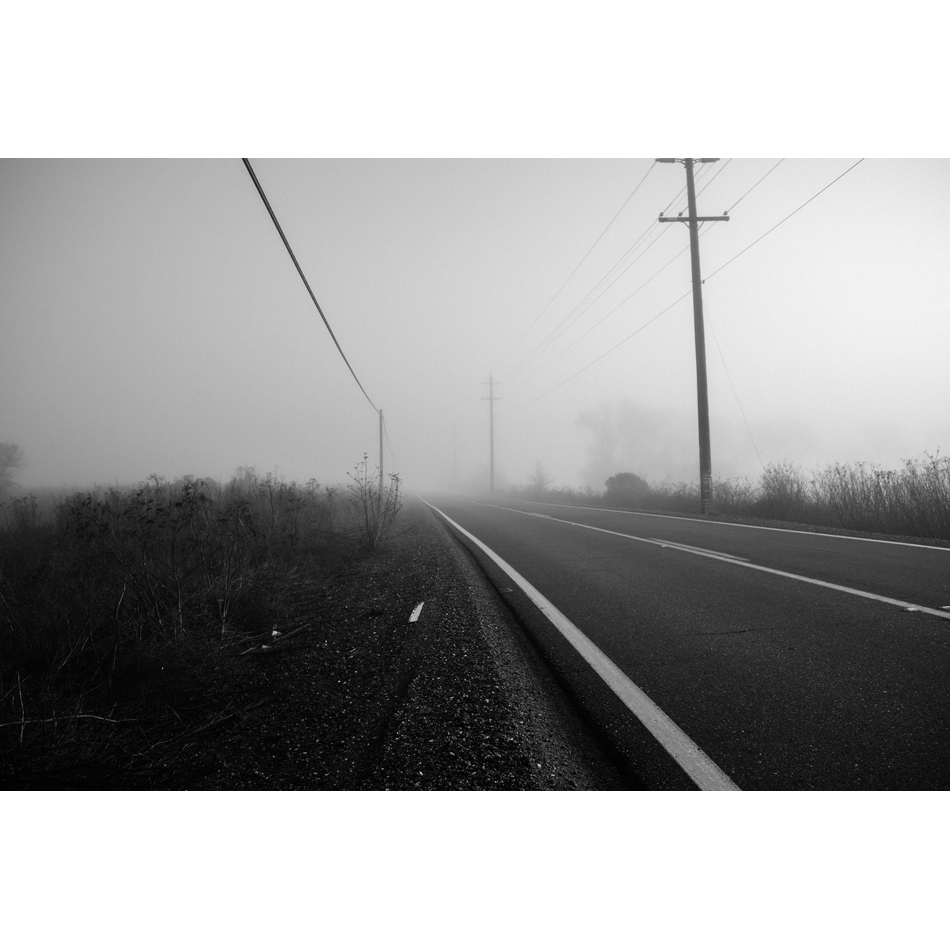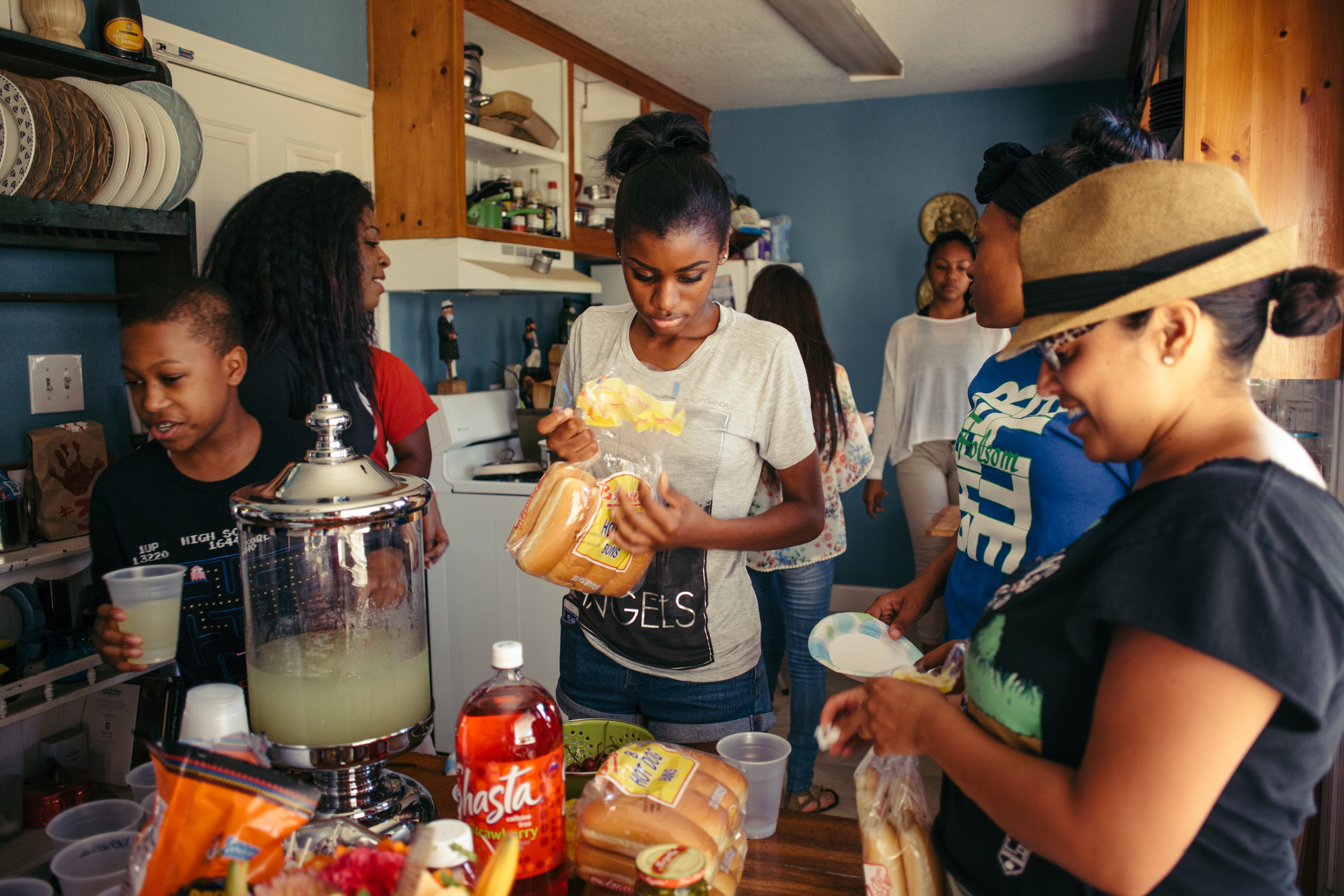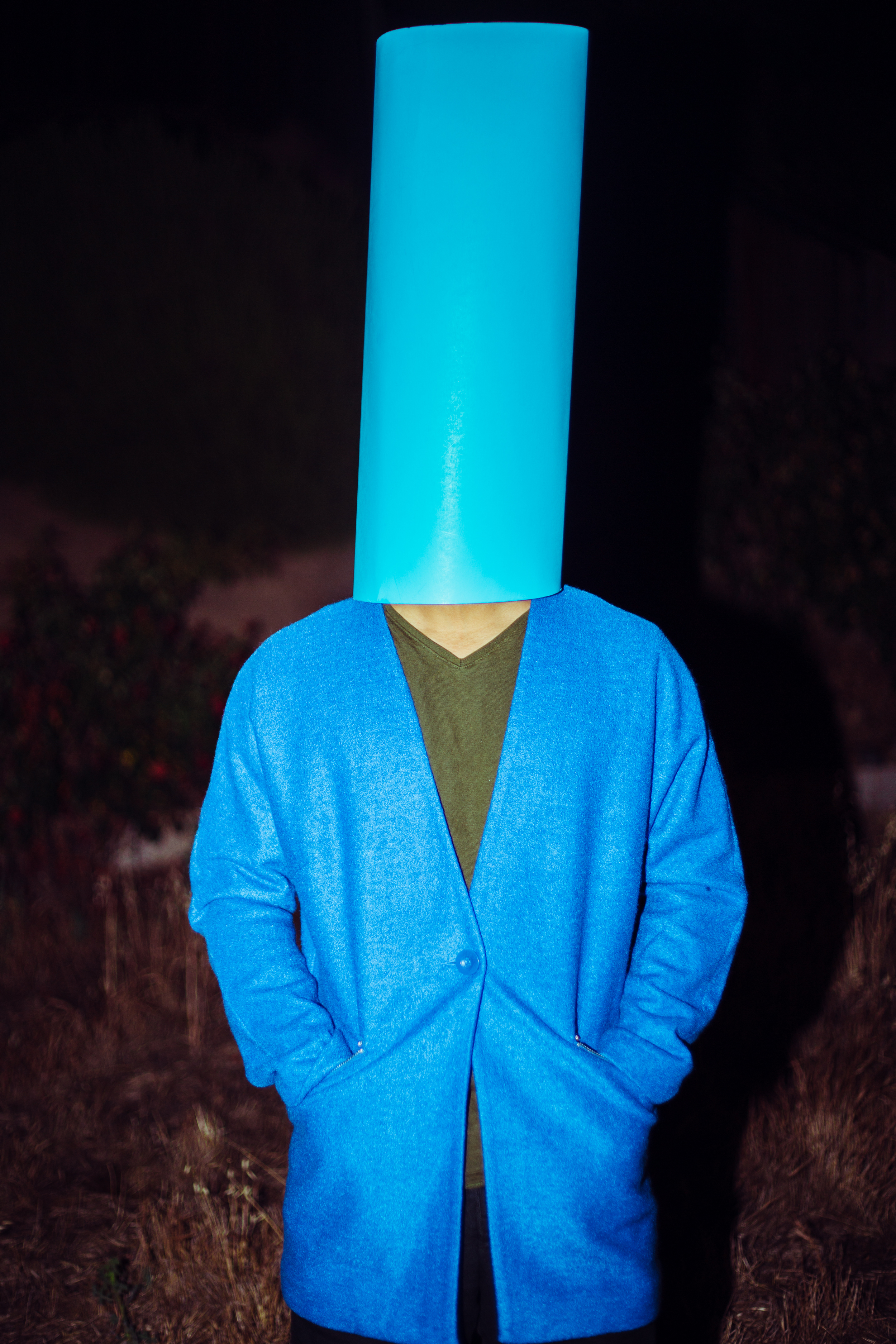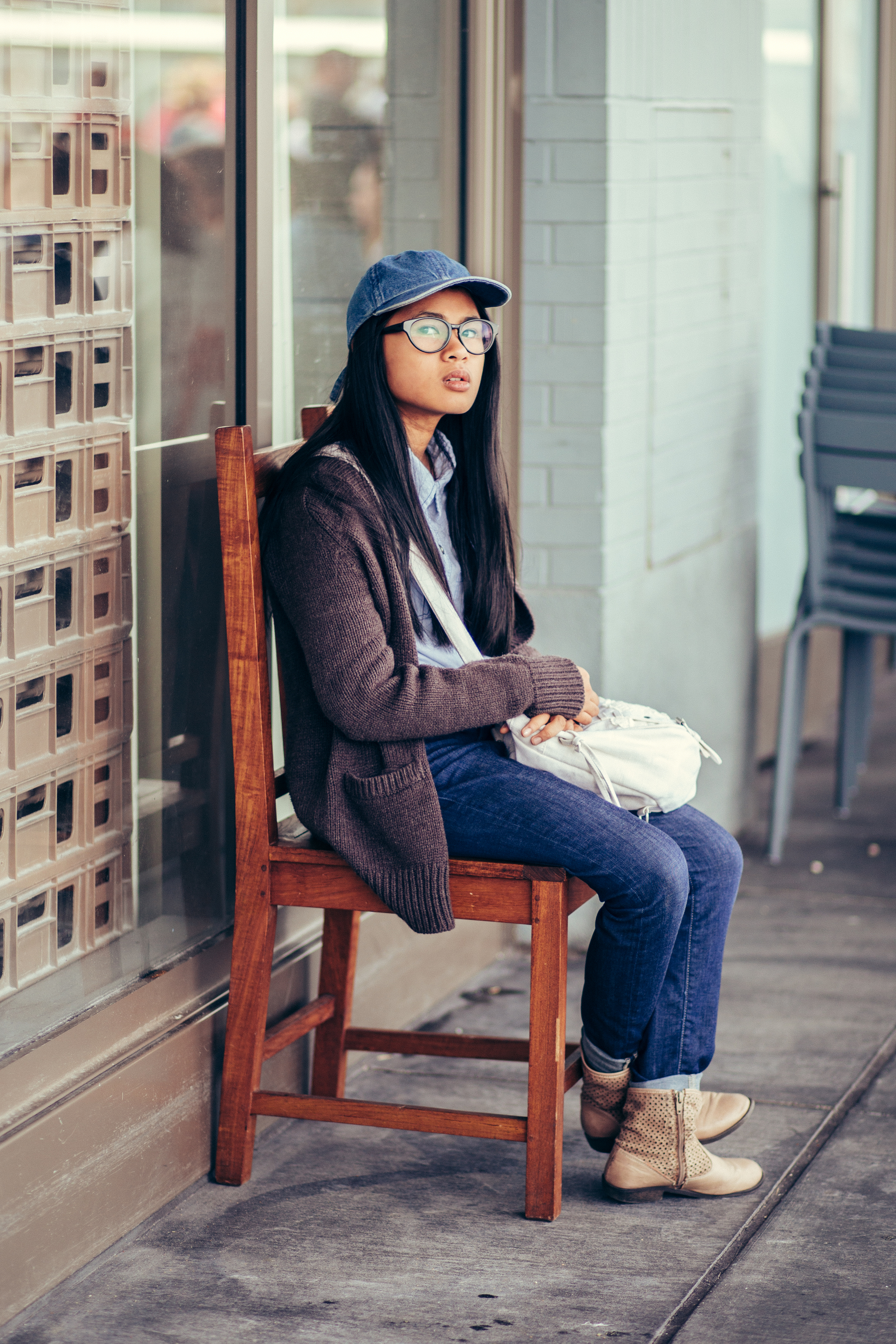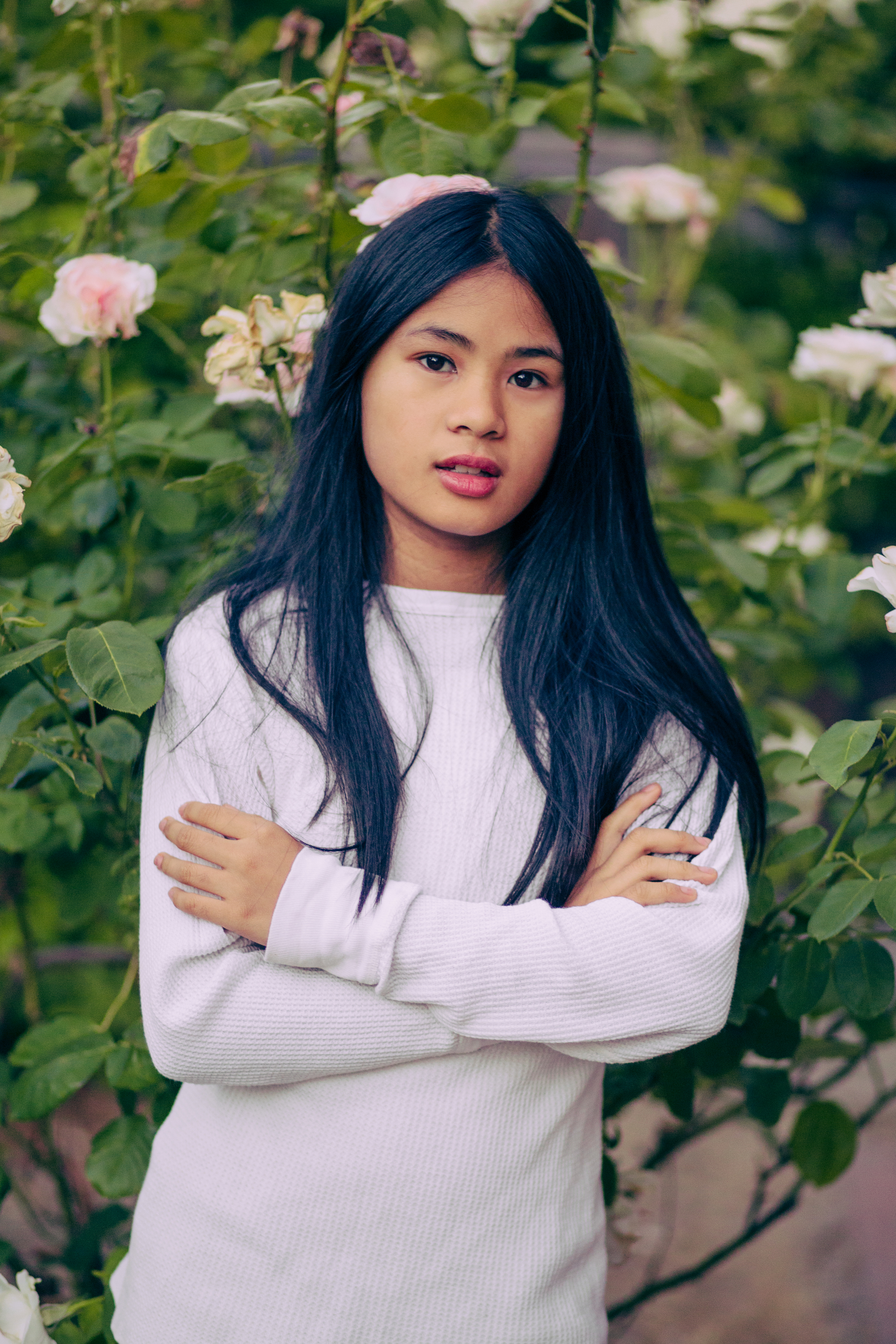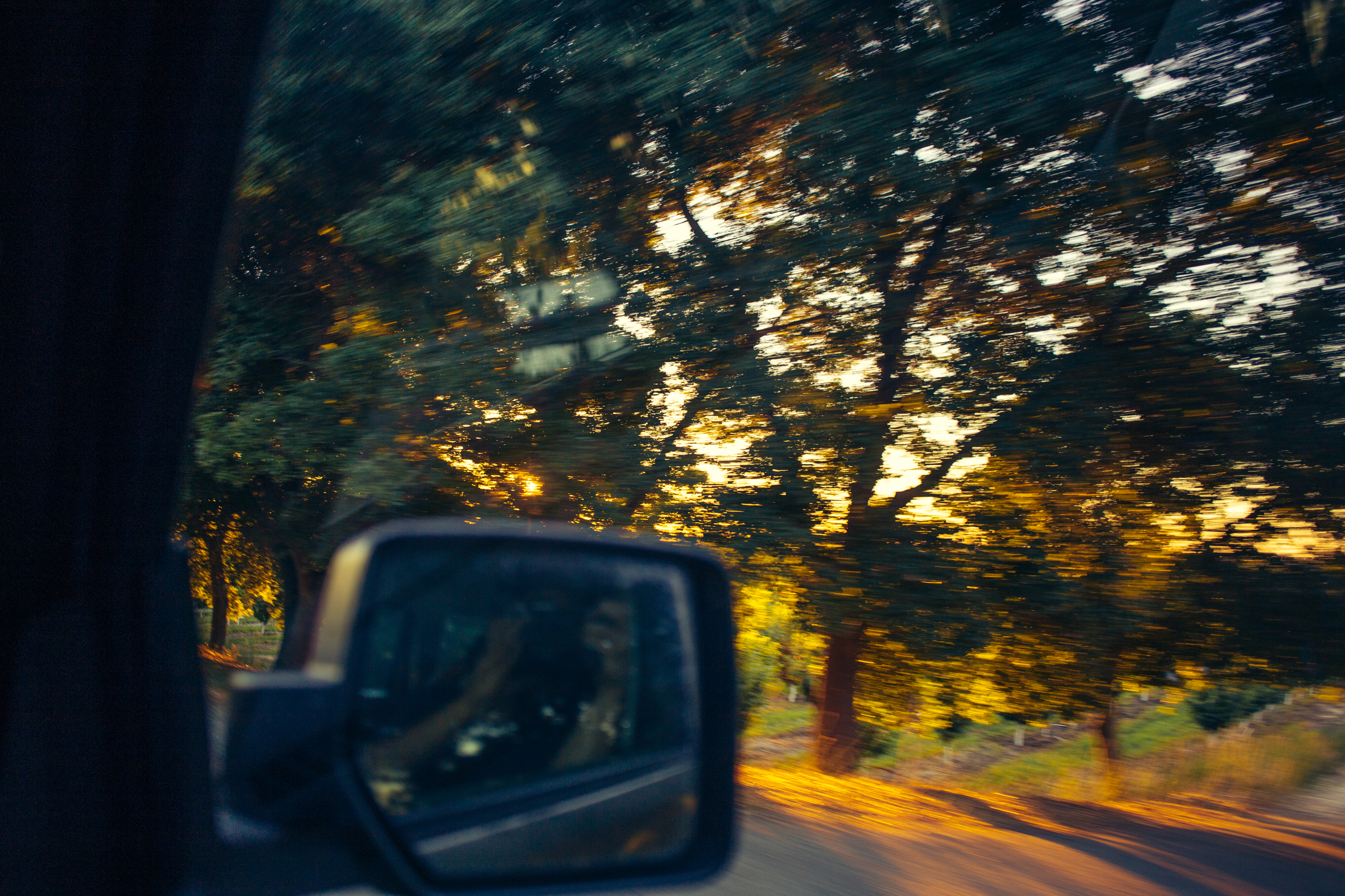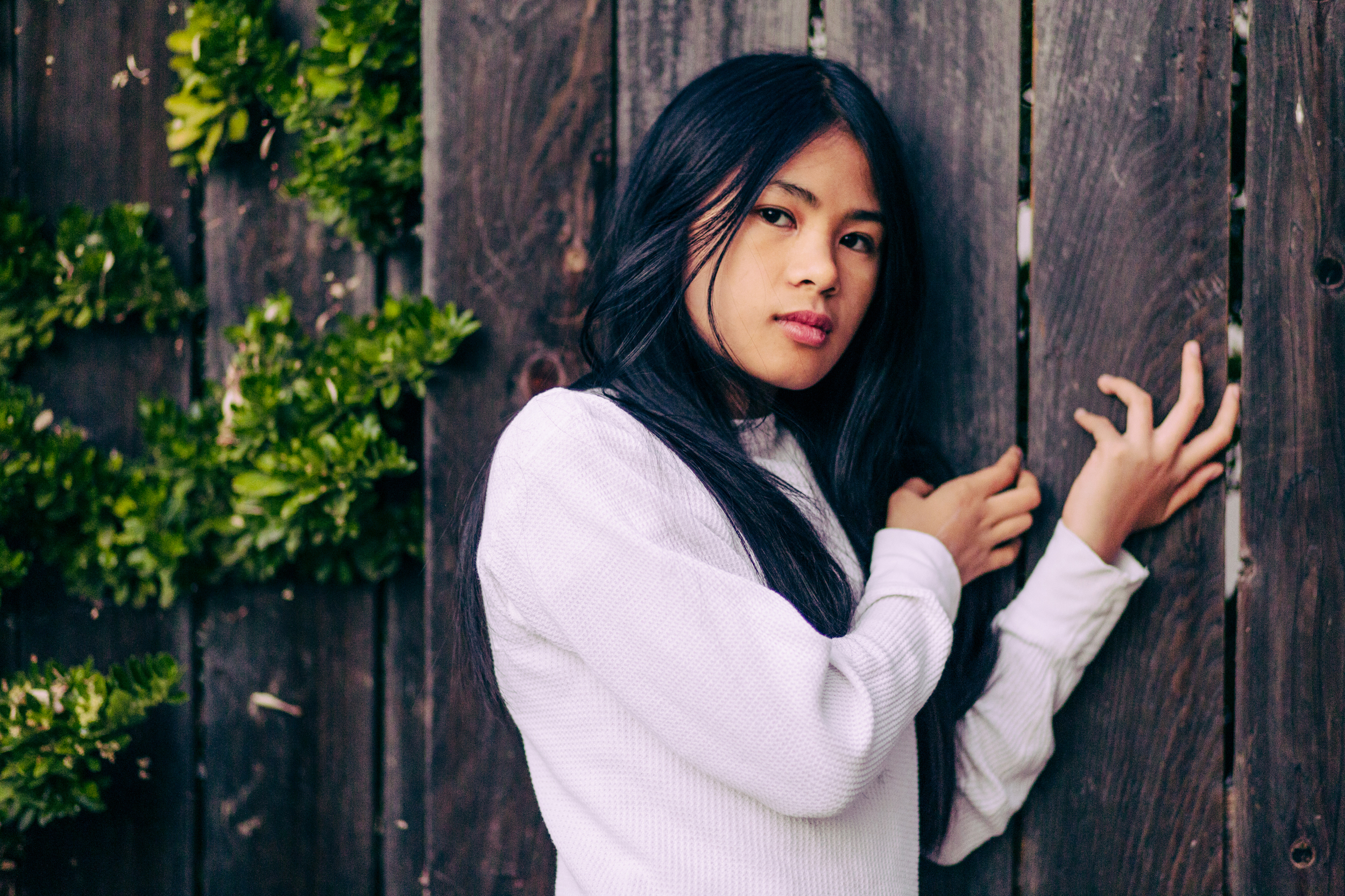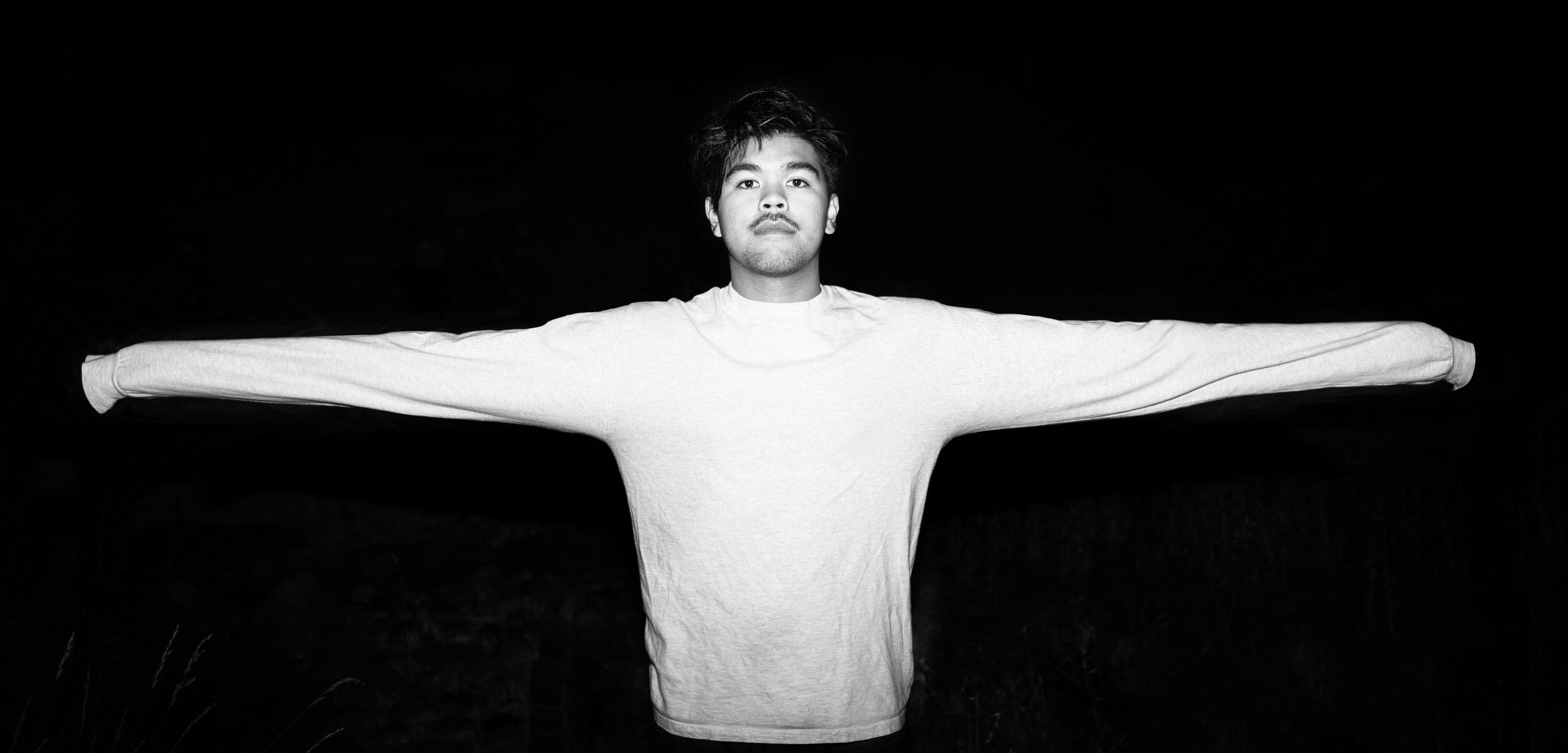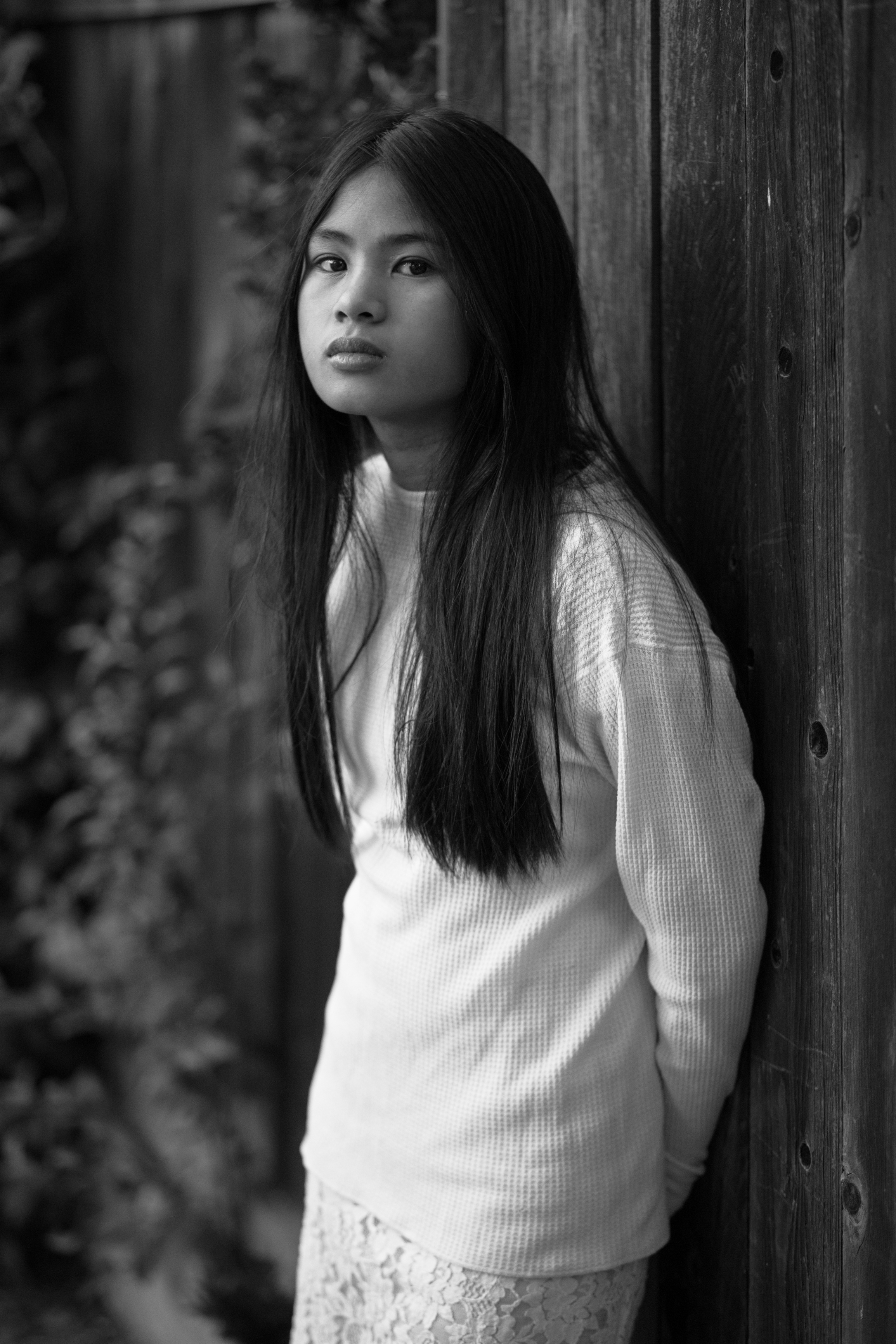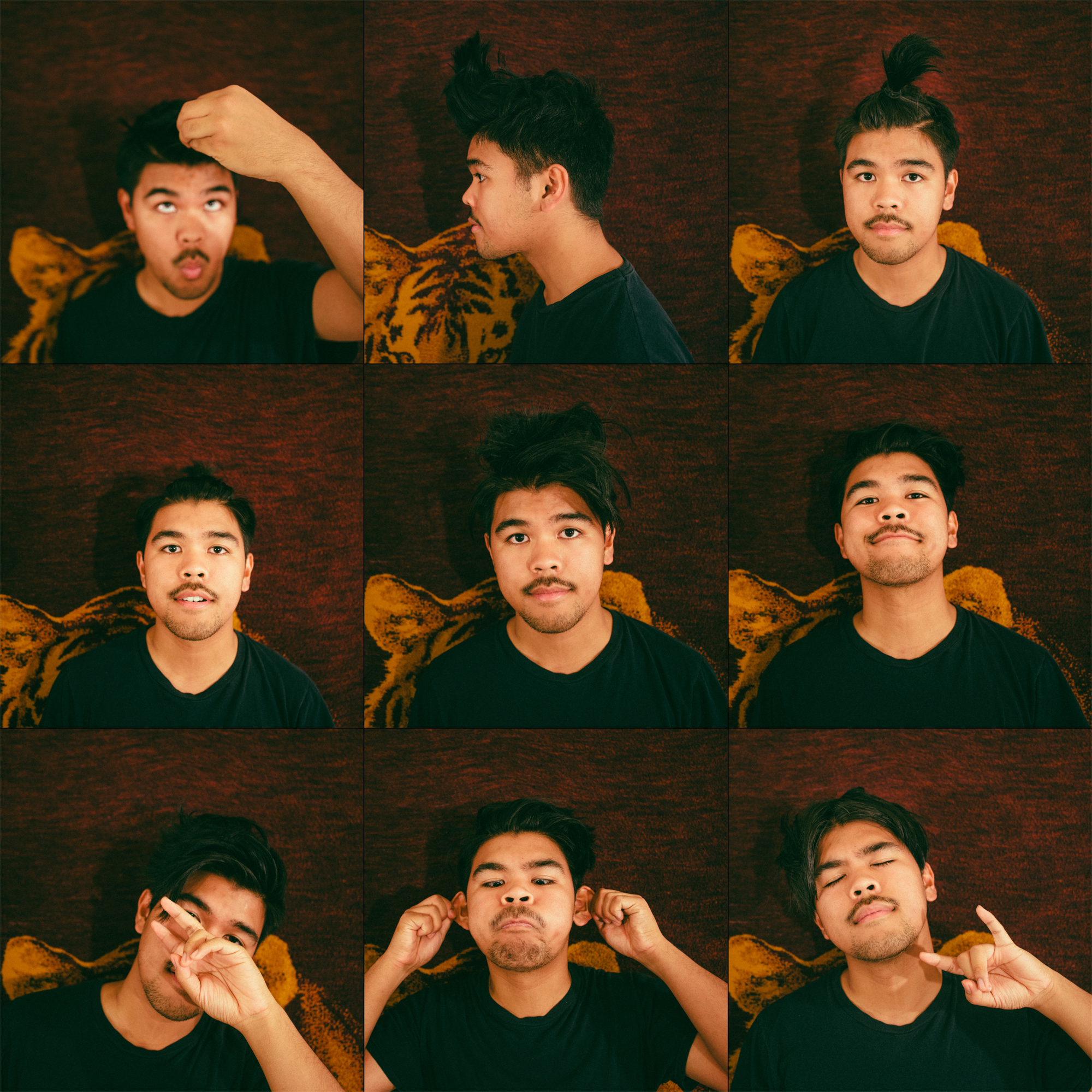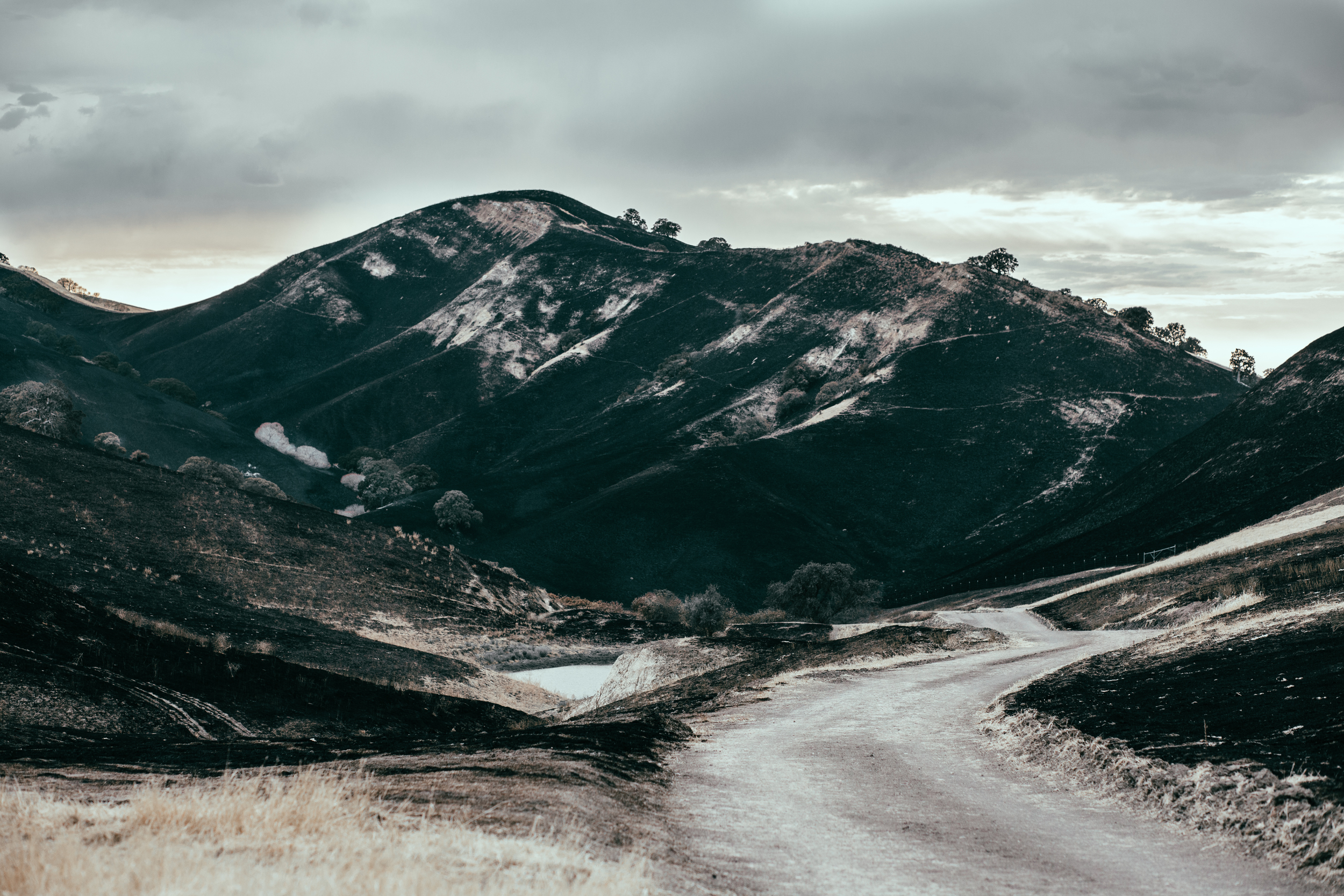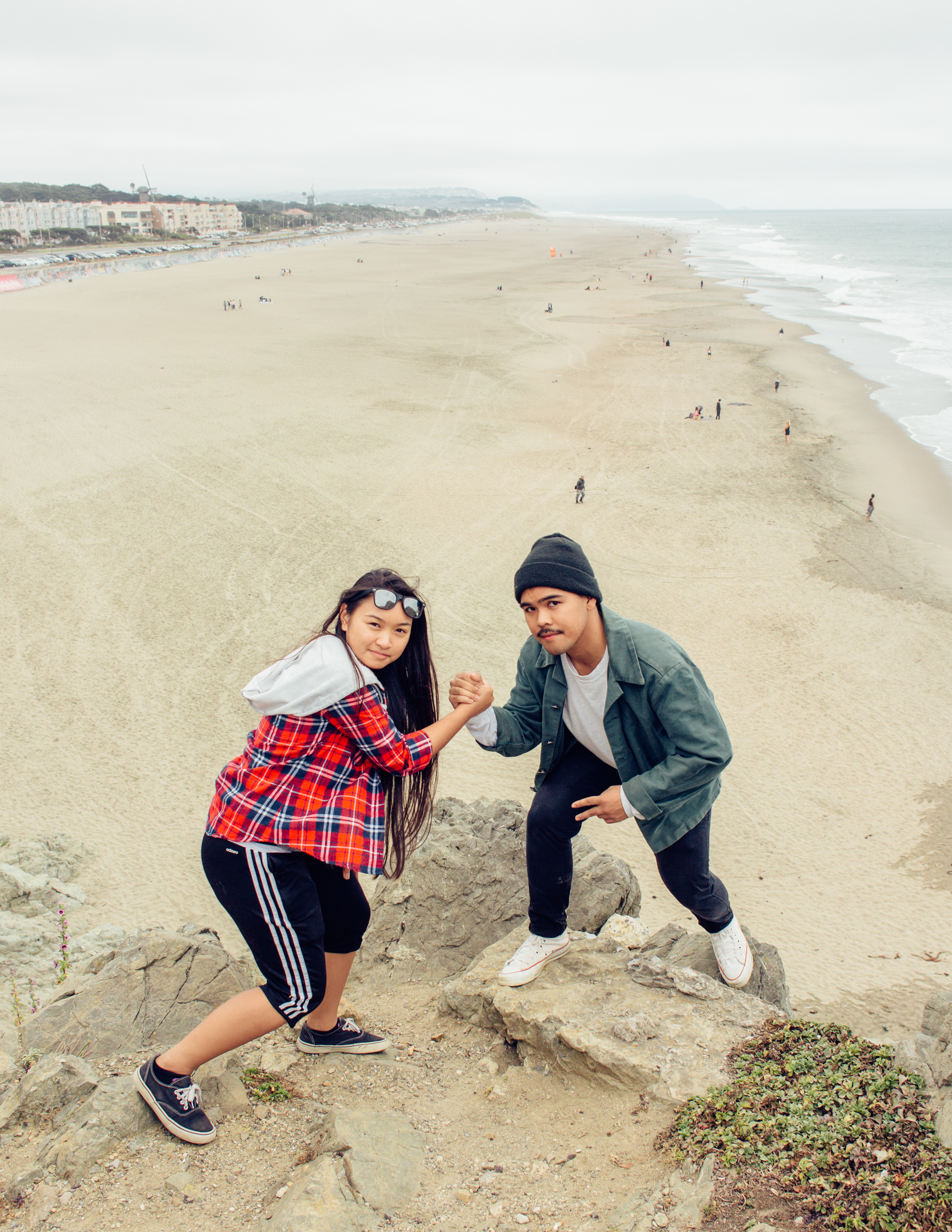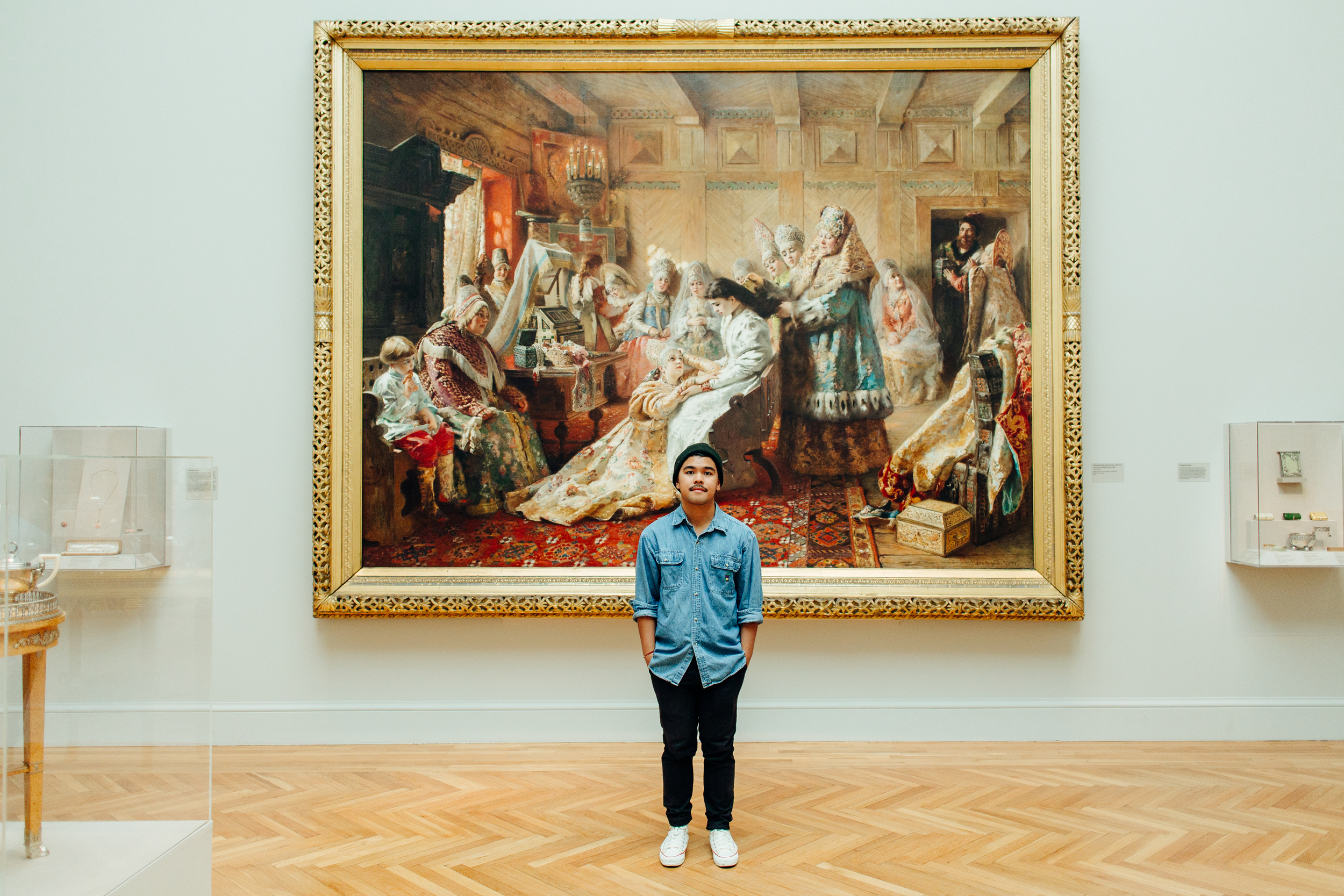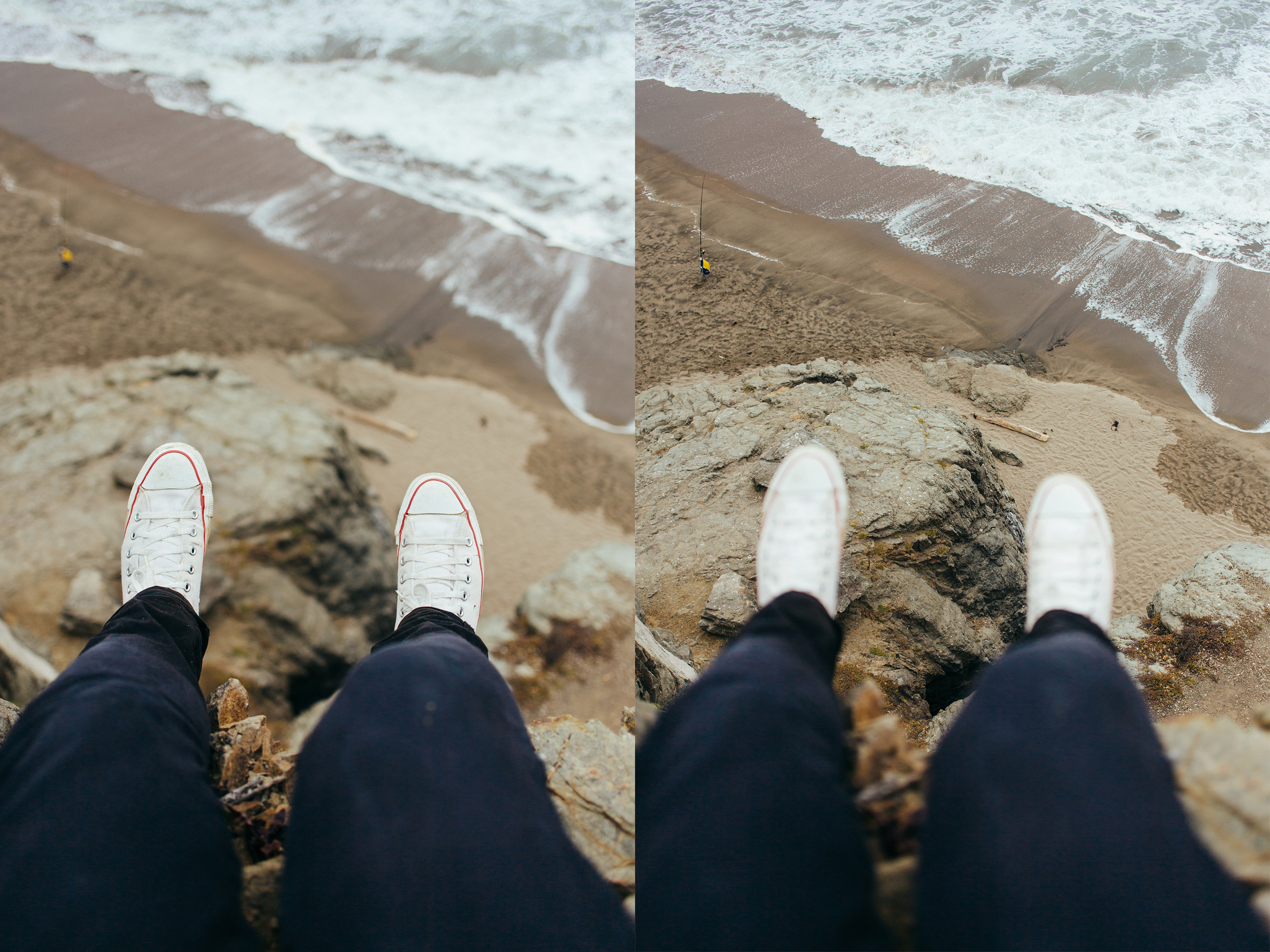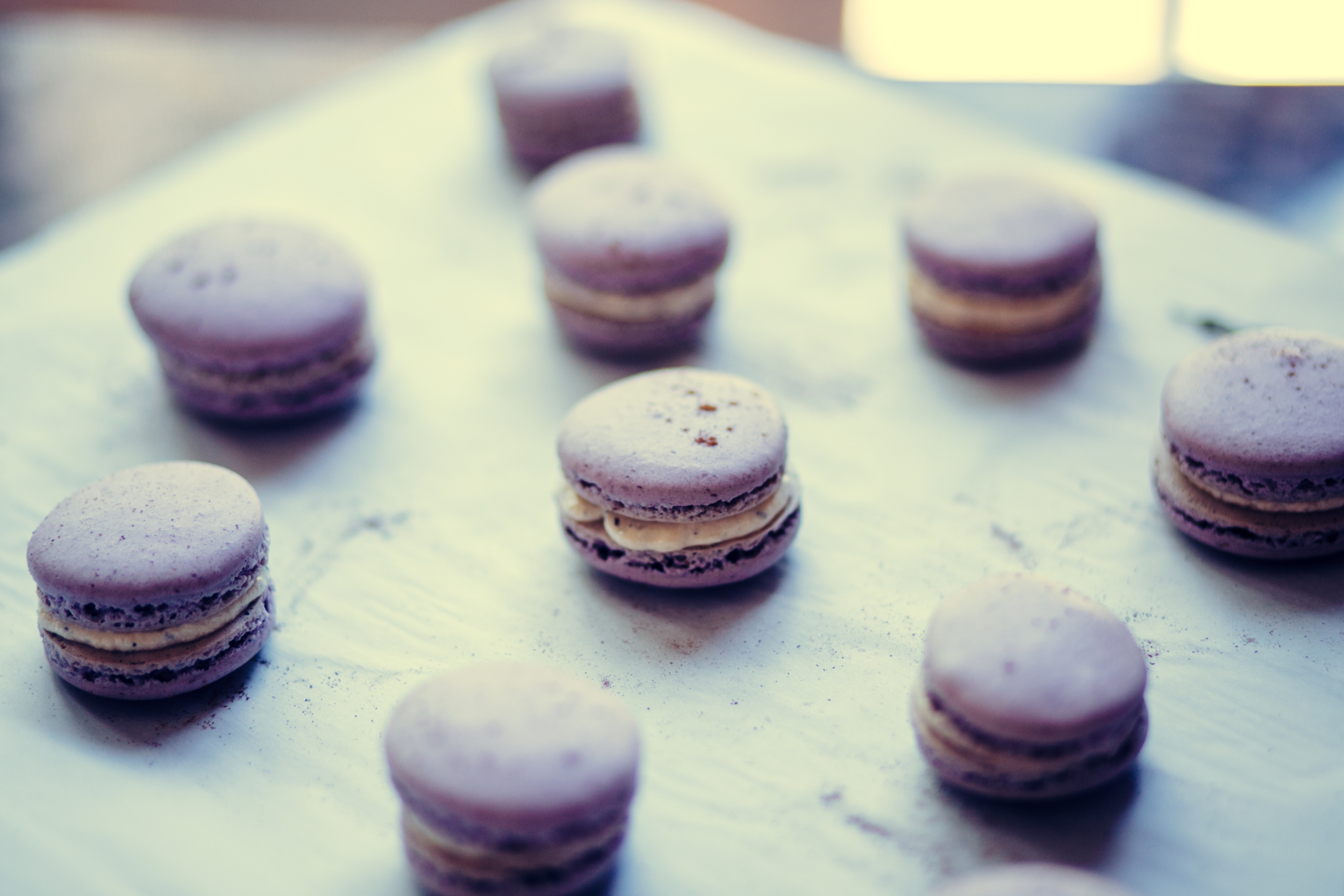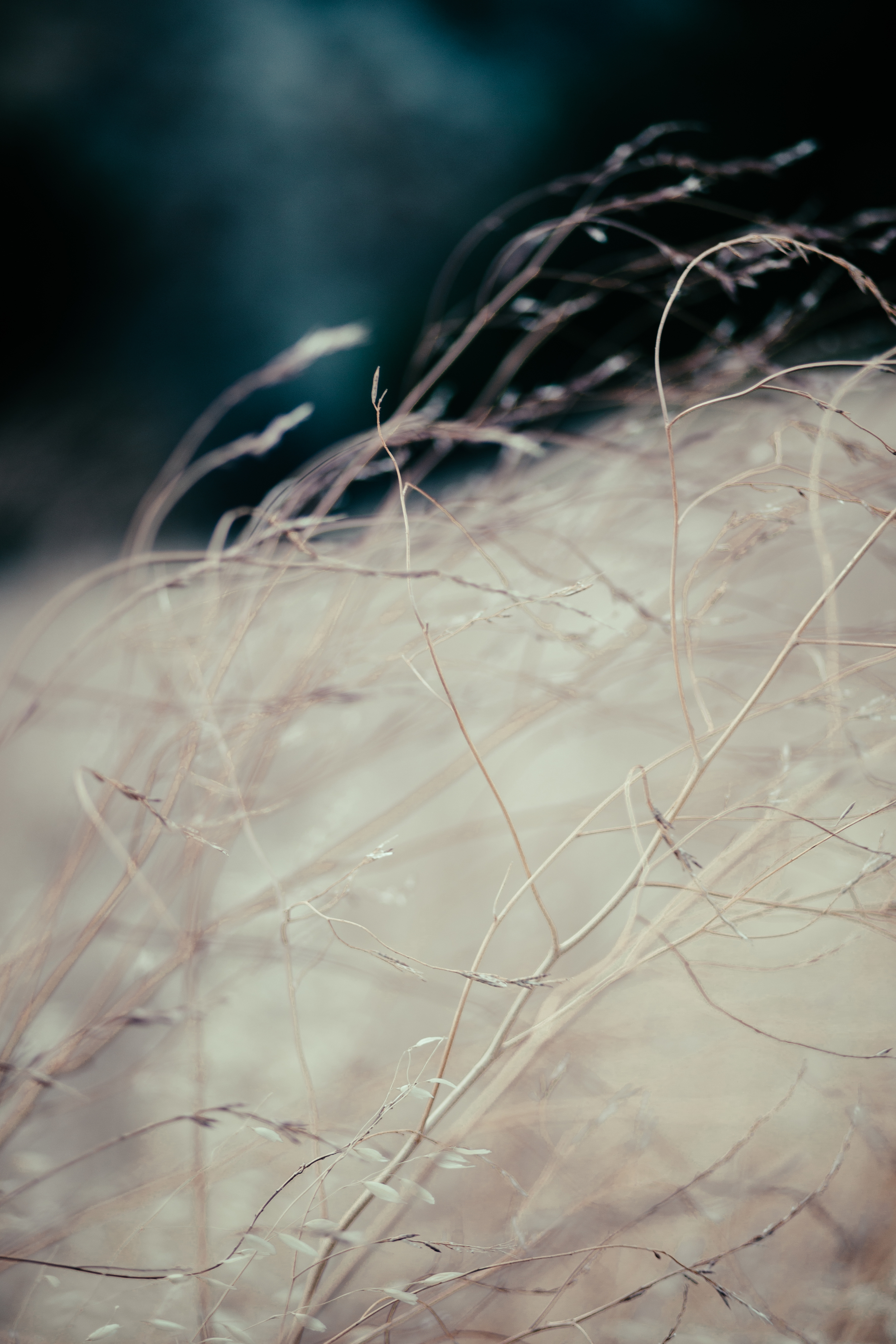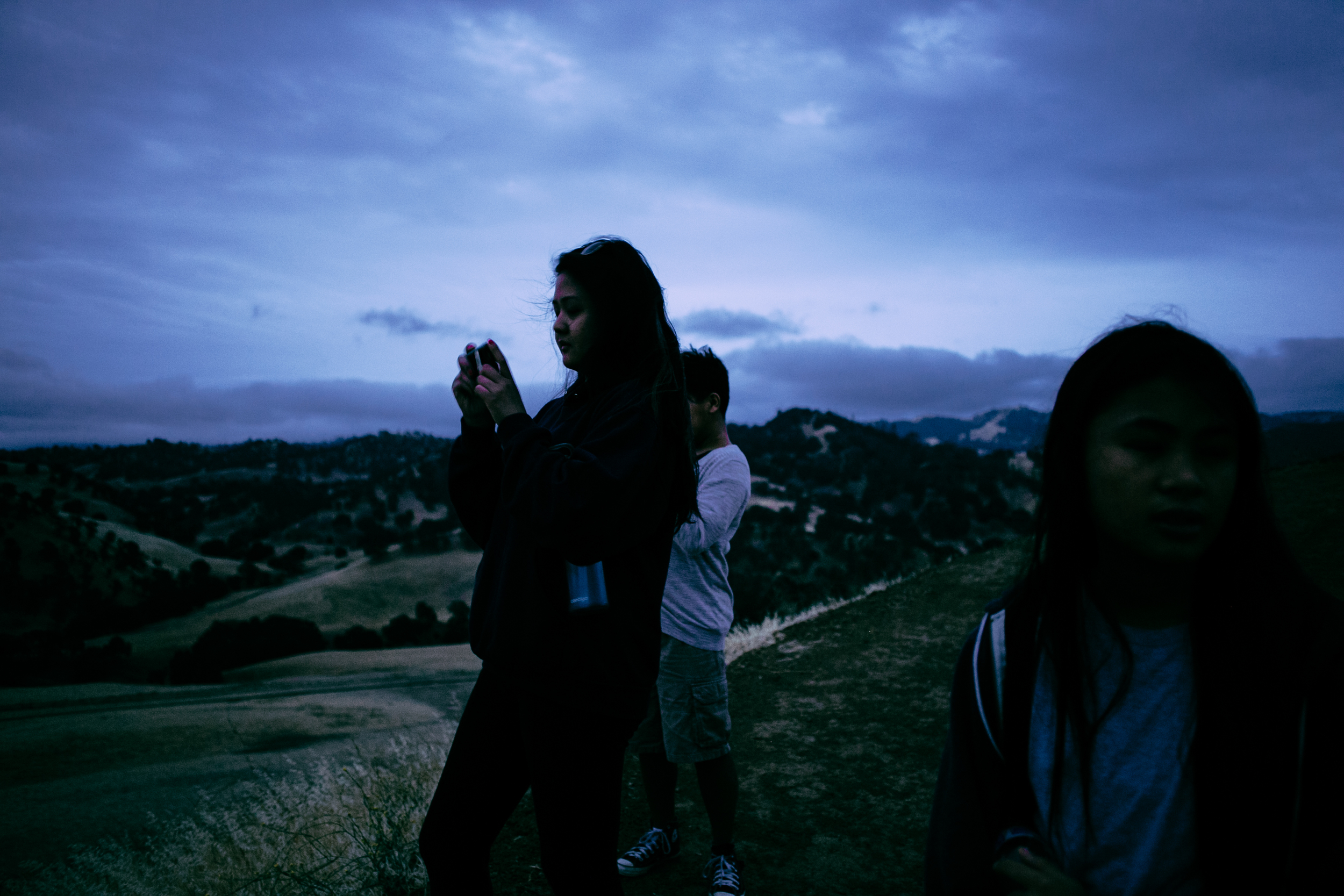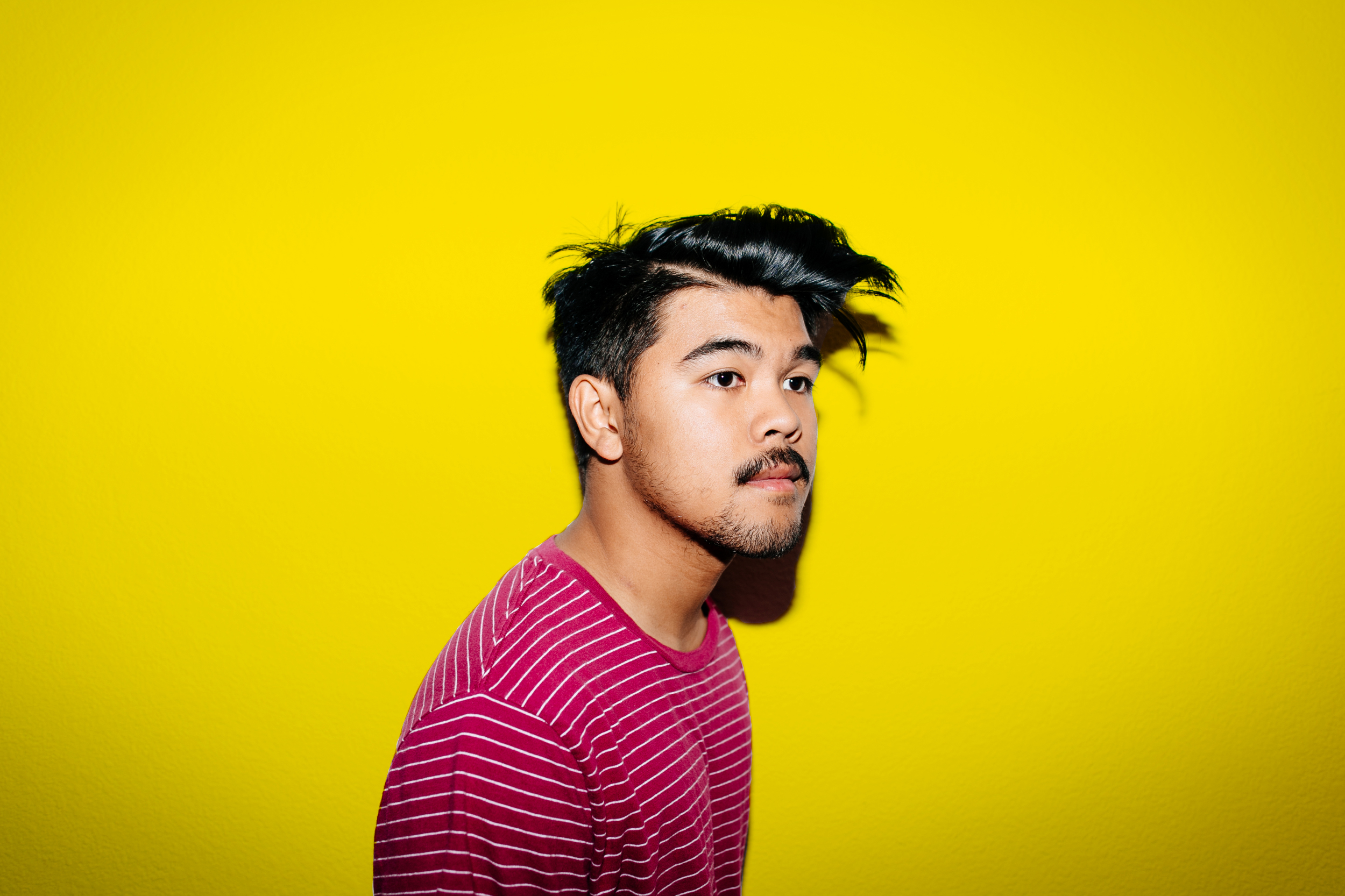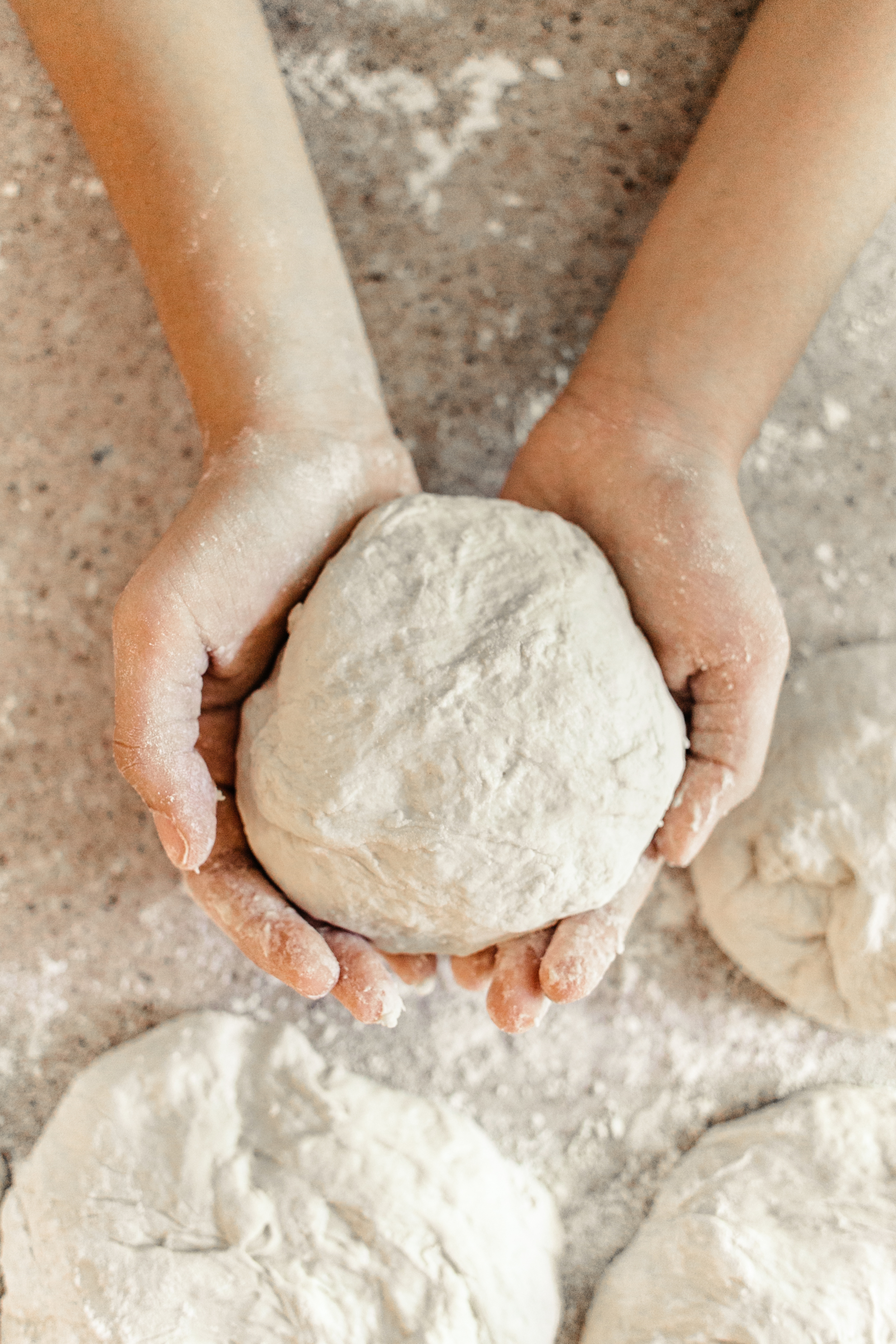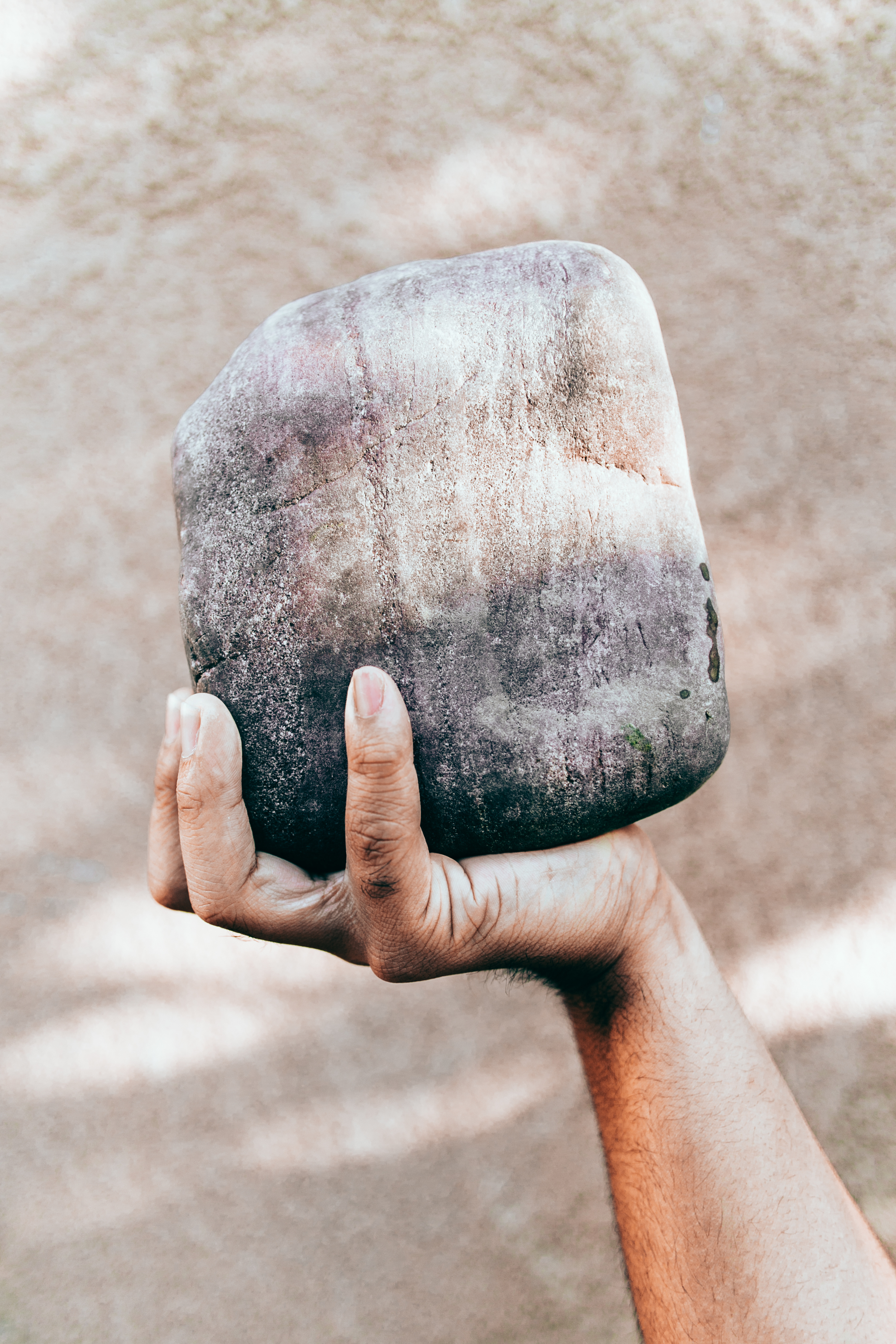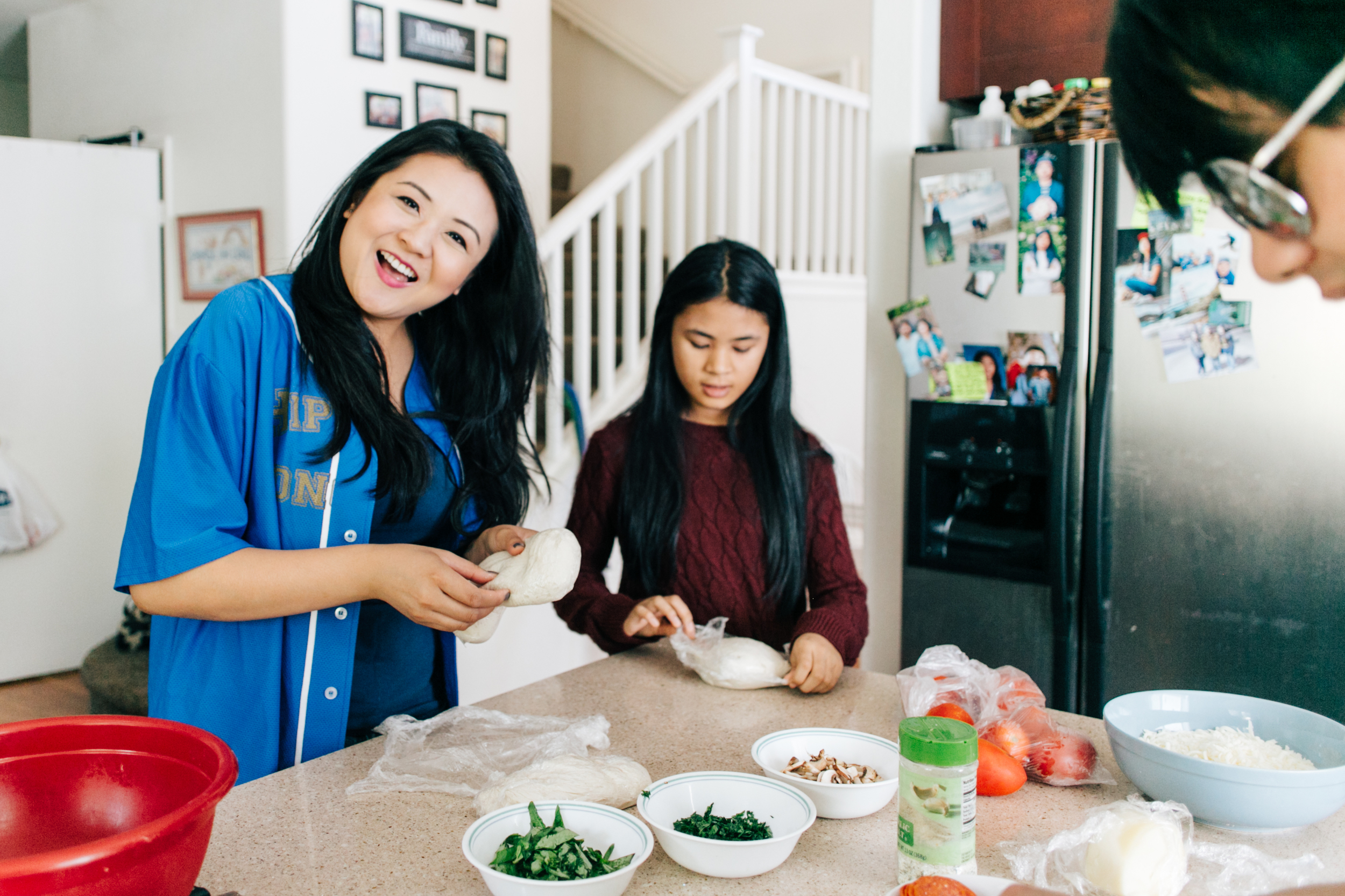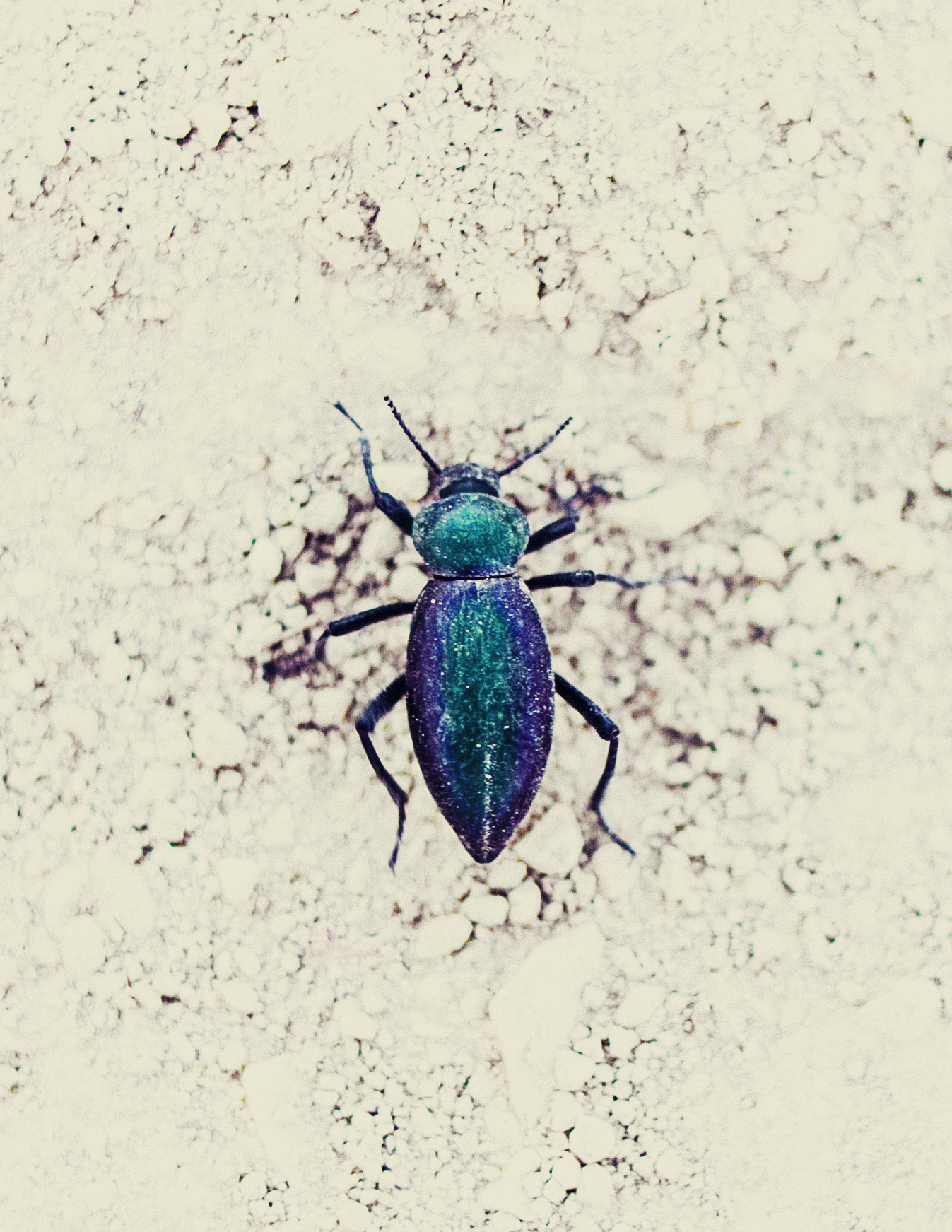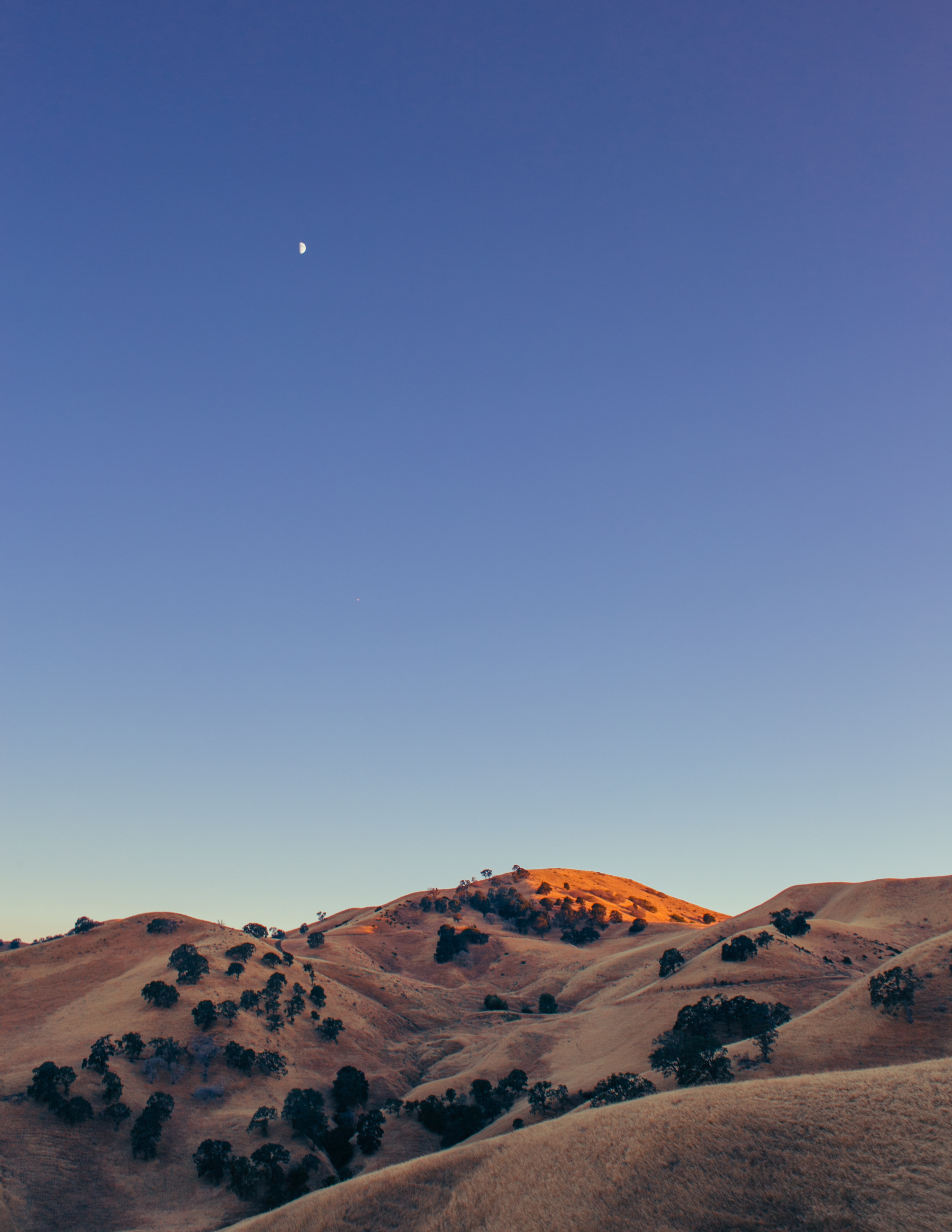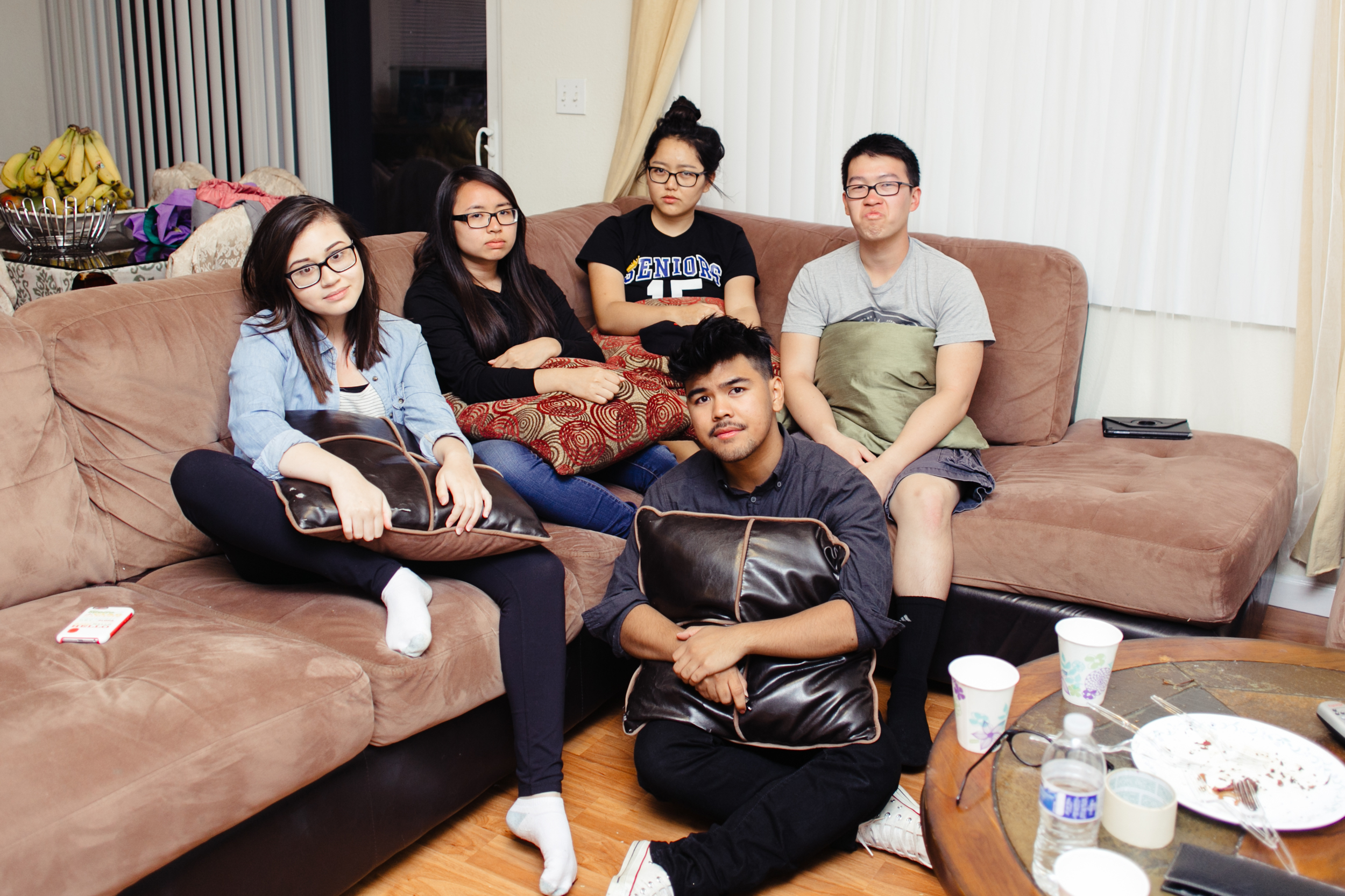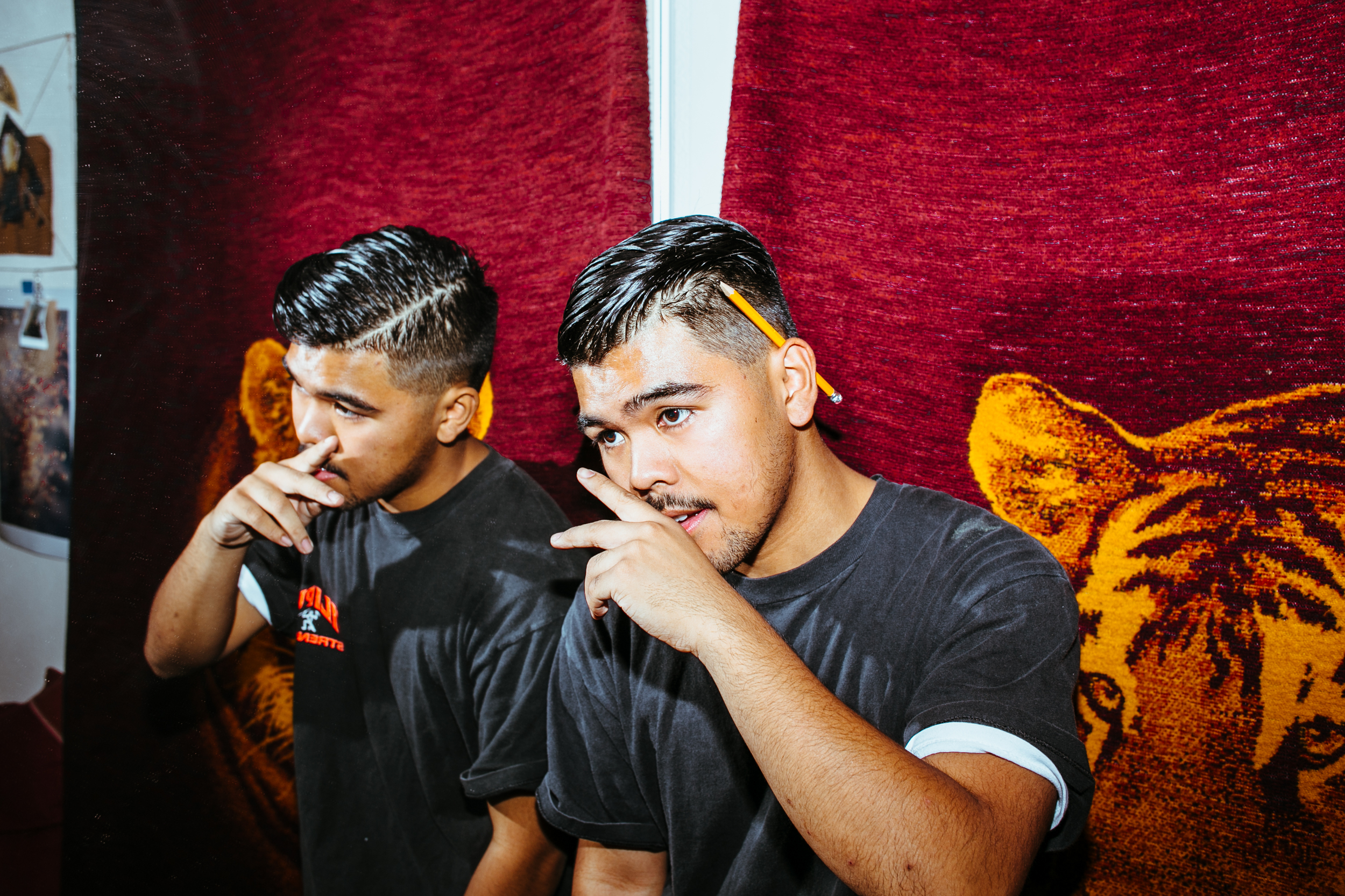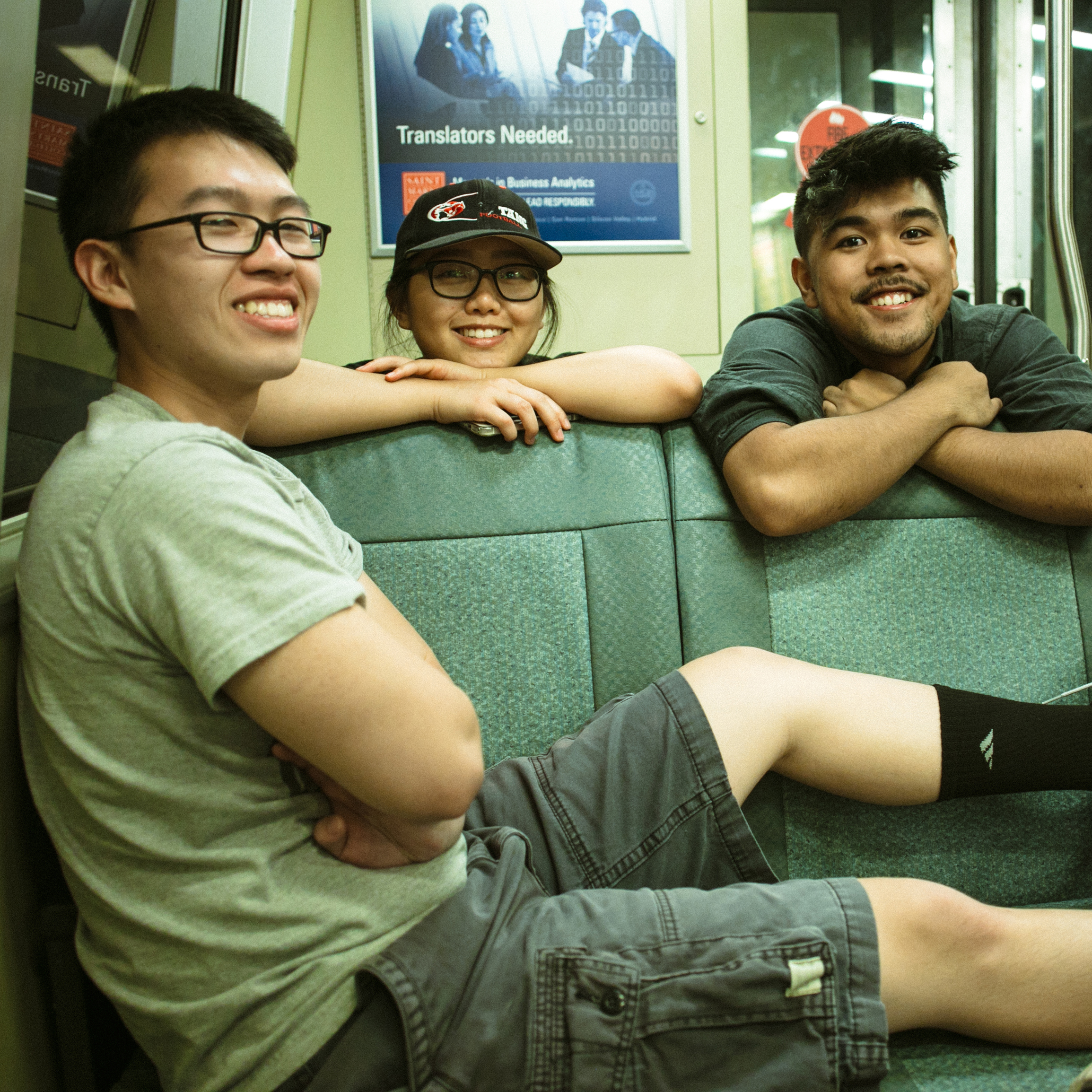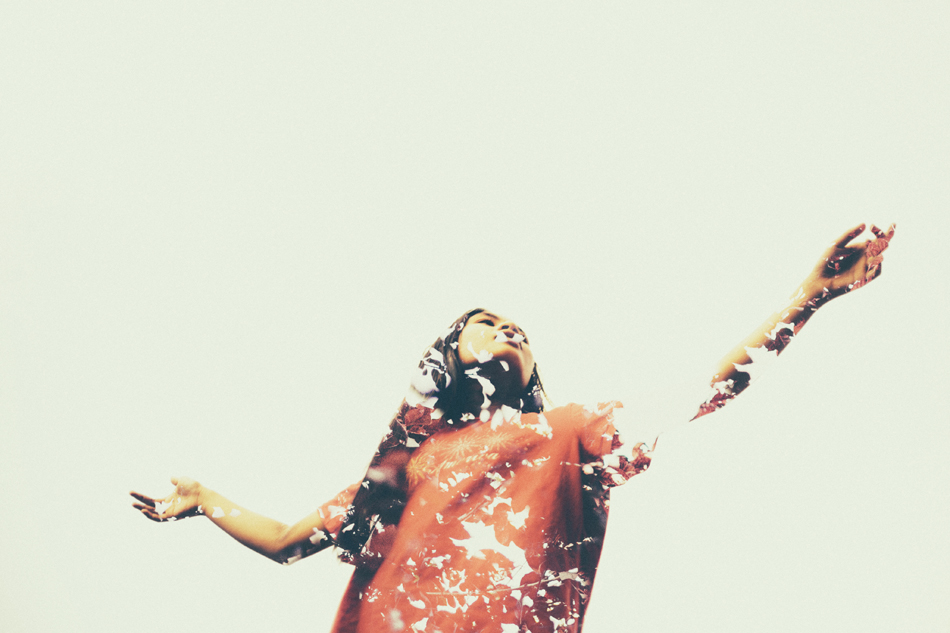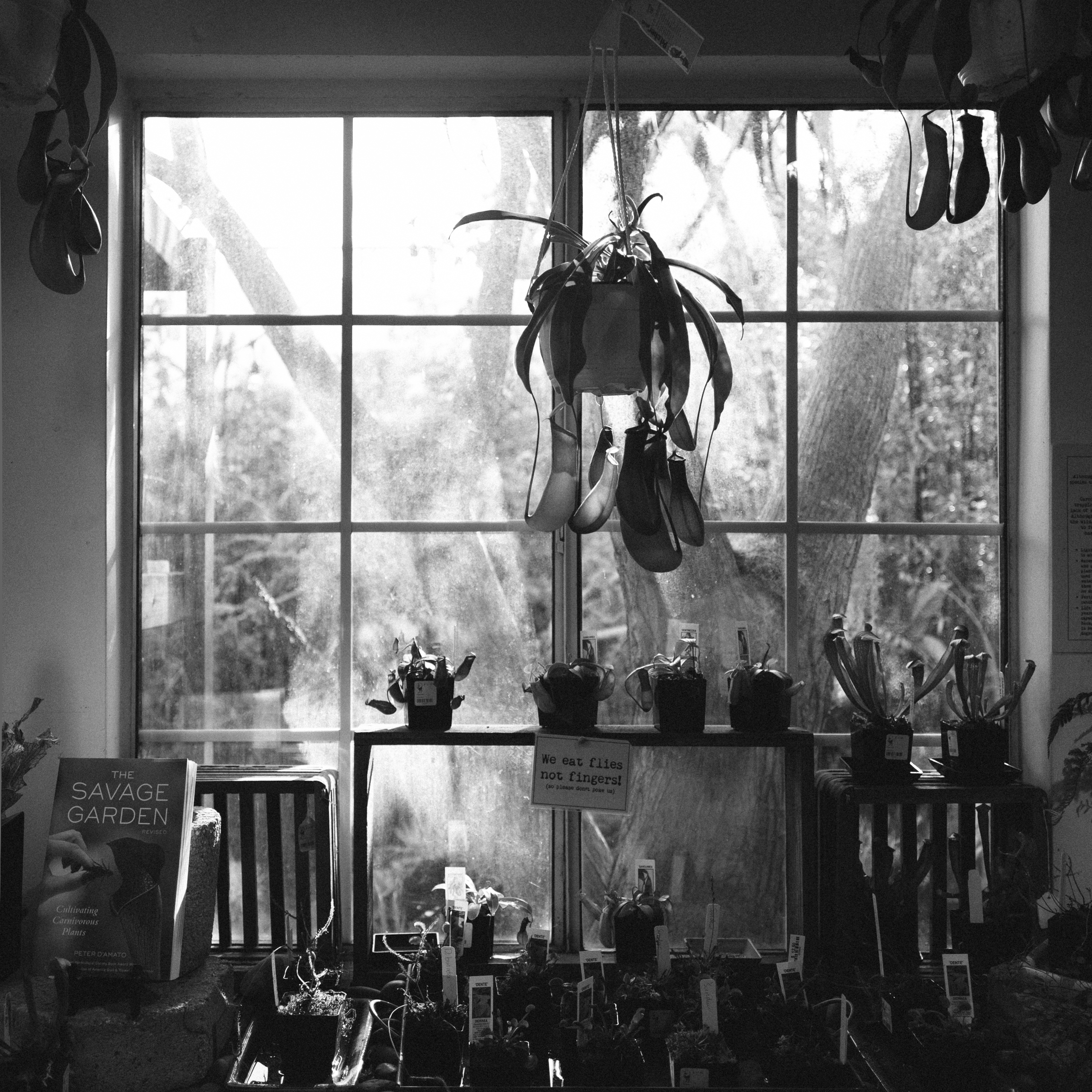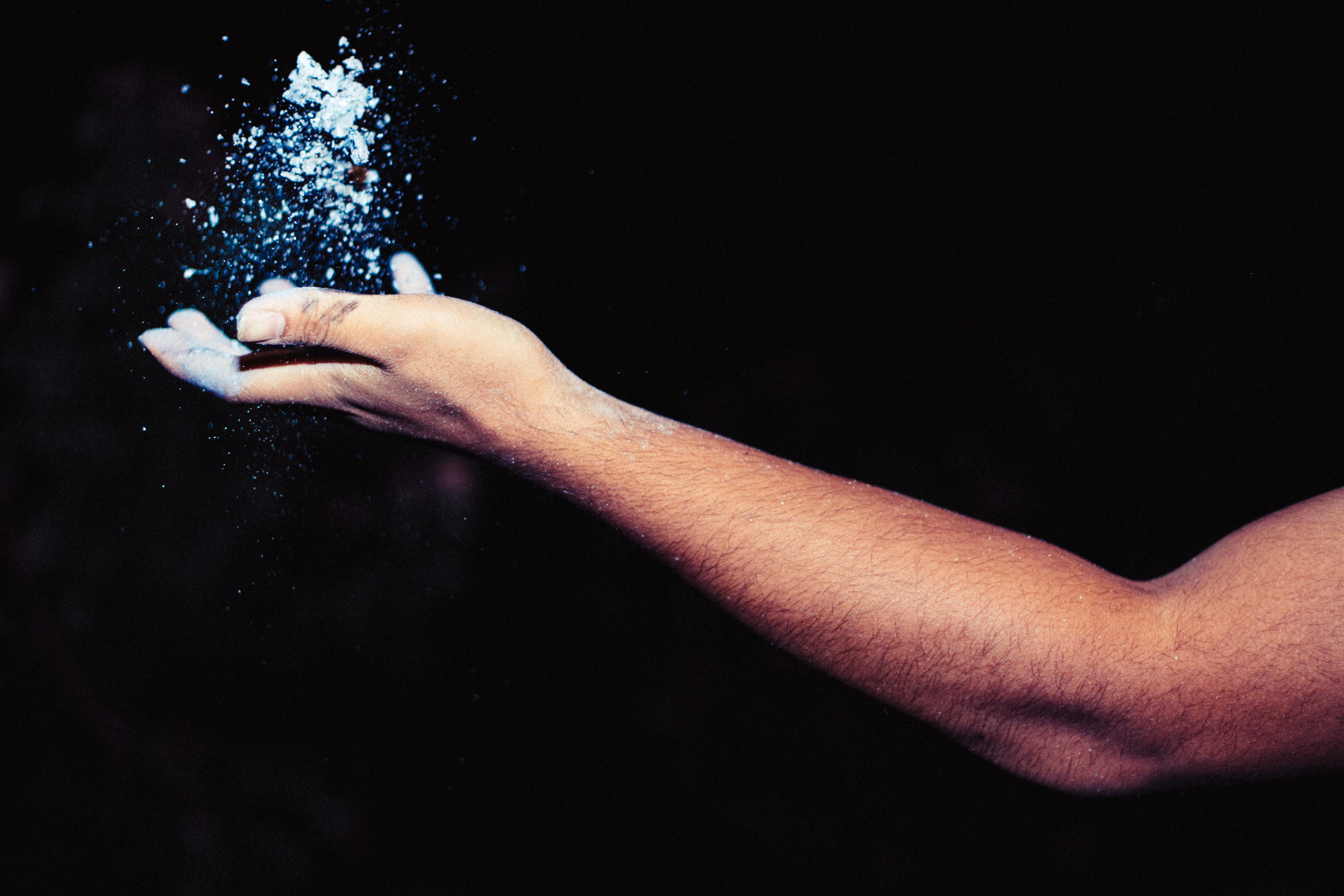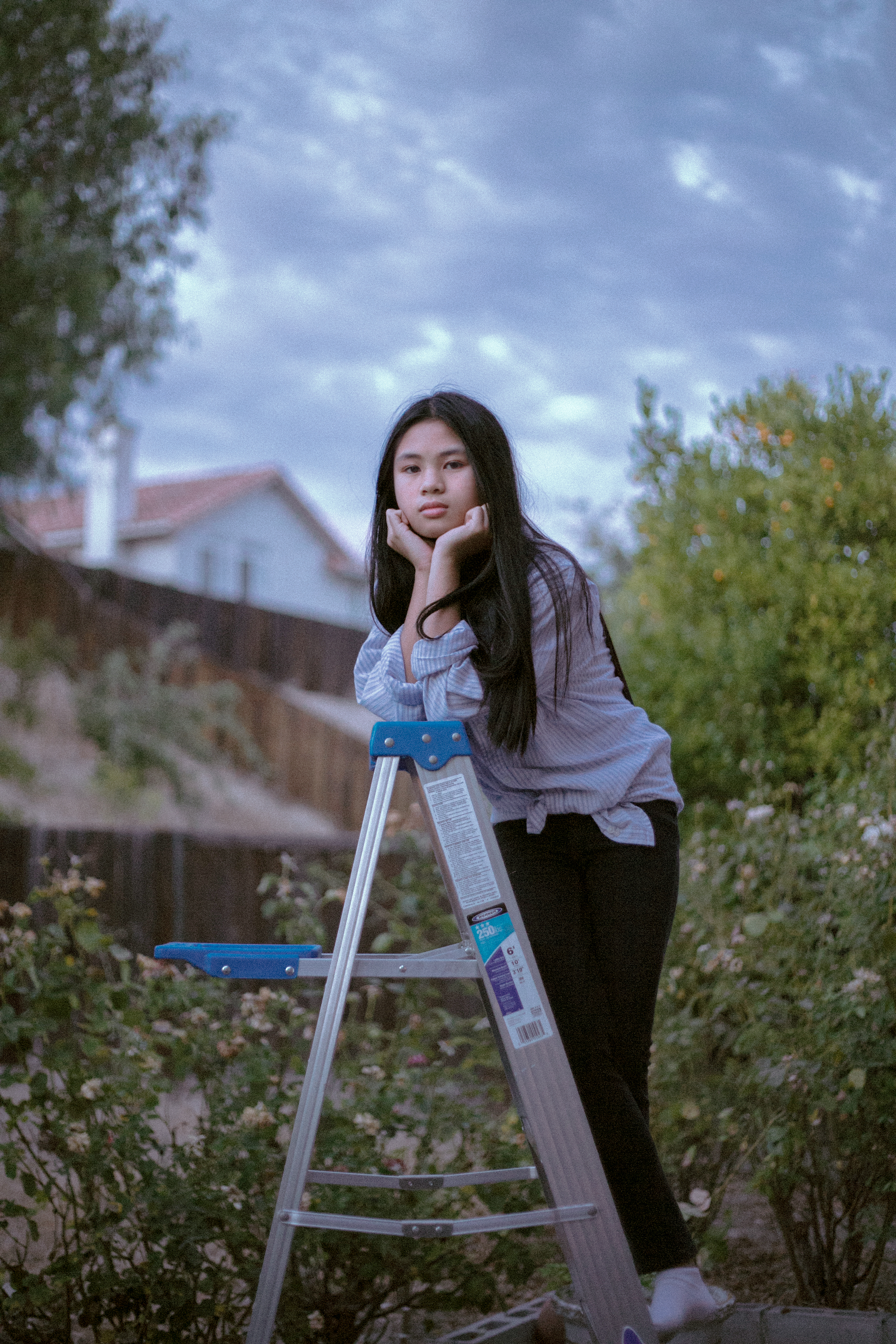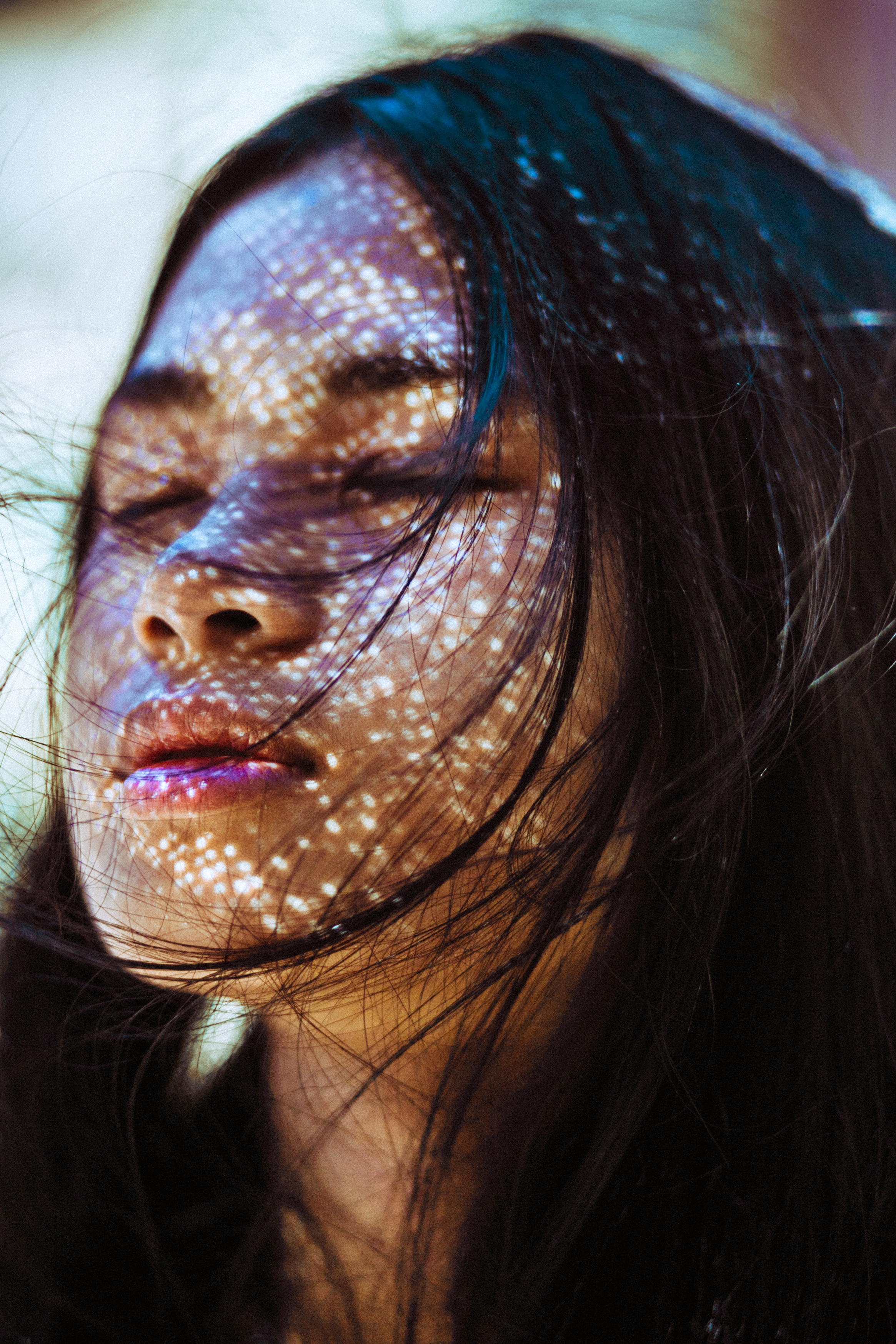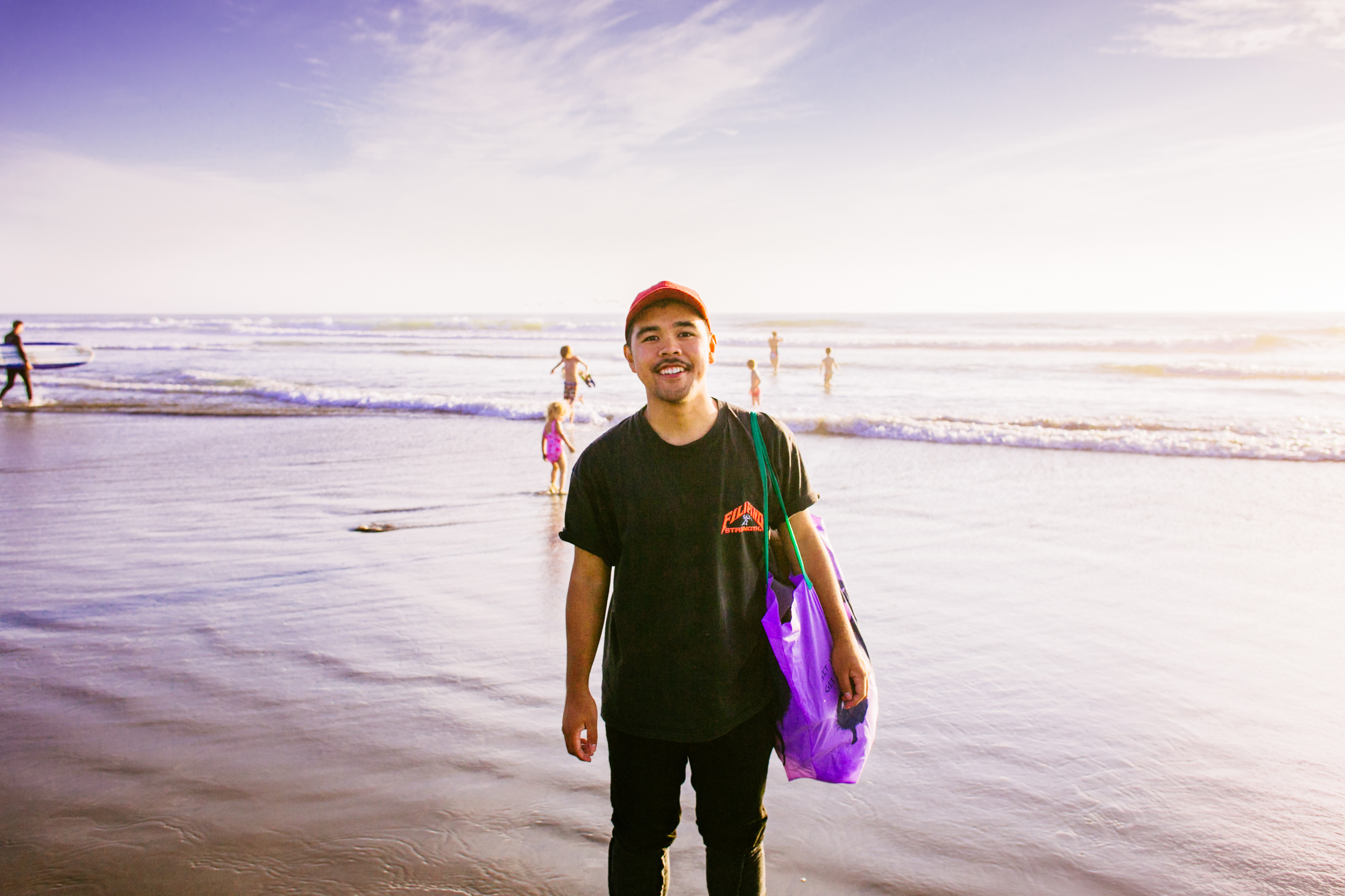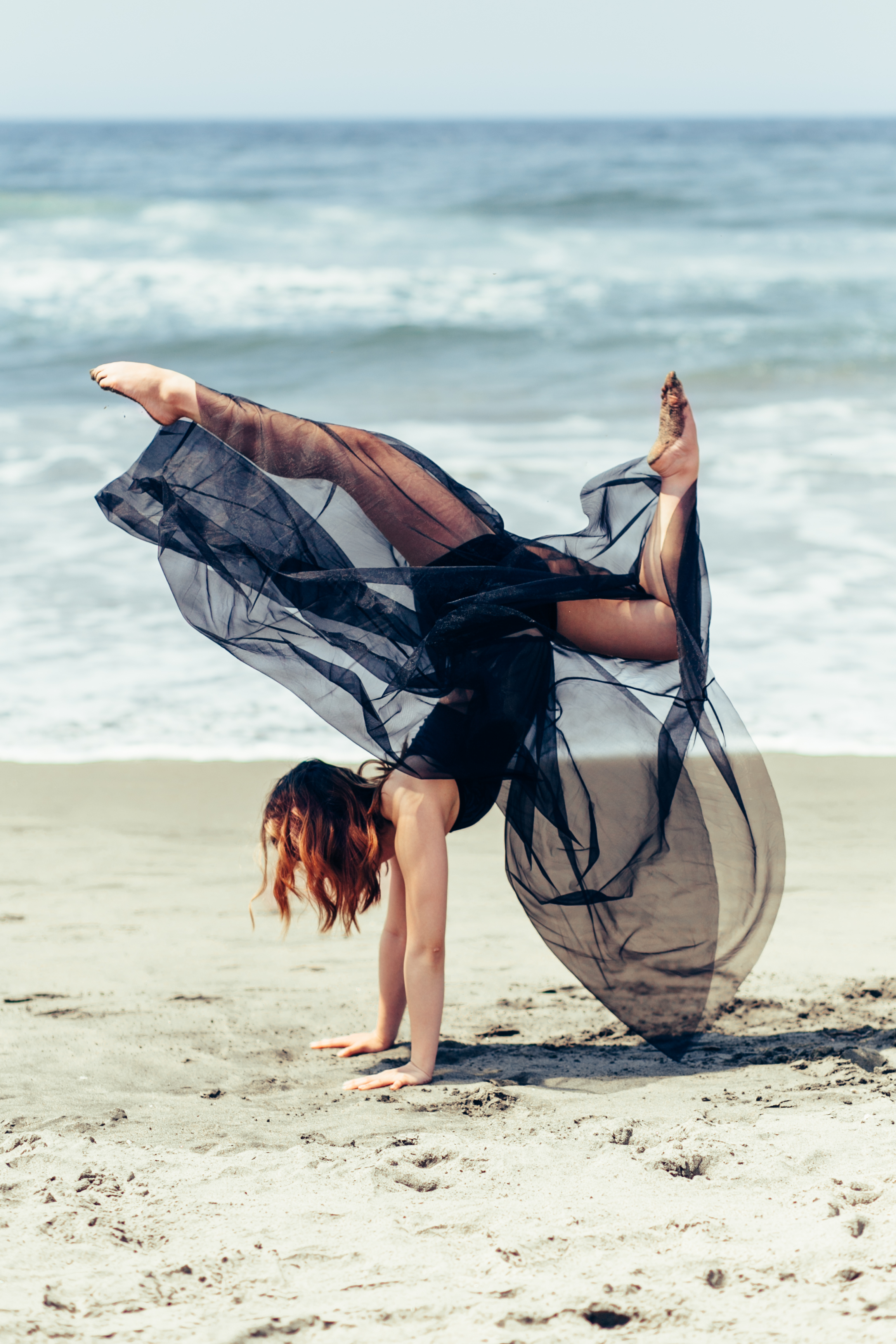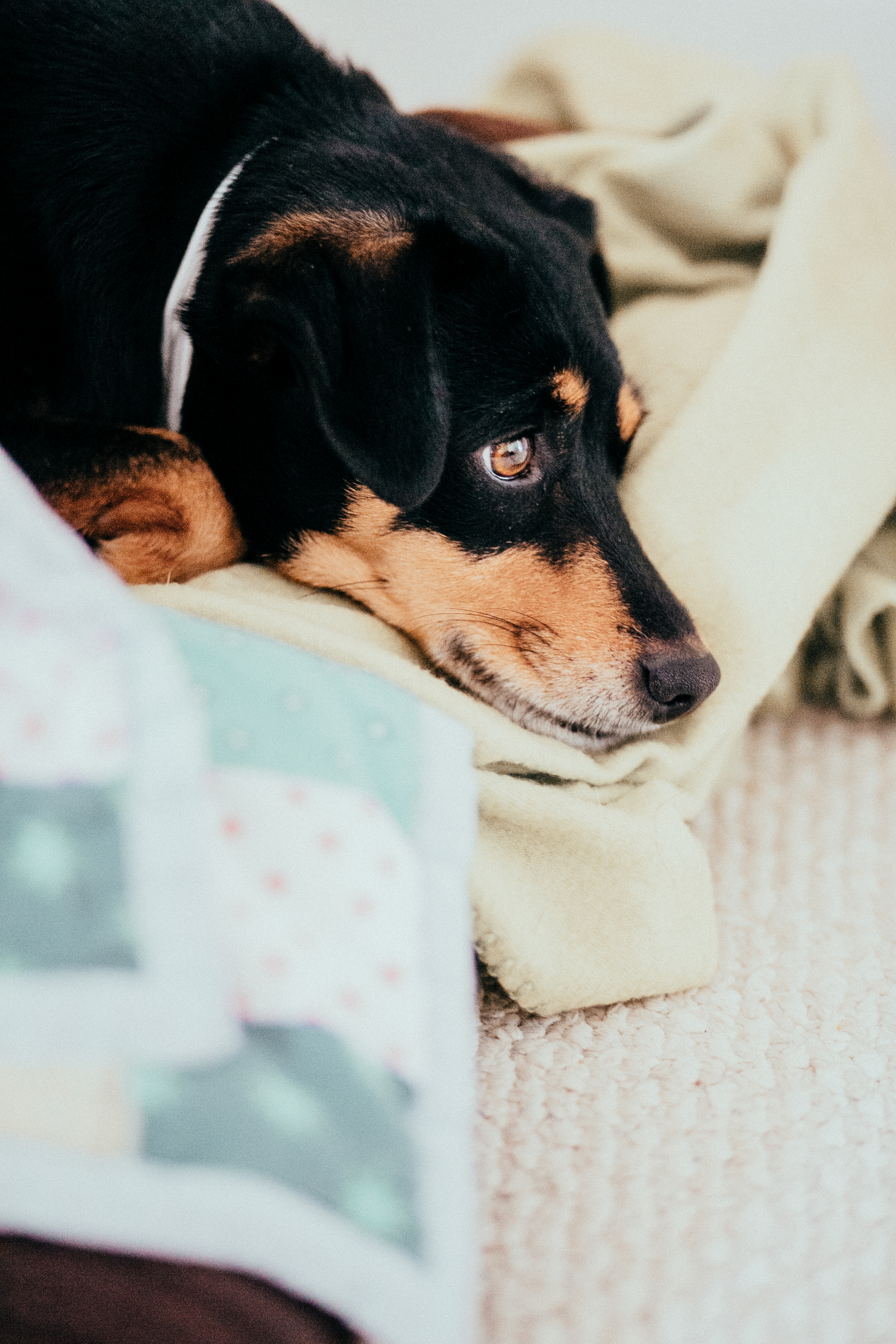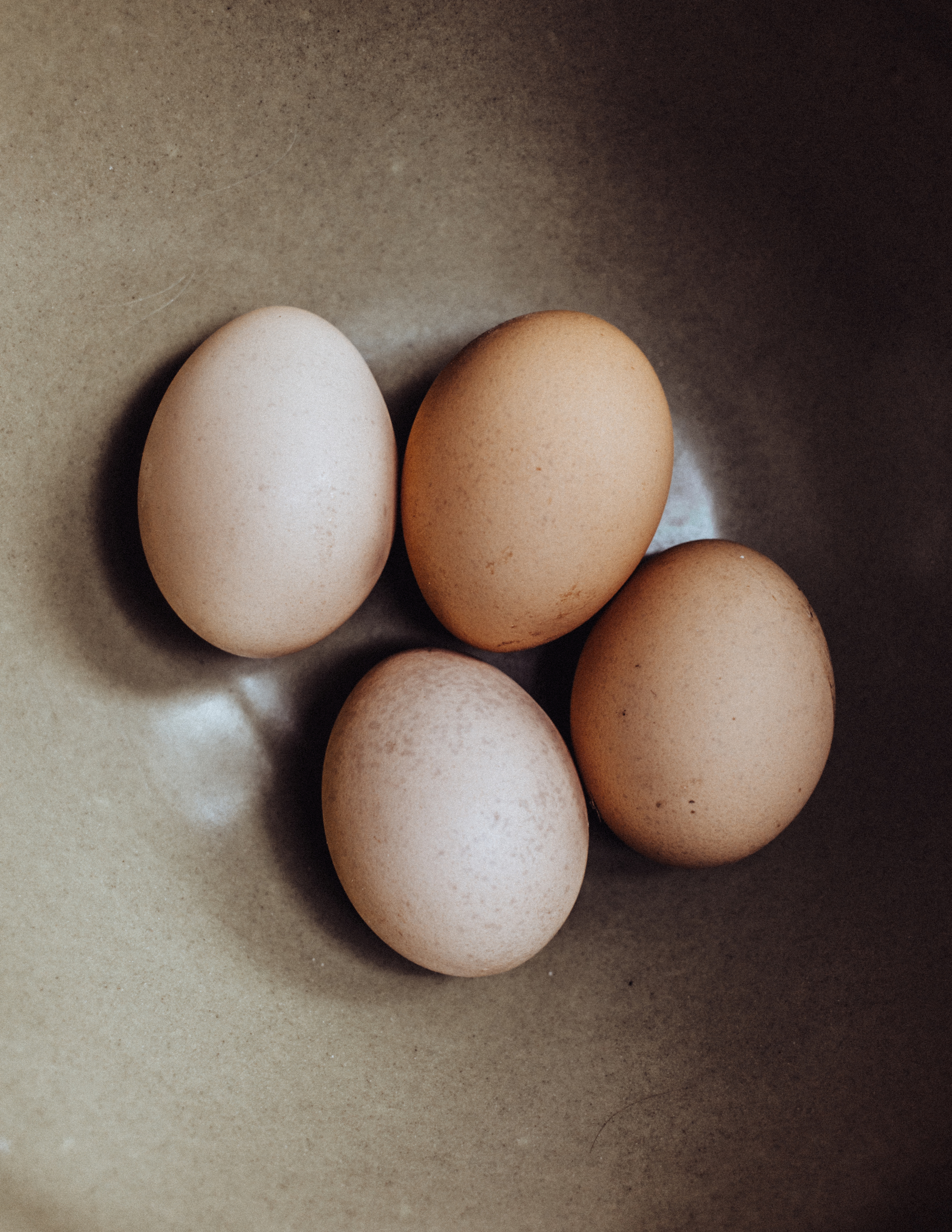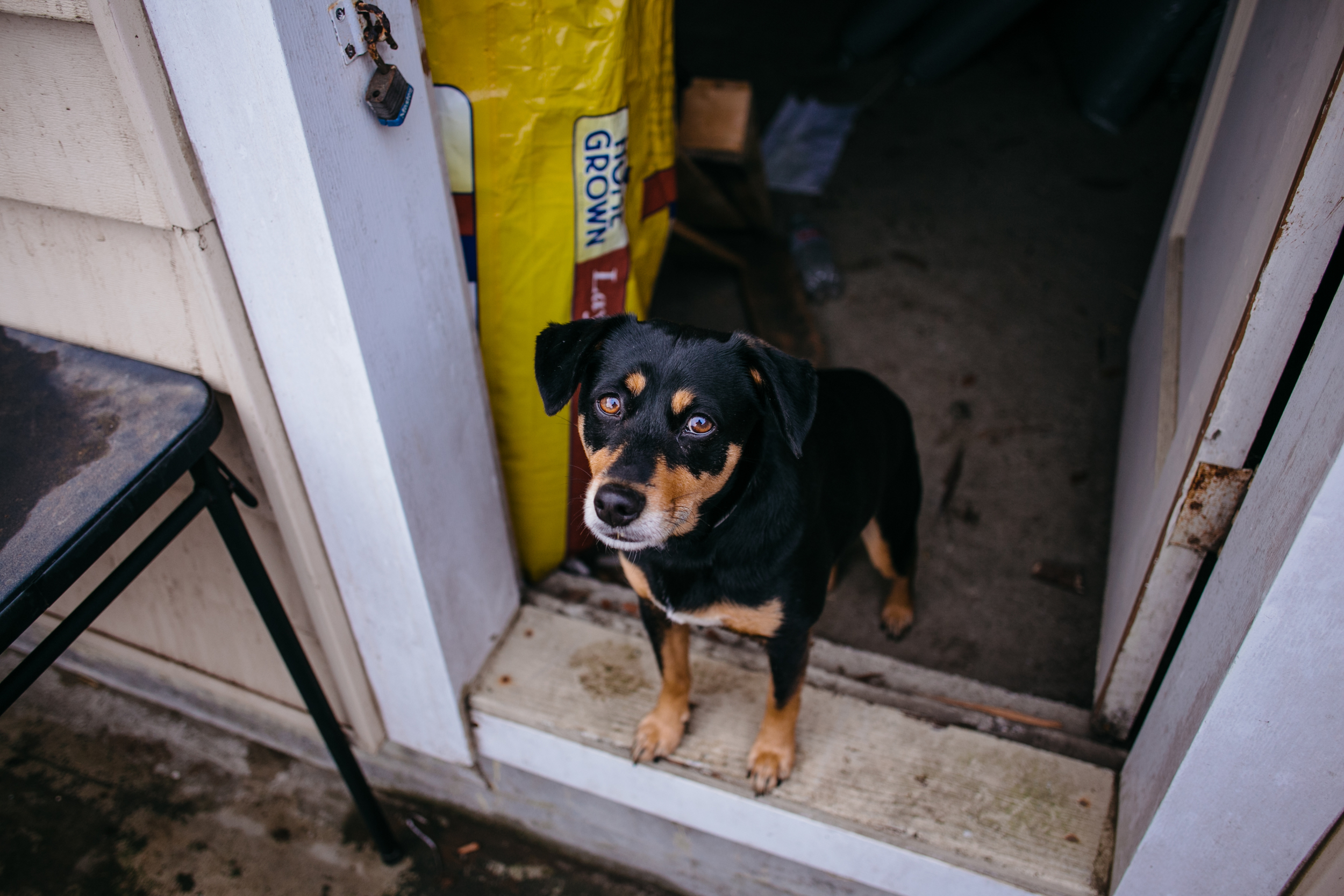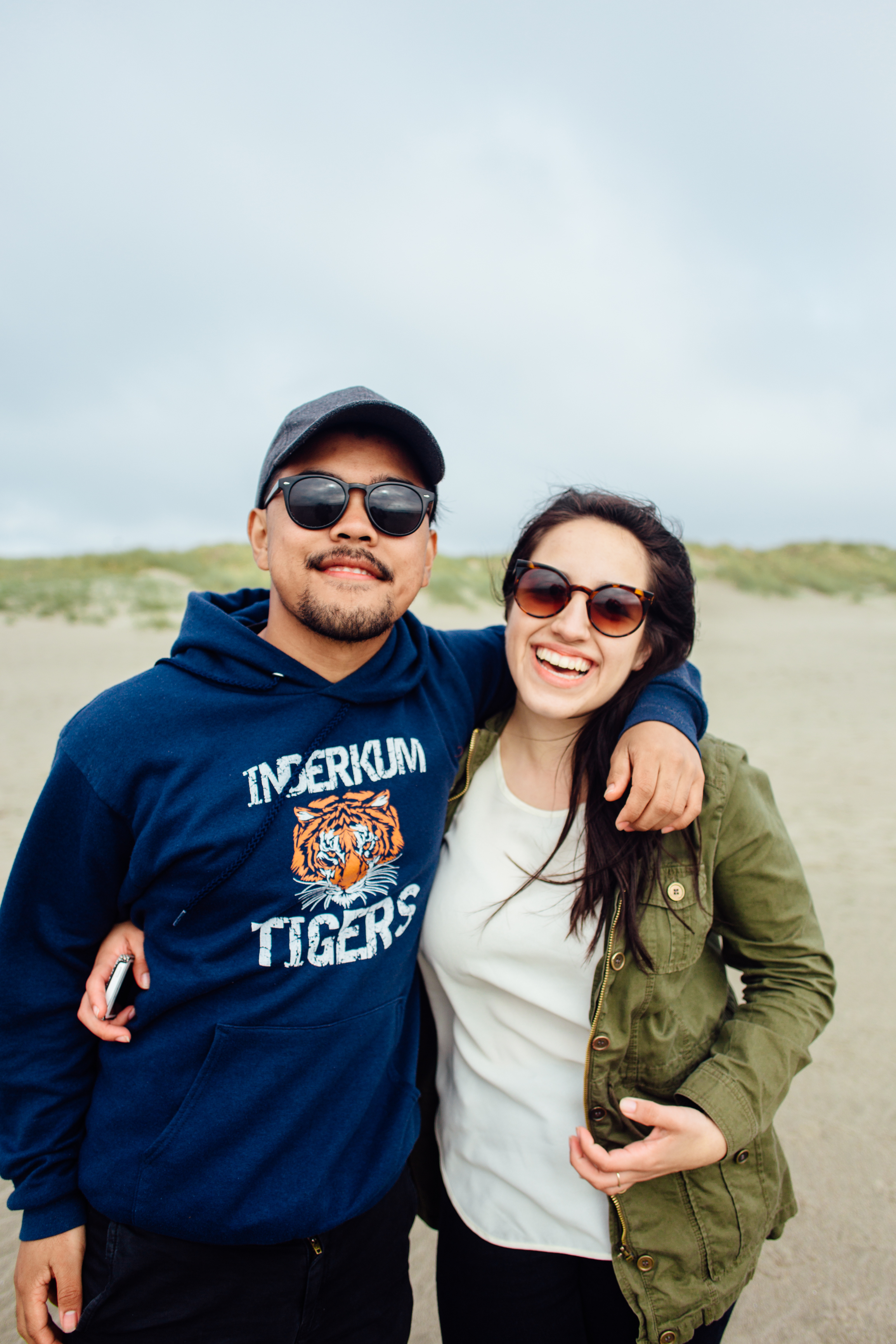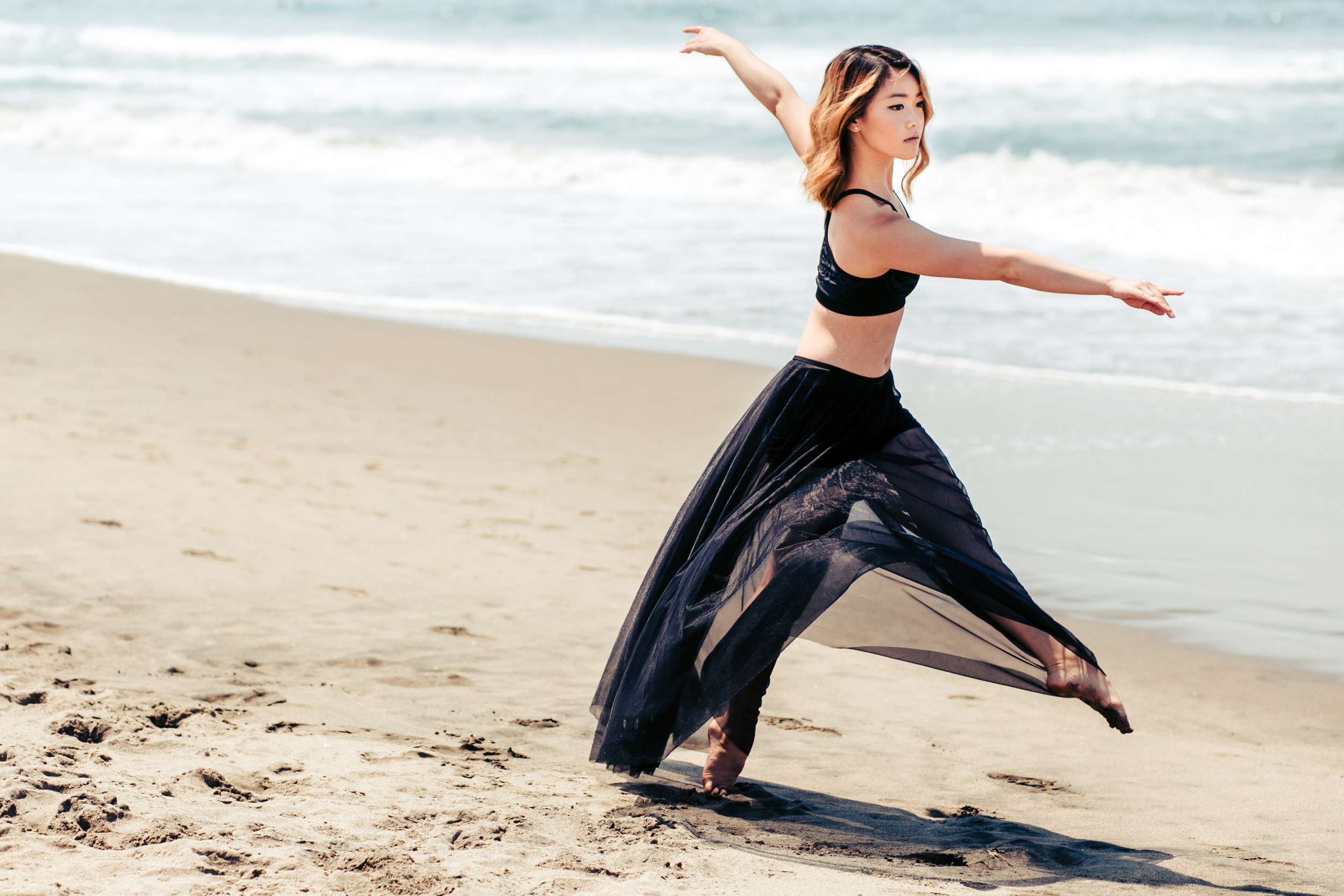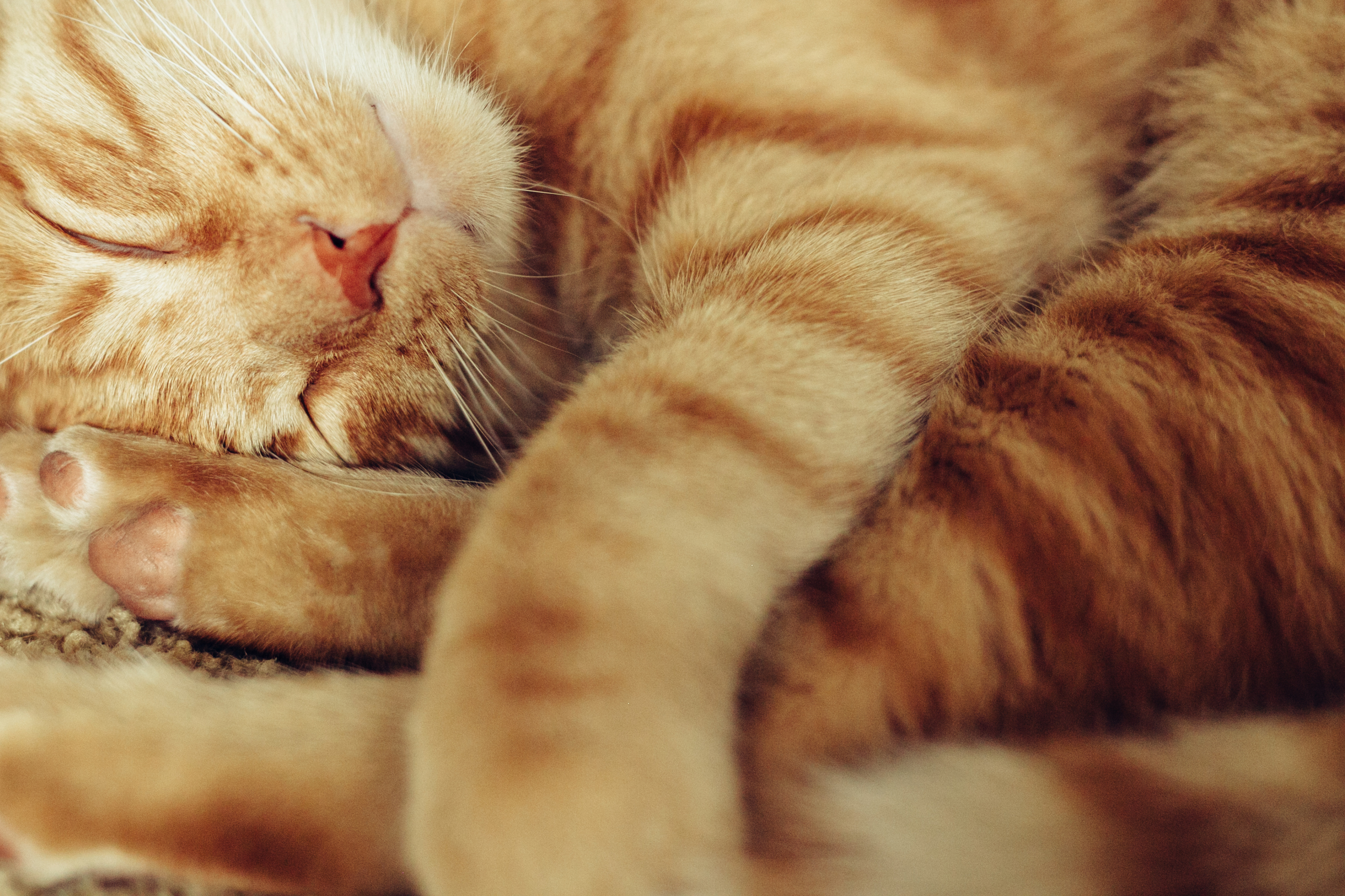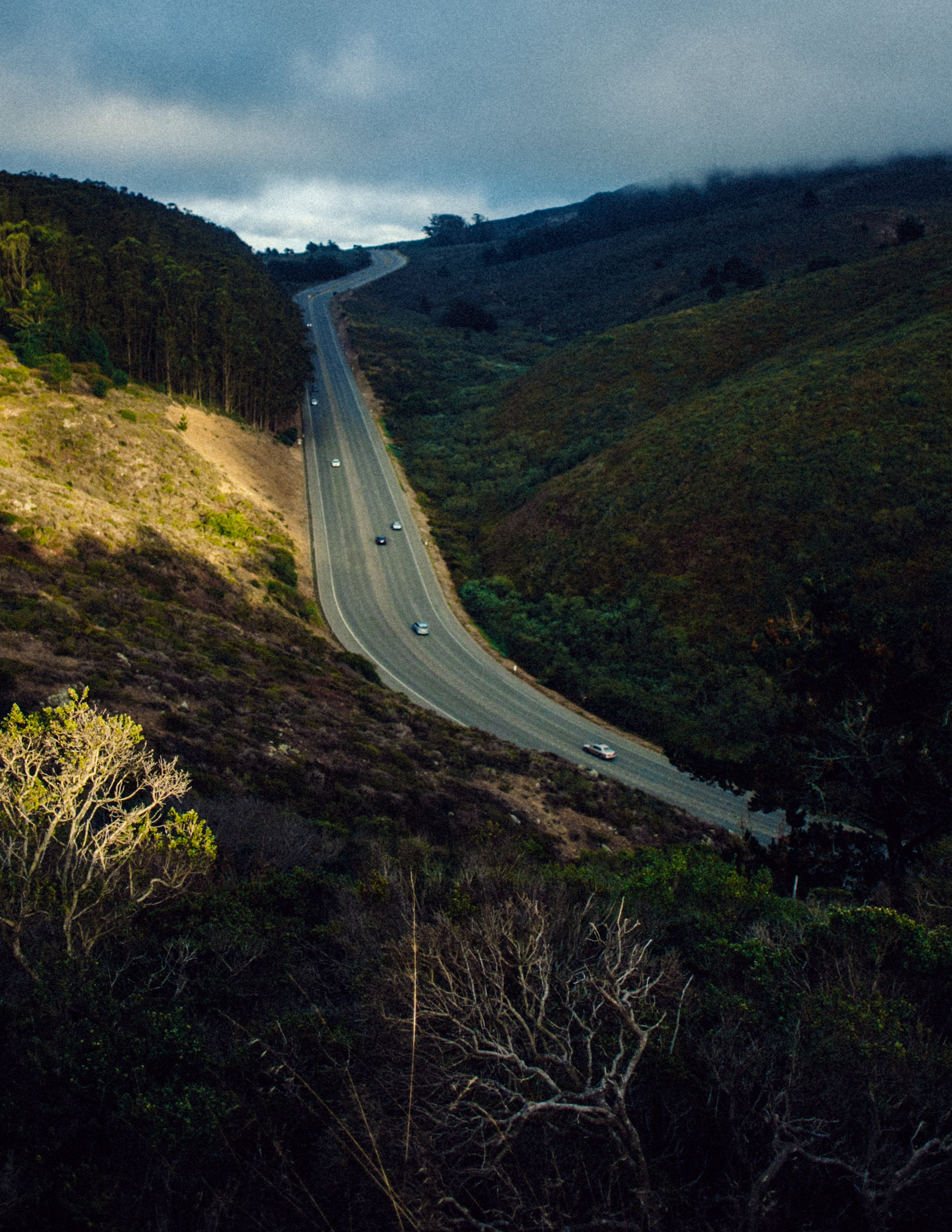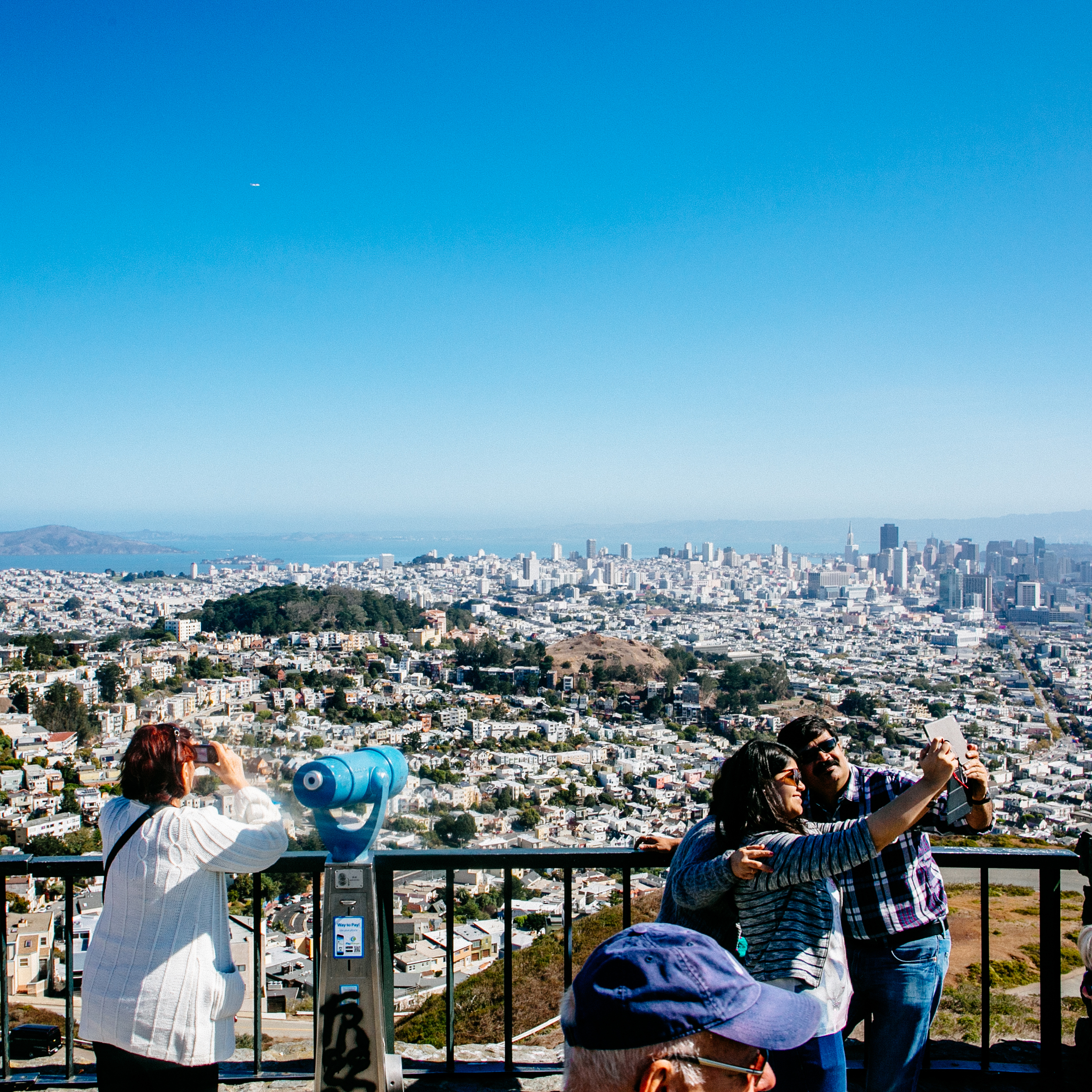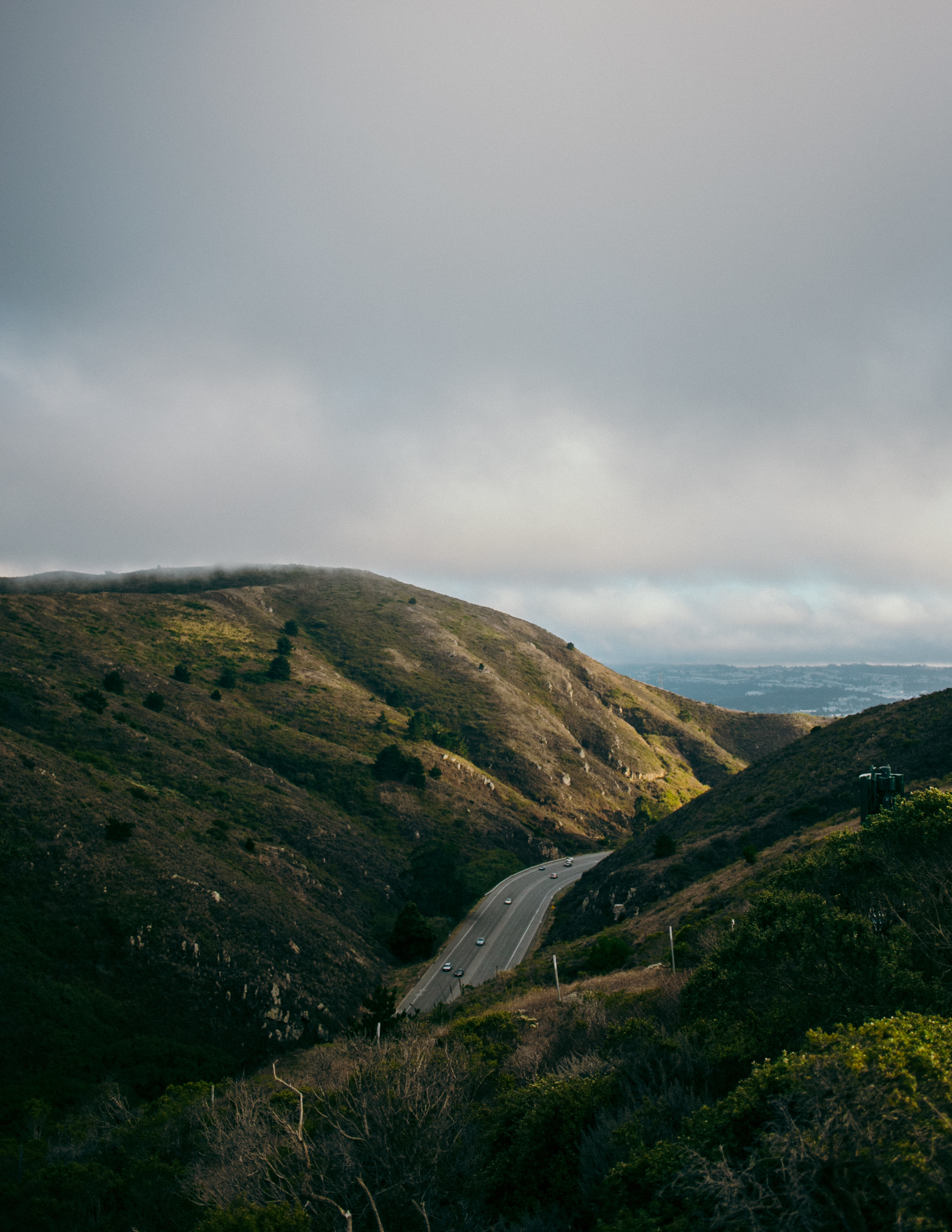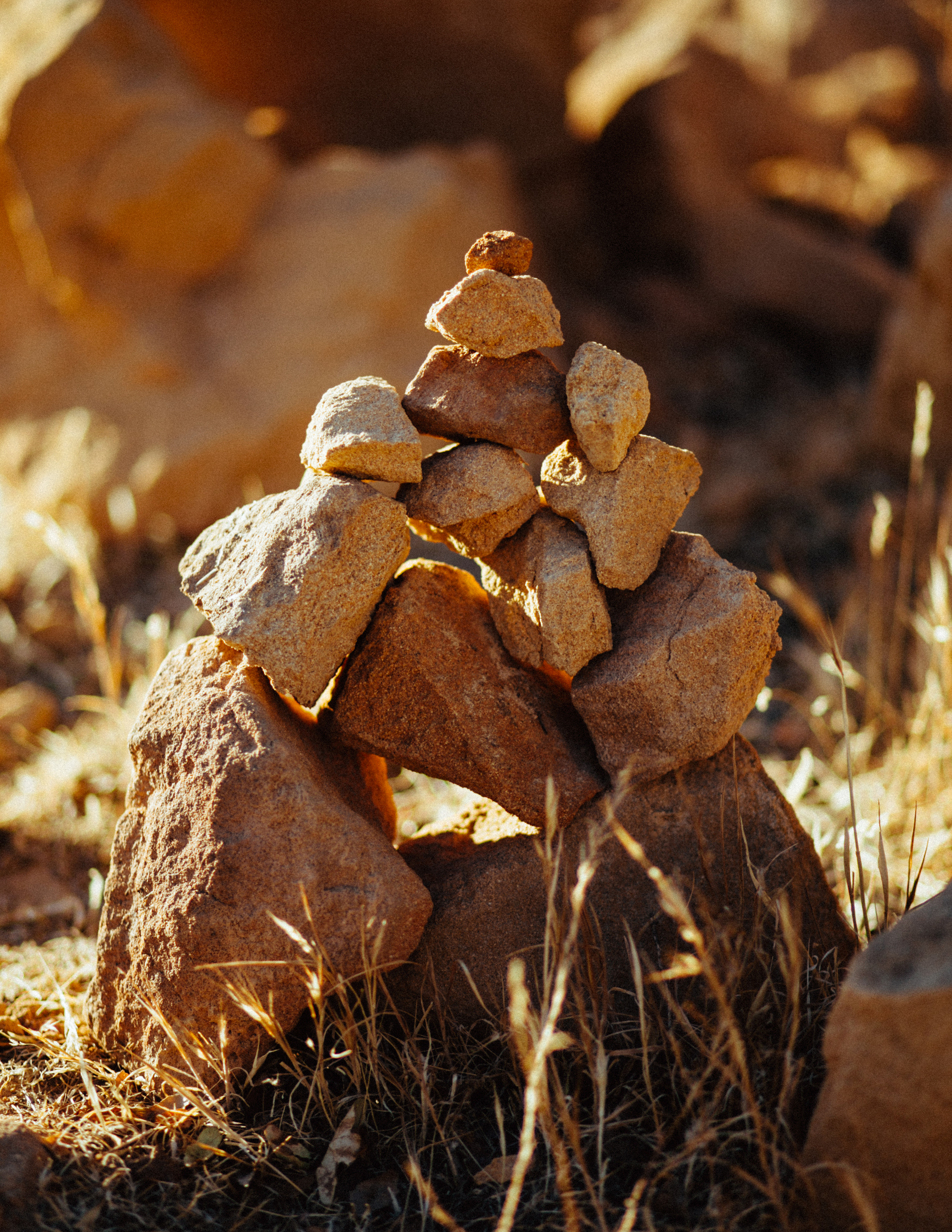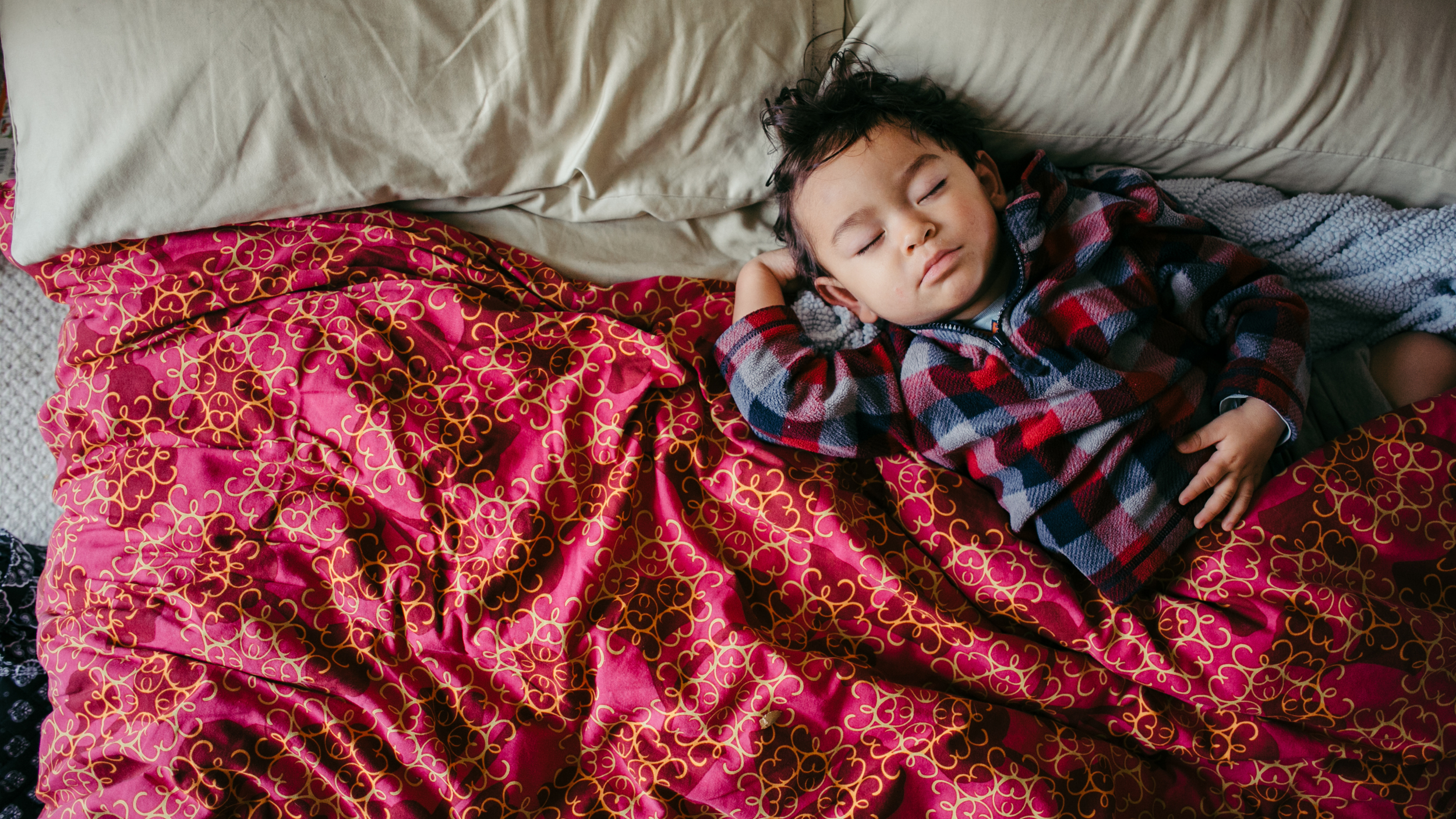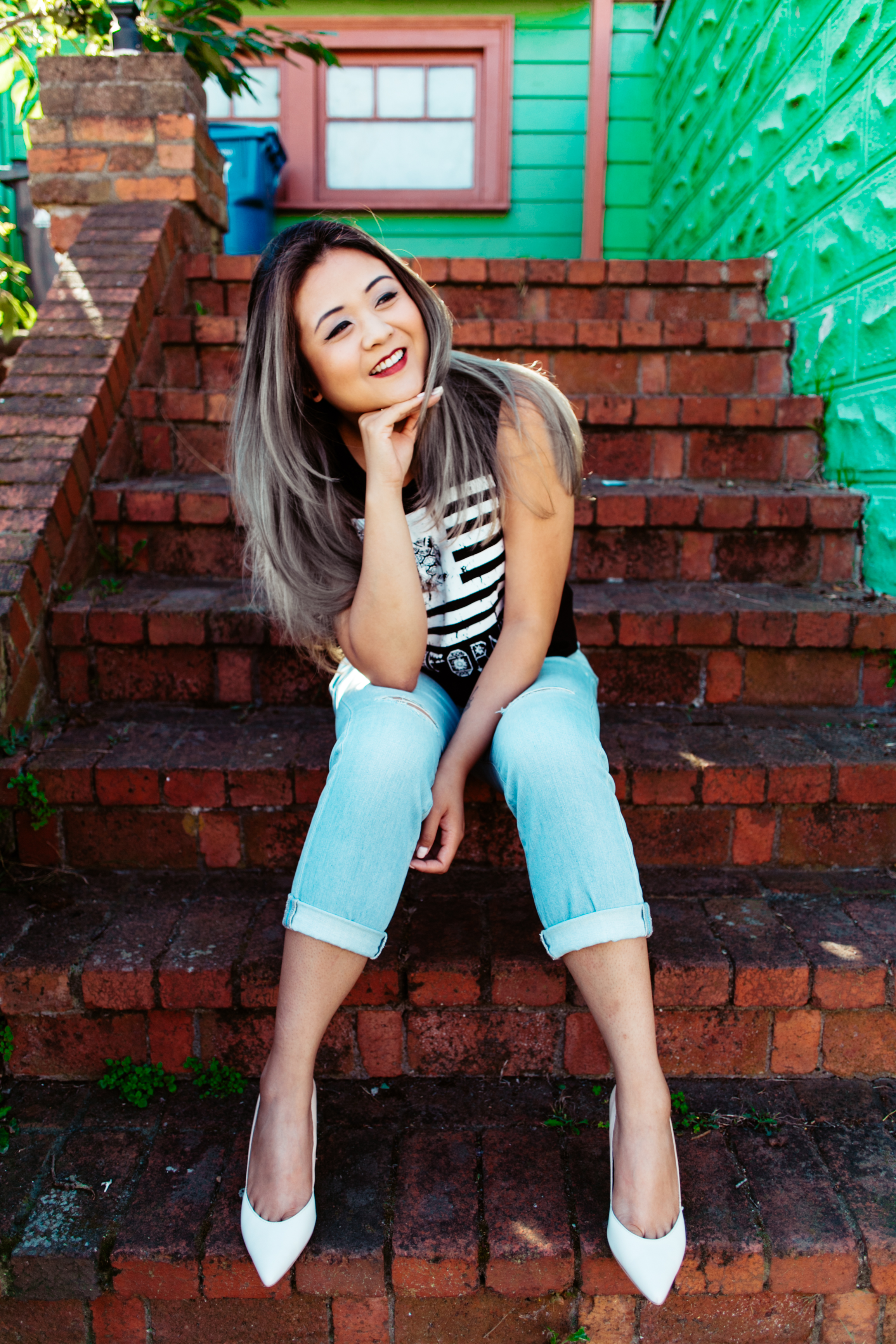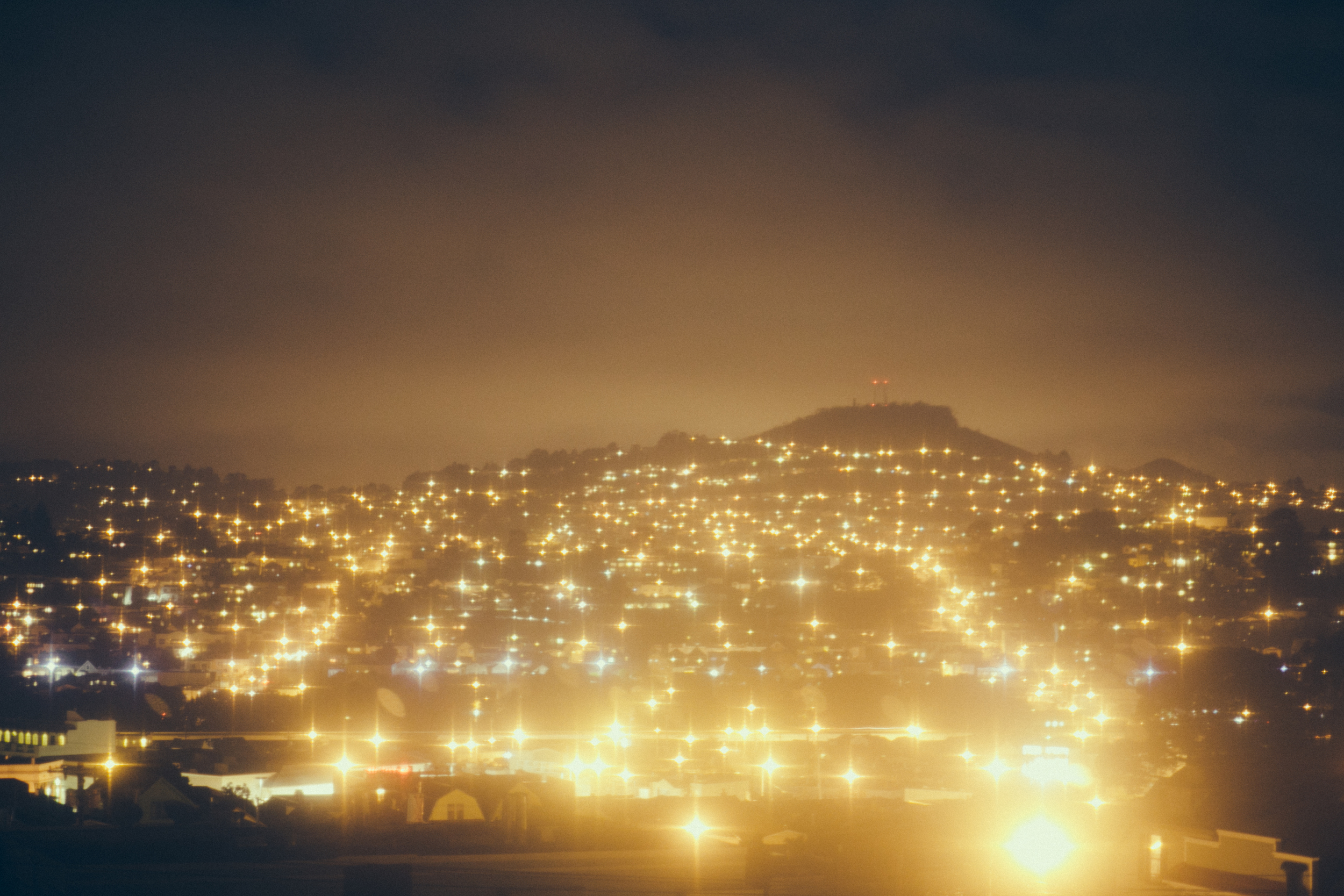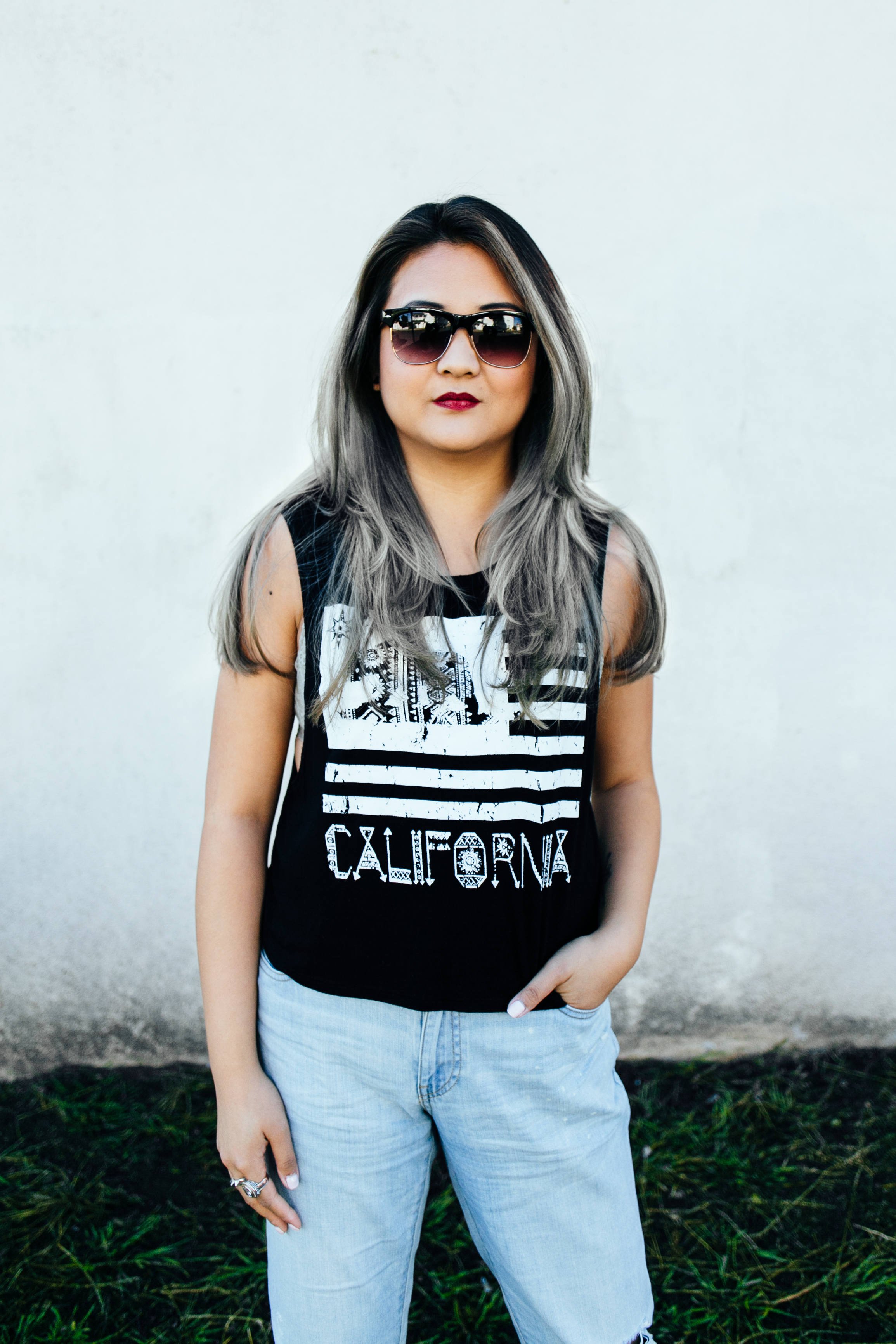 Day 1
Whenever I visit my friends back in my hometown, Sacramento, I pass through this incredible back road. For the most part, it's surrounded by orchards and two small towns that I'll eventually check out when I have the time.
Day 2
Ever since the rain started pouring for two weeks straight, herds of cattle have been grazing on the hillsides of the regional park that's down the street from home. I have a feeling cows will be making several appearances on this project.
Day 3
My aunt from Canada came to visit us, and my family wanted to take her to see every tourist spot we could. On our way to San Francisco, we passed this closed down building with windows that created this abstract mosaic.
Day 4
I have two friends from high school that also attend SFSU and this was taken the after last time we all hung out. This is a view from Daly City Bart Station where I wait for my train ride home.
Day 5
Today my friend helped me out with my portrait session with my little sister. We walked around the regional park, cautiously approached a herd of cows, and ended out trip with In'N'Out's Animal Fries. What a wild day.
Day 6
When I first started photography, I grew to love self-portraits, informally known as "selfies." Why? Well, look at that face. But it's also because I am my own "model" who is available whenever I have an idea for a photo. But it's mostly because of my face.
Day 7
Eight months ago, I lived in a town called Natomas in Sacramento. It was a great place to be; Downtown Sacramento and the airport were both 15 minutes away. However, the greatest place to be was at this open field down the street. The field was where my photography began. With my point-and-shoot, I would choose outfits for my siblings and we would shoot during the golden hour of the day. Seven years later, and 65 miles away, I'm in the Bay Area in a town called Antioch. Although I miss my lovely field, it's nothing compared to the hills at regional park.
Day 8
The first thing I wanted to do on the last summer before college was explore San Francisco. So I yelped online to find some neat places to visit and came across several spots in the Mission District which is now my favorite place to be. The only problem I have with this area is the sparse public restrooms. I ended up ordering a lemonade at this diner just to use their grungy restroom on their second floor. I love adventures.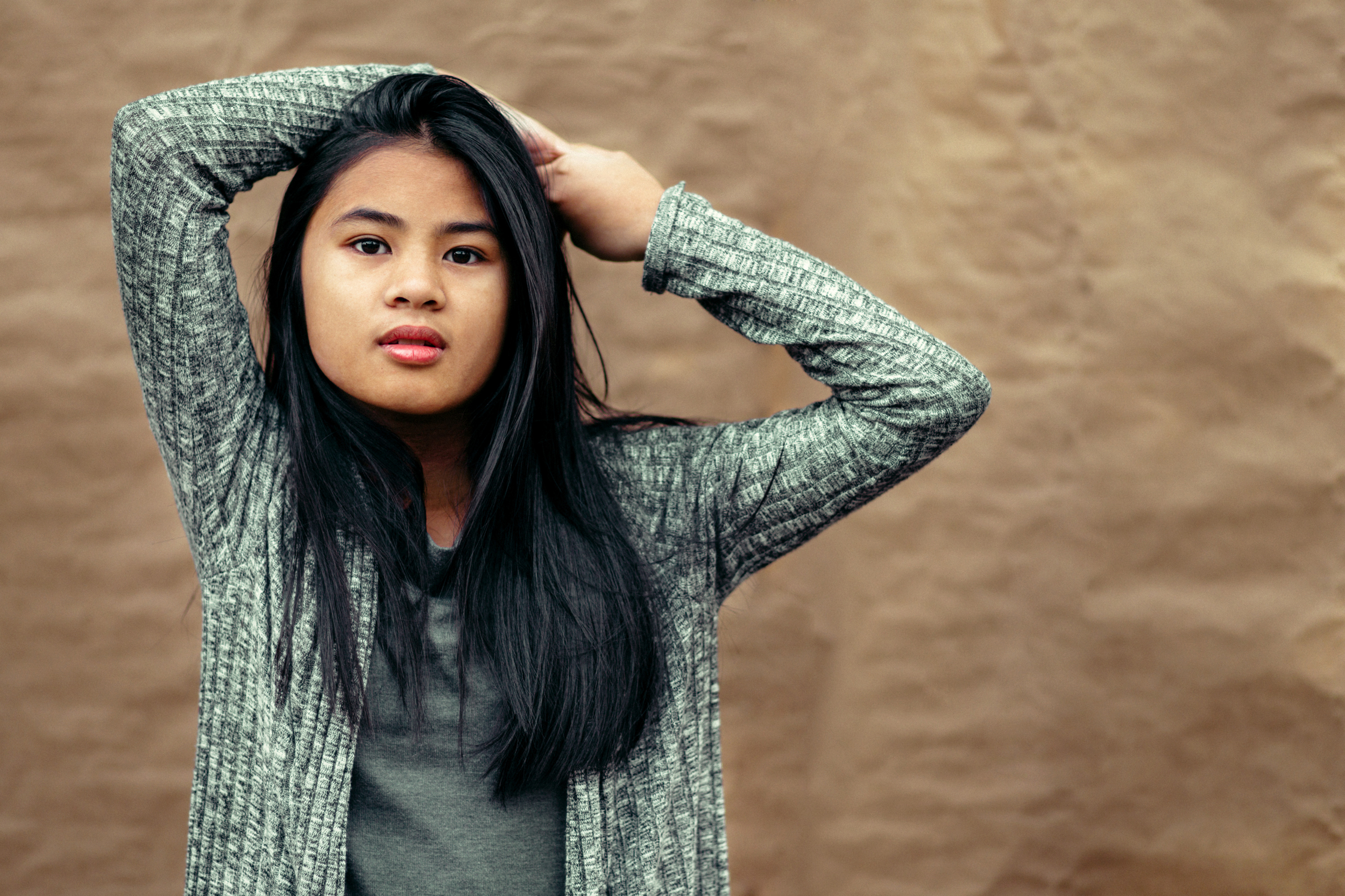 Day 9
Craft paper and its many uses.
Day 10
47 years ago, my father was born in Pangasinan, Philippines. Now, he has a loving wife and three children, one of whom happens to be very handsome.
Happy Birthday to greatest dad alive. Thank you so much for choosing to love us.
Day 11
It's been a while since I've taken the Bart. Despite the discomfort, the staring strangers, the overpriced ticket, and the weird smells, it takes me places.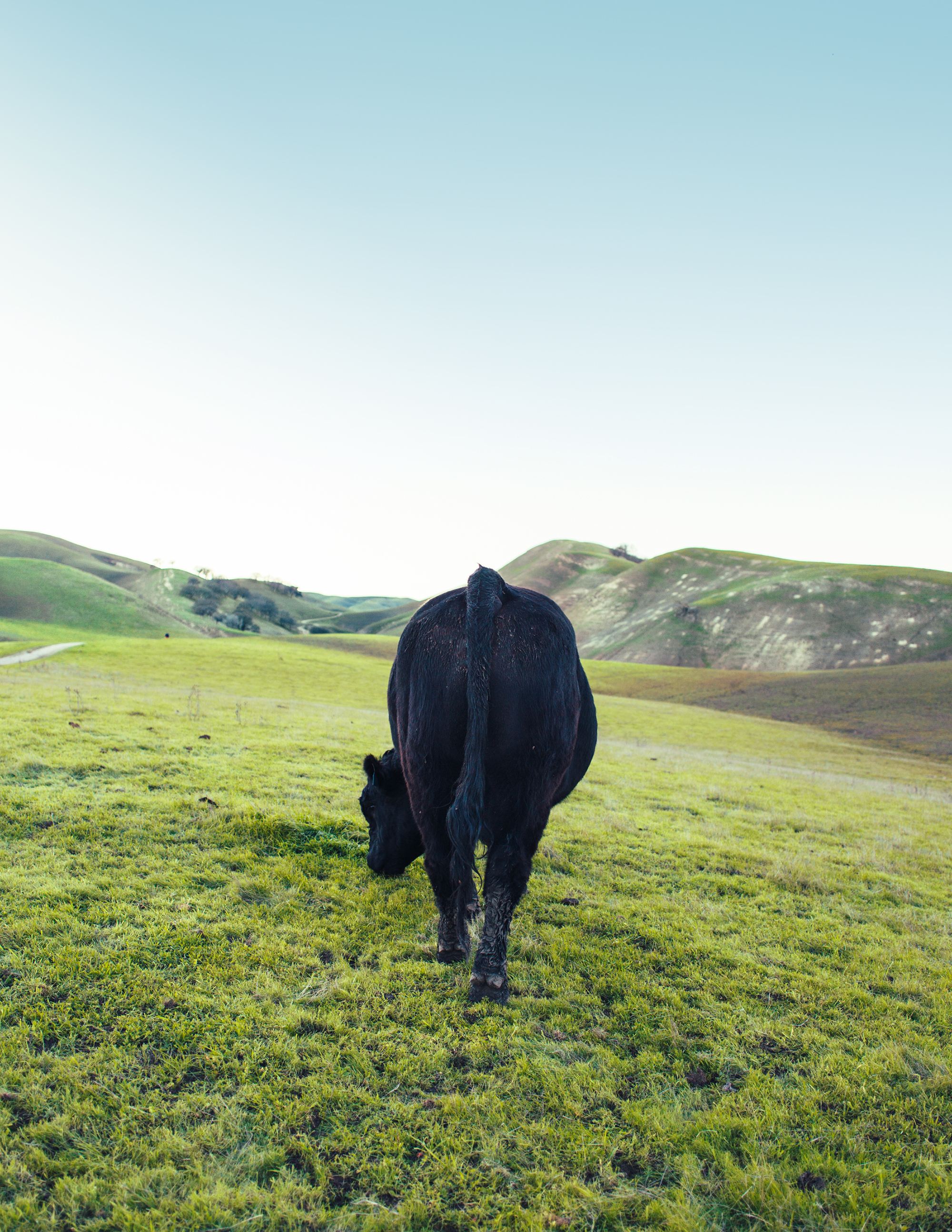 Day 12
I had a good day today. A close friend of mine who I consider an older brother celebrated my 4.0 over burger and fries. Then we drove around and talked about everything from social awareness to winning the lottery. I ended up buying my first lottery ticket. I'll let you know how everything goes. For now, enjoy this wonderful view.
Day 13
I knew sometime during this project I would find myself without any ideas. My solution is simple: take pictures of whatever and forget about forcing an elaborate concept. I want this project to be fun, and I think this image has what I'm looking for.
Day 14
In life, I feel as though it's an essential practice to grow, and there is nothing wrong with that, but sometimes we have to acknowledge the vastness of the world and find beauty in something larger than we can ever be.
Day 15
I call this one "After An Afternoon Nap" because this really the story behind this picture.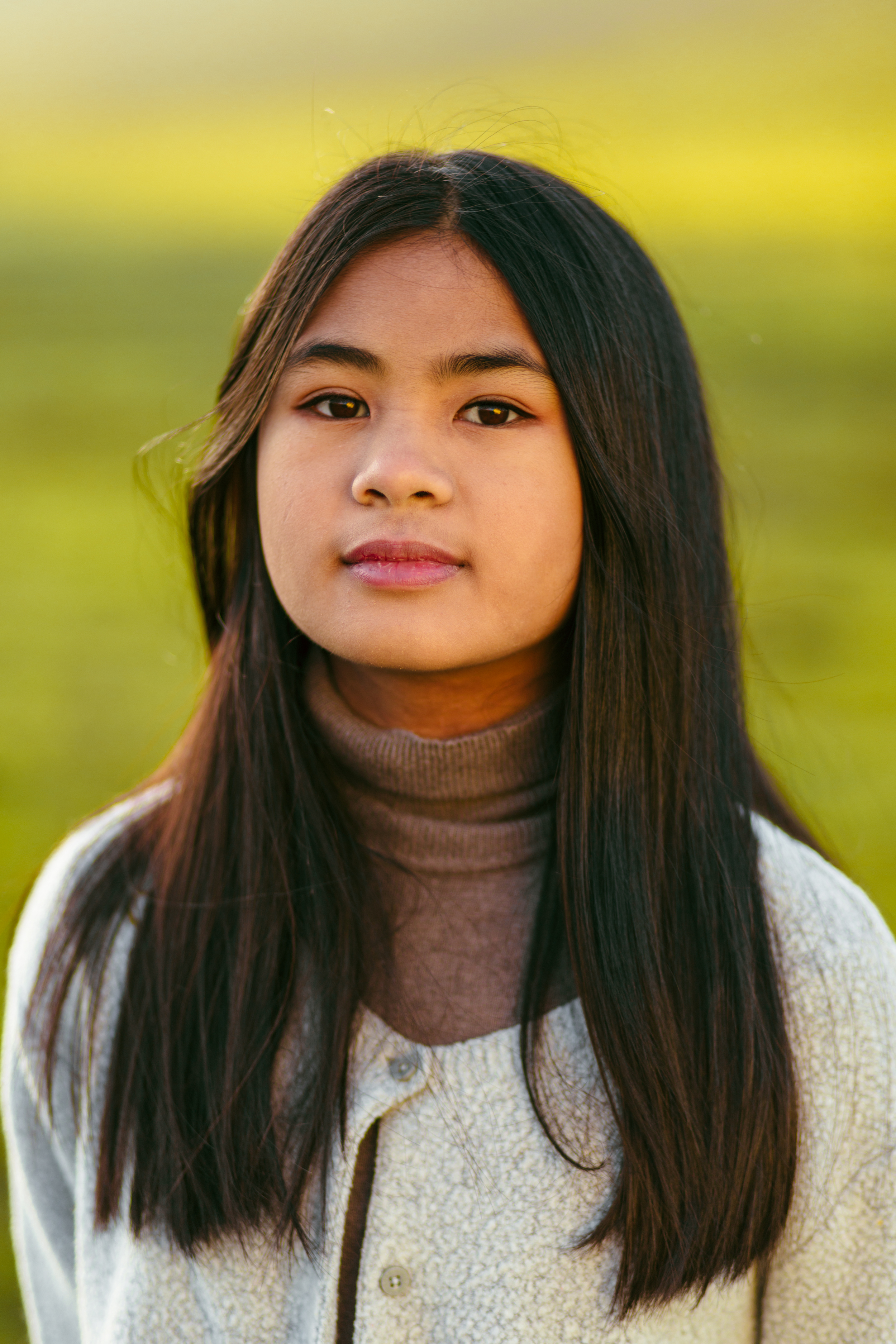 Day 16
I really don't know where my photography would be without my 13 year old sister.
Day 17
Driving between Sacramento and Antioch, I always pass this row of lake homes and I've always wondered what kind of lifestyle the homeowners have. I imagine them enjoying a fine bottle of wine in front of a fireplace with their neighbors. They would laugh over silly jet-skiing incidents and share stories from all over the world. What a life.
Day 18
I look at this picture and think, "Wow, I should buy a motorbike." Also, I'm not a huge fan of smoking, but I'm a huge fan of smoke. There's definitely a trend of smoking pictures that tend to be generic to me, but I wouldn't claim my (healthier) attempt to be any more unique. But for Day 18, it'll suffice.
Day 19
Today, I am thankful. I'm thankful for Martin Luther King Jr. for leading the movement against white supremacy. I'm thankful for the courageous people who stood by his side and sacrificed their lives. Last but not least, I'm thankful for the people of today who have refused to sit and watch as a hostile system continue to oppress countless citizens. May his spirit live strong and his words reverberate as we march towards justice.
Day 20
We moved a lot as a family. By the time I was in 6th grade, I've had transferred from 8 schools. But this picture is not about the struggle of moving to new schools, it's about my facial hair. Ever since I was in 4th grade, I had noticeable peach hair. I hated it. Everyone would always point it out, and I formed a bad habit of biting my upper lip to try and hide it. In my head I thought, "If I bite my upper lip frequently enough, I could remove all my peach-stache." I ended up with a really bad chapped lip that made my baby stache stand out even more.
Long story short, I walked into my 6th grade classroom as a the new kid and everyone thought I was a subsitute.
Day 21
Before last summer, I wasn't too fond of San Francisco. Every time I would visit, I would with my family. Don't get me twisted, I love my family, but they're not as adventurous as I am. But now that I attend SFSU, I couldn't be more happy about being surrounded by an extraordinary city with extraordinary people.
Day 22
My biggest fear is not being alone, but being lonely. For me the difference has a lot to do with freedom. I love having the choice to go hiking to find great landscape shots or explore the city to discover great places to eat. Being alone is very important to me because I need time to respond without the interference from people who could sway me. However, being lonely is unhealthy. I can't imagine the type of person I would be without great friends who've taught me how to appreciate life.
Day 23
I have awesome friends, and Shawntel is no exception. Today, I had the chance to photograph her modeling portfolio, and it was a great time catching up and sharing a few great laughs.
Day 24
Nothing makes me feel smaller than my dreams.
Day 25
I continue my journey in college tomorrow. Having a whole month was more than enough to recoup, and I'm nothing but excited for this semester.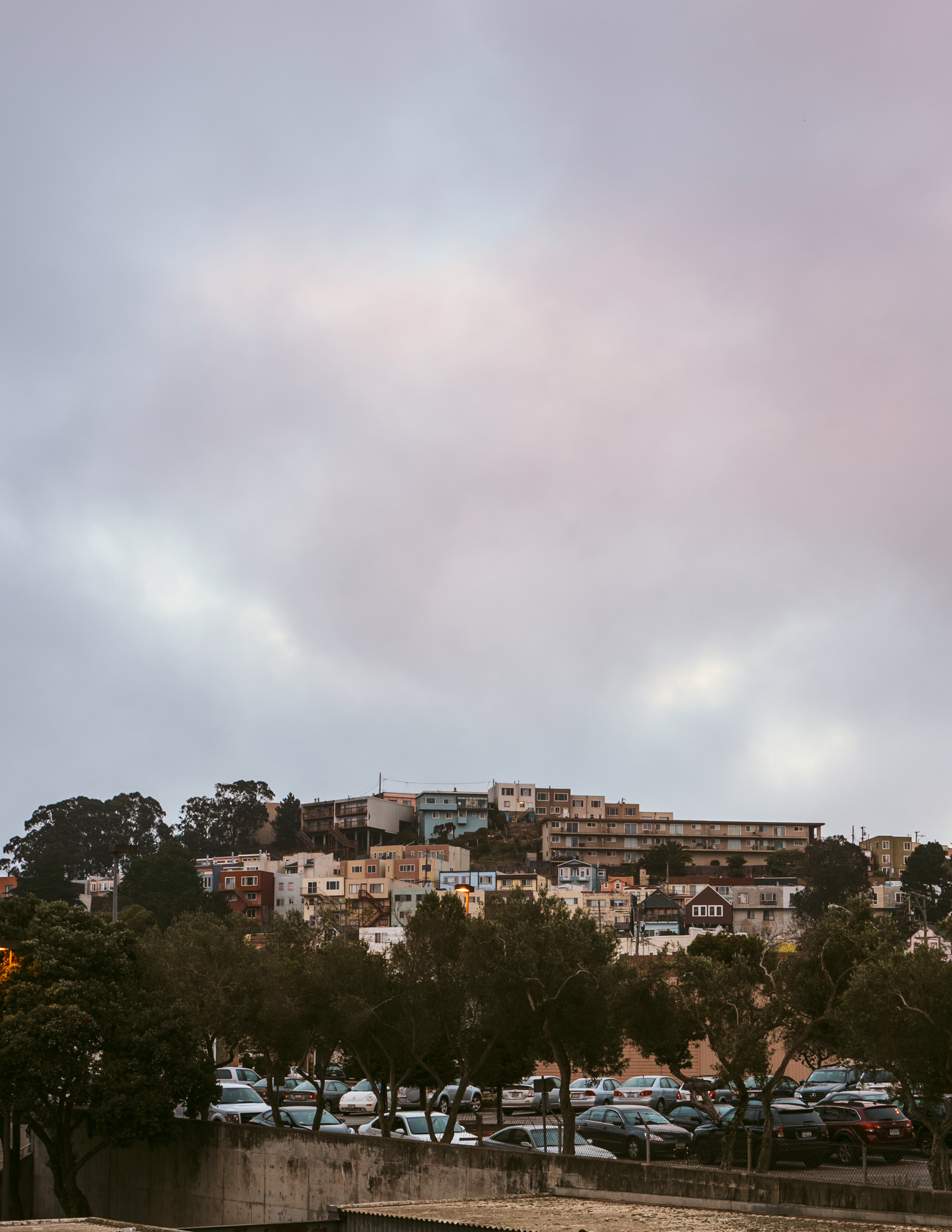 Day 26
Today was my first day back after winter break and I couldn't have started this semester any better. I had a wonderful seeing old friends and met interesting new ones. Towards the end of my day, I was walking to my last period with a smile. College life is great.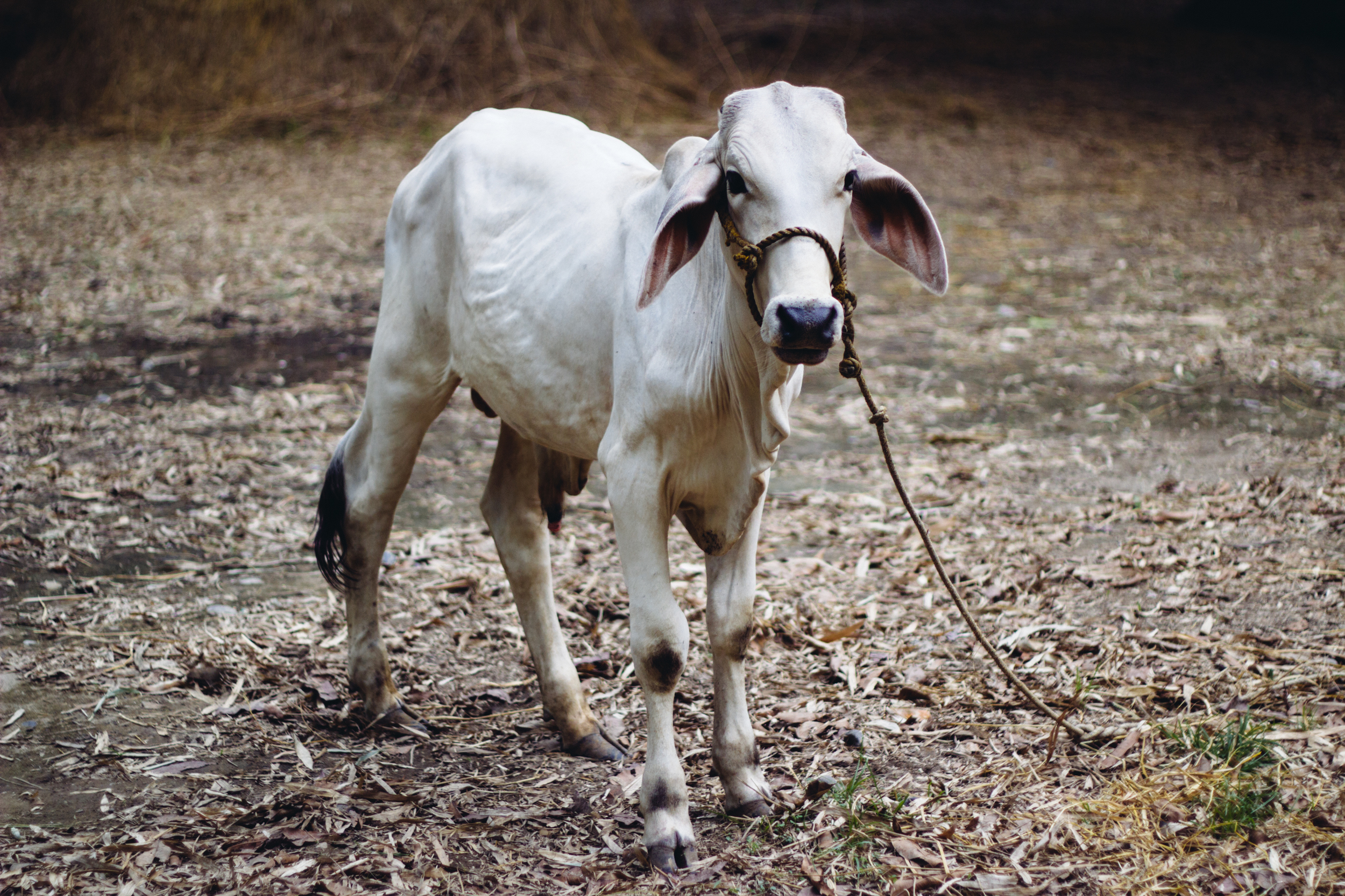 Day 27
This cow is from the Philippines. Circa 2012
Day 28
Documenting high school, especially the events concomitant in senior year, came very natural to me. There is no doubt in my mind that I am sentimental person. The problem with being sentimental, in my case, is the pain of looking back at old photos and knowing those good days are far behind in the past.
Day 29
Alex Lee is someone I a lot to thank for when I reflect on how far I have gotten with my craft. My photography wouldn't be it is today without people like her who have dedicated their time. Then again, she gets some pretty cool photos in return.
Day 30
I started this weekend off by thrifting this really cool shirt.
Day 31/365
Check out more photos from this shoot by clicking here.
Day 33/365
I'm made out of pleather, hair gel, and magic.
Day 34/365
I made breakfast today, went on a hike, and cooked dinner. It's a good tired feel.
Day 35/365
This picture reminds me of teen angst. That is all.
Day 36/365
In 5th grade, I developed my first real crush. I didn't realize it until one field trip to a community college's observatory. The digital stars were projected on the wall and it was one of the most beautiful things I have ever seen. I turned around to the row behind me and saw her just as amazed as I was with the constellations. I loved the look of wonder on her face. It was as if she found a way to capture all of the stars in that room and reflect it through her expression.
I hope this wasn't as painful to read as it was for me to write.
P.s: Those aren't stars in the picture, they're ashes from Day 35.
37/365
I had a busy day. The more time I spend in the city with my new friends, the less I recognize myself. In between my life at home with my parents and my new life of college, and everything that entails, I'm on the train ride thinking about who I am. All I have to say is that I'm exhausted of my own thoughts and I just want to be warm in bed.
38/365
Nowadays, I rarely react to stress with an overwhelming sense of anger. I use to, though. I use to be so annoyed with everything when stress came about, but things have changed--but I wouldn't say it has for the better. I've noticed that I react to stress with tiredness; I become really numb to things until I figure out what to do. These moments are dark places, and I try not to stay for too long.
Day 38/365
I'm not showing it but I'm in love with windy weather.
Day 40/365
These two are my best friends, and they happen to be the best of friends. I love my parents so much. #RelationshipGoals
Day 41/365
Is it appropriate to use the term "cheeky?"
42/365
I vented out a lot of things that has been filling my mind and I feel empty. I want to fill myself with good things.
45/365
Wait. So today was Valentines Day.
Today would had gone differently if I wasn't too shy about crushes.
46/365
I've been writing all day today, and my mood is a mixture of disappointment and excitement. I'm disappointed because I'm the slowest writer I know, but I'm excited to present the most radical essay in the class.
48/365
The past few days were really stressful, but hiking always helps me recover. I enjoyed climbing this hillside, it reminded me of how I use to climb a lot as a child (spider-man was my superhero).
49/50
Just a group of brothers and sisters happily spending the evening together, as they should.
50/365
This reminds me of yosemite.
51/365
This photo embodies how I feel as a college student. The more I learn the higher I am to see things I was never able to see from the ground. I still don't have a set goal on where I want my life be, but at least I know about the vast places where I can venture off and become something somewhere that is very different from where I am now.
52/365
The Mission District, particularly near the 16th St. Bart Station, is my favorite part of San Francisco. I wish I could find the words to describe every thing about this place but you'll just have to see it for yourself.
53/365
It's only appropriate that I post a bridge picture.
54/365
Feel the low to appreciate the high.
55/365
I always think about the type of lives people live in these buildings.
56/365
Are you ever conscientious of how small a problem is but still become completely helpless when it comes to affecting you? Today I felt powerless to a speck of ash.
57/365
Even just the smallest amount of warmth is all I need.
58/365
Happy 19th birthday to my friend Clarke.
59/365
My little brother is so thoughtful, so thoughtful that at times he annoys me.
I'm good a keep secrets. Tell me a secret and I'll lock it up along with everything else in my head. I just hope I don't misplace it with something else because that happens.
61/365
THIS photo is a desperate attempt to keep up with my 365. I actually had fun doing this. Hanging upside down reminds me of lunch recess in the 2nd grade where all I did was play on the monkey bars and impressed all my friends with dangerous flips off the bars.
62/365
It's dangerous to let something as pretty as a fame consume you whole.
63/365
At the end of the day...
vs.
...at the end of the day.
-perspective.
64/365
Jeah is the closes friend to my siblings and me. She's our sister.
66/365
Procrastination is a very tricky thing. I intended to dedicate this Saturday to homework and reading. Instead, I drowned myself in the dead sea of carelessness.
Whatever, it was a beautiful day to have done nothing.
Day 67
My first semester of college (last semester) I met some really cool people who showed me around downtown SF and it made me fall in love with the city.
68/365
I have midterms this week and the next and I can the pressure is on. I feel it. If anything, I'm also showing it in the picture above.
Day 69/365
This tiger has been in our family since we immigrated to America; I can't remember a moment when this wasn't hung on the wall or a throw on the couch.
71/365
I AM SO TIRED BUT HERE'S A PHOTO.
72/365
Monday, Wednesday, and Friday, my alarm goes off at 5 a.m., and I do my best to wake up after two to three snooze hits. My goal is to be out of the house by 5:30 a.m. to avoid the traffic. Within my half hour, I change, brush my teeth, and if I'm good on time, I'll have some breakfast. I'm exhausted by the time I find a seat on the train. From Pittsburg Bay Point to Daly City, I try fit in an hour of sleep. When I'm nearing my stop, I usually wake up to this view. Then I'm reminded, life is a tiring, beautiful thing.
73/365
Lately I've been thinking a lot about different ways I can record my life.
74/365
I'm about to cry because there is no way I'll be able to finish my homework before midnight.
Day 75/365
It's Monday and I hate feeling half alive and half college student. I miss high school.
77/365
"A wind in the shadow, a whale song in the deep"-Ben Howard
78/365
Sometimes the most comforting about heaven is believing that your loved ones are finally at peace. Rest in peace, Daddy Ben.
80/365
I really enjoyed today. I spent this day with friends from church, and we recorded footage and took pictures.
Day 81/365
My spring break has officially begun and I'm currently thinking about ways to keep myself productive. Really, what this means is that I want to make plans with friends to go out and eat delicious food.
82/365
My friend made this robe for his short film that I'll be helping out with. It's a robe with a different types of fabrics. It's art.
Day 83/365
Here's a picture of Steven from last weekend. Thanks for directing us to a cool location!
Day 84/365
It doesn't seem to like I'm that high up on the tree, but trust me, it was scary.
Day 85/365
I'm going to Sacramento tomorrow and it's going to be a blast. It's also my last day of spring break.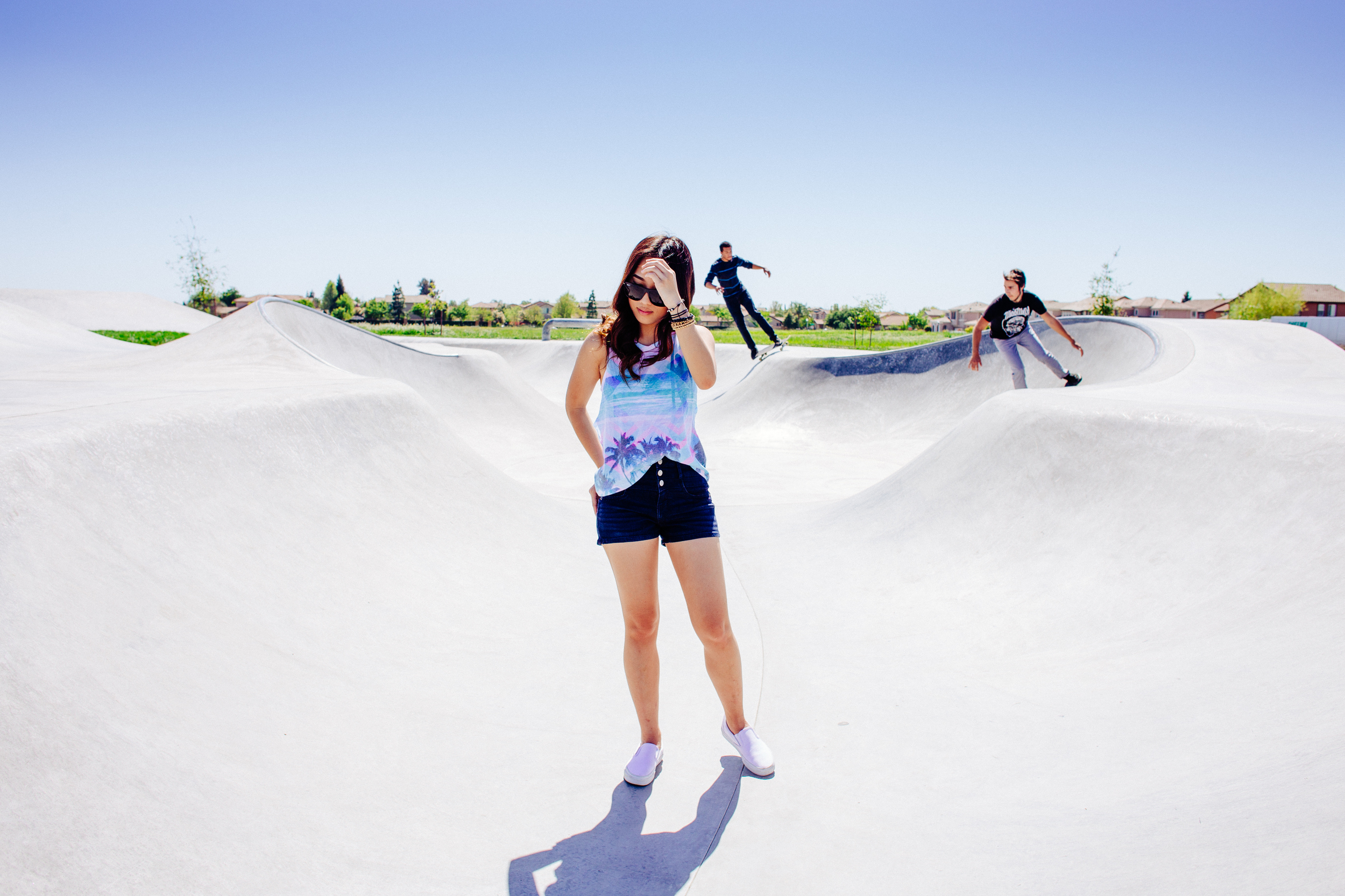 Day 90/365
I'm thinking about how I'm supposed to maintain this when I get a job.
Day 91/365
April Fool's here's my face
Day 92/365
I would love to learn ASL, but, for now, this will do.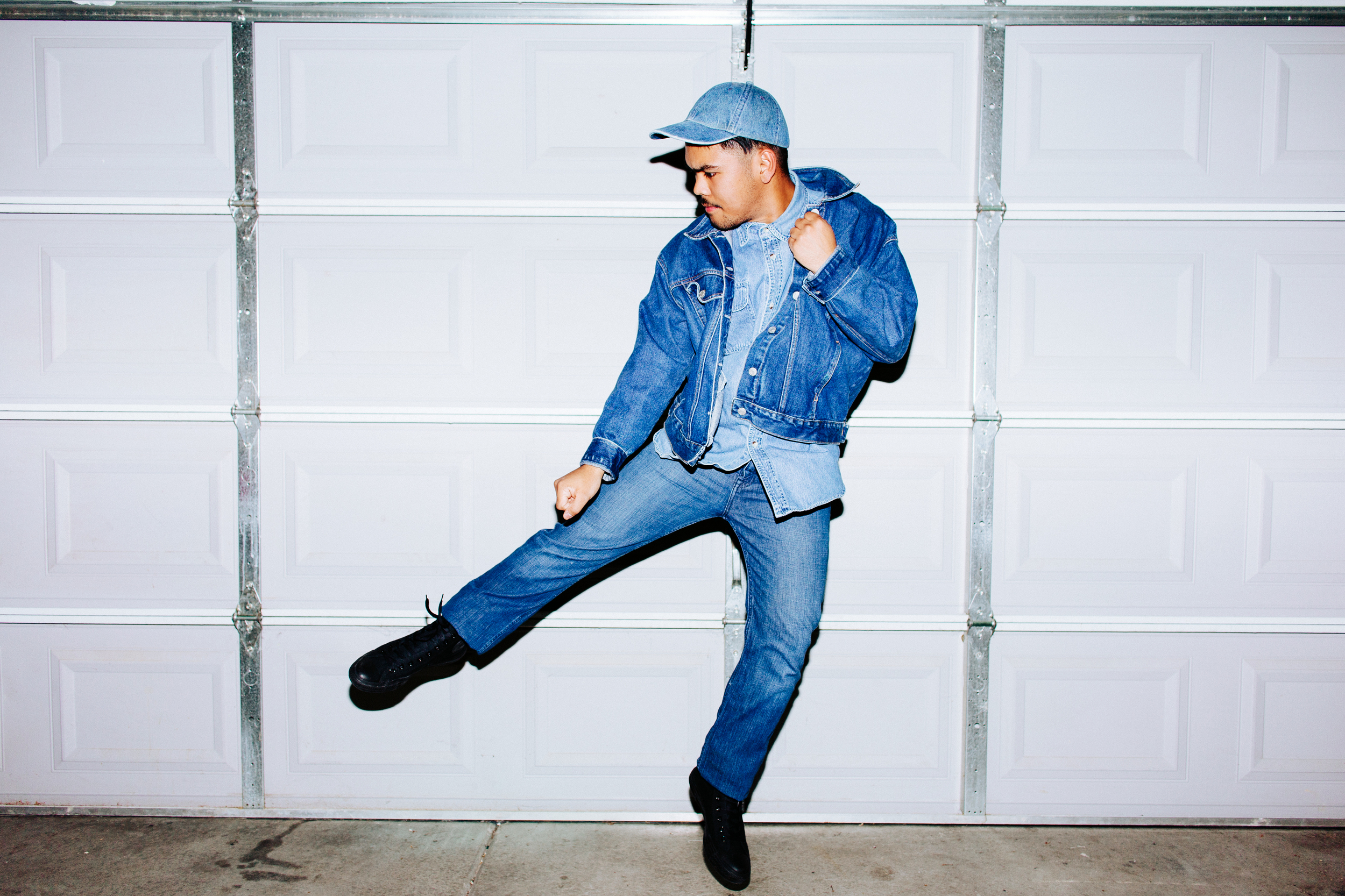 Day 93/365
Today I was at my favorite thrift store and found this awesome denim shirt to complete my all denim fighting outfit. Watch out.
Day 94/365
I just finished watching Annie, starring the incredible Quvenzhanae Wallis, and it was the best movie I've seen in a long time.
Day 95/365
Tonight, I'm sleeping in my new room in Daly City for the very first time. It was quite the walk getting here, but I'm excited to be away from home like a "real" college experience.
Day 97/365
What was once first a hunt for breakfast turned into a day of scenic sight seeing. My friend and I took a bus that lead us to Baker Beach and we walked (and walked, and walked..) our way across the Golden Gate Bridge, then we ended our trip with brunch.
Day 99/365
I'm excited to see my family tomorrow. This week has been days of exhilaration and nights of exhaustion, so I'm looking forward to resting in my room.
Day 100/365
One hundred. I have so much to reflect on. For now, I'm just happy to be back home with my family. After spending the week with my grandfather in Daly City, I'm utterly surprised with how much I miss arguing with my siblings, listening to my mother talk for hours with family in the PI over Skype, and having my dad available in his office whenever I need him.
My college experience isn't what I imagined it to be. I didn't imagine myself as a commuter student, but I got use to it. So despite the brevity of my week away from home, I learned just how much I appreciate my family.
With that said, living by myself was interesting. It's true what they say about the responsibility that comes with being a lone college student. I had a lot of time on my hands. I spent most of that time doing homework. However, without the limitations of commuting back and forth, I was able to explore the city without worrying about curfew. This week was exhausting. I'm currently learning how to pace myself.
Day 101/365
One of the nicest things that I've witnessed growing up is how two families can become one. Most of my cousins, aunts, and uncles are in the Philippines, so the family we've found here in California have become closer as any relative could.
Day 106/365
I've learned so much from living away from my parents. This two week trial has been fun and, at times, challenging.
Day 107/365
My feet may be ugly, but they've been to beautiful places.
Day 108/365
I pass by so many beautiful homes in Daly City.
Day 120/365
Today was 4/20 so my bart ride home was filled with interesting characters.
Day 123/365
Without a doubt, the greatest thing about college is having new friends like Kathy. Thank you for accompanying me to every wonderful (and not so wonderful) place in SF, listening to me regurgitate a weekend's worth of reading, and sharing with me dear parts of your life. You're the coolest.
Day 124/365
Happy weekend to deep-thinking blinguals.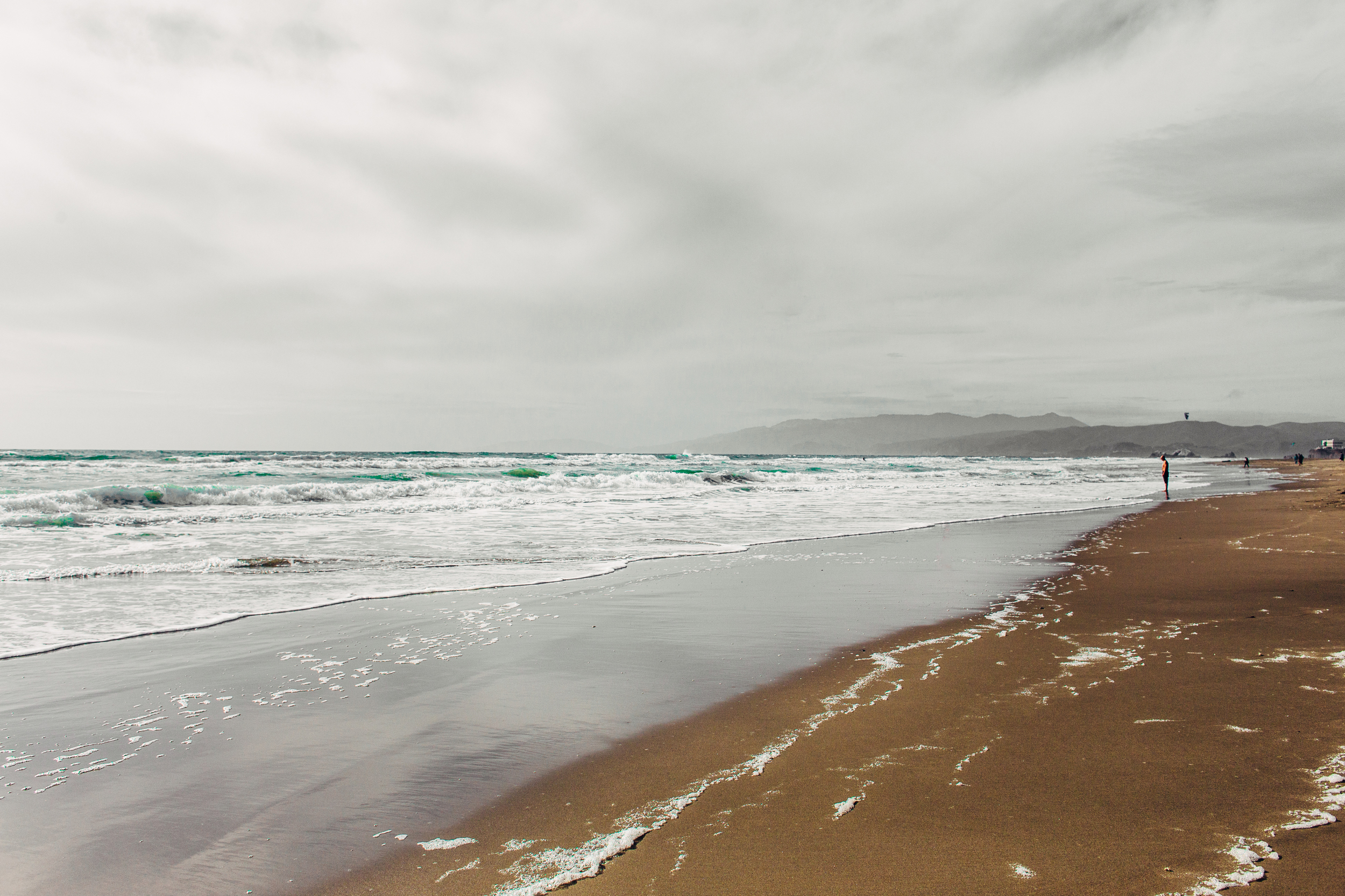 Day 128/365
I spent hours today reading the current state in Baltimore. There's so much to say and there has been so much said, already. The most common theme right now is vilifying the "violent" protesters. It's strange how a country that's been built on violence is suddenly dismissing the politics of destructive protesting. Protesting is disruptive, it's not meant to be something easily ignored.
Day 129/365
When your deep but also an avid Tumblr user.
Day 130/365
Something different from the beach, an ocean of school work.
Day 133/365
(from instagram) I really don't want to get too deep on Instagram about how I personally feel about my birthdays, but here's a picture from this morning. Quite the juxtaposition: a sweet cake held by a bitter young man. All I have to say as this day ends is that I'm thankful for my growing knowledge of language that enables me to articulate (most) of my thoughts about the world. I'm thankful for my family who loves me through their worries, words, and work. I'm thankful for my friends who went out their way to greet me and my best friends who went out their way to make me feel special for just living. I'm thankful for my big sister, Vanny, for our conversations—listening to you teaches me to be unapologetic. Last but not least, thanks to the God I had to find for myself. All my life I was raised to know God through my parents, through the church, but never through him (them?). I'm glad that you're not of hate and proscriptions. This past year took a lot of unlearning and relearning, and although it's a continual process, I'm looking forward to becoming a better person for myself and the people around me.
Day 134/365
I want nothing but the best for my sister.
Day 136/365
This was suppose to be suave but instead, it turned out to be beautiful.
Day 136/365
I hung out with really cool friends, human friends. I didn't bring my camera so here's a pic of babies instead.
Day 138/365
I can't find the words right now. I spent the rest of my day after school at the beach with two of my great friends. We laughed, we took pictures, we laughed for pictures, we laughed at pictures, it was amazing.
Day 140/365
A picture of the greatest person in the world and his mom. Happy Momma's Day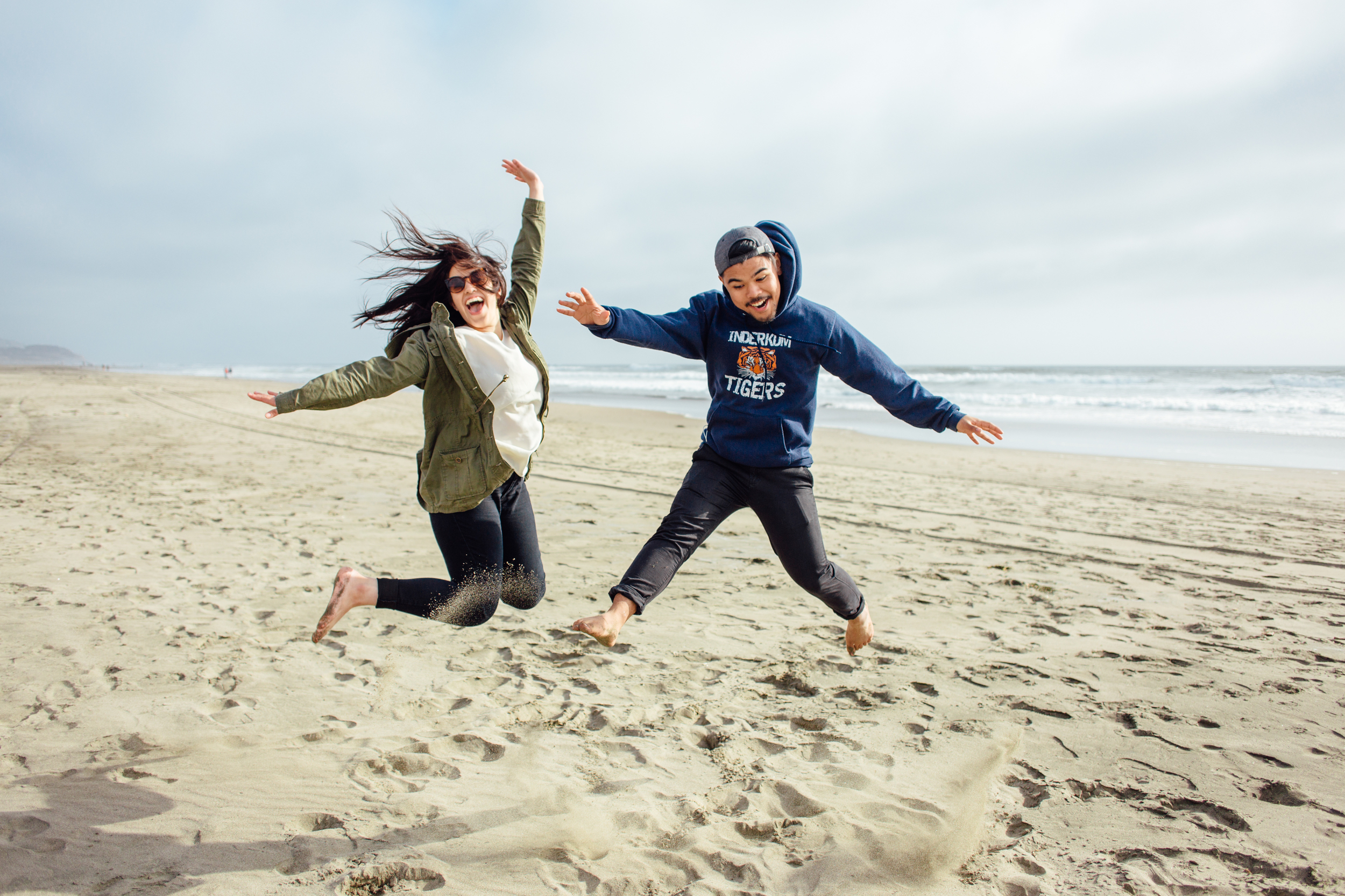 Day 142/365
My best friend and I relieve ourselves from the stresses of school by jumping at the beach.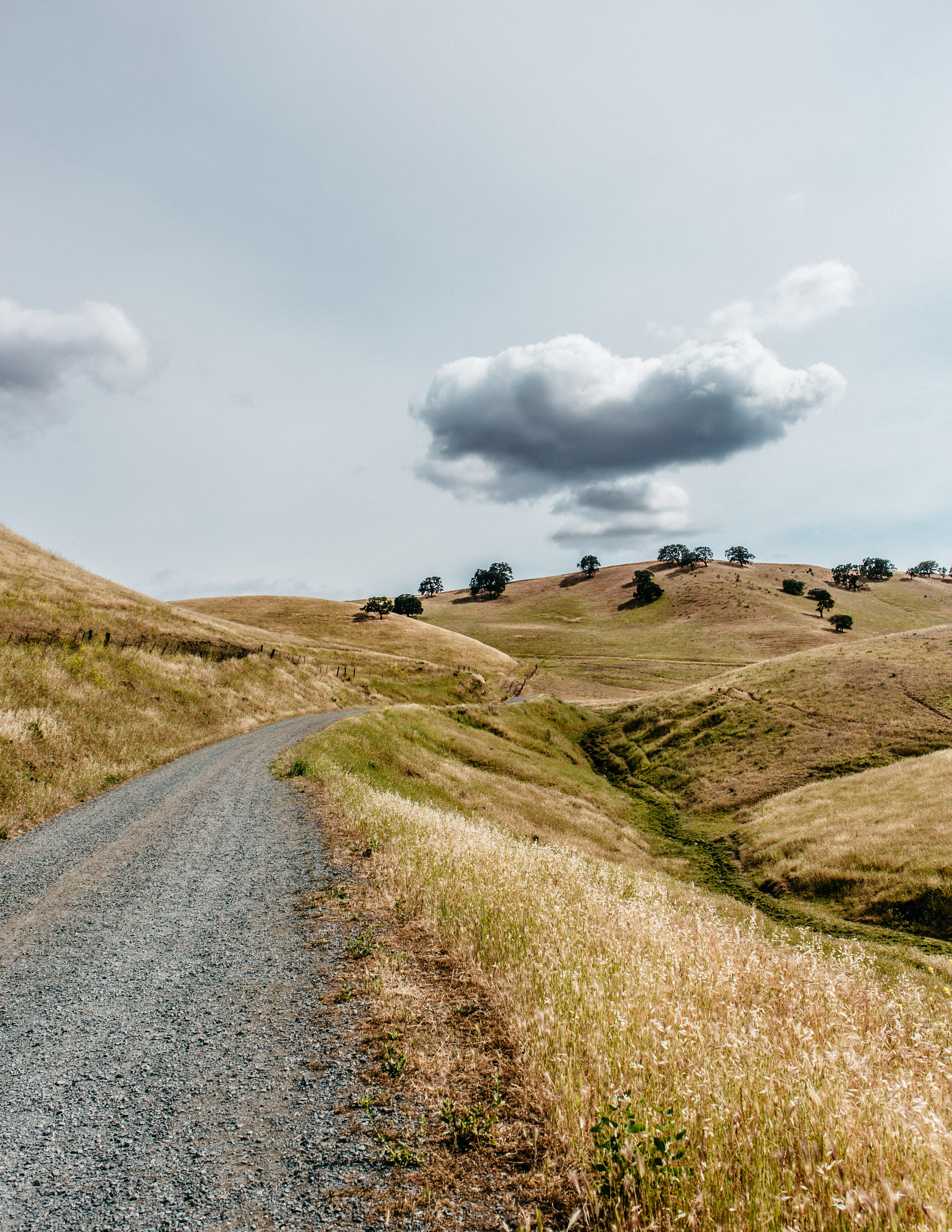 Day 147/365
These past few days has really reminded me of how painful heavy coughing can be.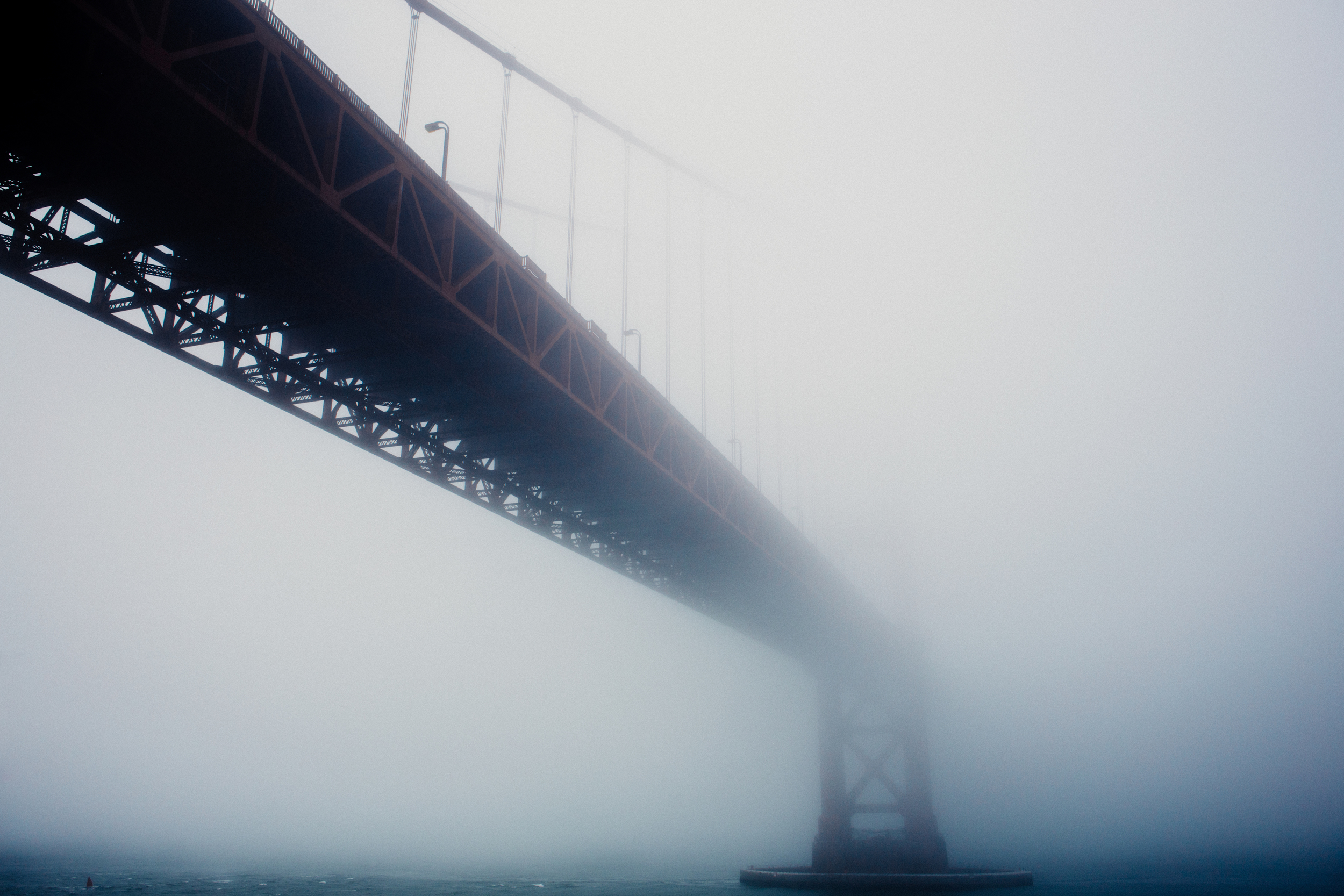 Day 148/365
Body aches. That is all that I can focus on.
Day 150/365
Not only did I finish my first year of college today, I also said farewell to my best college bud who stuck with me through it all. Please be patient with me, I'm incredibly emotional about you moving back to L.A. because I'm having trouble trying to imagine not having you around for city excursions after class. This past year would be so different (and probably not as wonderful) without your friendship. However, I can't be selfish so you go out there down south and do ya thing.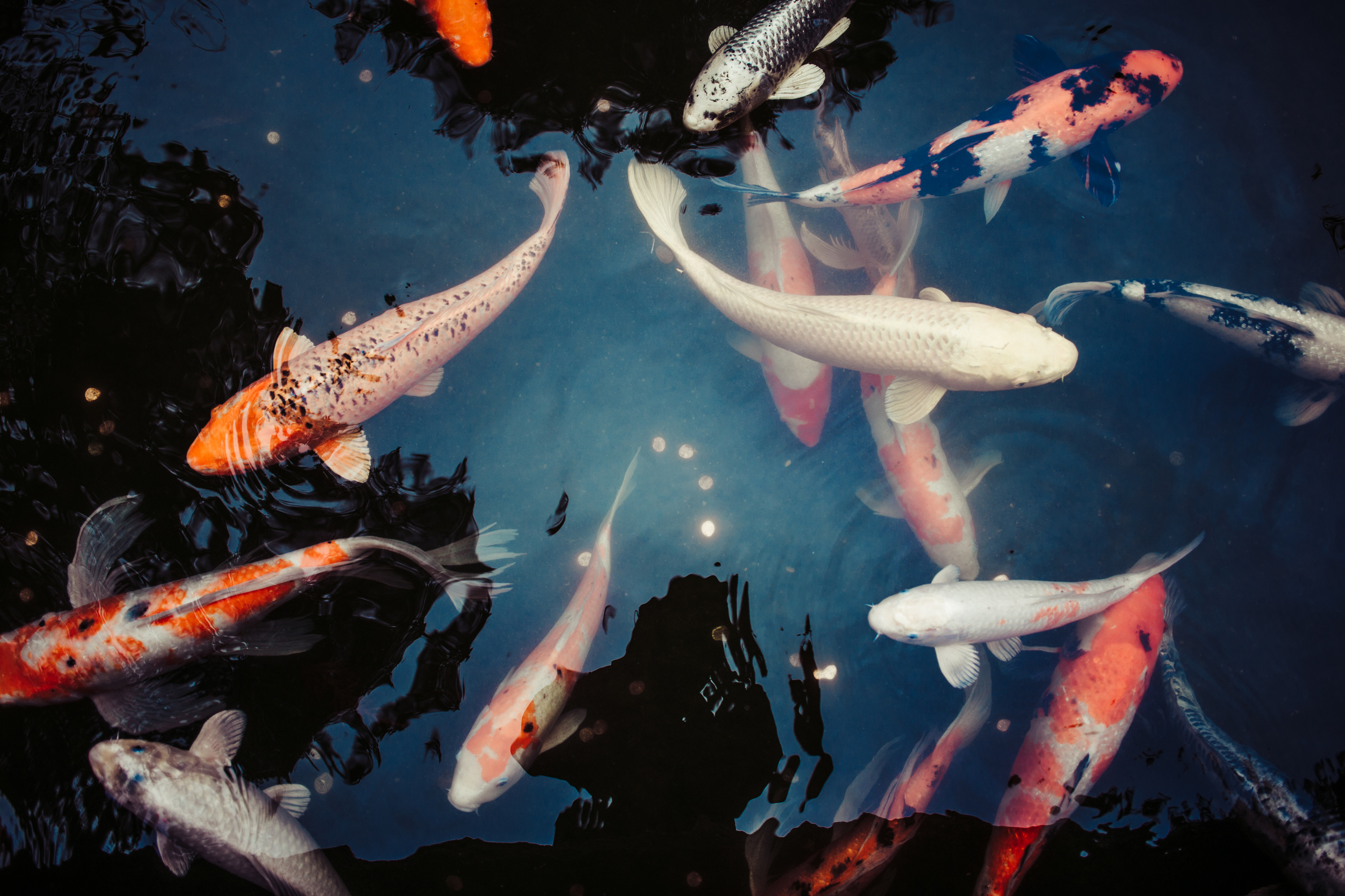 Day 153/365
We're missing a few members, but we've come a long way. We welcomed Jeah to adulthood: a life full of sugar and sunshine.
Day 154/365
I love these two. My little sister and my wittle sister.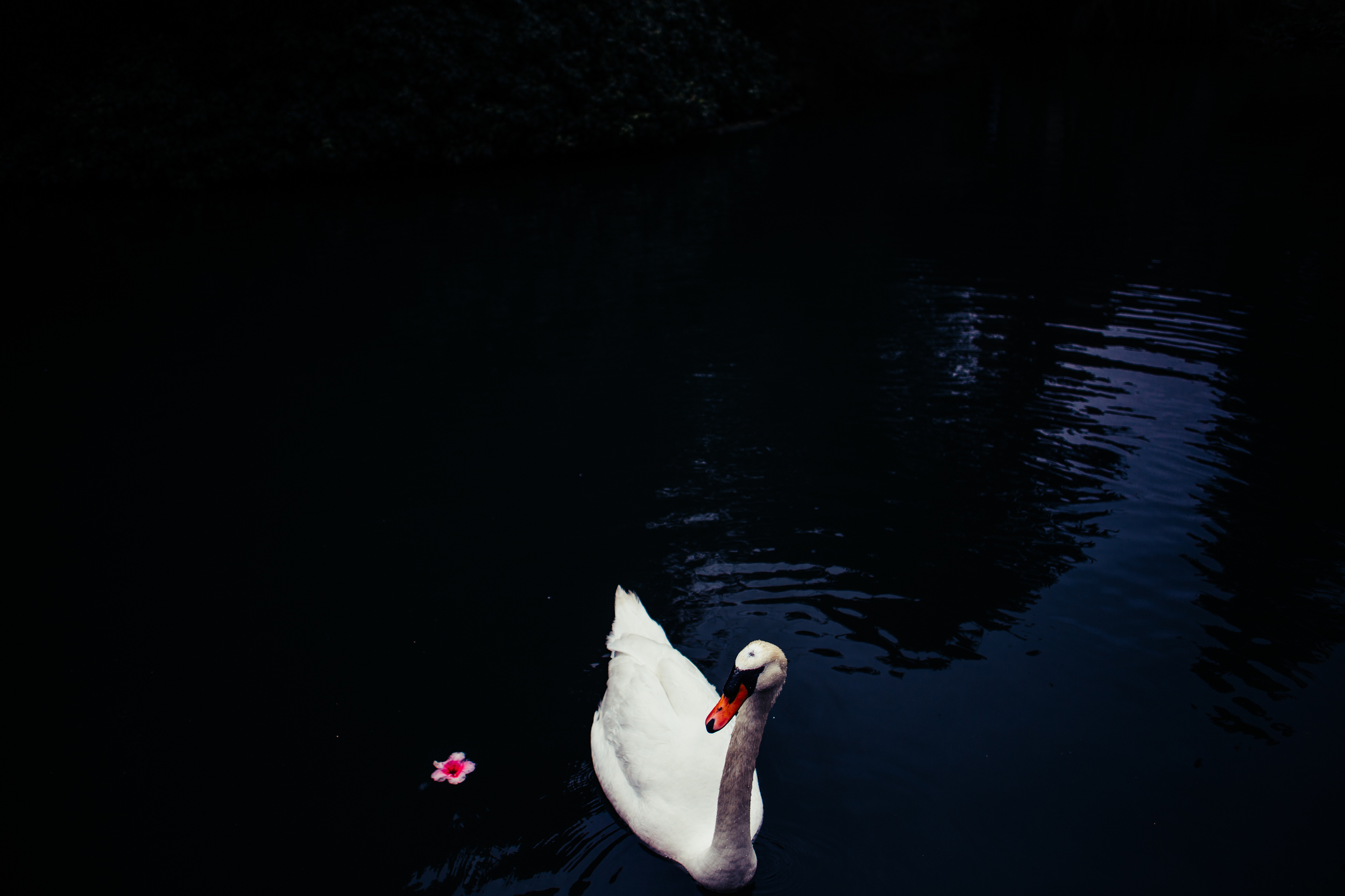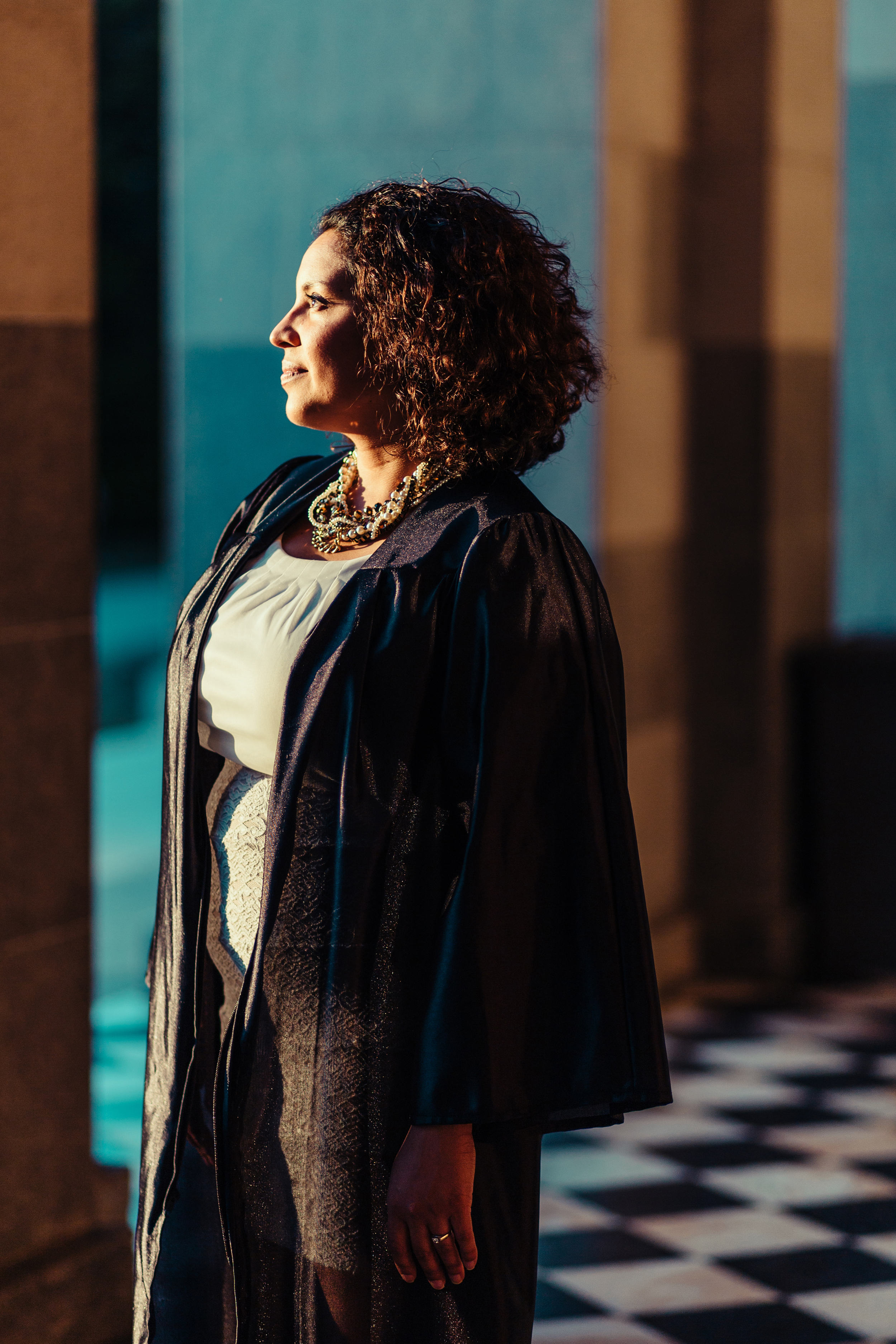 Day 156/365
A few weeks ago I had the honor of photographing one of the most inspirational people I've ever met. Pam is one of those people who could become your best friend only after an hour of talking to them. She's hard working and full of knowledge but most of all, she's compassionate. Maya Angelou says that "Words are things." I can't remember a single moment when Pam didn't use her words to move, lift up, or shelter me or any one of her youth group students. It's only fitting that she's becoming a nurse because she definitely has a healing spirit. Knowing her has definitely been a continual blessing I will always be grateful for.
Day 157/365
I've been writing a lot lately.
Day 158/365
I can't even begin to encapsulate how much love I have for Brittney. I think I speak for my attractive group of Asian friends when I say I'm proud of all of your accomplishments and very much honored to call you my friend. Brittney, thank you so much for being the cabbage loving, cat whispering, & pastry baking person that you are. Thank you for a wonderful year of loyal friendship and cheers to a dozen more. You deserve everything great in life, and I'll always have your back. I wish you good health that only Isotonix can provide.
Day 160/365
Just being down to earth as usg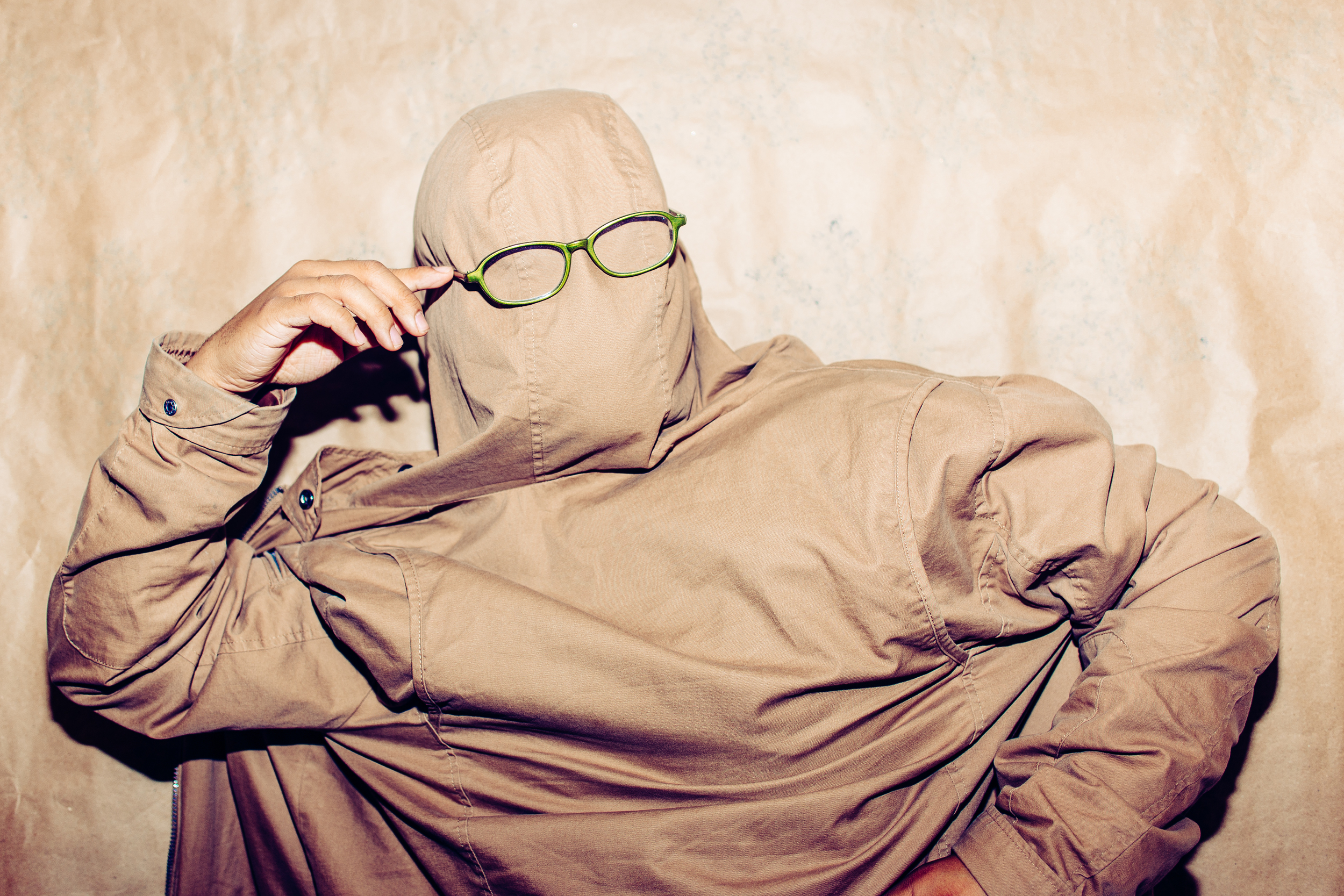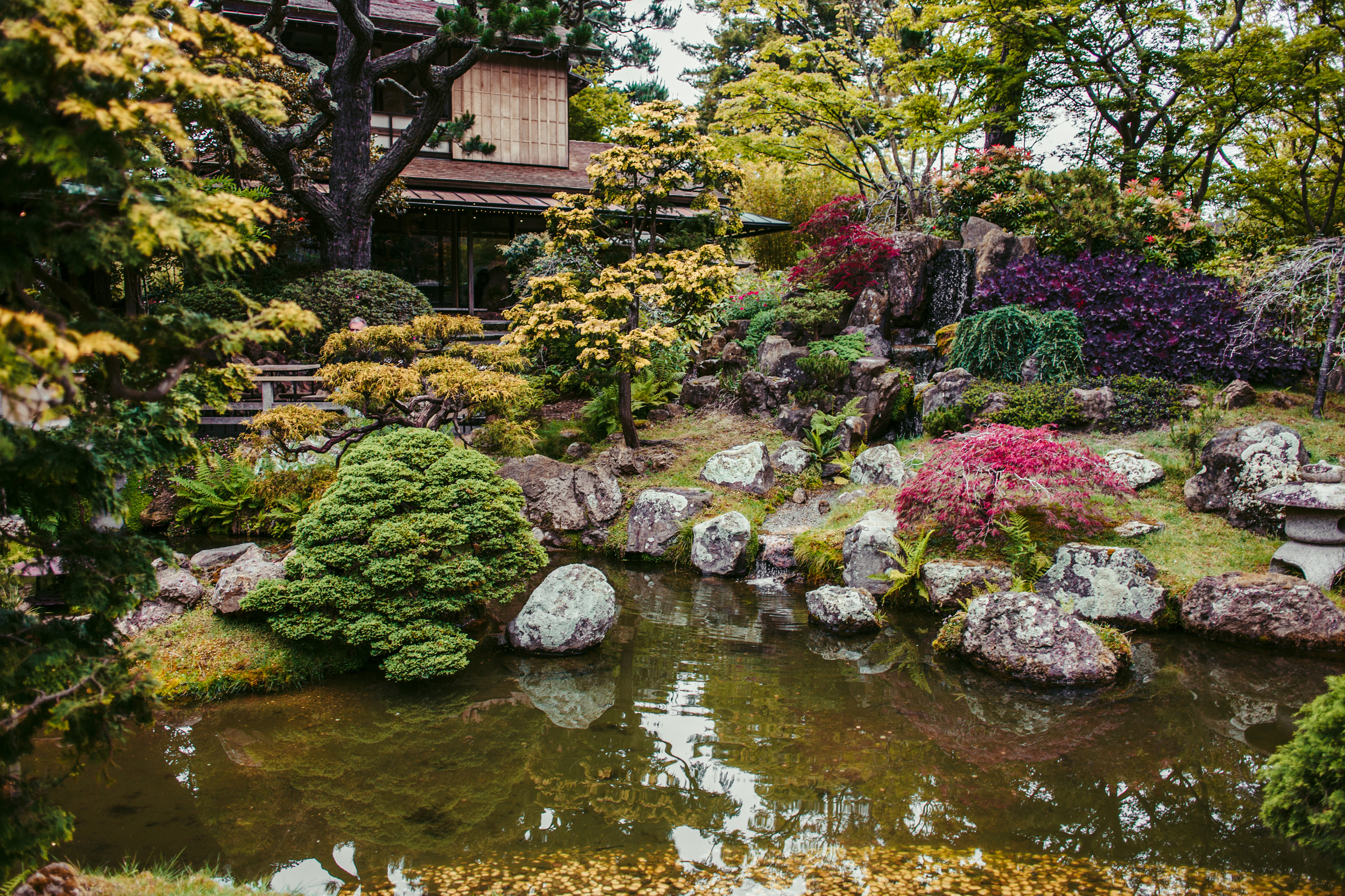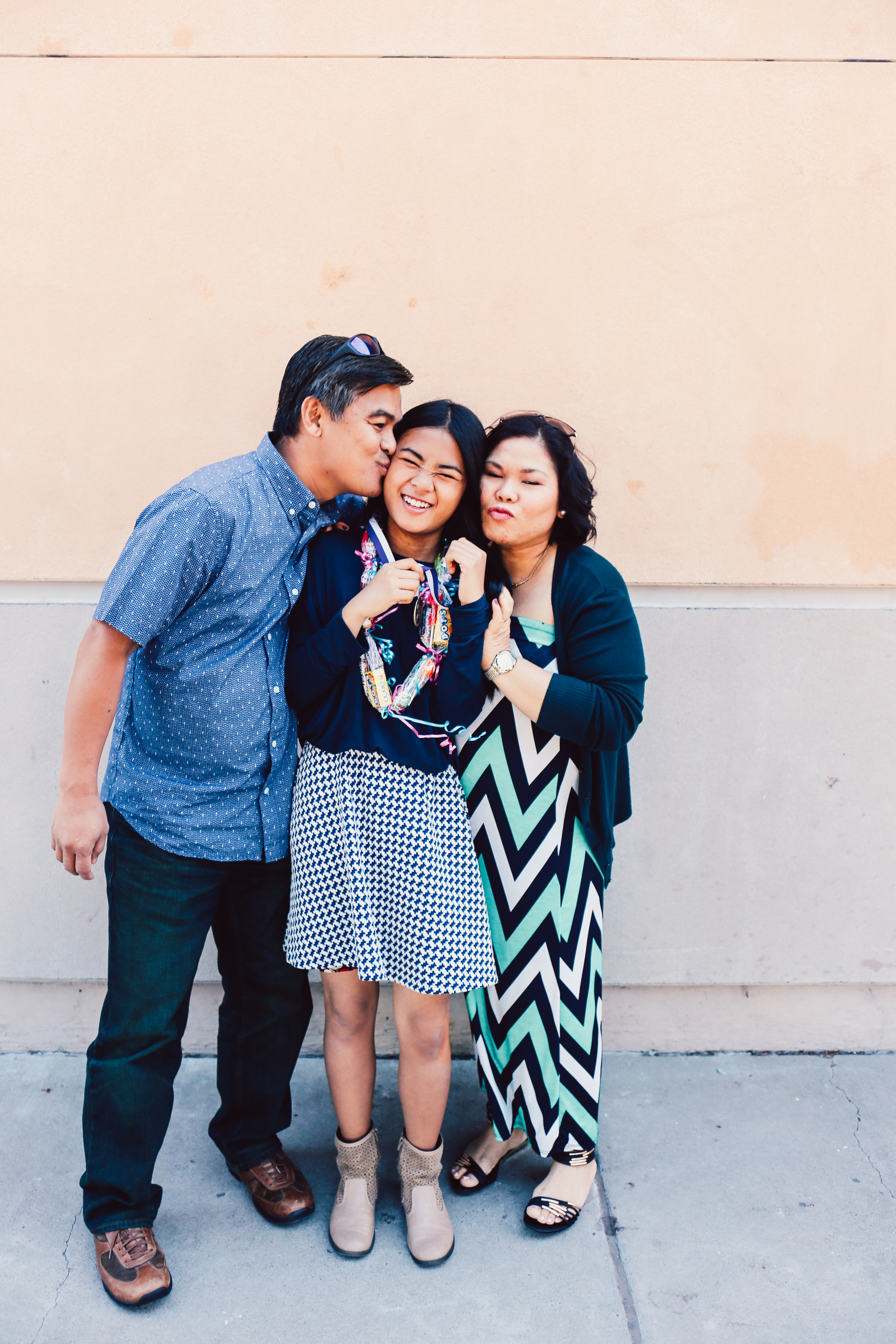 Day 163/365
My amazing little sister had her 8th grade promotion today.
Day 166/365:
I feel like it was just yesterday we were digging faux rivers in your backyard and honing our skills on neopets. Now, you're a high school graduate and soon-to-be college student, but you'll always be my pseudo sister.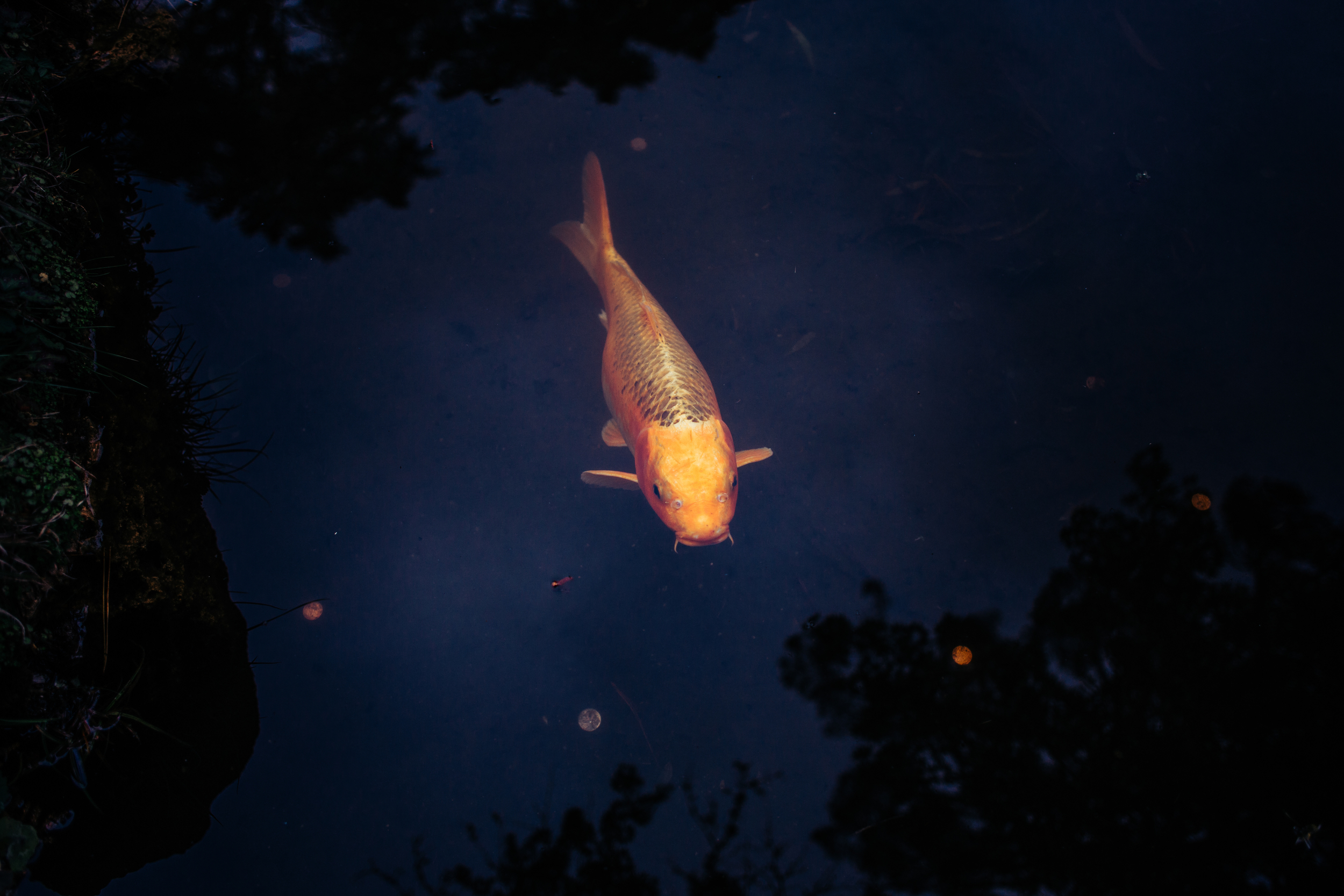 Day 170/365
My siblings and I spent some bonfire time with our favorite sisters, The Limbags.
Day 174/365
Feeling very much like the eye of the tiger.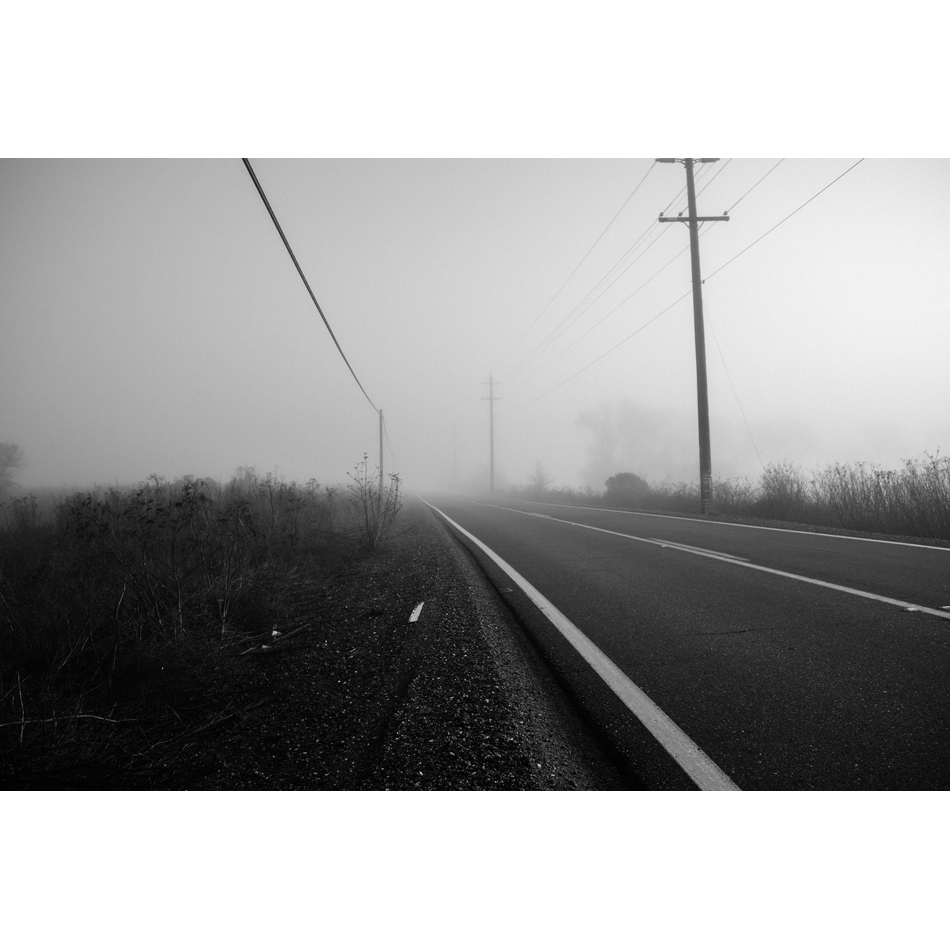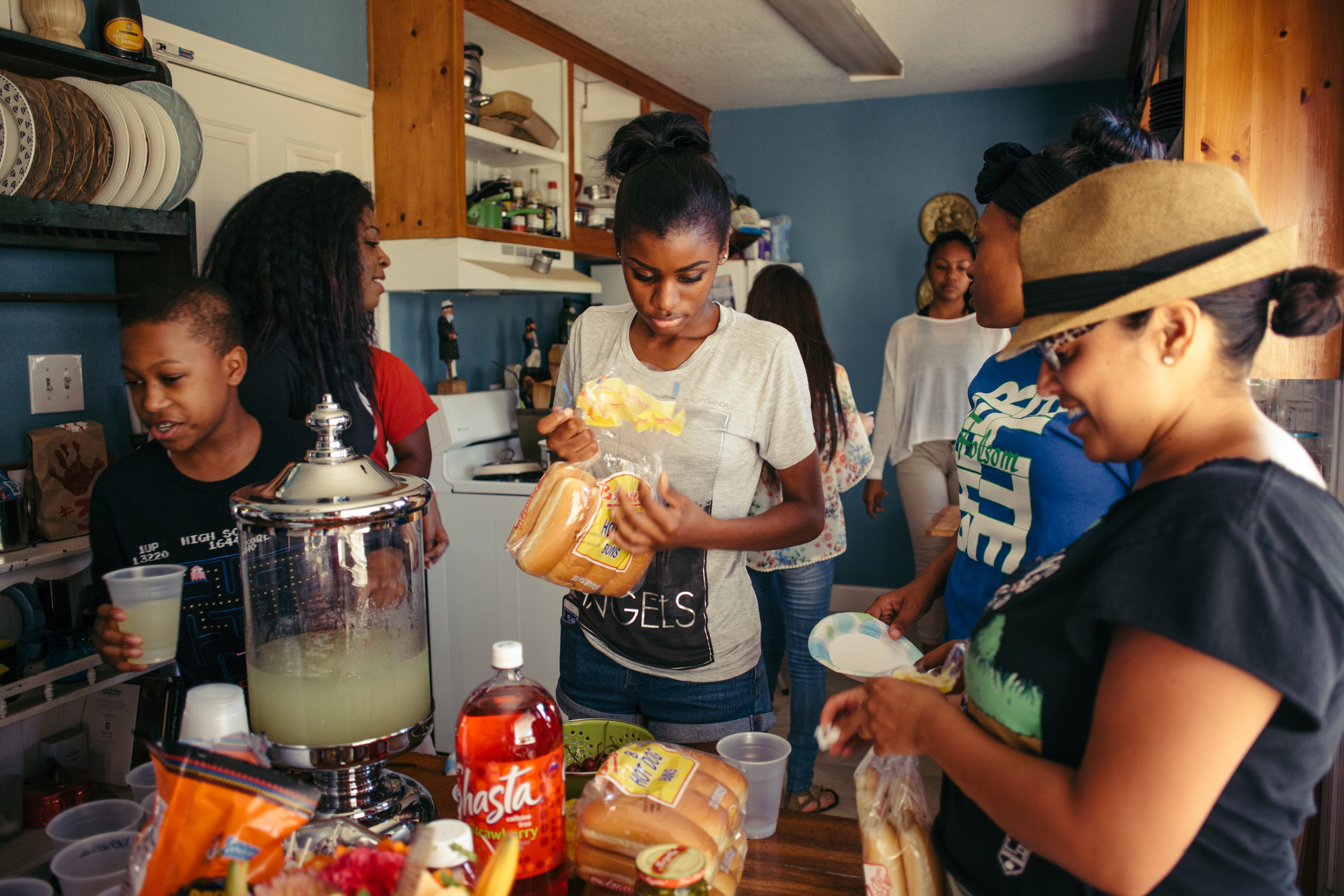 Day 178/365
It was really nice to see members of my old youth group. Nothin' like talking about good times over food and campfire.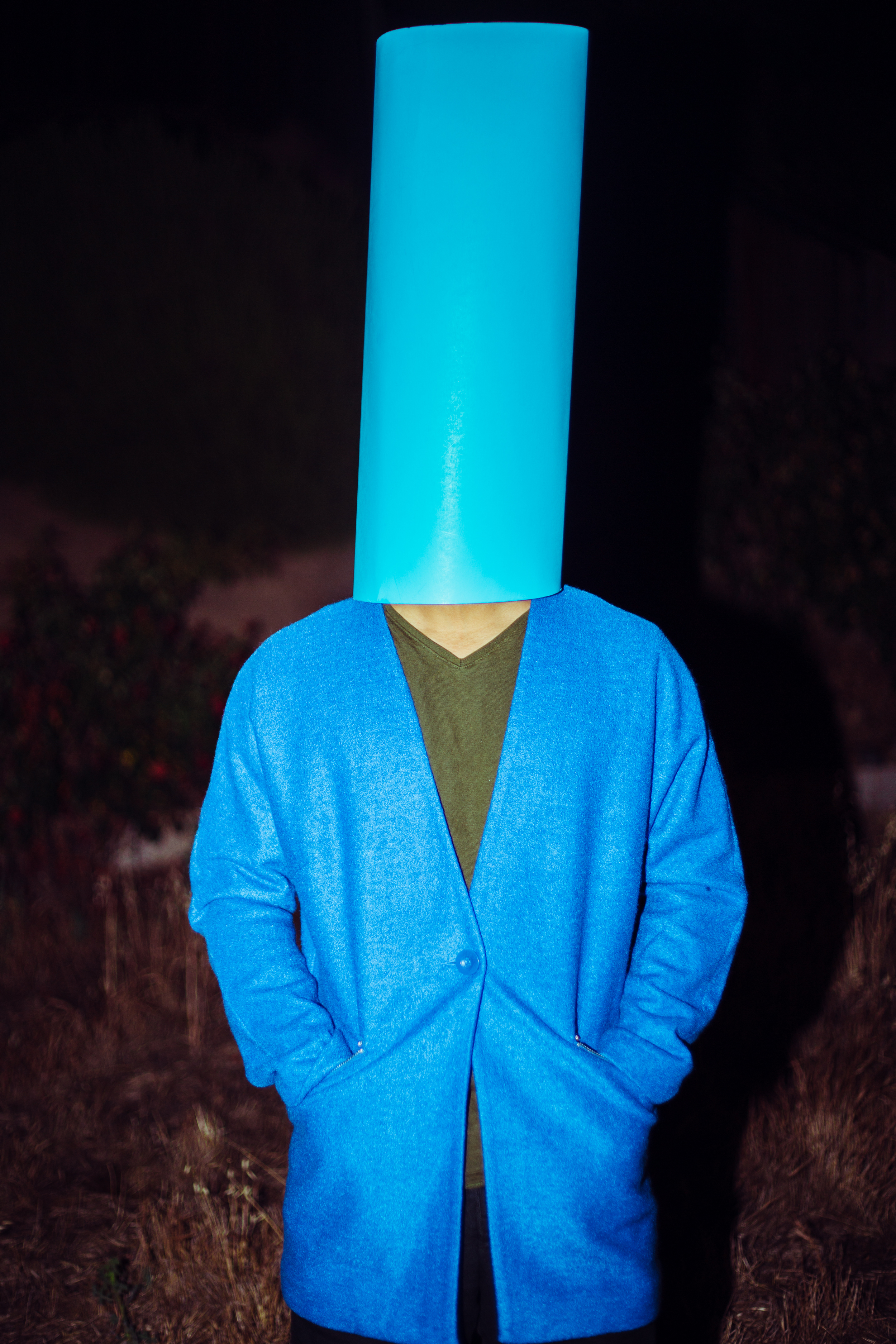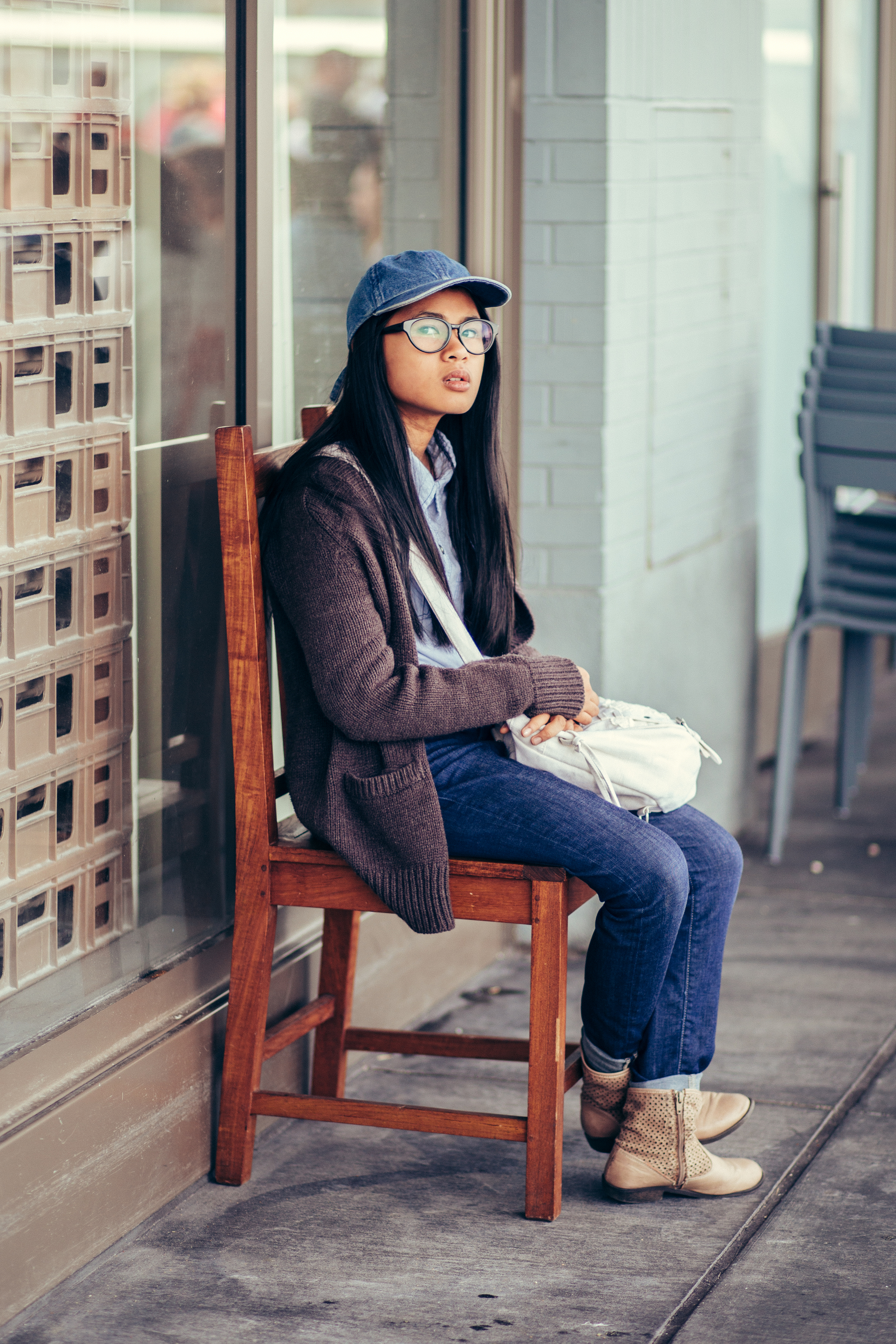 180/365
Even though we spend most of our day in SF waiting for our ferry to dock, we still had a great time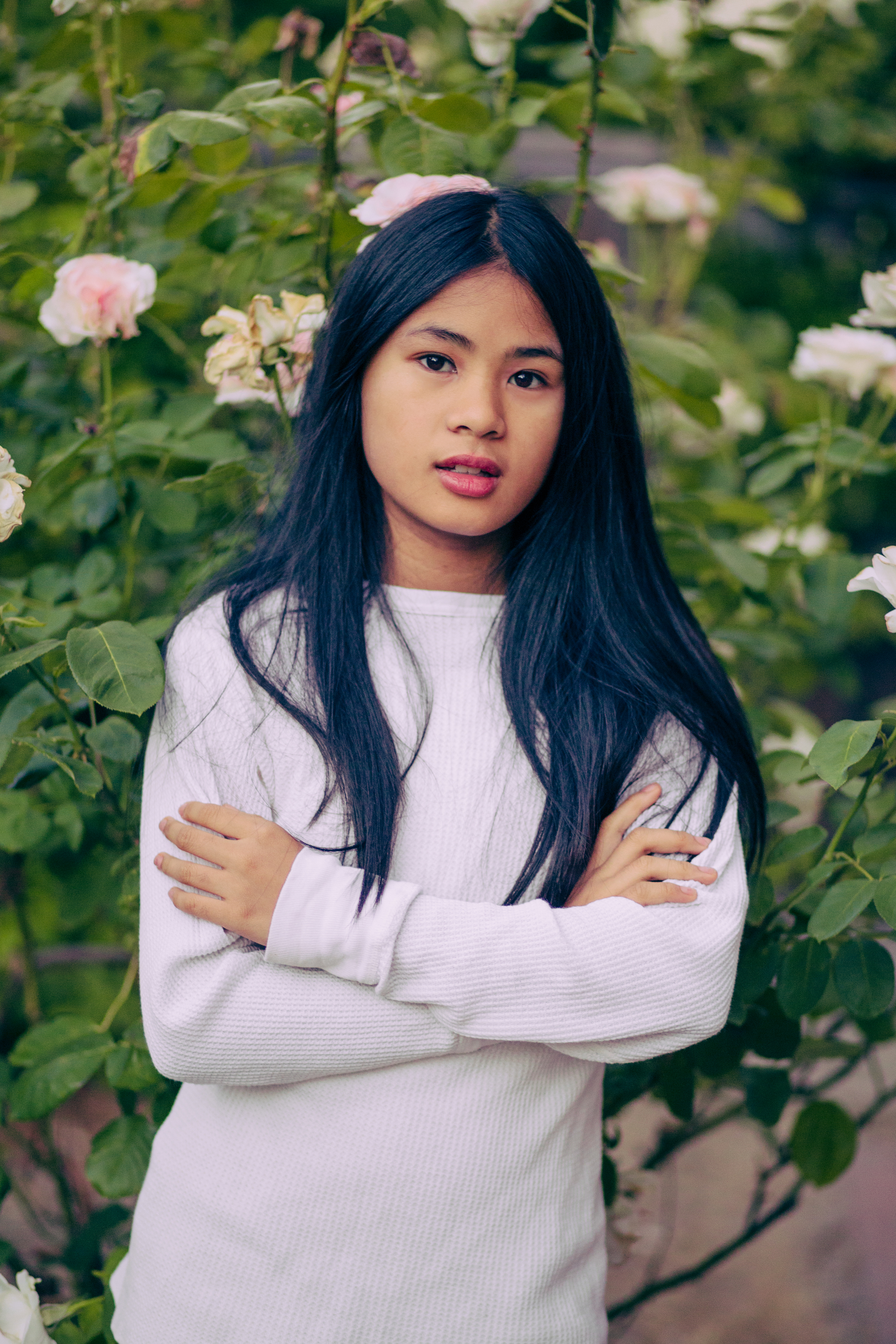 Day 181/365
My little sis sporting the latest in afternoon nap fashion.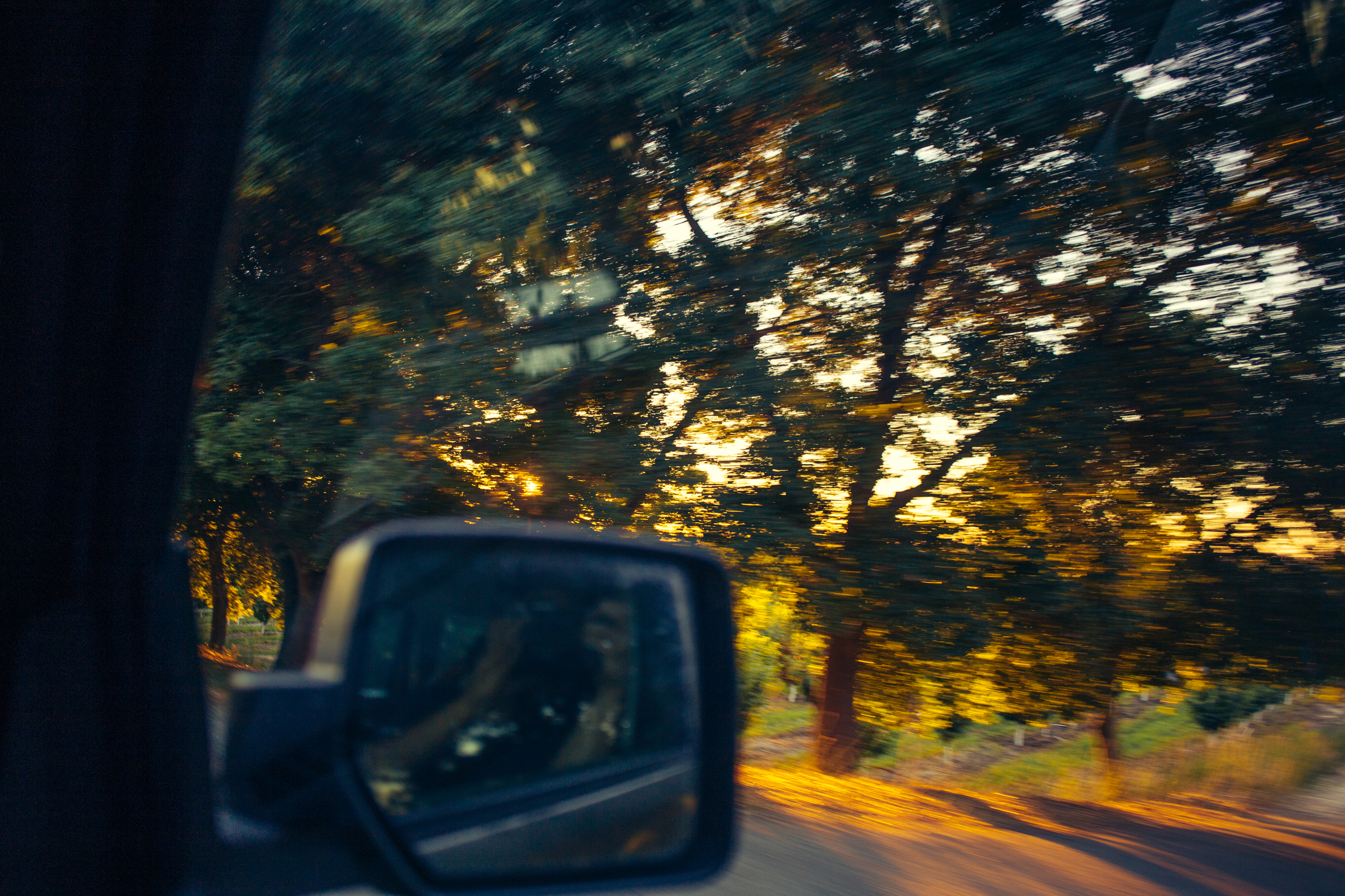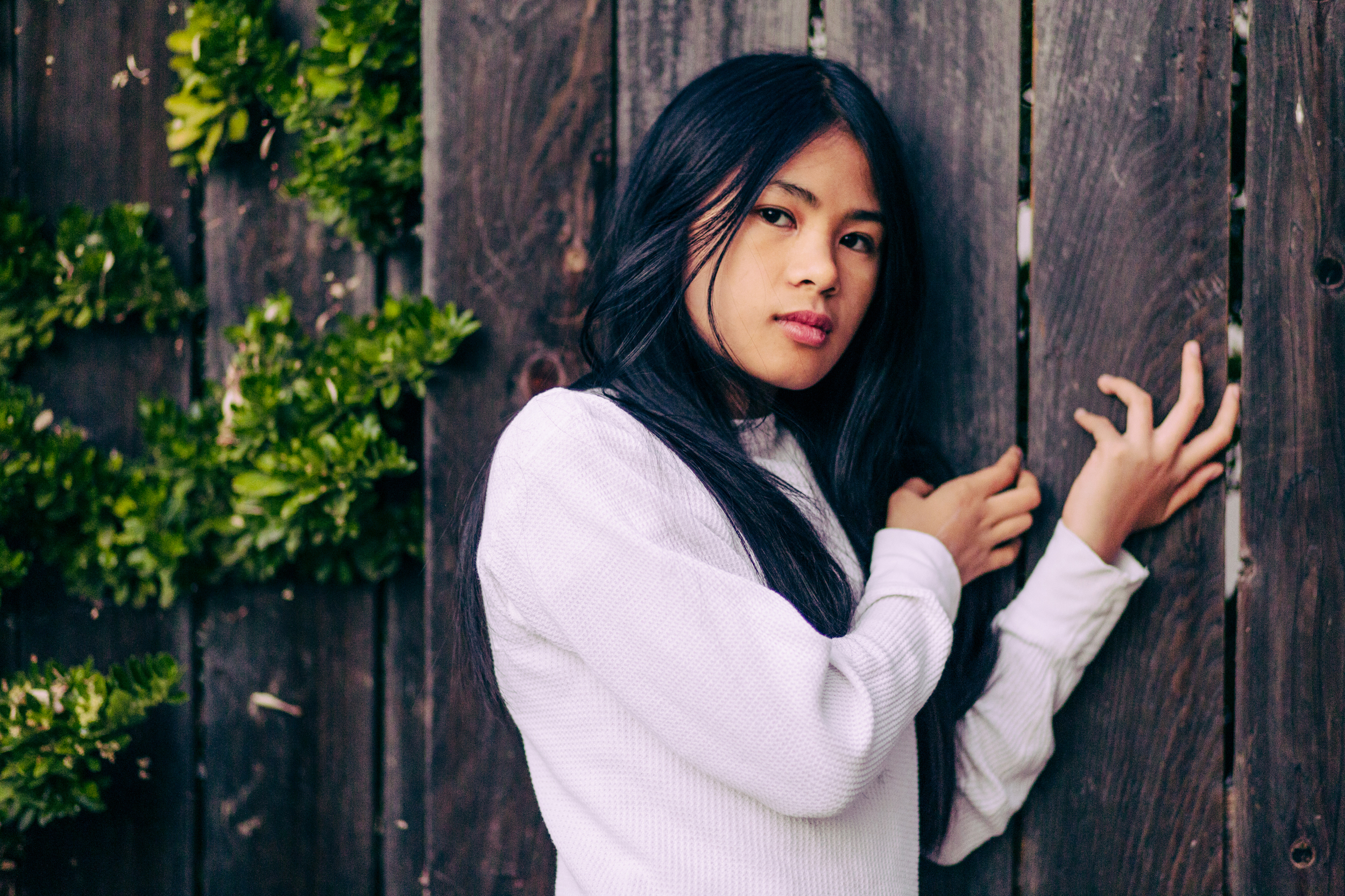 Day 184/365
My sister is really working that wooden fence.
Day 186/365
I wonder what life is like on this island.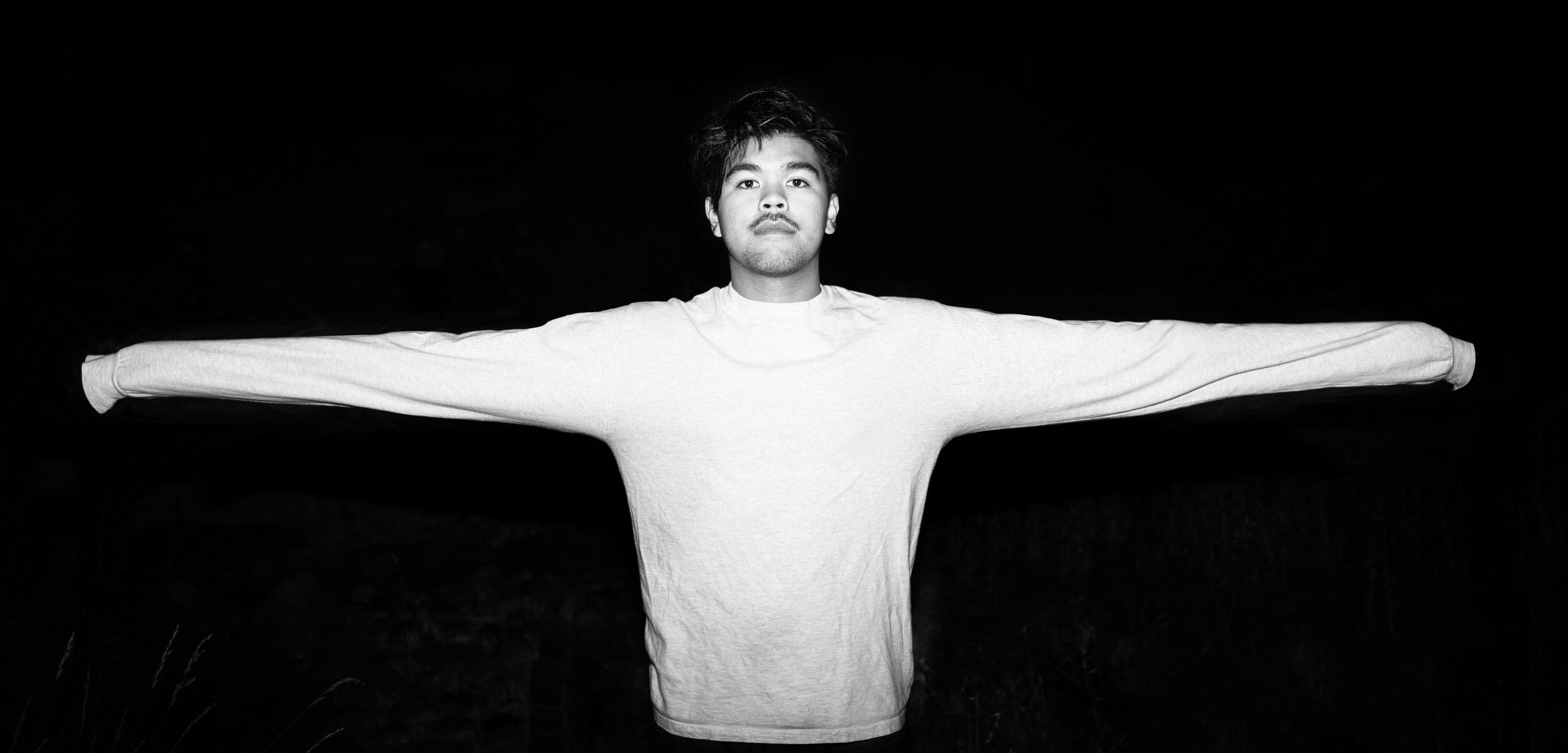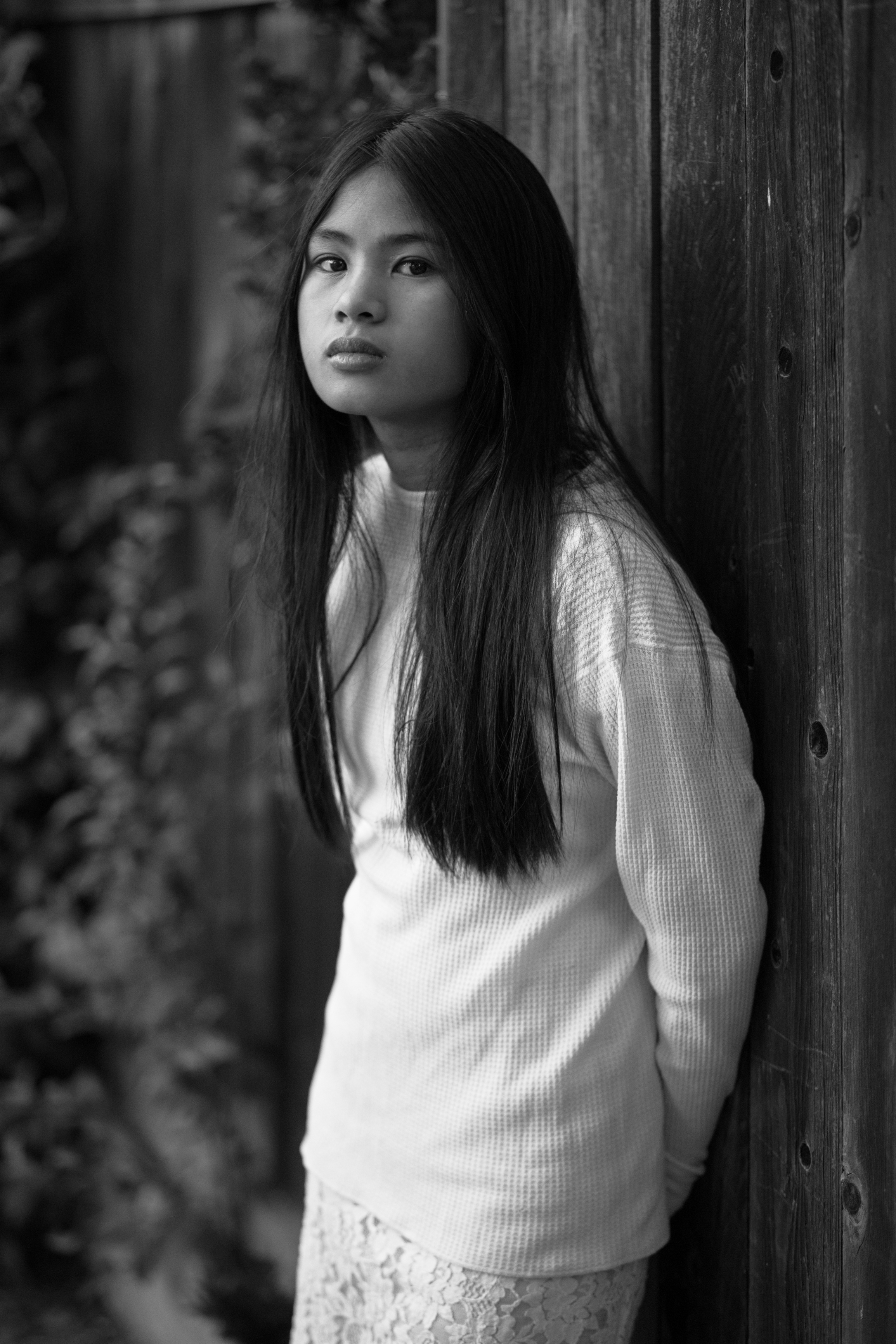 Day 188/365
My sister perfectly expresses how my summer has been.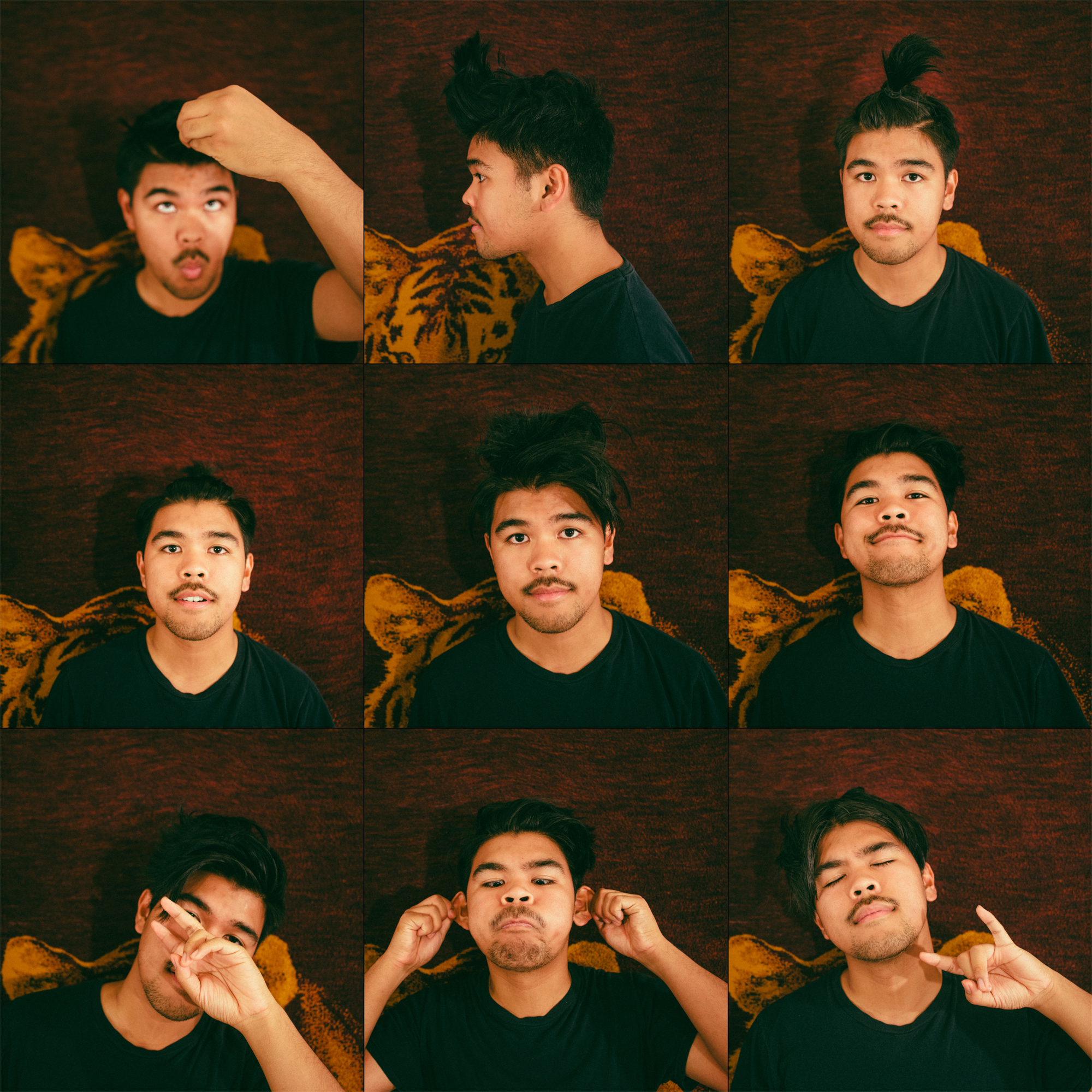 Day 189/365
My dad is really annoyed w/ me because I refuse to get a haircut, even though he's offering to pay for it. With all hoensty, deep down, I agree that short hair suits me better, but I'm having so much fun with all the #looks I can put on.
Day 191/365
The trick to look this cool is to eat ALL of your vegies.
Day 192/365
Let's forget about my galette from yesterday. This, this right here is my masterpiece. It's a honeyed pear & fig galette with a cream cheese crust and caramel base. Summer has left me bored and with very little to do, and creating, whether that be an oversized tart or a photograph, gives me purpose. Shout out to Vanny for helping me with this work of art and correlating baking with personality traits.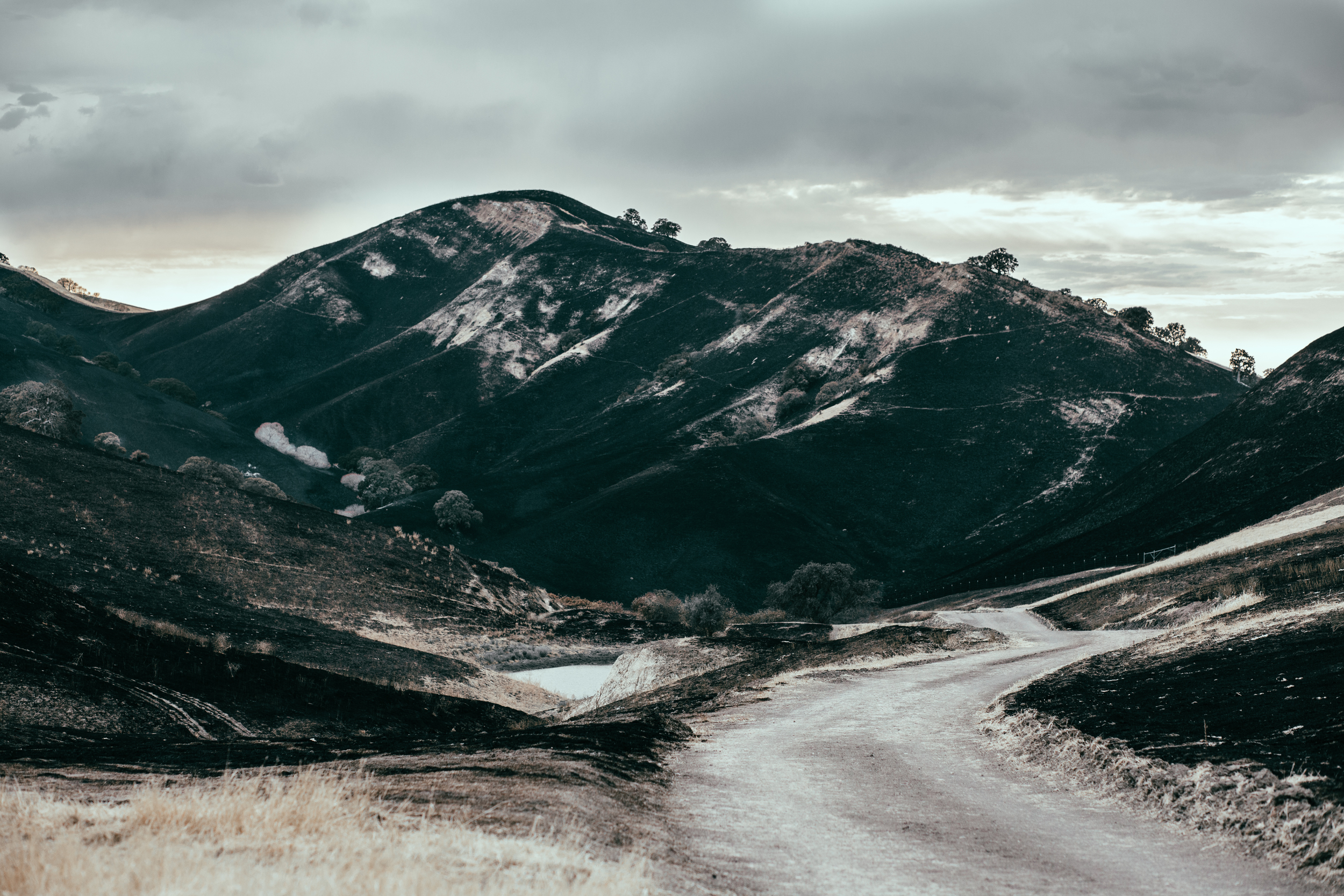 Day 195/365
All of this dirt flew in ma face.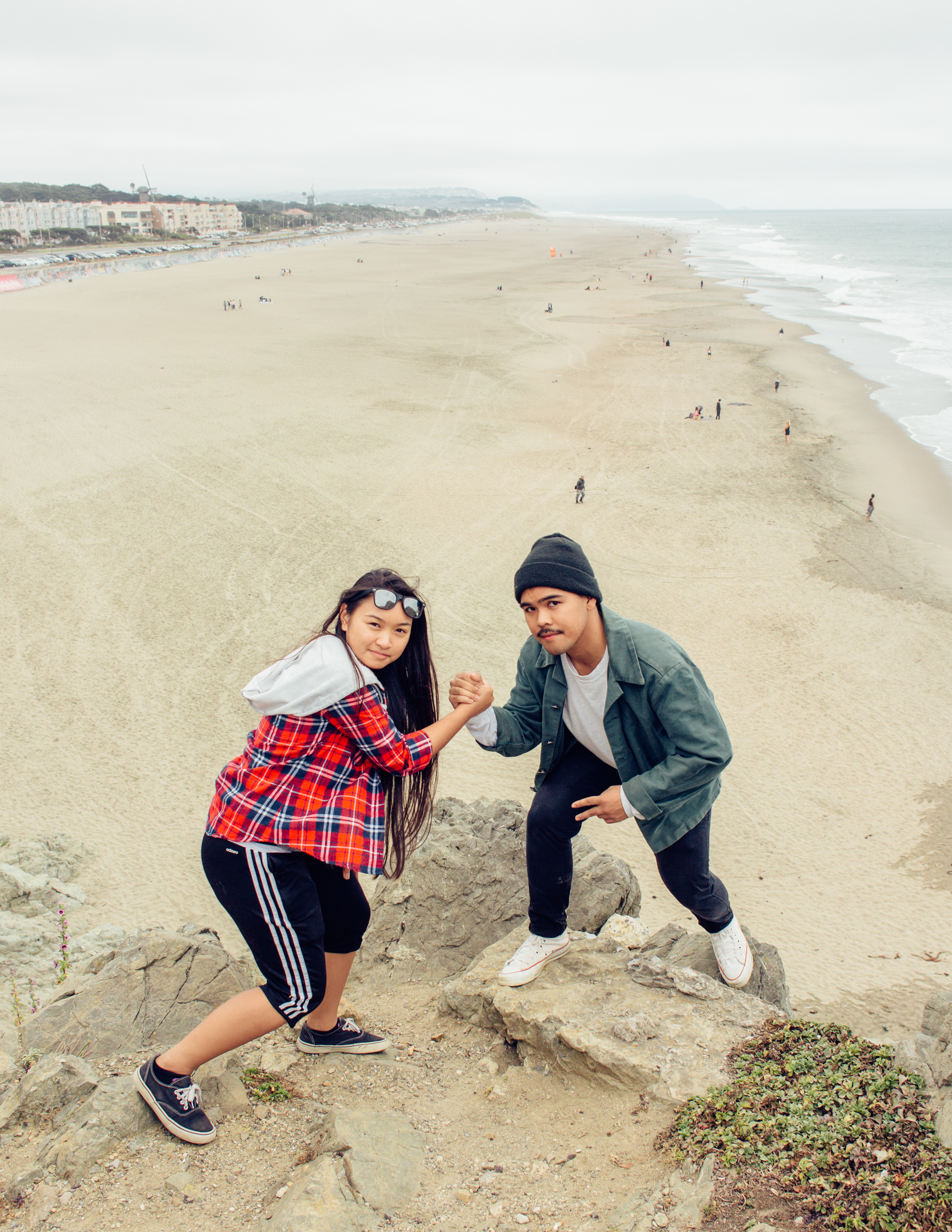 Day 196/365
Risking our lives for sweg
Day 196/365
This is probably one of my favorite landscape photos I've taken thus far.
Day 199/365
Congrats to my parents for being so in love for 22 years. Y'all are #relationshipgoals for sure.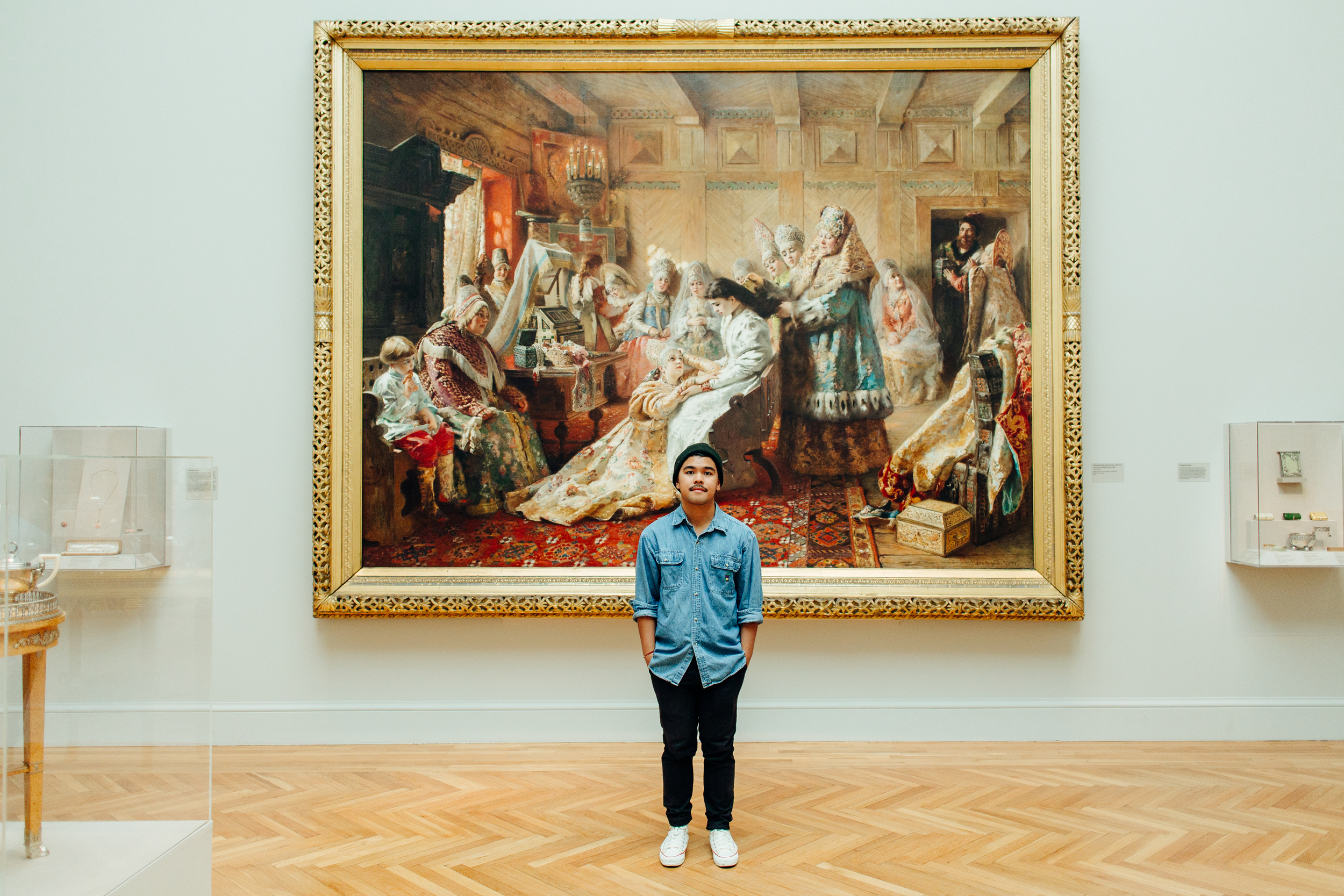 Day 198/365
A picture of a work of art and some painting.
Day 200/365
DAY TWO HUNDRED. This little photo project/year is really going by fast, but I'm glad it's filled with the coolest friends I can always rely on.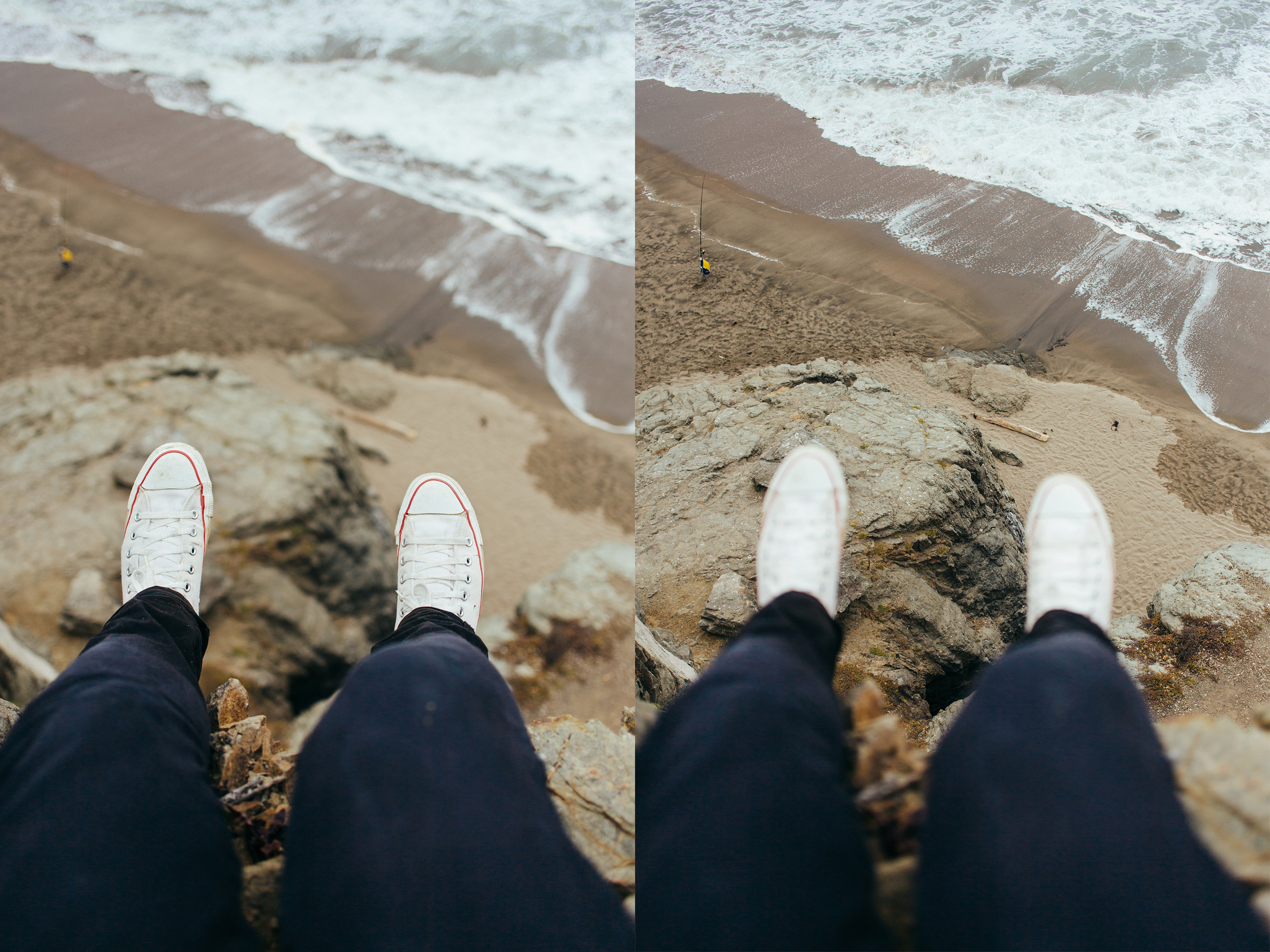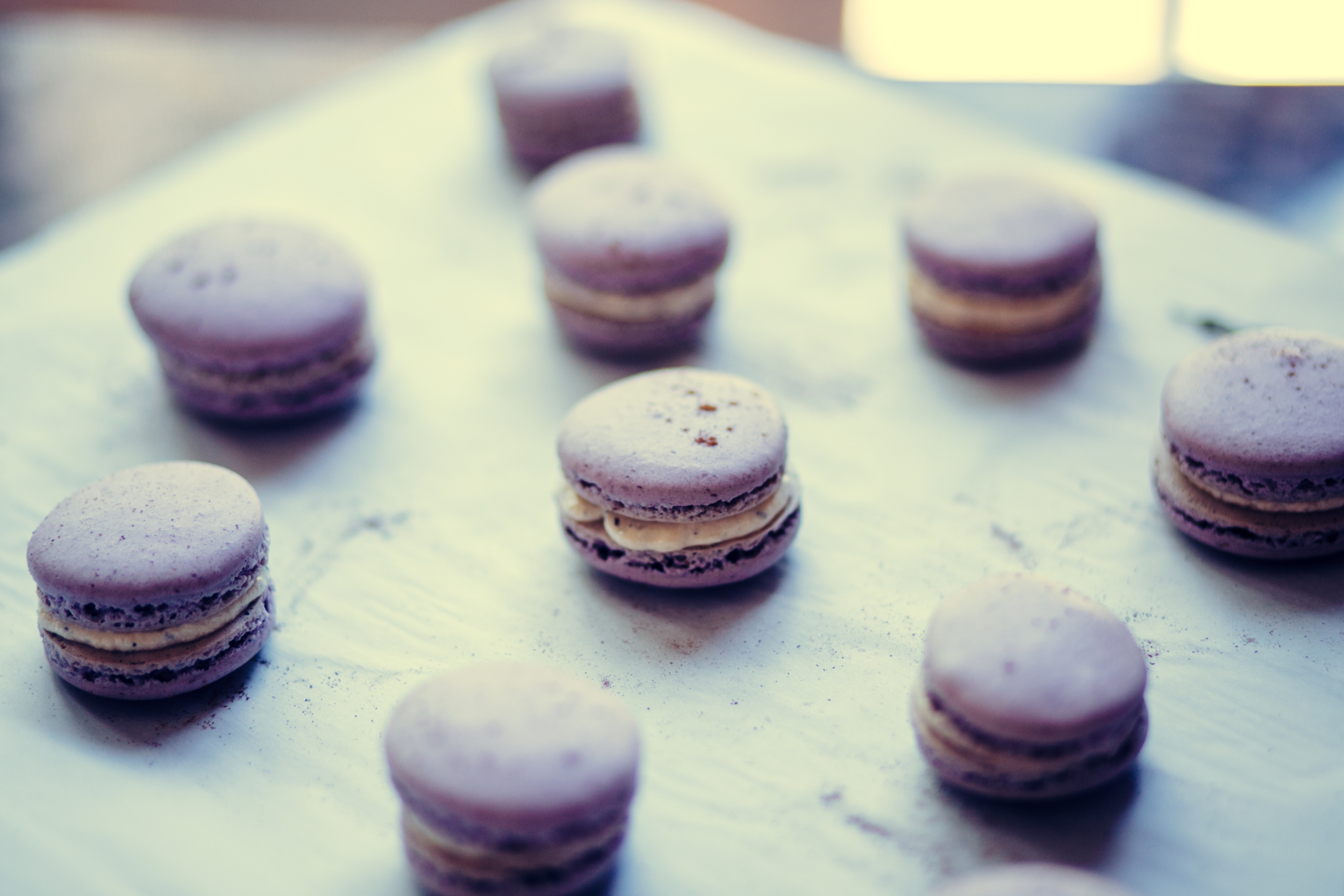 Day 204/365
Lavender & Earl Grey Macarons.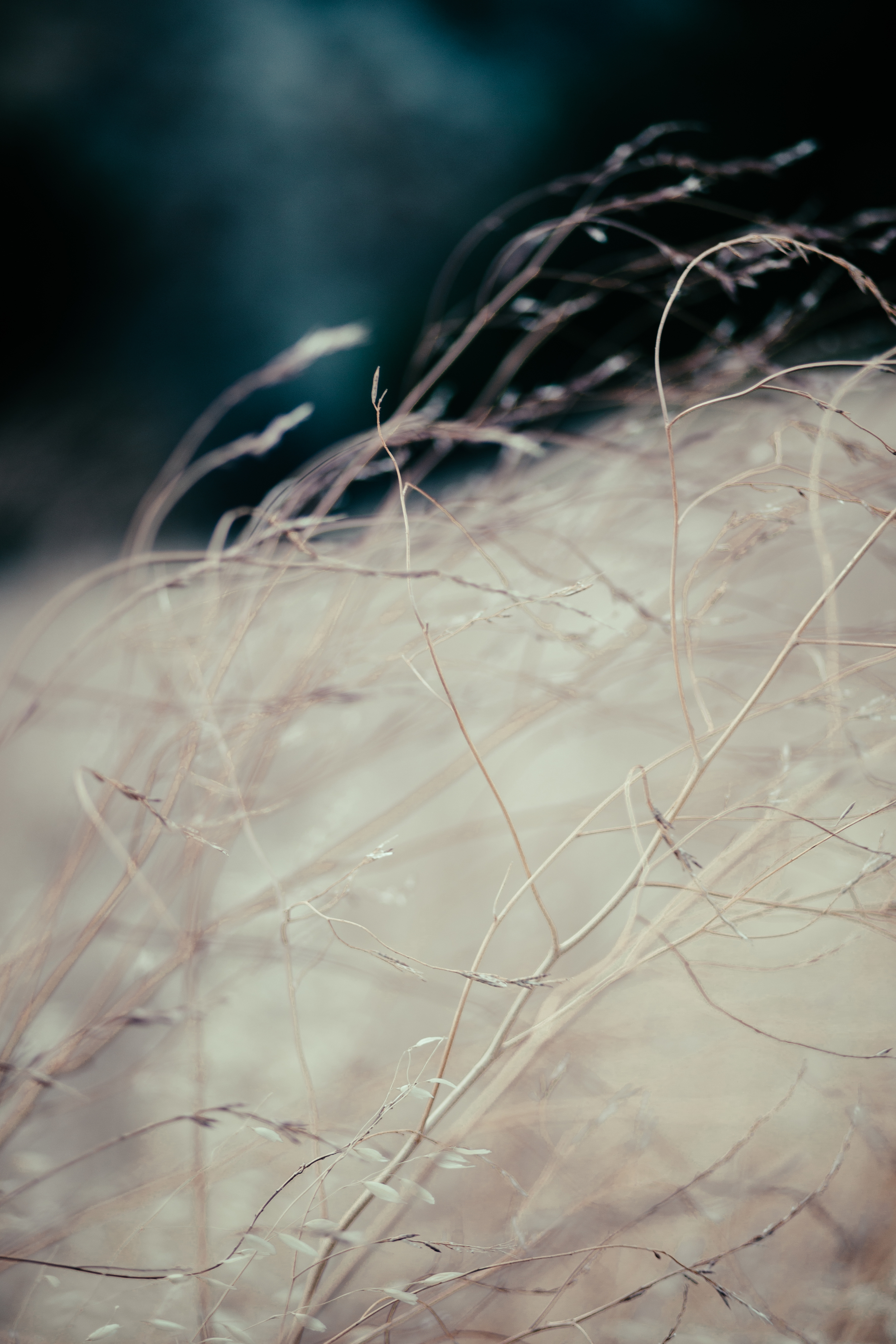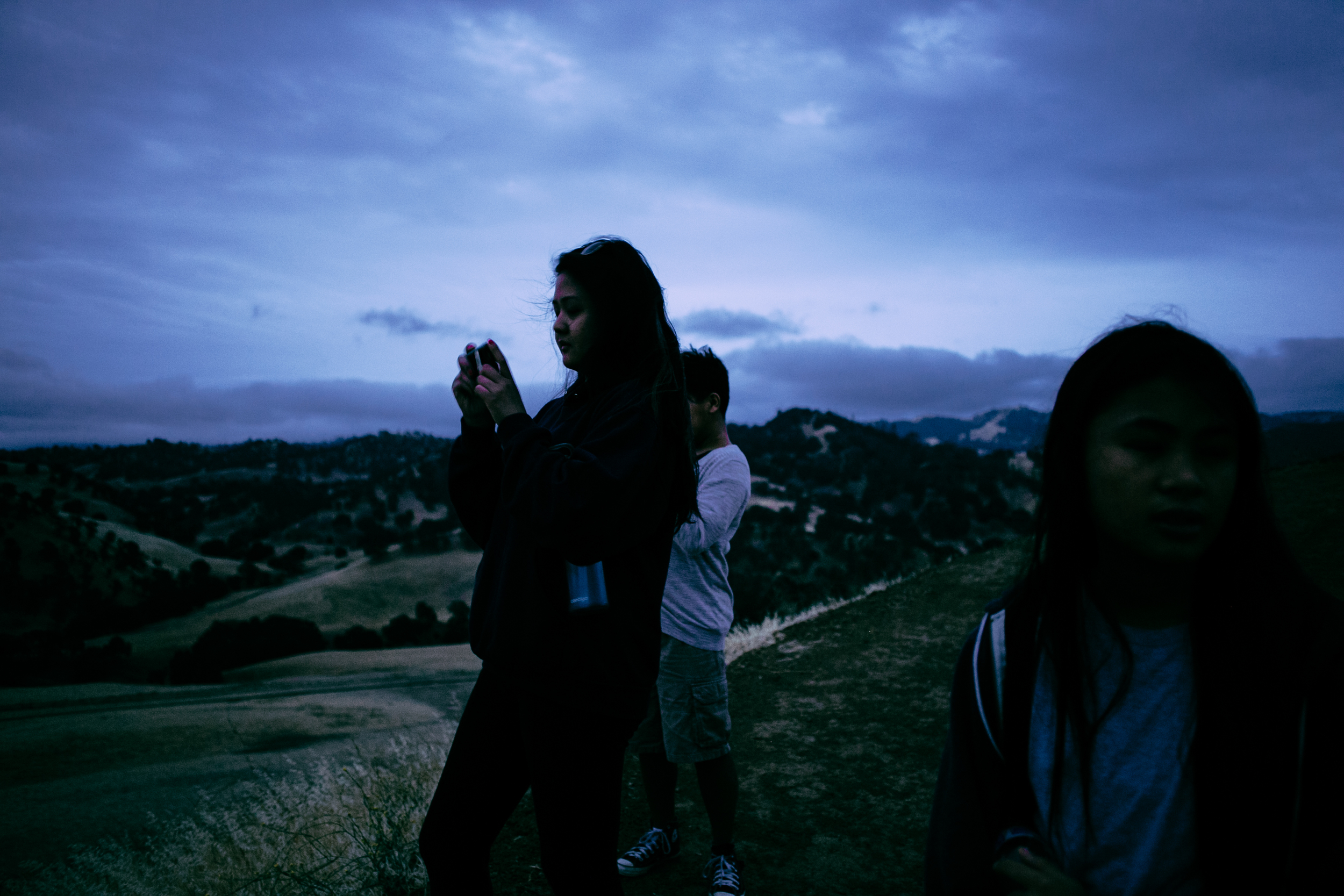 Day 205/365
Last week, Vanny, my siblings, and I woke up around 4 a.m. to catch the sunrise on top of a hill. Sadly, we our early sky was sunless, but we still got our cardio on.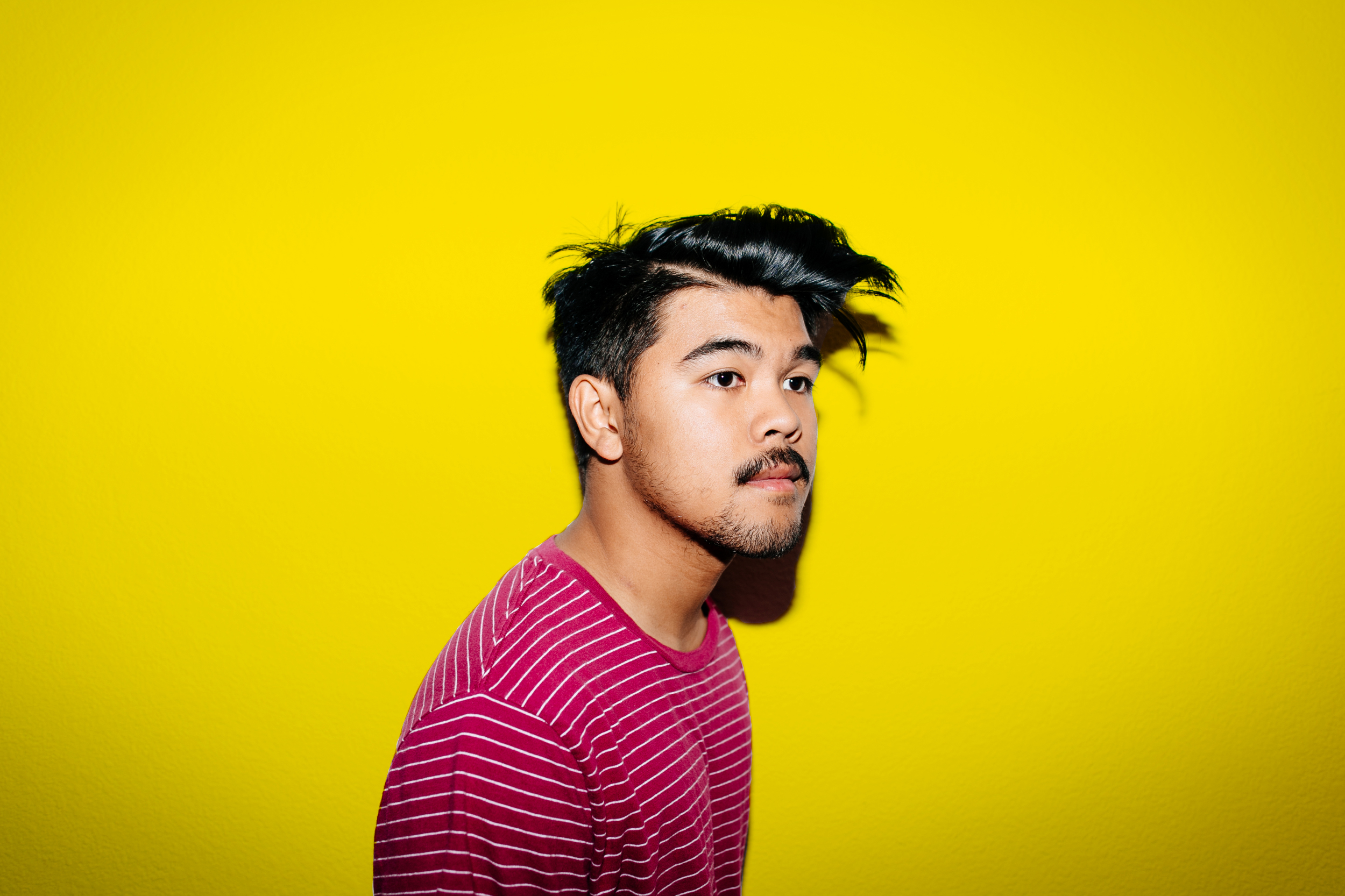 Day 206/365
Looking deep into my future
Day 207/365
It's 3am and I scrapped my last minute idea for a photo and chose this instead.
Day 208/365:
My sister as a nocturnal creature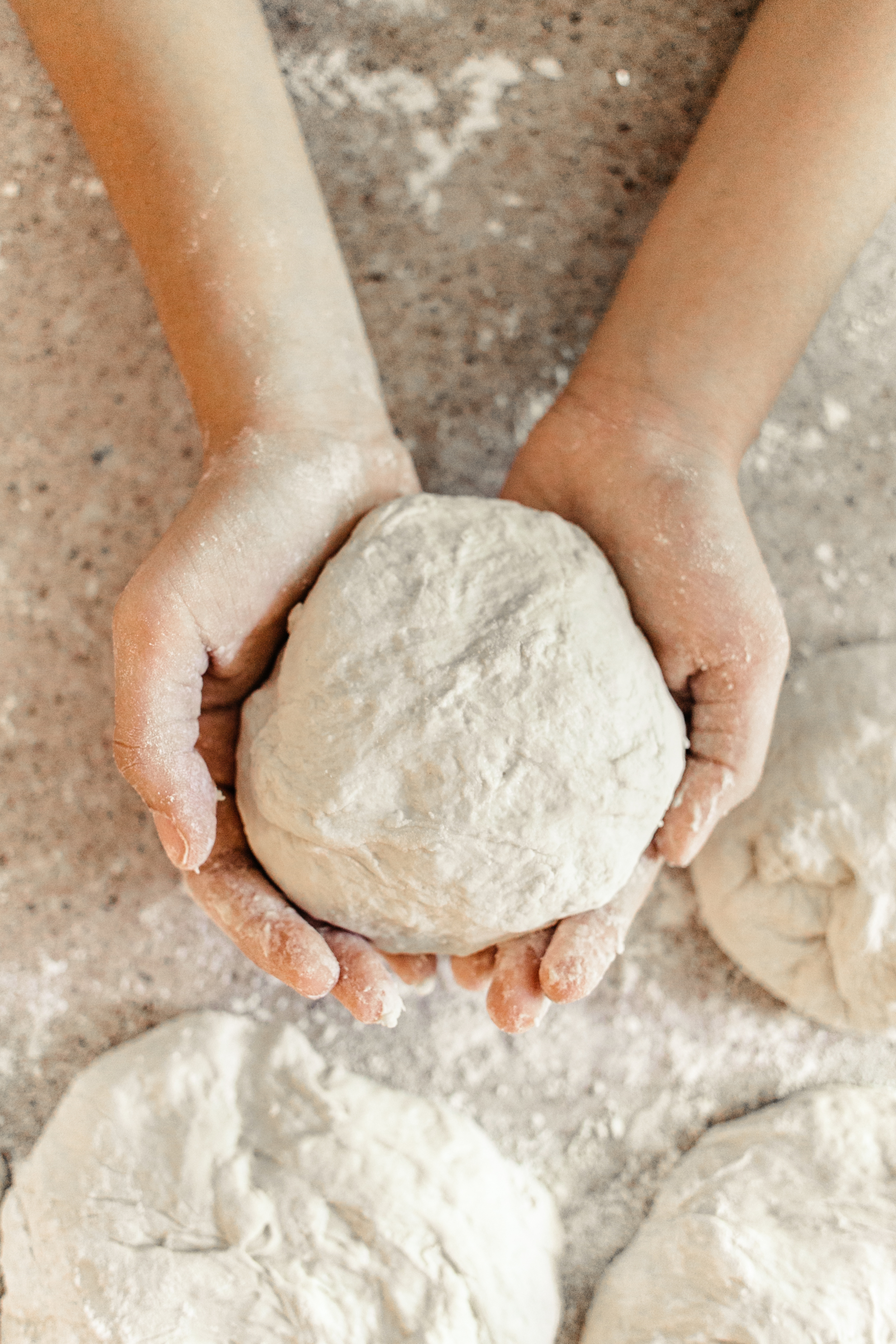 Day 211/365
My sister and I rolled balls of dough for tomorrow's pizza party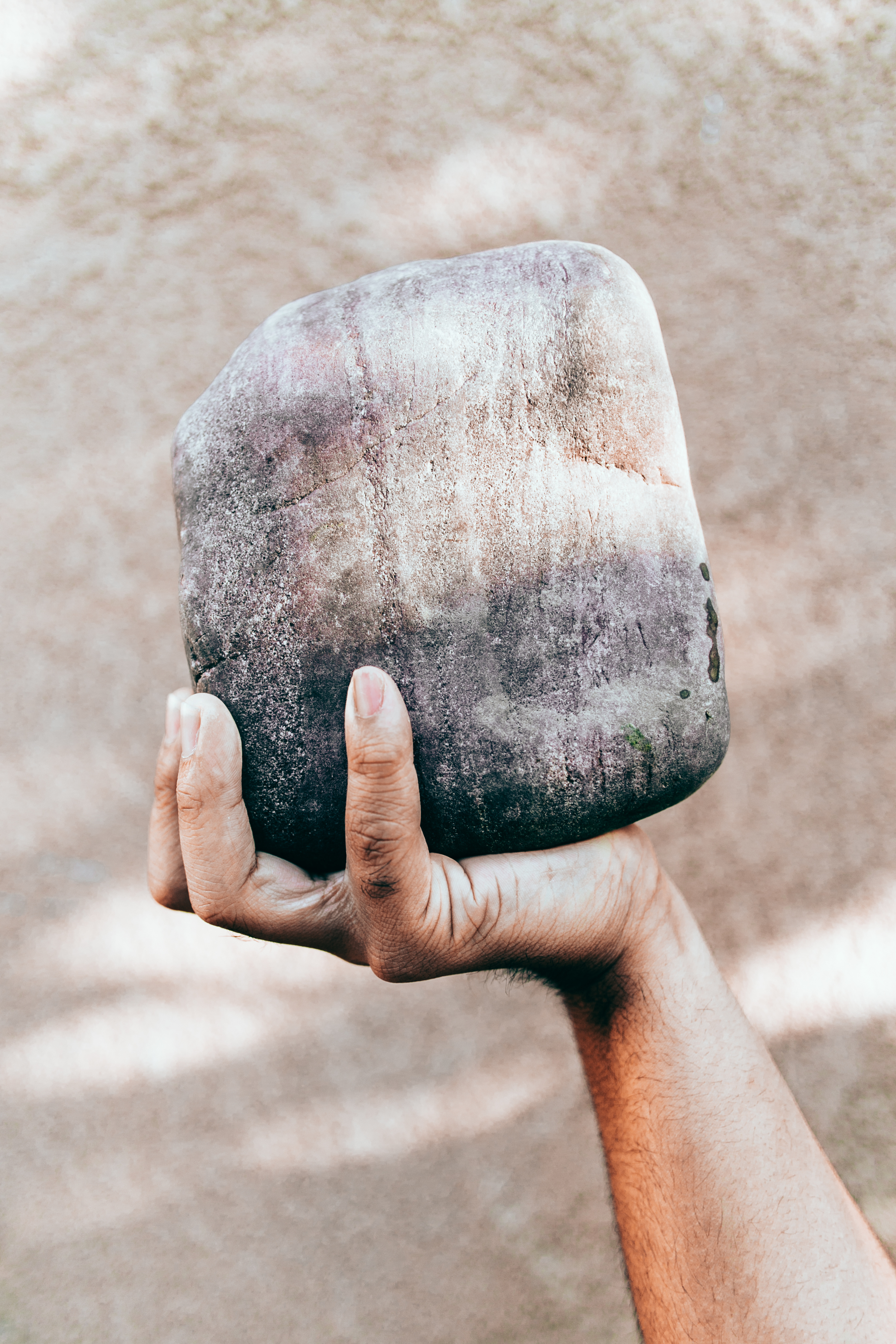 Day 209/365
This rock is now room decor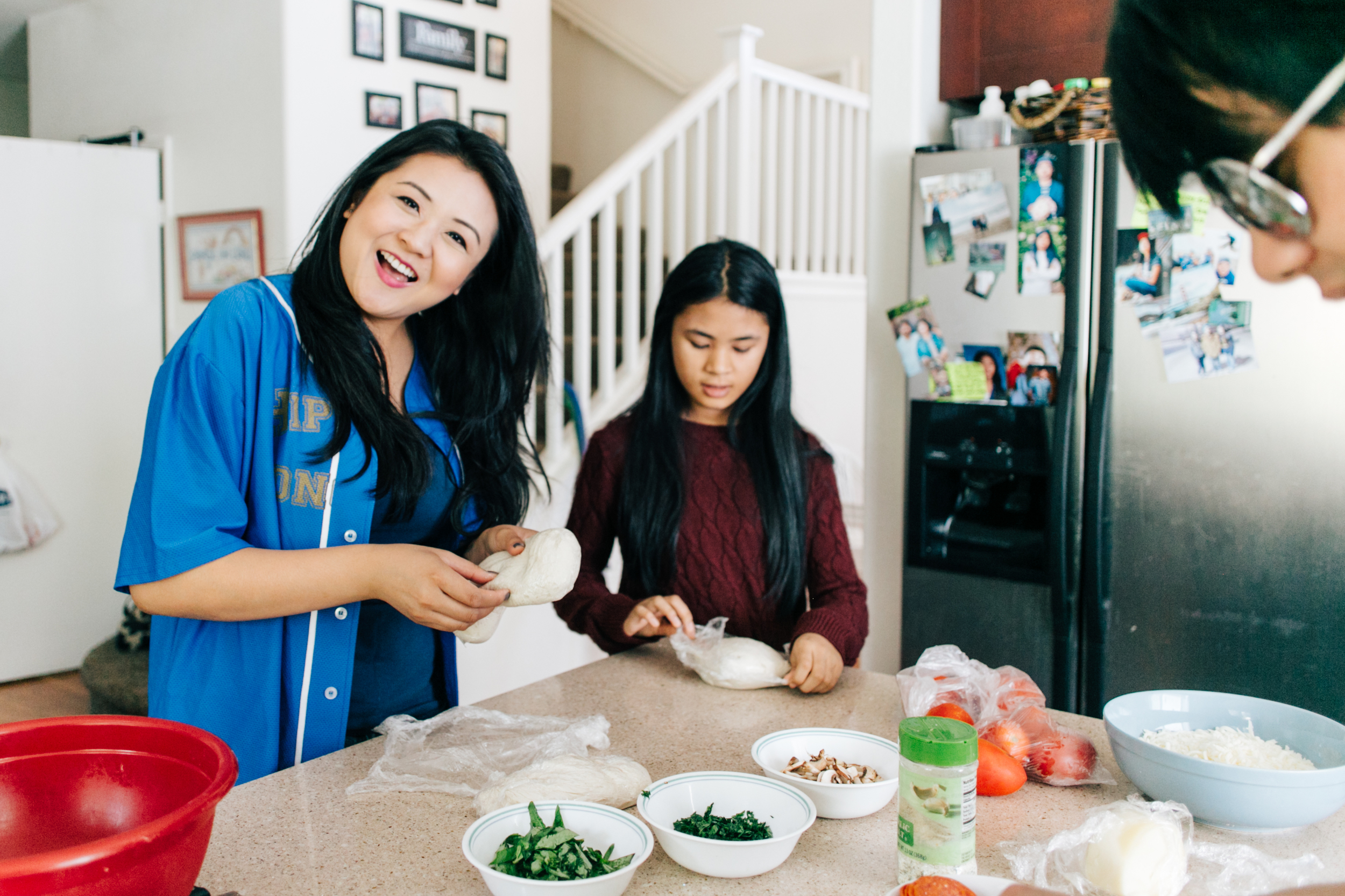 Day 212/365
Today we had a pizza party which turned into a mocktail party and then into a cookie party.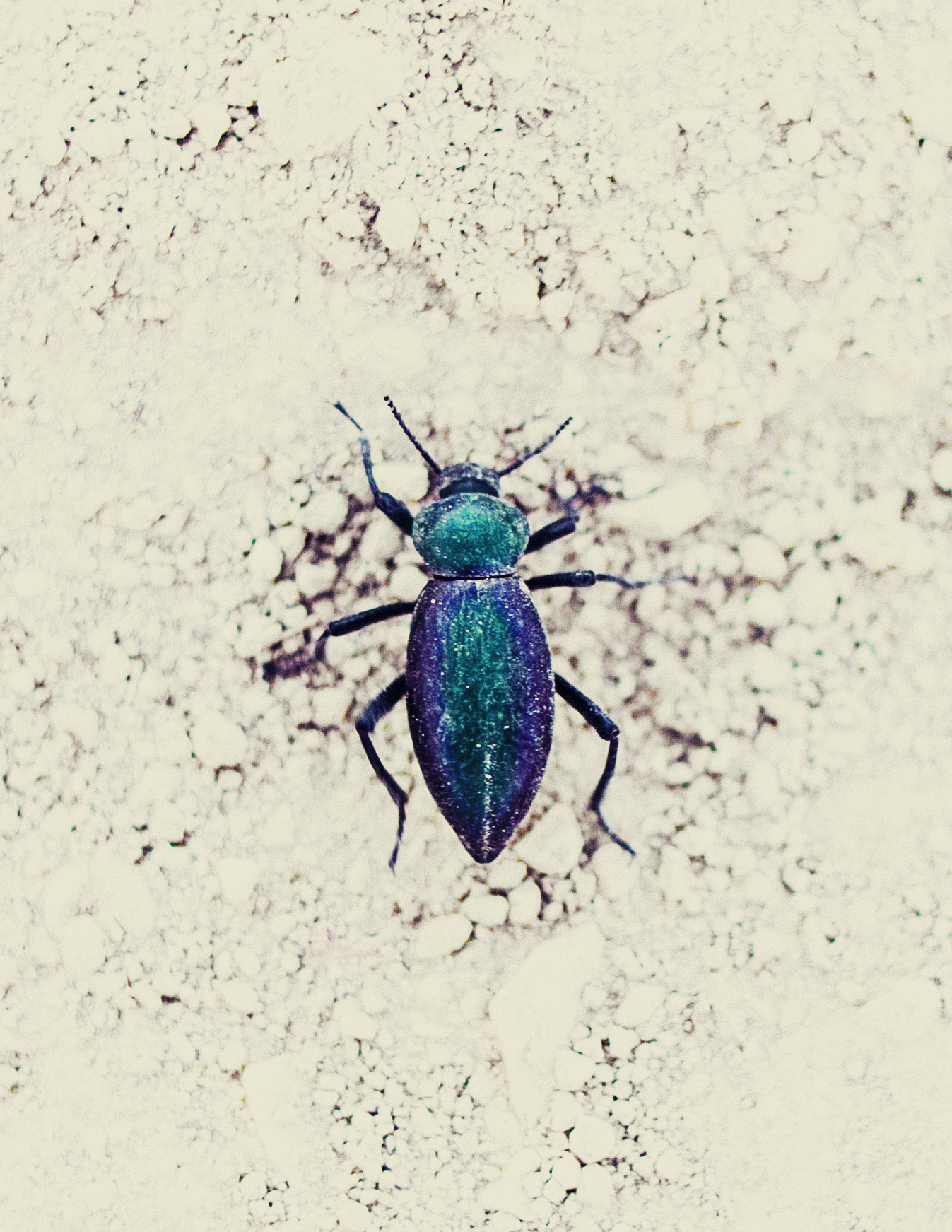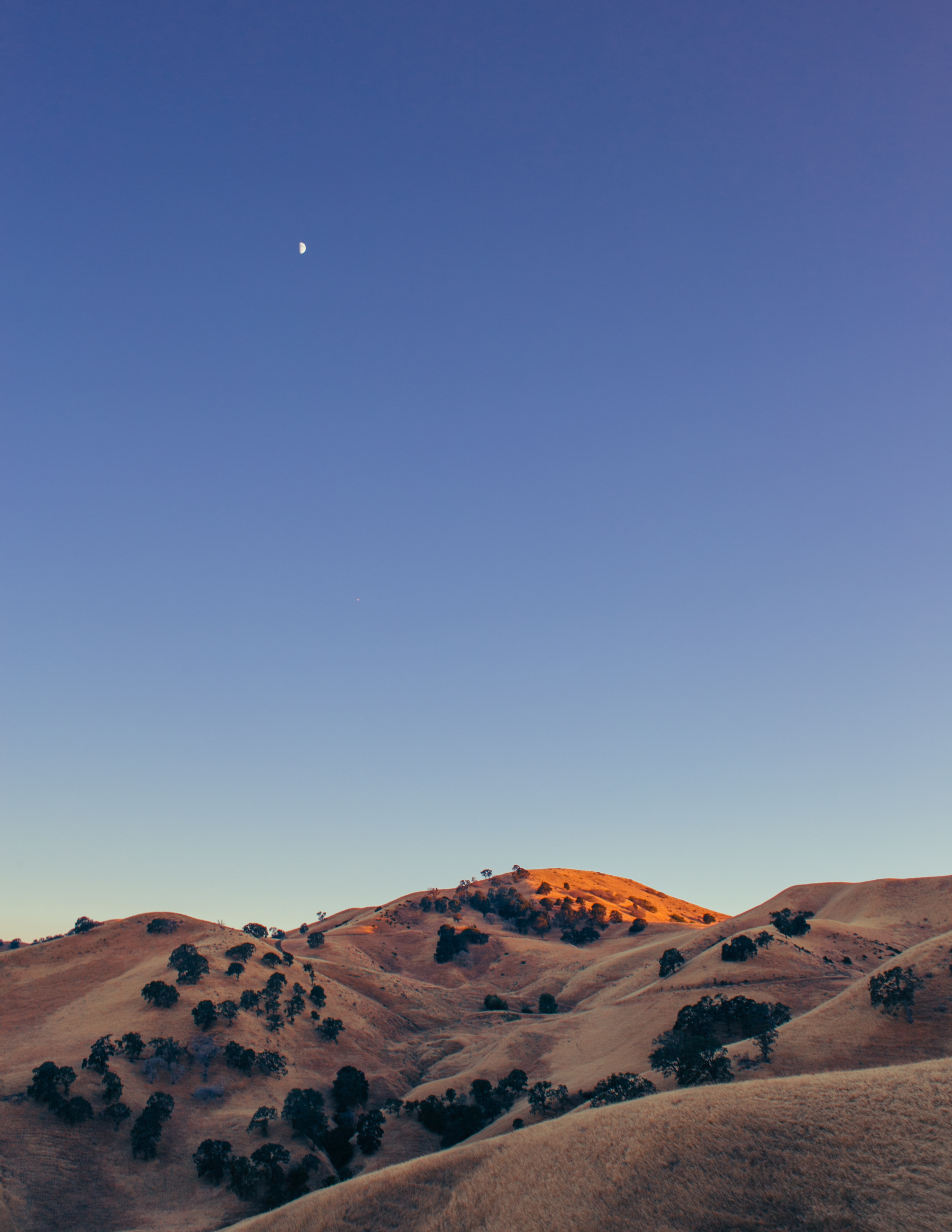 Day 213/365
Hiking today was painful in the most artistic way possible.
Day 216/365
The freshest I've been this summer.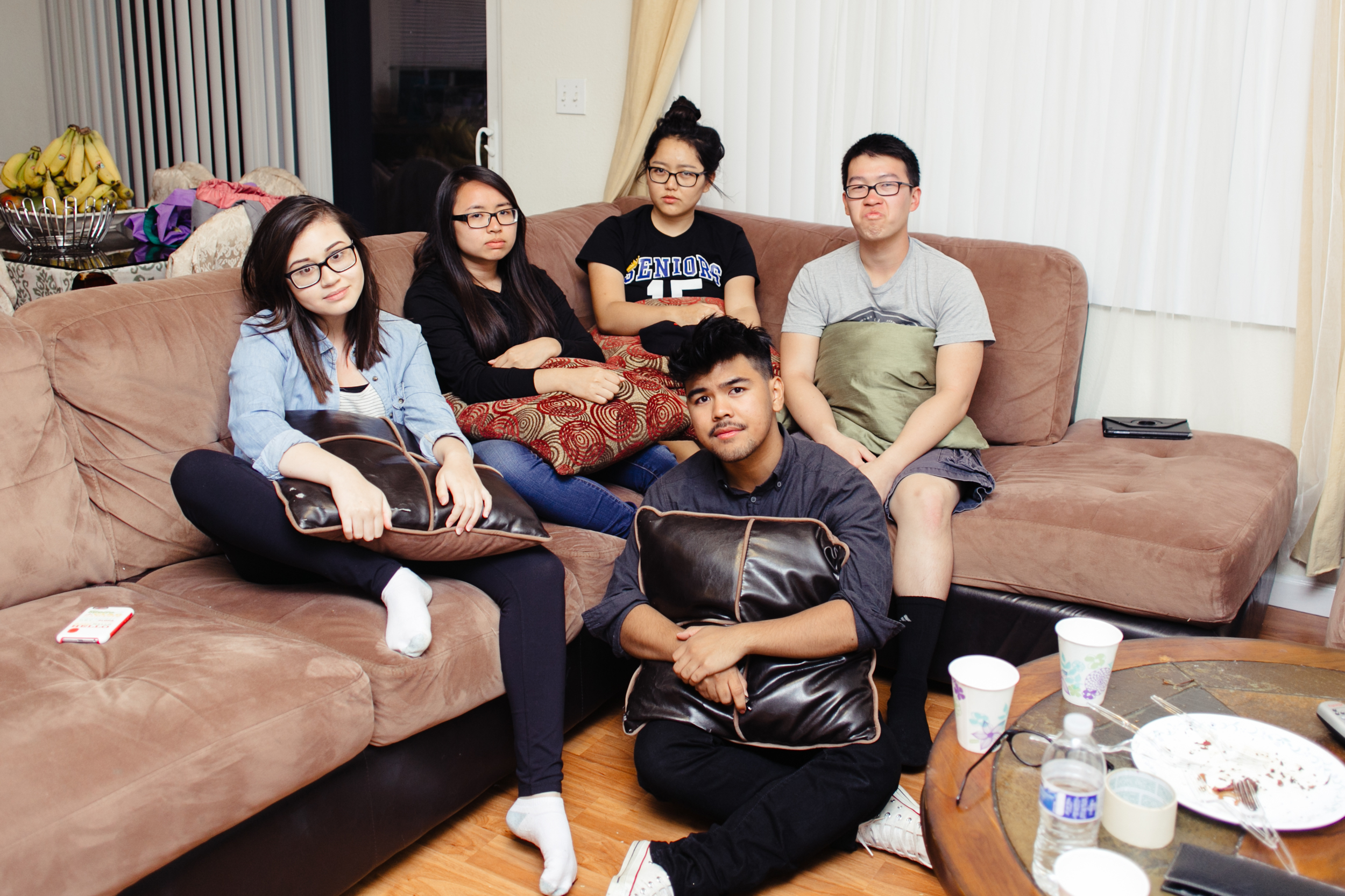 Day 217/365
Clearly, today's trip to the city toughened up our skin.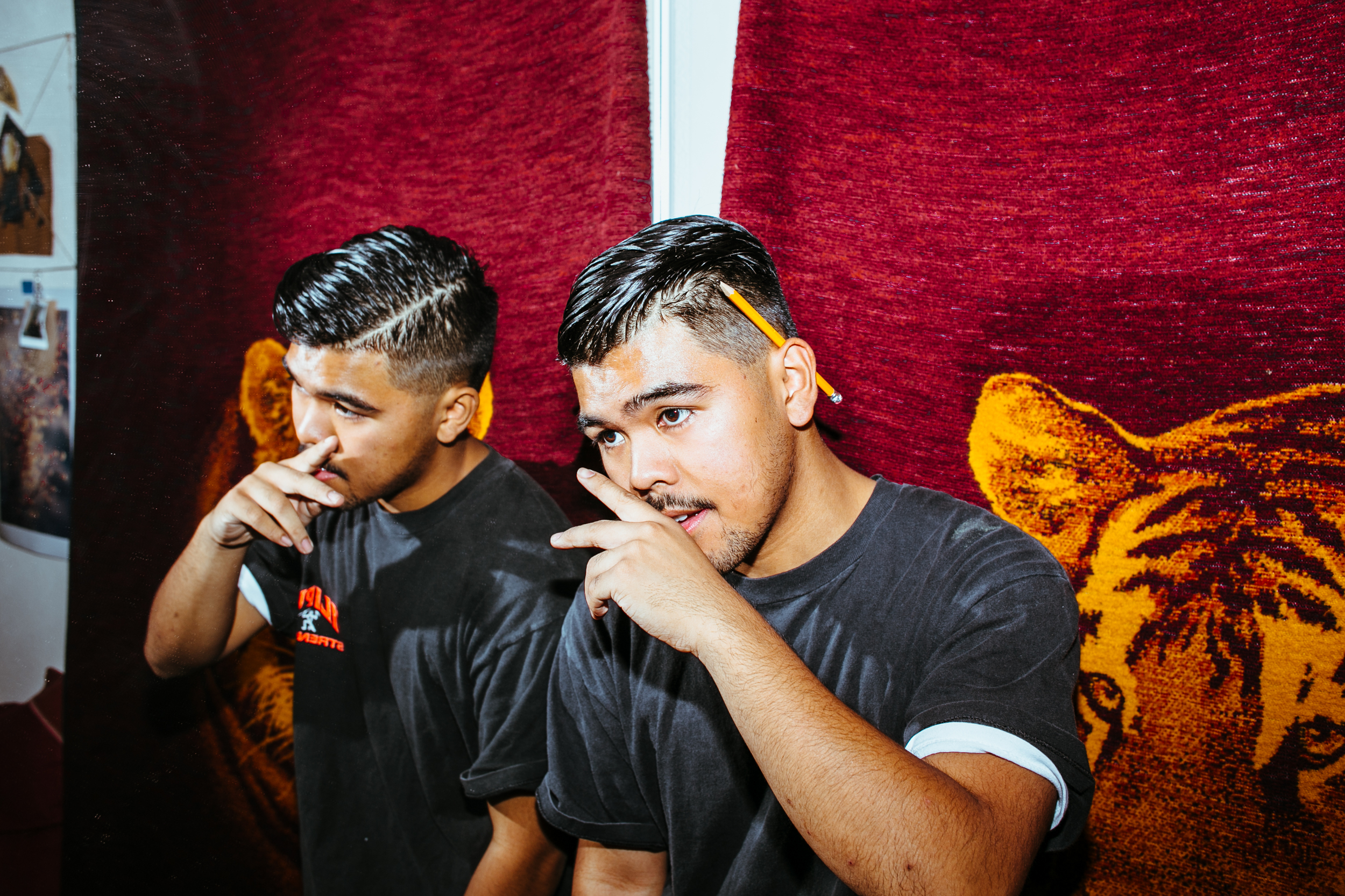 217/365
A casual #moment for me, just greeting the #squad at my weekend #kickback. #lifestyle #goHARDorgoHOME
Day 219
Intrapersonal control vs. Interpersonal control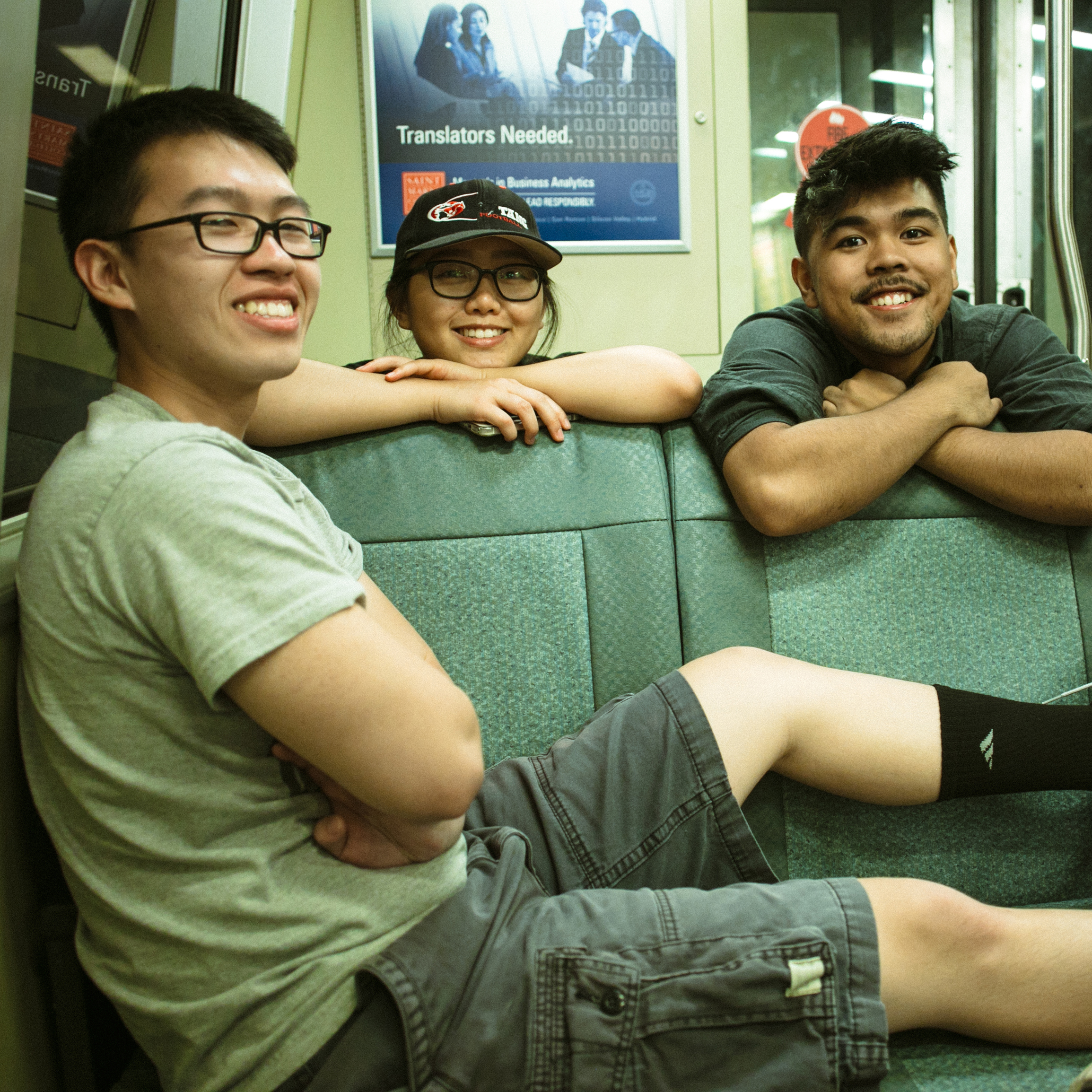 Day 221/365
Just some of my favorite people in this planet ok
Day 222/365
A picture of me breaking the rules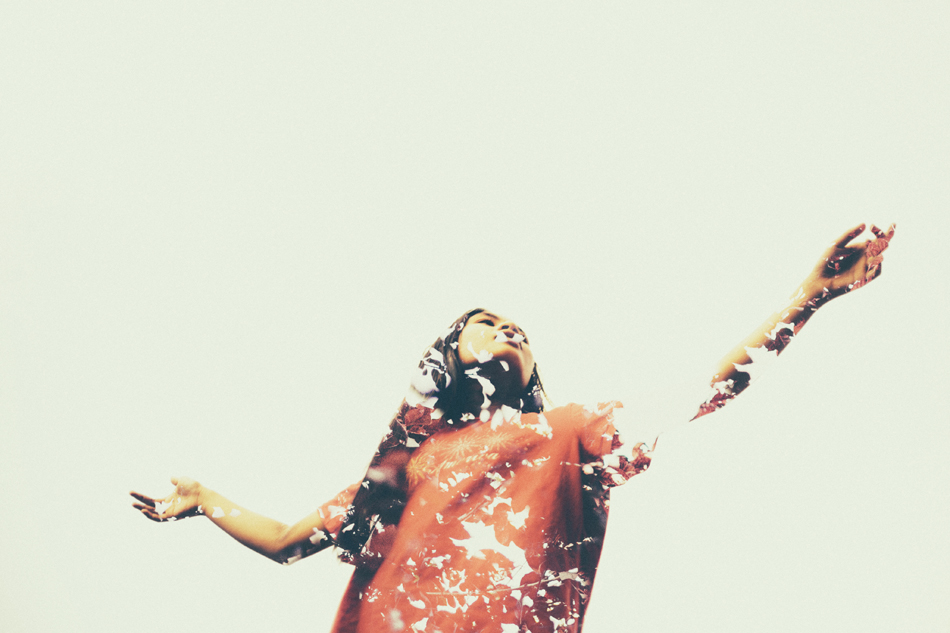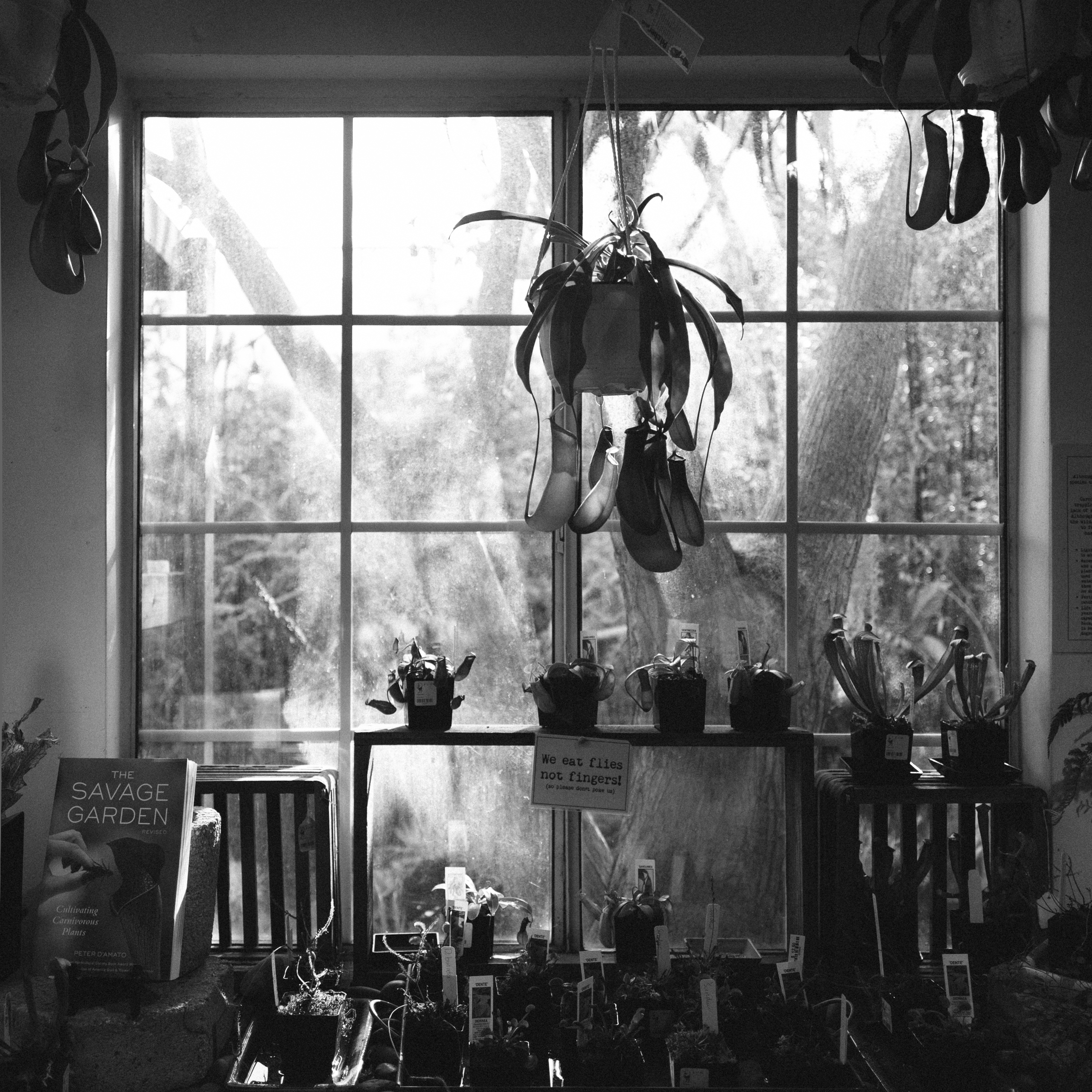 Day 226/365
My little brother is growing up so fast
Day 228/365
Summer nights. Family-friends. Food.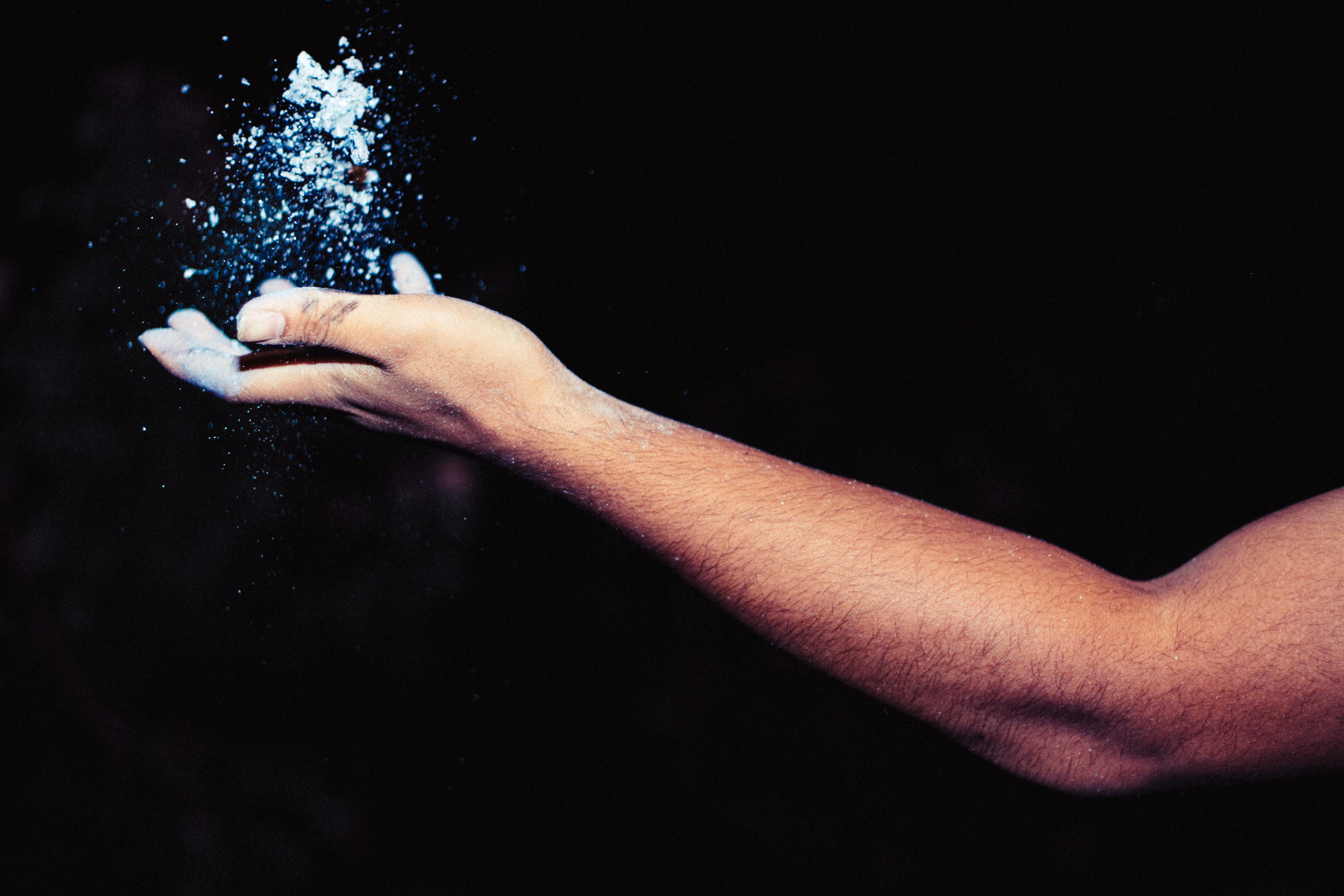 Day 229/365
Remnants of last night's fire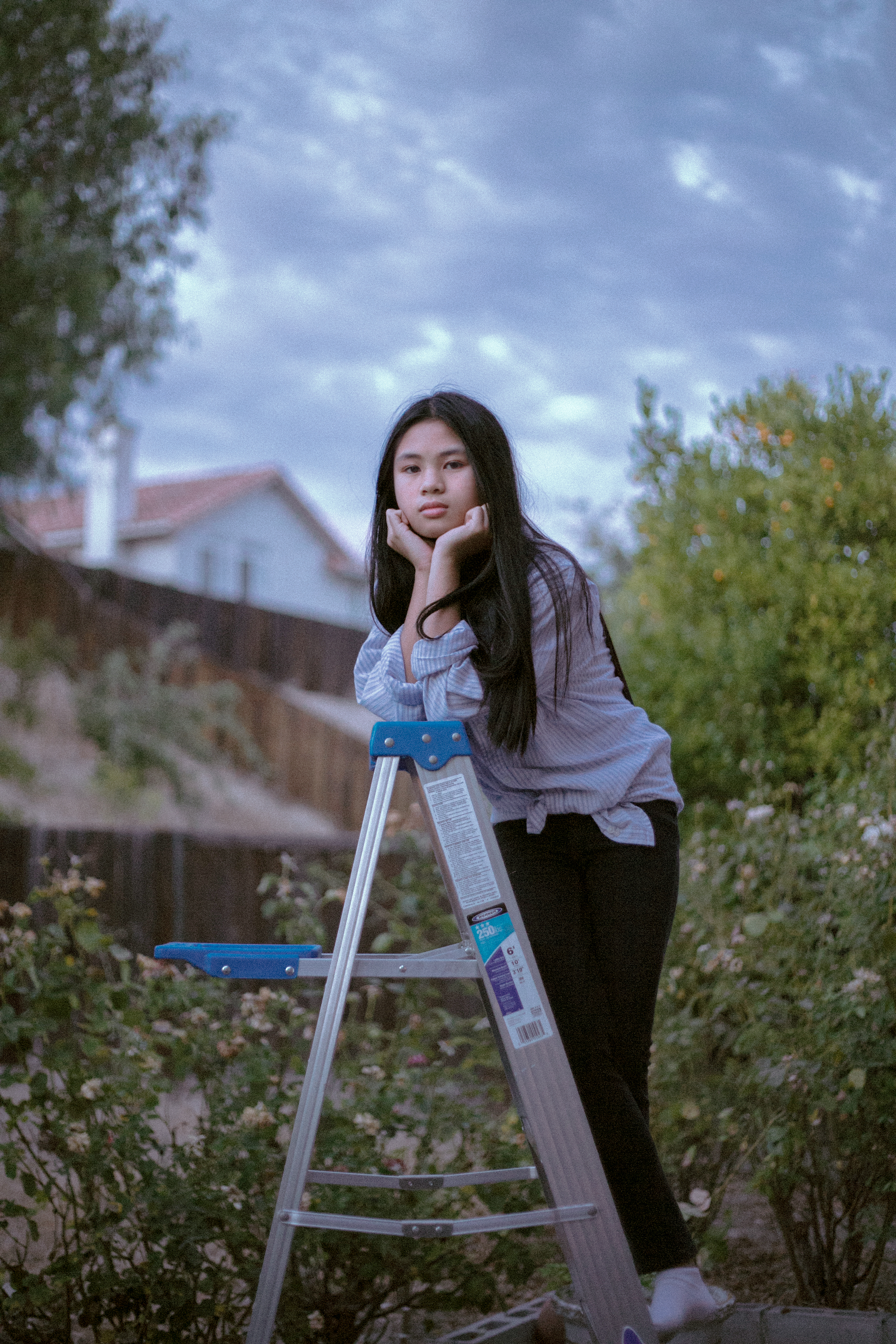 Day 231
My little sister is starting her first day of high school tomorrow. She's going to learn so much.
Day 233/365
Creatively, there's nothing really special about this photo, it's a blurred skyline of Daly City taken around 2am. Regardless, I'm in a really happy place right now, both physically and mentally, and I'm looking forward to this weekend.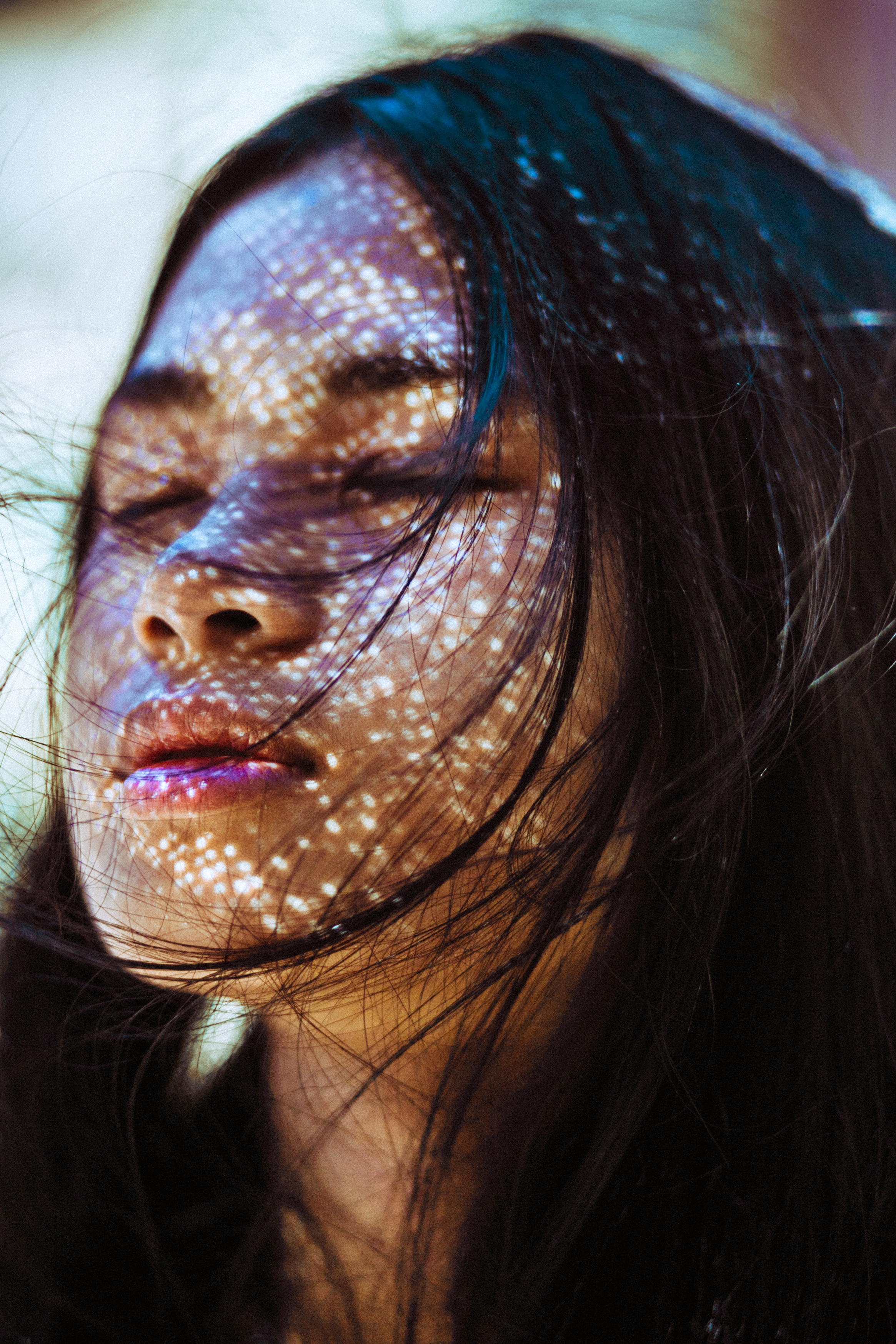 Day 232/365
A casual pic of my sister transcending the organic world and radiating interstellar luminosity from abstract dimensions.
Day 234/365
Lucy watching her family leave. It's alright though, we had an amazing day of adventure, snacks, and naps.
Day 235/365
My fellow photographer bud, Emily (@pandababy611), was kind enough to do some world class dancing against the waves and heat for the sake of art. Thank you so much!
Day 236/365
I didn't have the energy to edit and upload a photo last night so here you go!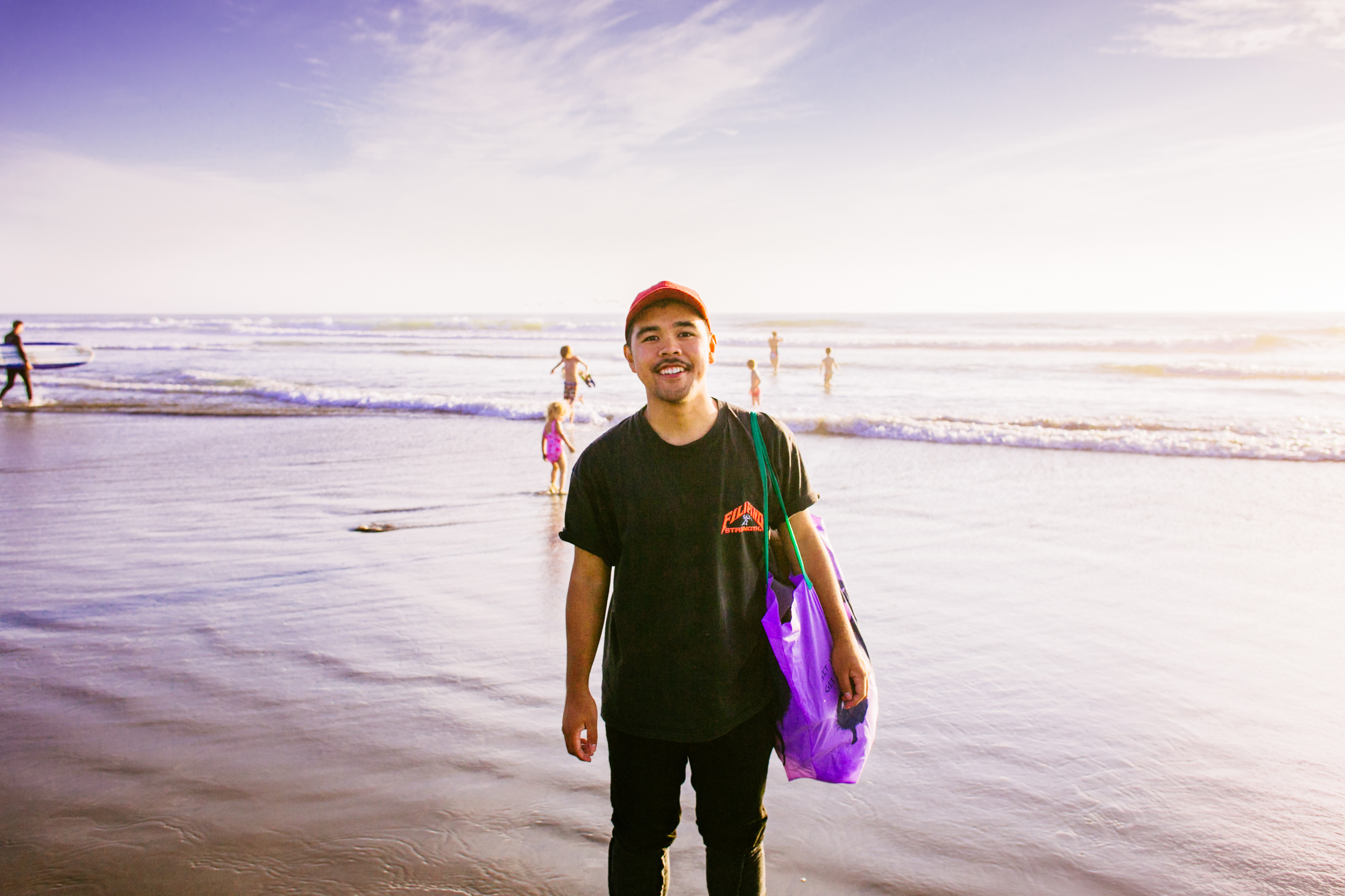 Day 238/365
You don't consume salt water, salt water consumes you.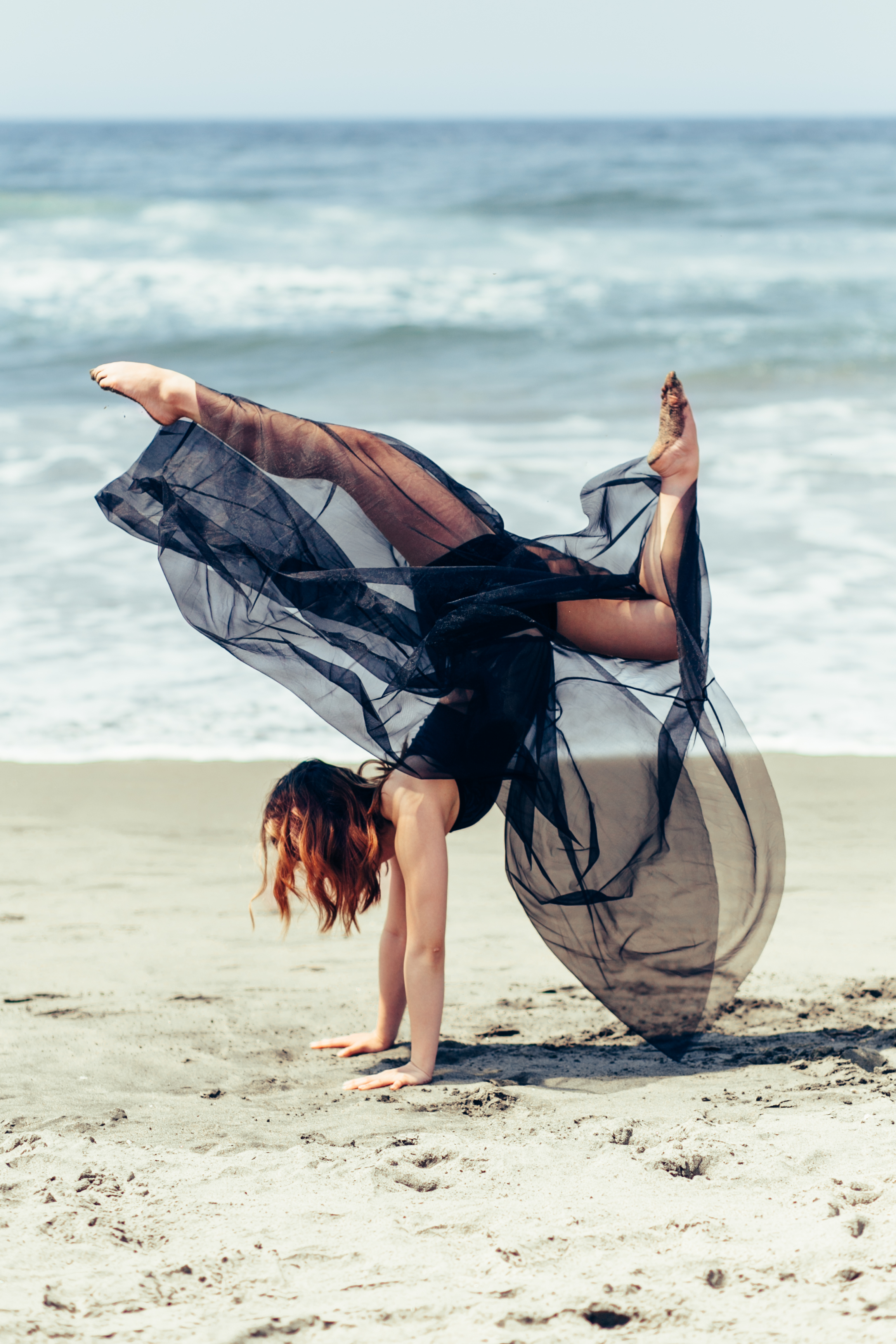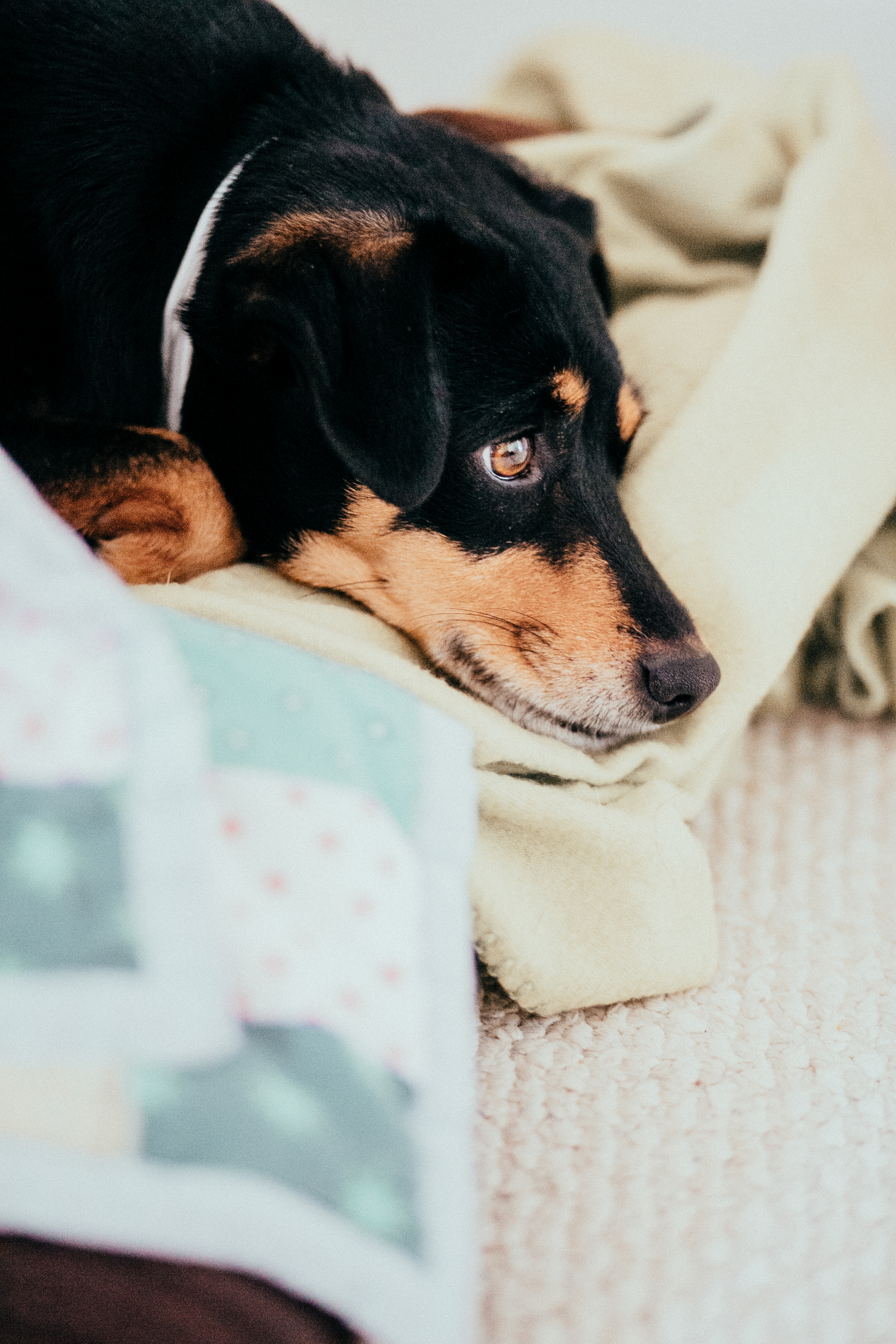 Day 240/365
I know this photo is too recent but #tbt to last weekend when this baby was missing her parents.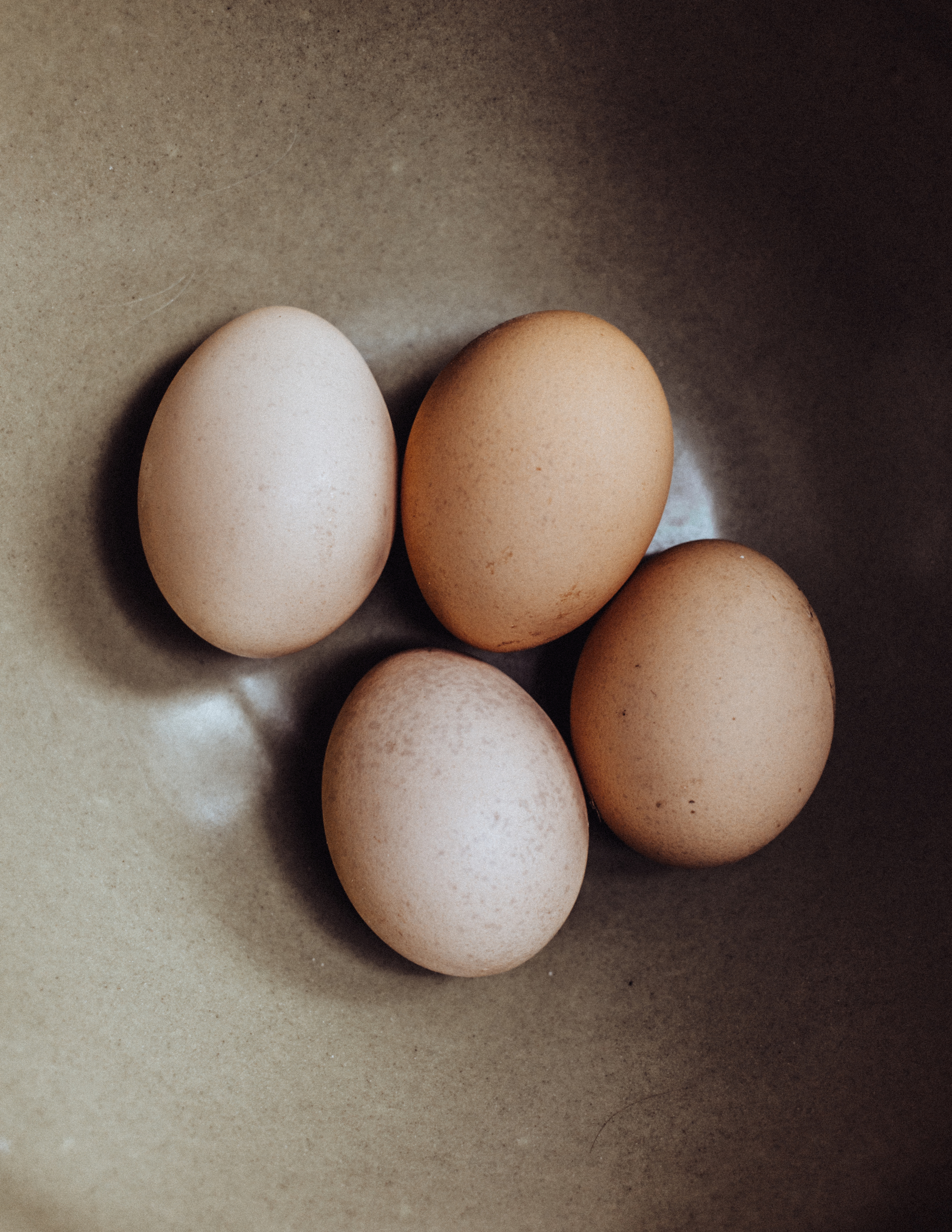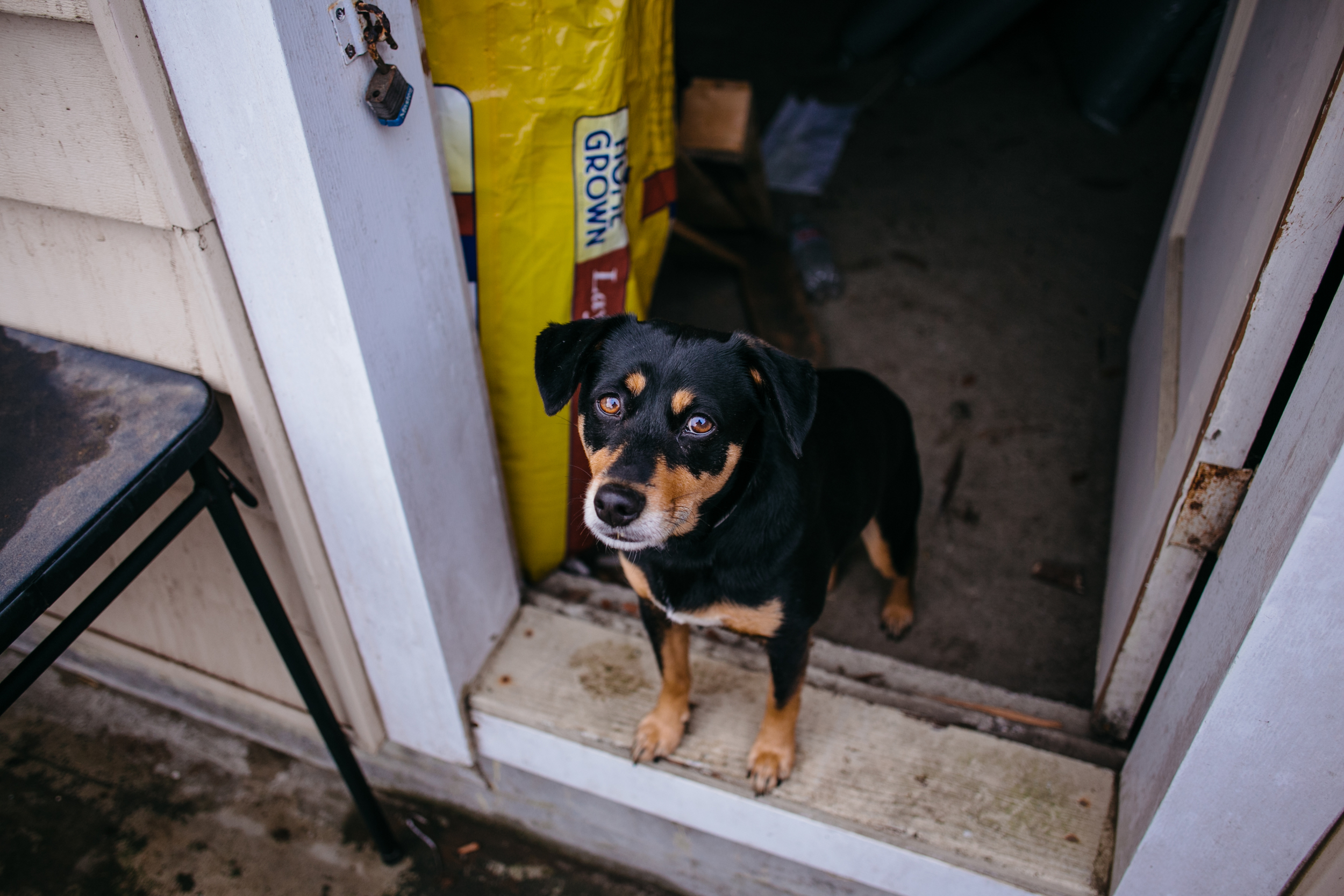 Day 243/365
Can I be #fakedeep for a #moment? My summer has ended, and I'm ready for my life to begin. Life is a story and I'm about to write a new chapter . Yesterday is history, tomorrow is a mystery, and today is a gift that's why it's called the present. I'm ready to be myself. Sky is the limit. She sells seashells by the seashore.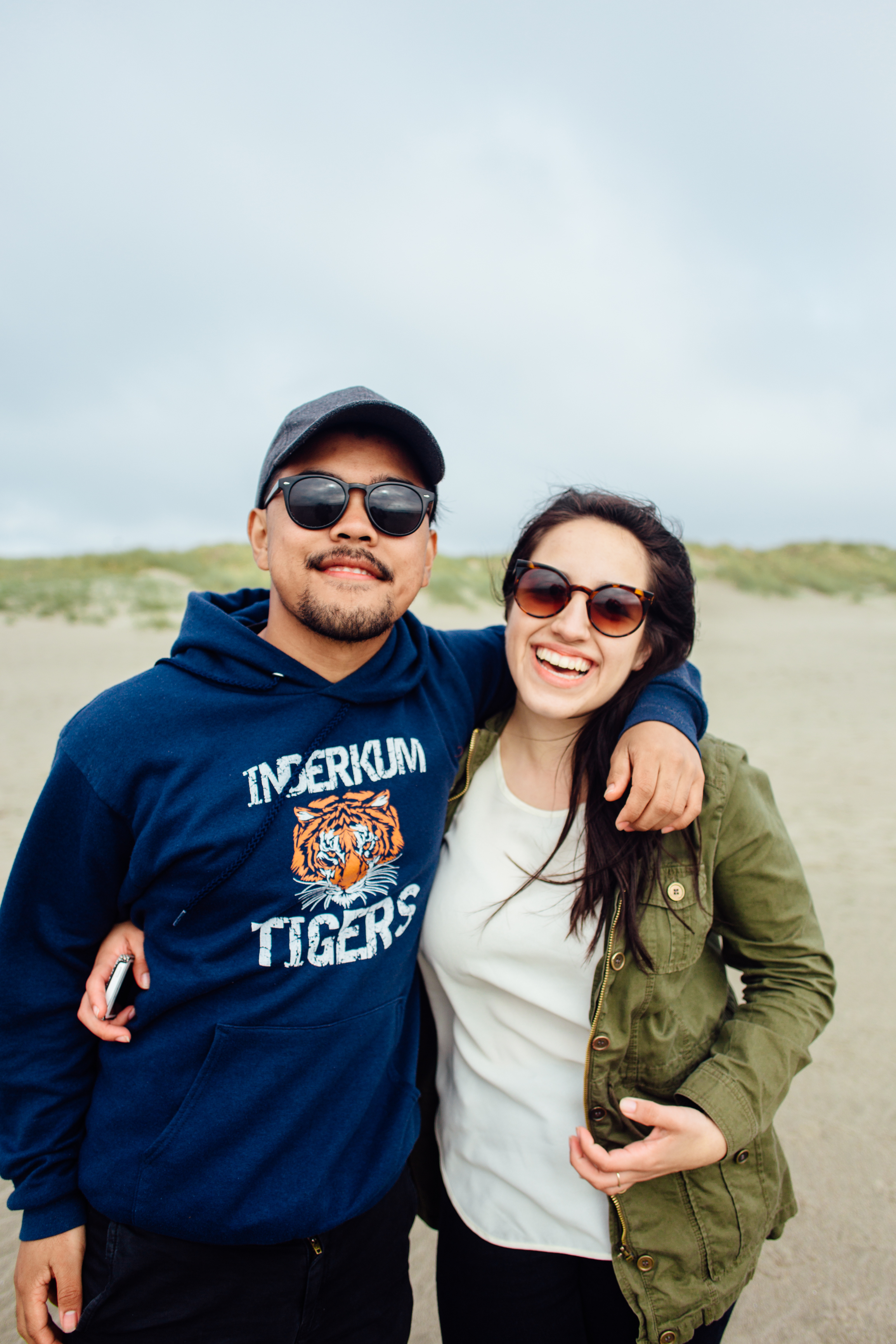 Day 244/#365
I'm super late and didn't get a chance to post about my first day of school yesterday, but here's a picture of someone I'm really bummed about not being here this semester. Sigh.
Day 245/365
My little nephew is such a heart warmer. He waddled around the house giving out hugs all evening.
Day 246/365
Expect late posts from here until winter break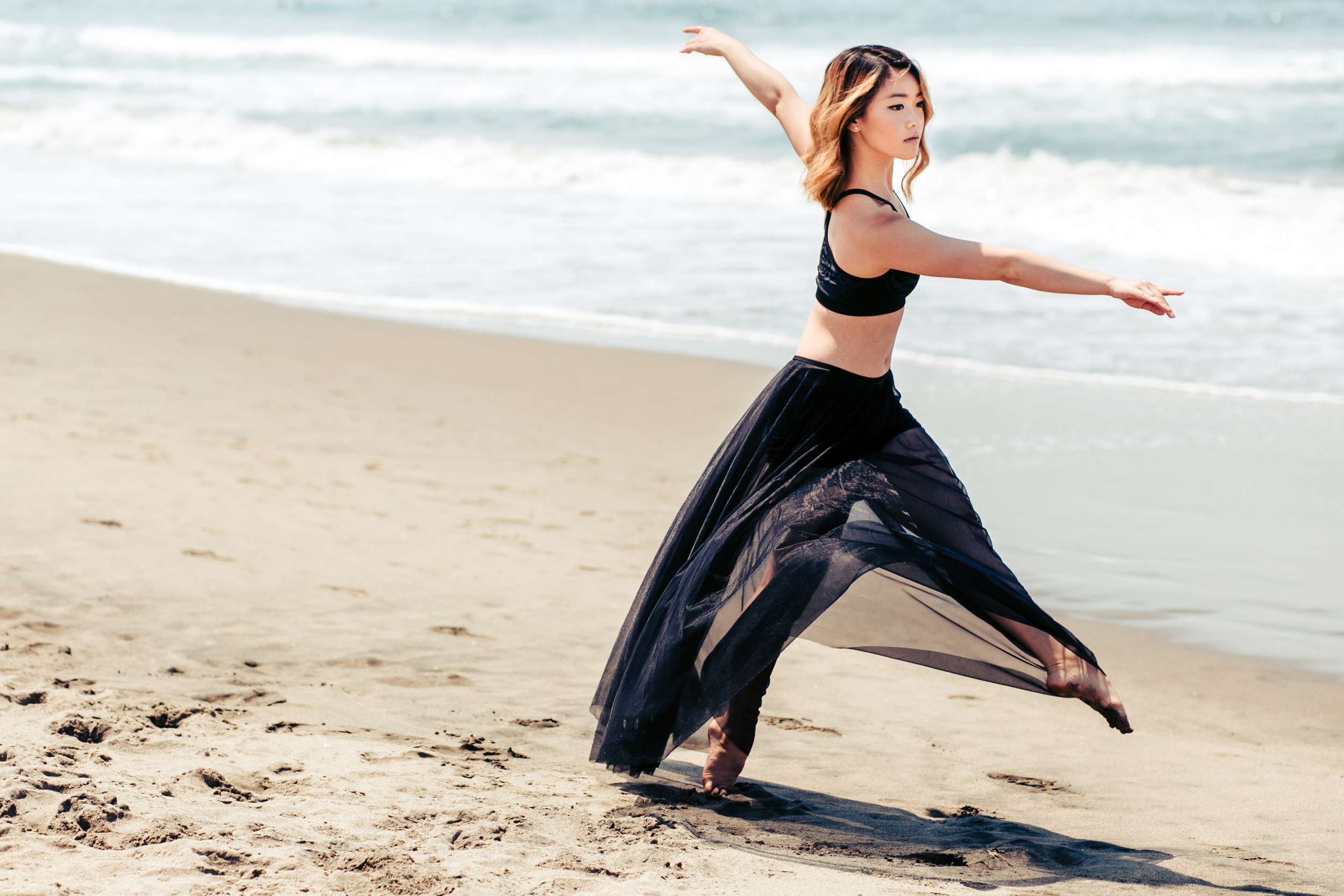 Day 249/365
Sadly, I don't really have a profound piece of advice that promises you the next years of your life to be sweet and simple, but it's ok because I'm wishing you so much more. Why aim for simplicity when life is anything but? Growing up is rough. It's a heavy feeling. Sometimes, it's happy and exciting one day and then sad and terrifying the next, most times, it's a mixture of it all. Regardless, the most important part of growth is being aware of it. I'm not advising you to sit down and try to feel your body age through time. I'm talking about moments. Reflect on them. Appreciate the present. Plan for more. Know that feeling lonely is inevitable but always remember it's just an illusion; friends and family are a quick text message away. Anyway, I don't wish you a simple college life but strength and patience to find clarity in an inherently complicated phase. Can't wait to hear all about it!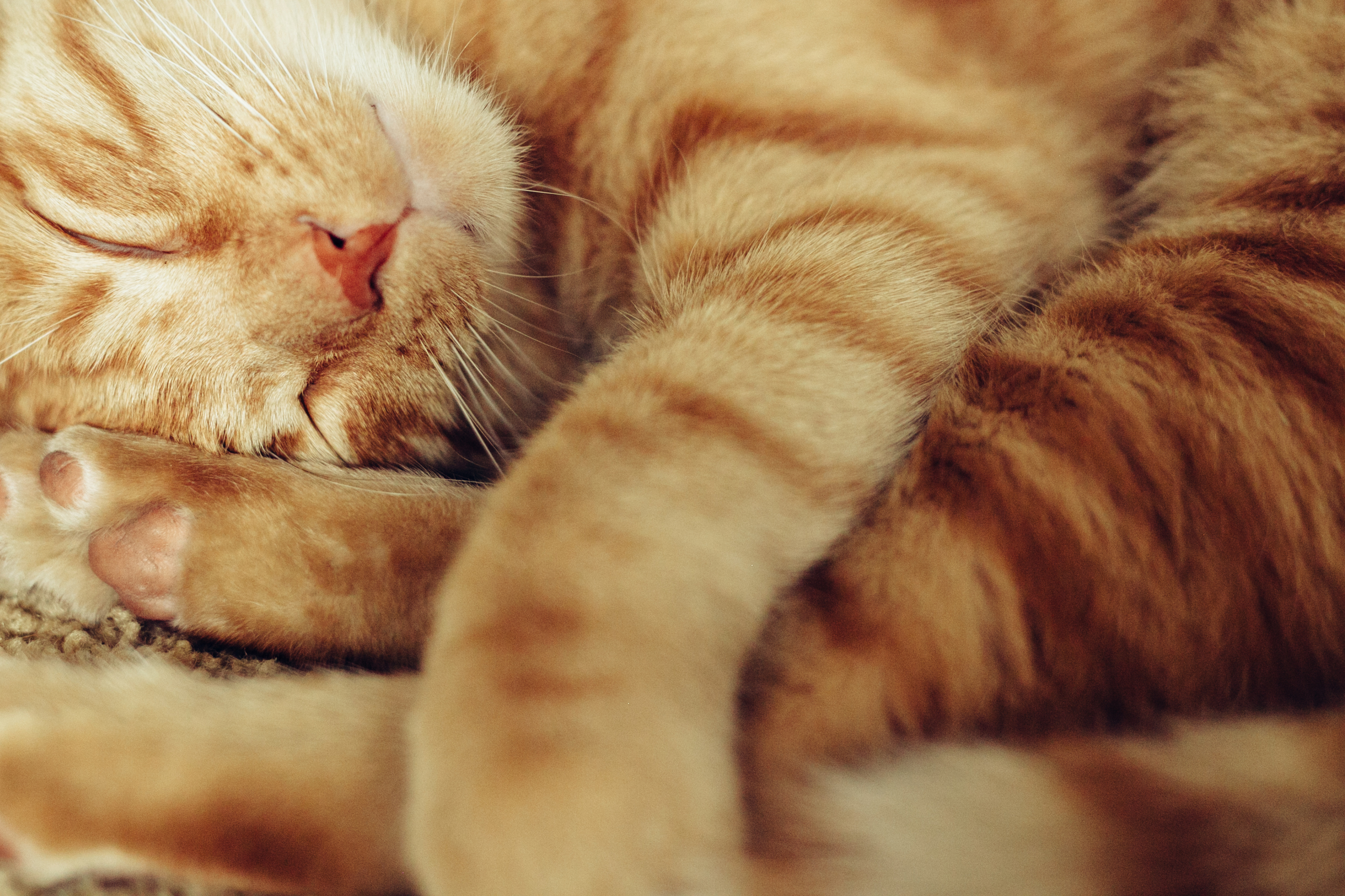 Day 251/#365
Just pondering about the throbbing pain in my gums. Please send medicine.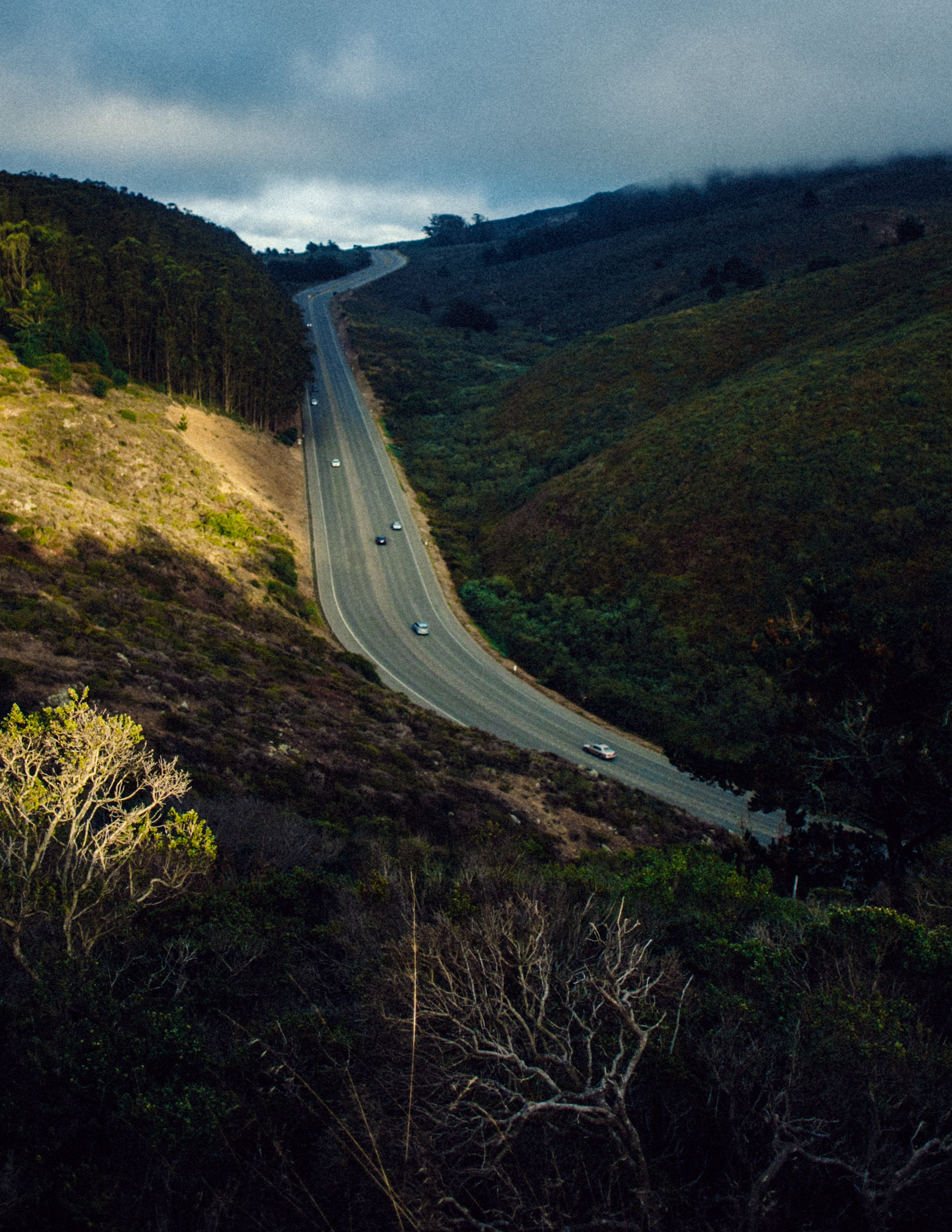 Day 253/365
The view from the top of Daly City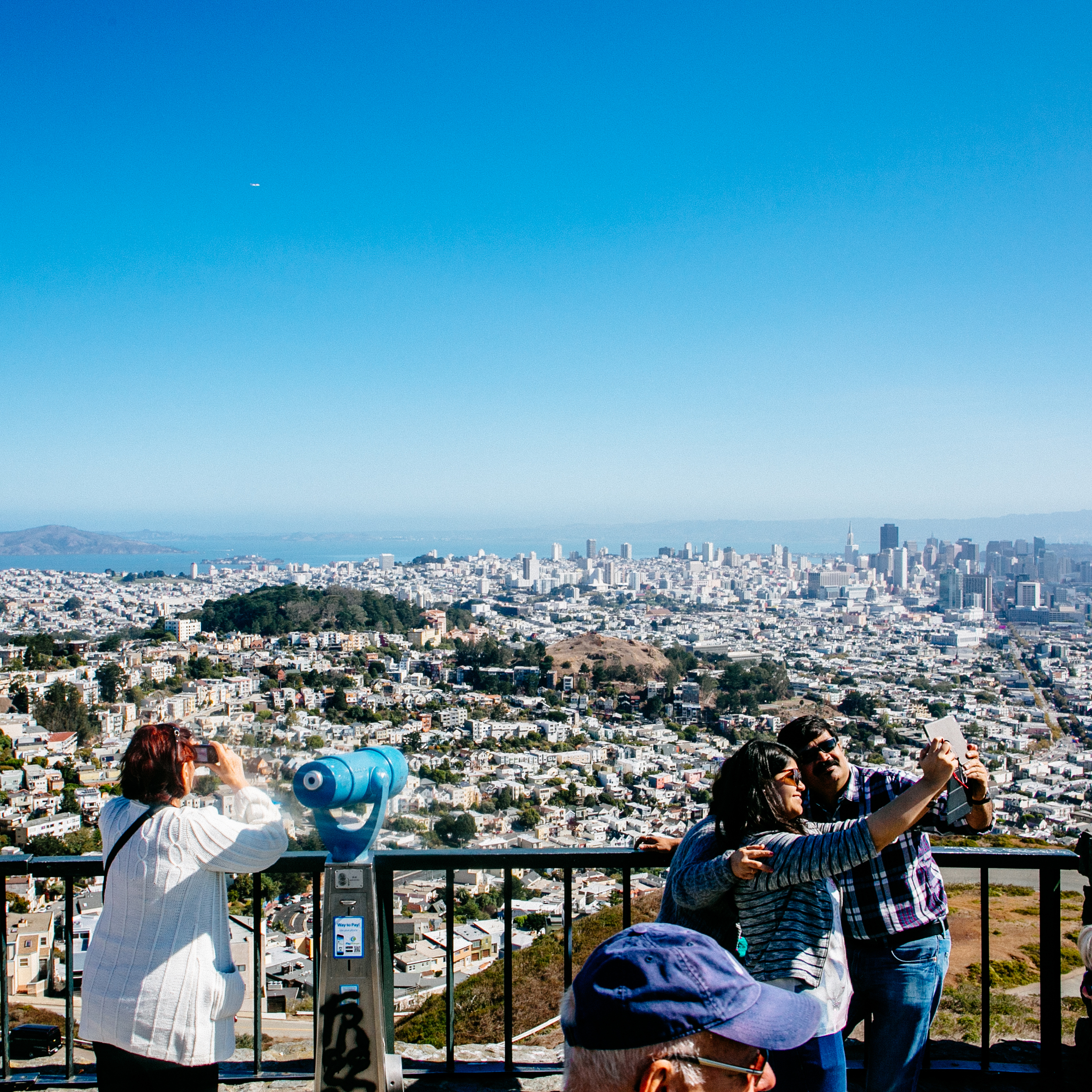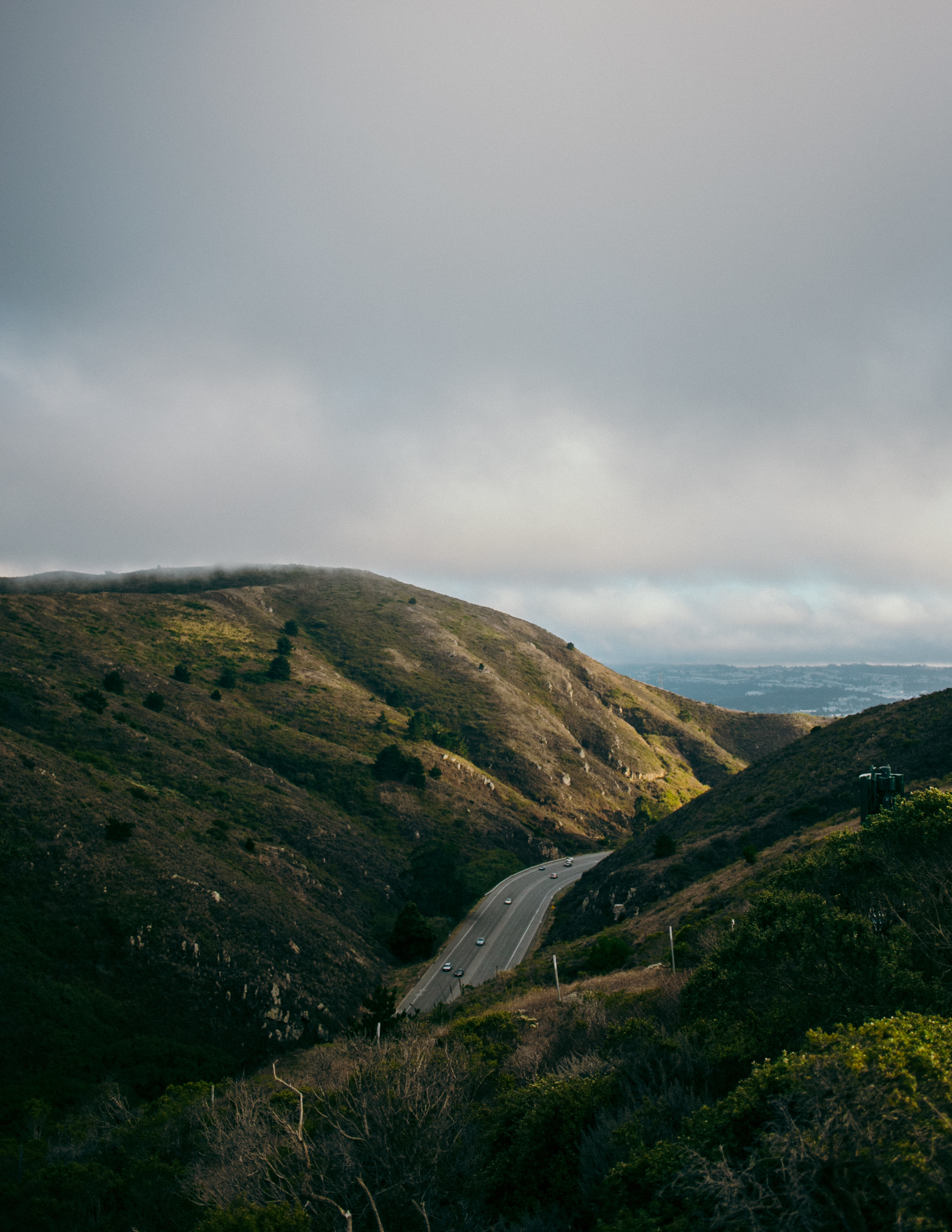 Day 254/365
Hopefully no one noticed from how late I am, but school and life have been busy.
Day 255/365
Happy 2nd birthday to my nephews. They're twins but I couldn't fit them in the same frame, so here's one of them :3
Day 256/365
Oldie but goodie. A pic from my first time exploring downtown sf w/o my fam. whatta blast
Day 257/365
change iz rite arnd de corner!!!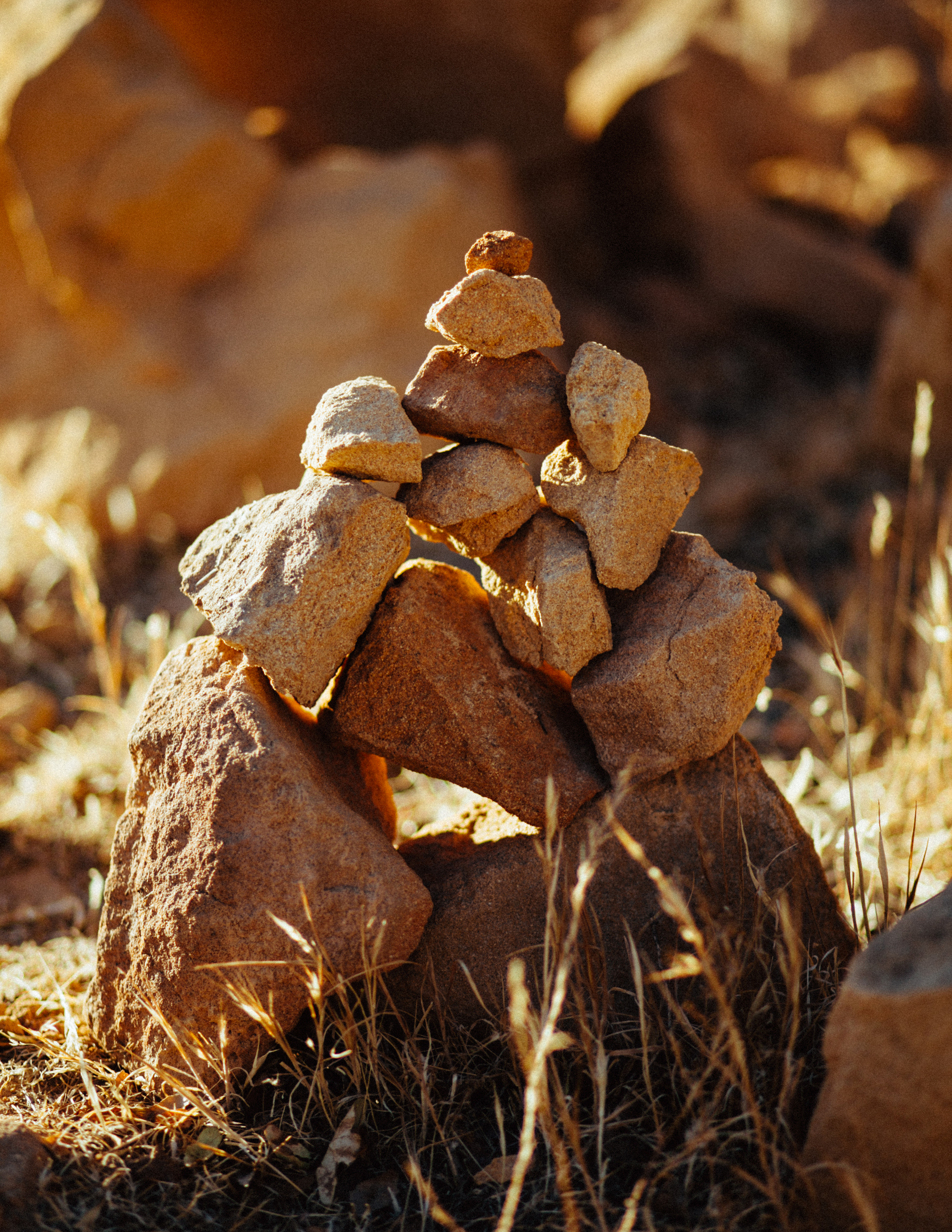 Day 258/365
Whoever keeps doing this at Contra Loma Park, please show me how but w/ my life.
Day 258/365
My last few days were weighted with more negativity than I could handle, but last night was too great for me to not feel better about life. Good times.
Day 261/365
Like I said, expect late posts and here I am two days late. It's all good tho, what I lack in gram activity I make up for in personal growth and that's really what matters because I just want to be healthy and happy. With that said, it's been v cold, so here's a picture that warms me up.
Day 259/365
My friends and I love to live in the moment but also make sure our lives are validated through social media <3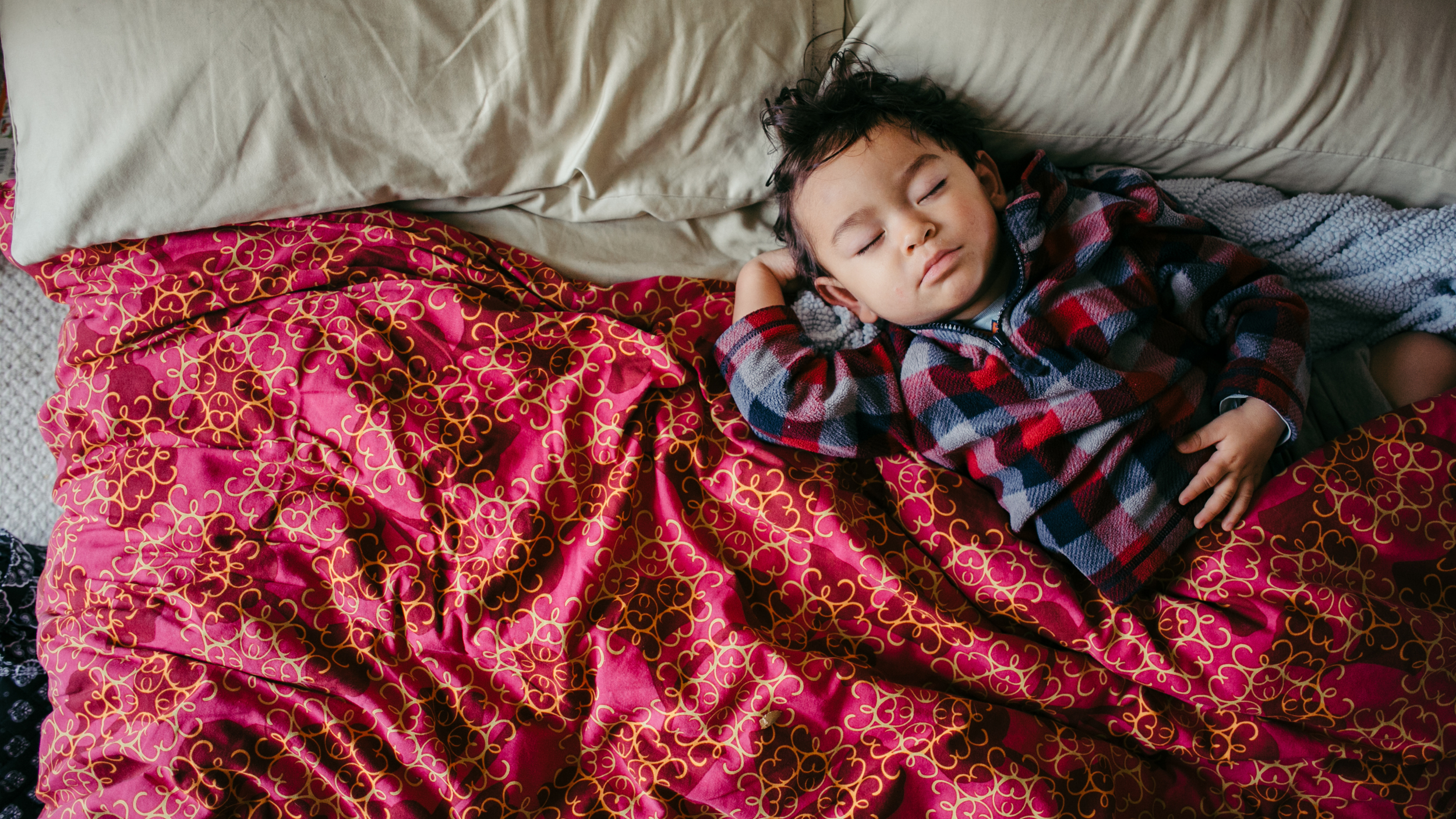 Day 260/365
sunday afternoon dreamers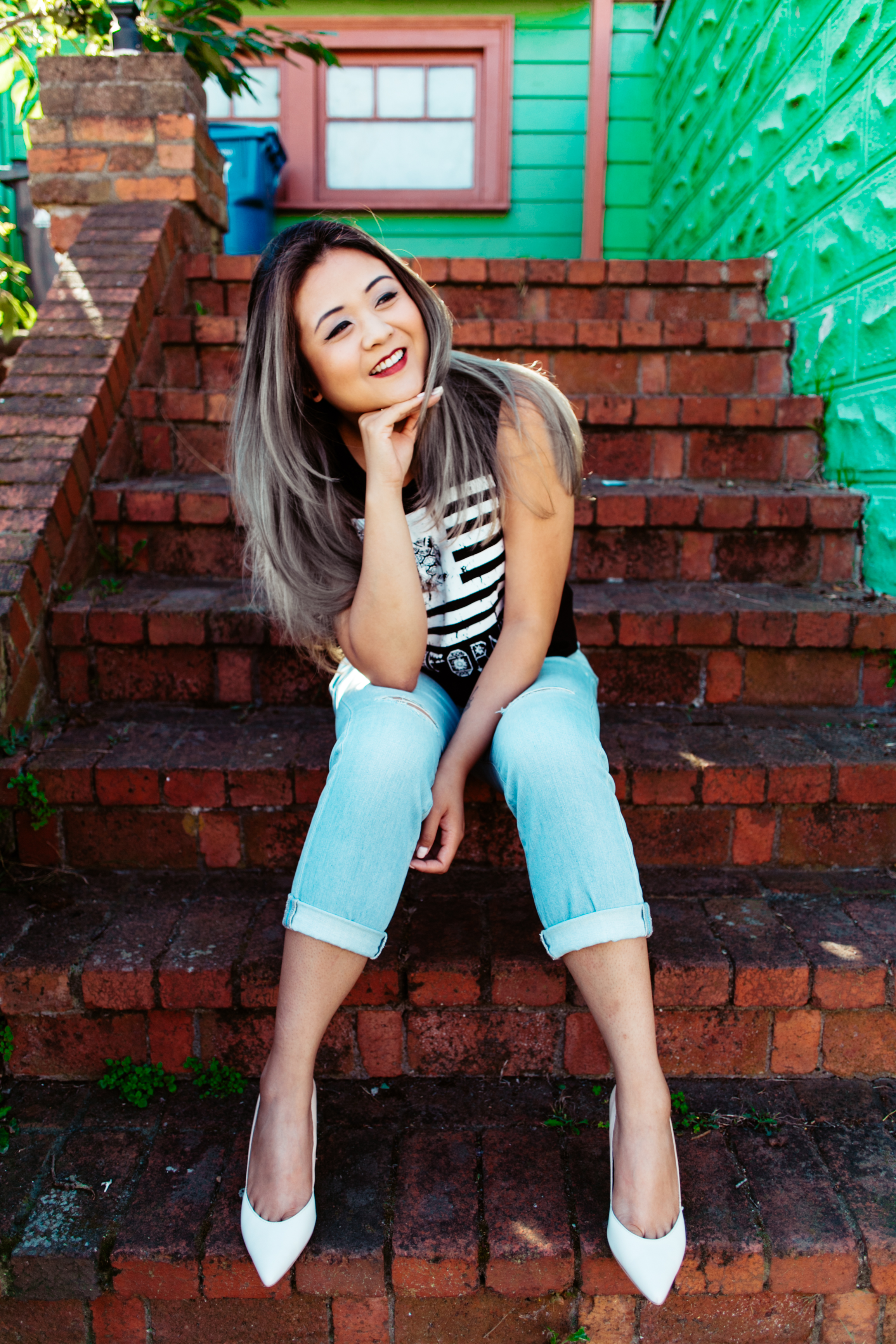 Day 262/365
I miss you already! Thanks for blessing my summer (and my life, really) w/ your company. Love ya, Your self-centered little bro
Day 263/365
A picture about good company. Taken on a special night.
Day 264/365
S/o to my friend, Trajanae, for laughing with/at me.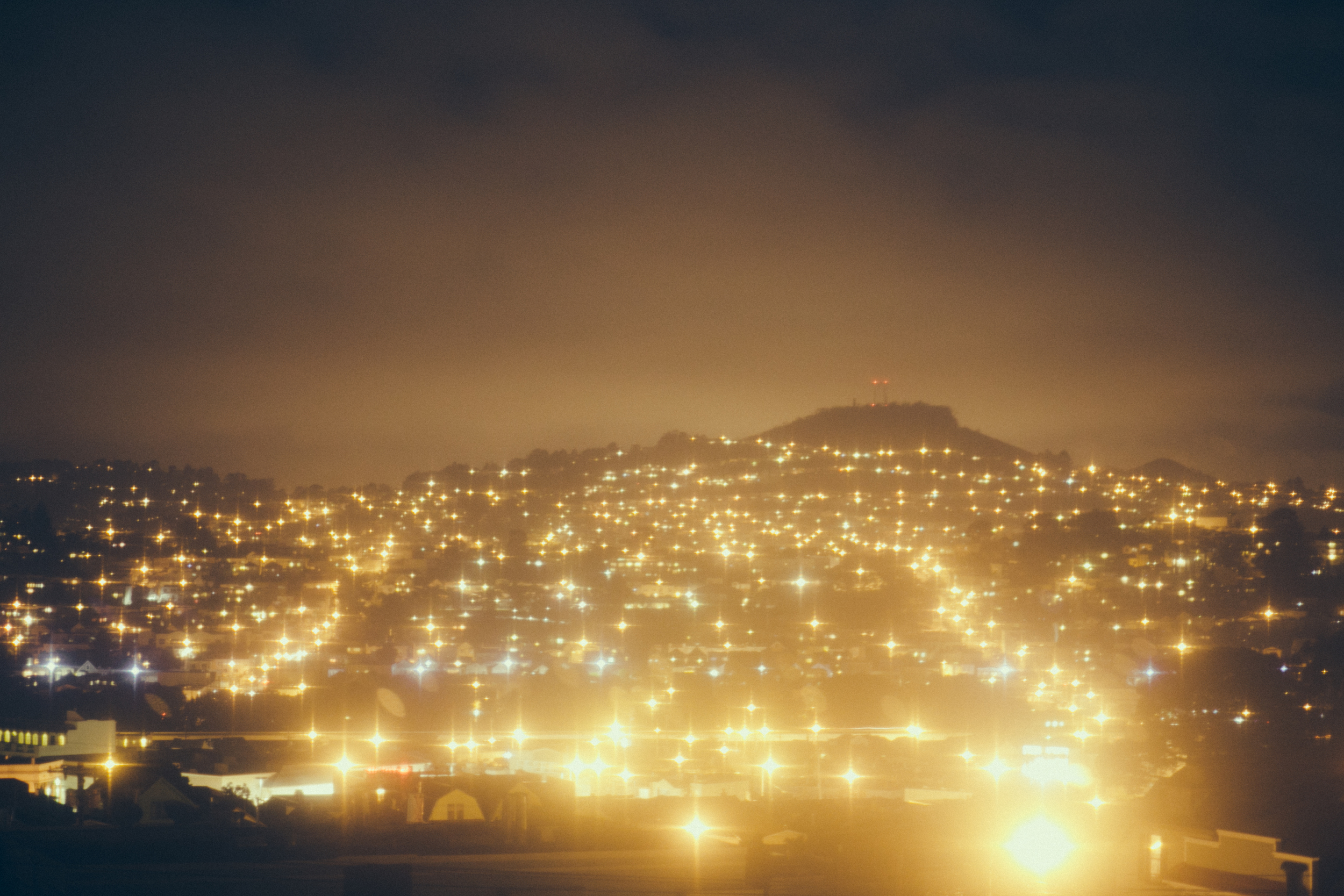 Day 265/365
I'm 100 days away and also several days behind lol. I'm finally back home in the Easy Bay w/ my family and found some time to catch up with my inconsitent #potd project. Here's a view from what was once my room in Daly City.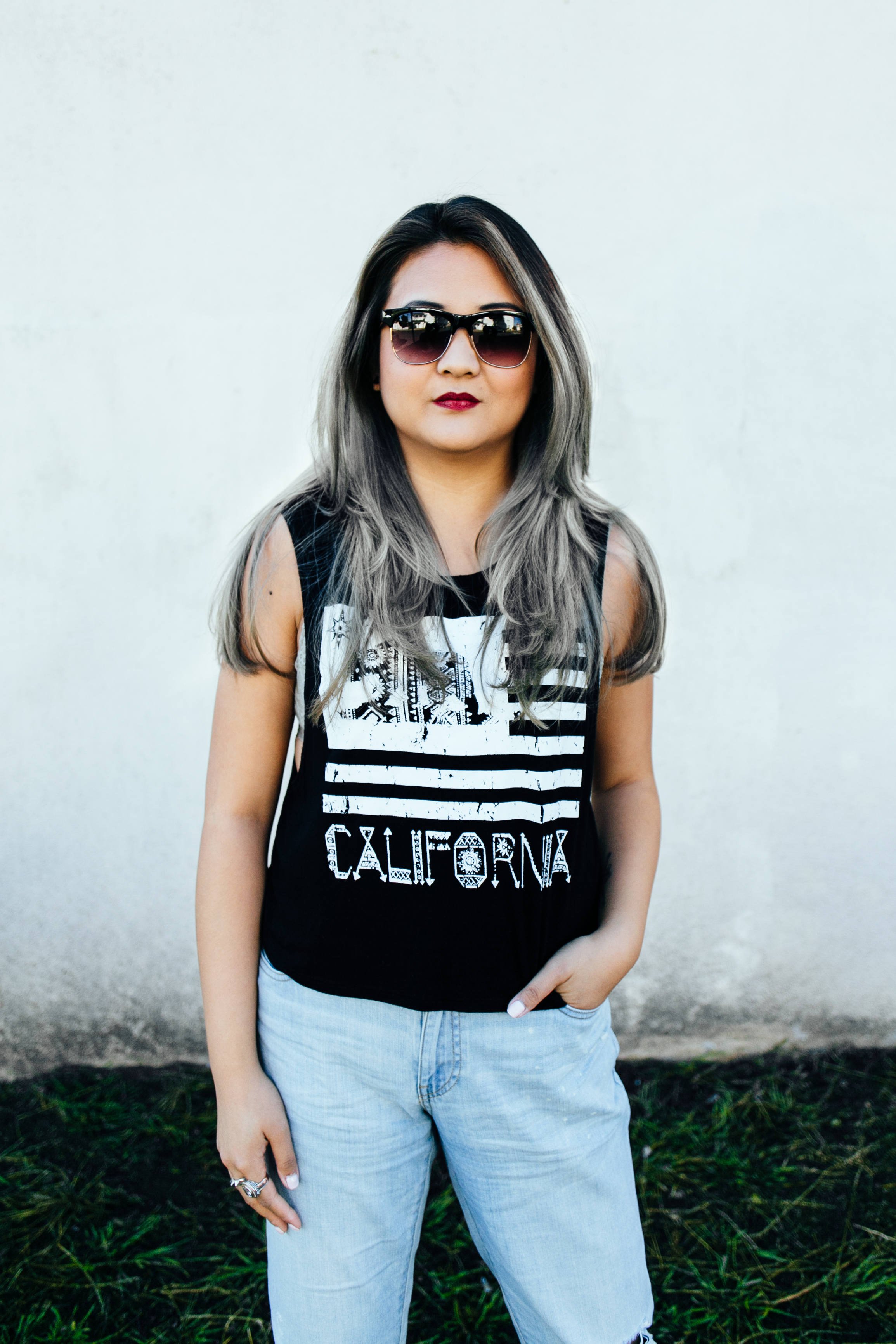 Day 266/365
A pic of Vanny channeling the innate rebel within.